😏 Opinionated: You Ready for the Juicy Details?

"So you're ready for the juicy details, huh?"
So began my Instagram Live session on the Ellevest account late last week. There are just too many stories from my time raising Ellevest's $53 million Series B funding round to keep to myself. And too much glossing over the realities of fundraising, and too little frank talk about the you'd-better-laugh-so-you-won't-cry reality of what it's like.
Sorry-not-sorry for my rants on:
How start-ups run by women post better results but only get 2% of venture capital dollars.

The time a well-known venture capitalist tried to explain to me what financial advisors do (lol).

The woman investor who chose not to invest because we hit 14 of her 15 criteria, but not all 15. (Spoiler: It turns out she had invested in exactly 0 women start-up CEOs.)
The good news: There's an increasing number of ways women can navigate the funding world.
The other good news: If you missed the IG Live, you can still read an edited transcript or watch the replay.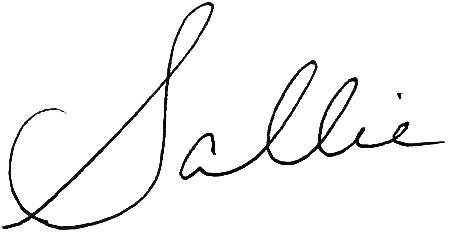 CO-FOUNDER & CEO
"Greenwashing. 😭"
– Elle Raiser @roxirosa2103 on the challenges of aligning money with values
Ugh — you can say that again. Come to this Thursday's Values-Driven Personal Finance workshop! We'll share some tips for researching the companies your money's supporting.
Should you rent or should you buy?
Rising mortgage rates have everybody buzzing about the housing market again. (Did they ever stop?) As we enter "homebuying season," here's some help answering the big Q.
Trying to pay off debt ahead of summer?
There are two popular approaches you could follow: the debt snowball and the debt avalanche. Here's a handy spreadsheet you can use to track your debts, sort them, and plan to pay them off.
What's your go-to advice for women+ when it comes to their money?
"You have the capabilities to make powerful decisions about your money that will have life-long impacts on the financial future of yourself and generations after you."
— Ellevest investor Kate Brodock of the W Fund
NEW! Ellevest Explains
Career breaks can sound too good to be true — but they can be possible. Come learn how.
Links we couldn't put down this week
| | |
| --- | --- |
| • | Eye-popping stats here about how, for women, inflation is hitting different. Example: "Single women spend as much as 30% more than single men on most grocery items — the same items that are among those with the highest inflation increase." |
| • | Sociologist Dr. Tressie McMillan Cottom's inaugural New York Times column — on the difference between stigma and shame — is such a banger we couldn't pick just one quote to share. |
| • | No college degree? No problem. (It's about time.) |
| • | When we were 26, we were living with three roommates and eating cereal for dinner, so color us doubly impressed with 26-year-old fund manager Eva Shang. |
| • | We stan this Indigenous Bolivian skater-girl crew. |
Invest for returns and good with Ellevest Impact Portfolios. 🌎
All opinions and views expressed by Ellevest are current as of the date of this writing, for informational purposes only, and do not constitute or imply an endorsement of any third party's products or services.

Information was obtained from third-party sources, which we believe to be reliable but not guaranteed for accuracy or completeness.

The information provided should not be relied upon as investment advice or recommendations, does not constitute a solicitation to buy or sell securities and should not be considered specific legal, investment or tax advice.

The information provided does not take into account the specific objectives, financial situation, or particular needs of any specific person.

Investing entails risk, including the possible loss of principal, and there is no assurance that the investment will provide positive performance over any period of time.

Banking products and services are provided by Coastal Community Bank ("Coastal"), Member FDIC, pursuant to license by Mastercard International. Your Ellevest Spend and Ellevest Save Account deposits will be insured to the regulatory limits by the FDIC through Coastal Community Bank, Member FDIC.

Funds held in your Ellevest investment accounts are not FDIC insured, not guaranteed by Coastal, and may lose value. Ellevest does not guarantee investment performance.

Older messages
✍🏼 RSVP: This Week's Events!
Monday, April 18, 2022
Including our new Values-Driven Personal Finance workshop! ‌ ‌ ‌ ‌ ‌ ‌ ‌ ‌ ‌ ‌ ‌ ‌ ‌ ‌ ‌ ‌ ‌ ‌ ‌ ‌ ‌ ‌ ‌ ‌ ‌ ‌ ‌ ‌ ‌ ‌ ‌ ‌ ‌ ‌ ‌ ‌ ‌ ‌ ‌ ‌ ‌ ‌ ‌ ‌ ‌ ‌ ‌ ‌ ‌ ‌ ‌ ‌ ‌ ‌ ‌ ‌ ‌ ‌ ‌ ‌ ‌ ‌ ‌ ‌ ‌ ‌ ‌ ‌ ‌ ‌ ‌
All the New Workshops Are Here!
Monday, April 11, 2022
Plus, your last chance to join our spring-has-finally-arrived event. ‌ ‌ ‌ ‌ ‌ ‌ ‌ ‌ ‌ ‌ ‌ ‌ ‌ ‌ ‌ ‌ ‌ ‌ ‌ ‌ ‌ ‌ ‌ ‌ ‌ ‌ ‌ ‌ ‌ ‌ ‌ ‌ ‌ ‌ ‌ ‌ ‌ ‌ ‌ ‌ ‌ ‌ ‌ ‌ ‌ ‌ ‌ ‌ ‌ ‌ ‌ ‌ ‌ ‌ ‌ ‌ ‌ ‌ ‌ ‌ ‌ ‌ ‌ ‌ ‌ ‌
👀 Did You Hear the Story *Behind* the Story?
Wednesday, April 6, 2022
Plus, how (exactly) Ellevest is built for women. ‌ ‌ ‌ ‌ ‌ ‌ ‌ ‌ ‌ ‌ ‌ ‌ ‌ ‌ ‌ ‌ ‌ ‌ ‌ ‌ ‌ ‌ ‌ ‌ ‌ ‌ ‌ ‌ ‌ ‌ ‌ ‌ ‌ ‌ ‌ ‌ ‌ ‌ ‌ ‌ ‌ ‌ ‌ ‌ ‌ ‌ ‌ ‌ ‌ ‌ ‌ ‌ ‌ ‌ ‌ ‌ ‌ ‌ ‌ ‌ ‌ ‌ ‌ ‌ ‌ ‌ ‌ ‌ ‌ ‌ ‌ ‌ ‌ ‌ ‌ ‌
🚀 Ready, Get Set, Go: This Week's Events
Monday, April 4, 2022
Including: ways to upgrade your resume and job search strategy ‌ ‌ ‌ ‌ ‌ ‌ ‌ ‌ ‌ ‌ ‌ ‌ ‌ ‌ ‌ ‌ ‌ ‌ ‌ ‌ ‌ ‌ ‌ ‌ ‌ ‌ ‌ ‌ ‌ ‌ ‌ ‌ ‌ ‌ ‌ ‌ ‌ ‌ ‌ ‌ ‌ ‌ ‌ ‌ ‌ ‌ ‌ ‌ ‌ ‌ ‌ ‌ ‌ ‌ ‌ ‌ ‌ ‌ ‌ ‌ ‌ ‌ ‌ ‌ ‌ ‌ ‌ ‌ ‌
​​💸 How Often Should You Refresh Your Resume?
Thursday, March 31, 2022
Plus: How to update your LinkedIn profile, too. ‌ ‌ ‌ ‌ ‌ ‌ ‌ ‌ ‌ ‌ ‌ ‌ ‌ ‌ ‌ ‌ ‌ ‌ ‌ ‌ ‌ ‌ ‌ ‌ ‌ ‌ ‌ ‌ ‌ ‌ ‌ ‌ ‌ ‌ ‌ ‌ ‌ ‌ ‌ ‌ ‌ ‌ ‌ ‌ ‌ ‌ ‌ ‌ ‌ ‌ ‌ ‌ ‌ ‌ ‌ ‌ ‌ ‌ ‌ ‌ ‌ ‌ ‌ ‌ ‌ ‌ ‌ ‌ ‌ ‌ ‌ ‌ ‌ ‌ ‌ ‌ ‌