Forbes - Know your worth 🥇
CryptoCodex
Good Wednesday morning. This is Billy Bambrough with what's driving the day in the world of bitcoin and crypto.

📧 Thank you for reading

CryptoCodex

! I'd love to hear your feedback, ideas and tips. Email me directly at

billy@billybambrough.com

.
Was this newsletter forwarded to you? Sign up

here

! Got a crypto-curious friend? Forward Codex to them to help get them up-to-date and ahead of the market!
| | |
| --- | --- |
| | 24-hour crypto market snapshot |
| | | | | |
| --- | --- | --- | --- | --- |
| | | Ethereum (-4%) | $2,890 | |
Cryptocurrency prices are suffering this morning after getting carried away in the aftermath of Elon Musk's deal to take Twitter private. The bitcoin price is trending downward but its recent support level of around $38,000 is holding for now.

Ethereum has meanwhile dropped back under its closely-watched $3,000 per ether level for what feels like the hundredth time this year. Ethereum rival cardano has continued to slip down the crypto charts, off by 5% today, and looks in danger of dropping out of the top ten entirely. Yesterday, a cardano network upgrade increased its block size by 10%. Read more on Coindesk.

Elsewhere, the meme-based dogecoin has given up almost all of the gains it made following Elon Musk's Twitter deal, down 12% over the last 24 hours. Another ethereum challenger, near, has crashed back after rocketing higher since early March.

Look out today... for Facebook parent Meta's first-quarter earnings report as chief executive Mark Zuckerberg continues to delve into the crypto-adjacent metaverse. In Europe, the first exchange-traded product to combine gold and bitcoin in a single fund has launched on the SIX Swiss Exchange and begins trading today. The Finance Times has a skeptical write-up.

Now read this: How Stagflation Could Trigger Global Bitcoin Adoption
When you make a purchase through links in this email, the author may earn a commission.
Crypto is evolving, are you?
Anyone following crypto knows how volatile the market can be. Forbes CryptoAsset & Blockchain Advisor looks at the universe of viable crypto assets with proprietary analysis and insider crypto knowledge to guide you to the best choices. Set yourself up for success in the new year and learn how to make smart investments on this breakthrough technology by leveraging deep-dive interviews and more to further establish your portfolio and fuel profits.

For successful subscription, disable your adblocker
| | | |
| --- | --- | --- |
| | Fort Worth, bitcoin citadel 🏰 | |
A worker examines a row of bitcoin mining machines at the Whinstone bitcoin mining facility in Rockdale, Texas, in October last year.

AFP /AFP via Getty Images
Worthwhile:

Fort Worth, Texas, has become the first city in the U.S. to mine bitcoin, beating out other cities such as Miami that are angling to become bitcoin and crypto hubs. Fort Worth mayor Mattie Parker oversaw the construction of a small mining farm in City Hall, according to a

CNBC

report, that will see three mining rigs run 24 hours a day, seven days a week on a private network in Fort Worth City Hall. The city will make a decision on whether to grow the operation or wind it down in six months. Fort Worth has joined the U.S.-based Luxor Mining Pool on bitcoin miners, according to Axios.

Mine or yours? Bitcoin mining, the process of directing computing power towards the bitcoin network to secure it and validate transactions in return for newly created bitcoins, has flooded into the U.S. after China clamped down on the practice around a year ago. Many politicians and environmental activists have criticized the process, accusing bitcoin and crypto miners of unnecessarily contributing to climate change.

Messages are bigger in Texas: "With blockchain technology and cryptocurrency revolutionizing the financial landscape, we want to transform Fort Worth into a tech-friendly city," Fort Worth Mayor Mattie Parker said in a statement, adding, "we're stepping into that world on a small scale while sending a big message—Fort Worth is where the future begins."

Meanwhile, in New York... Yesterday, the New York State Assembly voted to pass a bill that will essentially freeze current levels of crypto mining carbon emissions until the state can act on a comprehensive impact study. The Block has the details. "The intention of the bill is to prevent new mining operations that would draw power from fossil fuel generation, even if it's partial," John Olsen, the New York state lead at crypto lobbyist Blockchain Association, told Blockworks this week. "The impact, though, is really just economic in the sense that good paying jobs are going to be going to other states, and mining operations that would face less regulatory scrutiny, in terms of environmental impact, would be setting up shop [in another state.]"

Signals and noise: Republican Assemblyman Robert Smullen argued that the bill was "anti-tech" and would send the wrong signal after New York City mayor Eric Adams last year got into what Vanity Fair called "a pissing contest" with Miami mayor Francis Suarez over who would accept more of his salary in cryptocurrency and which city was the most crypto-friendly.

The good, the bad and the EU: Earlier this week, European Central Bank (ECB) member Fabio Panetta branded cryptocurrencies a Ponzi scheme during a speech at Columbia University in New York, warned over "the Wild West of crypto finance" and claimed proof-of-work (PoW) blockchains, such as bitcoin, cause "huge amounts of pollution and damage to the environment." Panetta, who is overseeing the ECB's work on a digital euro, appealed for "coordinated efforts at the global level to bring crypto-assets into the regulatory purview." Last week, EU documents revealed the extent of anti-bitcoin sentiment among EU officials—and their desire to "protect" the likes of ethereum.



Now read this:

Pressure grows in bitcoin ETF saga
| | | |
| --- | --- | --- |
| | El Salvador's bitcoin struggles 🇸🇻 | |
👛 Less than half of people in El Salvador (40%) who have downloaded the state-run bitcoin wallet Chivo said they still use it after obtaining the $30 bitcoin incentive, according to a report published by the U.S. National Bureau of Economic Research that surveyed 1,800 adults across the country in February.

📑 "Most users who used Chivo after spending the $30 bonus do not engage with the app intensively," the report read, adding, "the most important reason not to download the app, conditional on knowing about it, is that users prefer to use cash, which was followed by trust issues—respondents did not trust the system or bitcoin itself."

😬 Perhaps more worryingly for president Nayib Bukele's bitcoin adoption experiment that began in earnest last September, was the finding that virtually no one has installed Chivo on their phone in 2022.

Good to know: Nike's Cryptokicks NFT Sneakers Are Selling For Over $100,000
| | |
| --- | --- |
| | Billy Bambrough |
| | Forbes Senior Contributor |

I am a journalist with significant experience covering technology, finance, economics, and business. I write about how bitcoin, crypto and blockchain can change the world.

Follow me on

Twitter

or

email me.
You've received this email because you've opted in to receive Forbes newsletters.
Unsubscribe from CryptoCodex.
Or, manage your paid subscriptions on your Forbes profile here.
Manage Email Preferences | Privacy
Forbes Media | 499 Washington Blvd.
Jersey City, NJ 07130
Key phrases
Older messages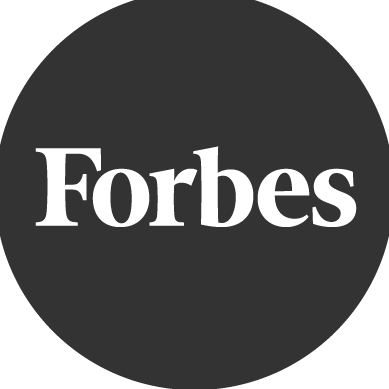 Corporate Social Responsibility | How A Former NBA Star Is Building A Team Of Black Cannabis Entrepreneurs | Amazon's $1 Billion Industrial Innovation Fund
Wednesday, April 27, 2022
Plus: 3 Tricks To Stay Motivated As A Startup Founder ADVERTISEMENT Forbes Corporate social responsibility isn't new, but lately there's been renewed interest in the subject. Many consumers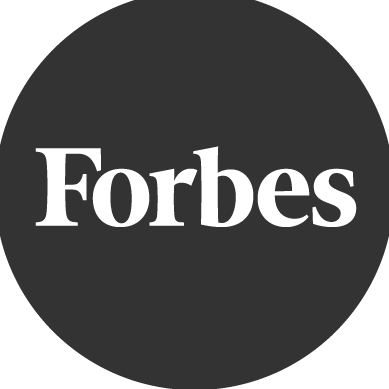 Twitter's Drama Ends In A Deal | RTO's "Troubling Double Standard" | Meet 50 Entrepreneurial CMOs
Tuesday, April 26, 2022
Plus: Activision Blizzard Adds Women To Board: Will Bro Culture Change? ADVERTISEMENT Forbes Hello, and welcome to another edition of the CxO newsletter. A bid rebuffed, a poison pill and now a deal.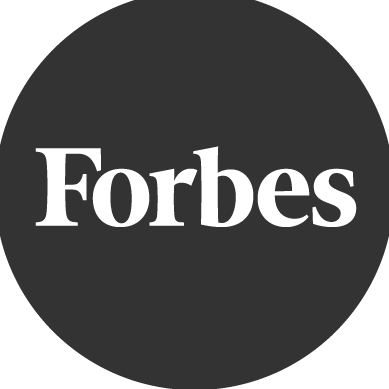 It's Gonna Be May! DEI Is Improving, But It Could Be Better.
Tuesday, April 26, 2022
Plus: Keep up with us on social media! ADVERTISEMENT Forbes | CIO "April connect, yea April connect. I'm thinkin' 'bout a check. How to reinvest. How to serve the rest." - J Salt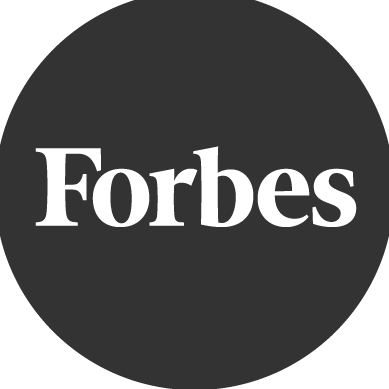 The Summer Dresses You've Been Waiting All Year To Wear
Tuesday, April 26, 2022
Plus: Planning A Mother's Day Flower Delivery? Here Are Boldest, Trendiest Blooms All products and services featured are independently selected by Forbes Vetted contributors and editors. When you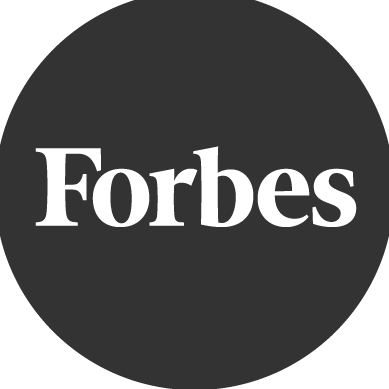 Elon Musk's surreal deal for Twitter
Tuesday, April 26, 2022
Kevin Dowd and Becca Szkutak Staff Writers Well, it happened: Twitter has agreed to sell itself to Elon Musk for about $44 billion. If and when the deal does close, it will be a monumental one, placing