The Profile: The drone pilots who kill via remote control & the celebrity book stylists
This week's Profile features Emily Weiss, Jon Kabat-Zinn, and more.

Good morning, friends!

As I was working on my most recent Dossier featuring mindfulness master Jon Kabat-Zinn, I had several epiphanies.

The first is that I realized many of us are spending more time online than we are offline, making us more distracted and distant than ever. On average, Americans check their phones 344 times per day. (That's once every four minutes!)

"We have to learn to enter the domain of awareness because so much of the time we're living in distraction," Kabat-Zinn says.

Ask yourself, "When was the last time I was bored?" We're never bored anymore because we're one swipe away from entertainment. If you try running without music, going on a walk without your phone, or just quietly observing your surroundings, you'll be alone with your thoughts (scary I know!) and you'll allow yourself the opportunity to actually form your own opinion.

I was thinking recently, "How much of what I believe is actually someone else's belief?" Again, this likely stems from the fact that I'm consuming so much content that it's easy to mistake someone else's opinions for my own when I haven't done the work of sitting with my thoughts.

The second epiphany I had was that mindfulness isn't this mushy, indefinable state. It's simply about asking yourself the question: "Where am I right now?"

So many times we'll physically be at dinner with a friend but mentally we're in the office worrying about a big meeting at work tomorrow. The whole point of mindfulness is to make sure that the physical matches the mental.

When you're playing with your child, really play with your child. When your spouse is telling you about their day, really listen. It's crazy how something so simple can be so difficult, but the beauty is that you have an endless number of opportunities during the day to practice.

My third takeaway was that we might have lost control of this current moment, but we can vow to change the next one. Let's say in this moment you're angry and fuming over something a family member said.

That's OK — this moment's already gone. But you can vow to change the next moment. "The present moment is all we have," Kabat-Zinn says. "And if we are in a wise relationship to it, it's the only way to change the future."

In other words, don't run your life on autopilot. Notice how you're feeling, attempt to look at the situation objectively, take control, and change your future. (For more, read Jon Kabat-Zinn's full dossier here.)

Hope you have a wonderful (and mindful) week!

—

NEW PODCAST: I chatted with host Georgia Ritter on her podcast 'Out of Hours.' We talked about how to grow a newsletter, how to apply mental models, how to beat perfectionism, and more! I really enjoyed this conversation. Listen to the episode here.

—

✨ A WORD FROM OUR PARTNER: I wanted to draw your attention to a newsletter I really enjoy. It's called 1440, a daily email with the most interesting reads across culture, science, tech, sports, business, and everything in between. There's a reason more than 1 million people read 1440 (including me). I open it every morning, and I find myself reading a lot of the recommended articles (especially the ones in the "in-depth" section). Sign up for 1440 for free here.

—

PROFILES.

— The drone pilots who kill via remote control [**HIGHLY RECOMMEND**]
— The entrepreneur saving lives with soap
— The last 'girlboss' standing
— The celebrity book stylists
— The lab that aims to preserve the world's most important information
— The search engine that gives you what you pay for

PEOPLE TO KNOW.

The drone pilots who kill via remote control: Capt. Kevin Larson was one of the best drone pilots in the U.S. Air Force. He had launched at least 188 airstrikes, earned 20 medals for achievement, and killed a top man on the United States' most-wanted-terrorist list. But Larson, and many other drone pilots, suffer from acute "moral injuries," which are defined as inner conflicts that weigh on the conscience for long periods of time. An important, heart-breaking read. (The New York Times)

"What we had done was murder, and no one seemed to notice. We just were told to move on."

The entrepreneur saving lives with soap: Hotel guests leave behind millions of half-used bars of soap every day. Every year, it has been estimated that the hospitality industry generates roughly 440 billion pounds of solid waste — much of it soap and bottled amenities. So in 2008, Shawn Seipler asked the question: "What happens to all that leftover soap?" The answer led him down a path that has since saved tens of thousands of lives all over the world. (The Hustle)

"That little bar of soap on the counter in your hotel room — that thing can literally save a life."

The last 'girlboss' standing: Glossier CEO Emily Weiss has built something of a beauty juggernaut by popularizing "no-makeup" makeup. Weiss liked to say that Glossier would be the next Nike — a company with cultural relevance, beloved products, and industry-advancing technology. She also liked to compare the company to Apple, saying Glossier's pink pouches were as visible a sign of community as AirPods. Investors, meanwhile, would be looking for Glossier to "scale," and one proven way to do that is digitally. But after five years and no buzzy digital product, Weiss decimated the tech department and laid off a third of the company's corporate employees. What's going on inside Glossier? (Bustle)

"Her brain just works differently from other people's. She has this magical element."

The celebrity book stylists: What is a 'book stylist' you may wonder? In a personal branding effort, rumor has it celebrities and fashion influencers are paying someone to select reading material for them to carry in public. (Whether they read it is a whole other thing.) After reading this article, I'm just mad that I didn't think to be a "custom library curator" first. (The New York Times)

"I want to do for books what Kylie Jenner did for lip kits."

COMPANIES TO WATCH.

The lab that aims to preserve the world's most important information: The USC Shoah Foundation is a nonprofit dedicated to preserving the memories of genocide survivors. It has partnered with the Starling Lab, a nonprofit academic research center that's on a mission to use decentralized ledgers to help preserve historical data of importance to humanity. Its lofty goal is to restore integrity both to data and to the internet itself—starting with some of the most precious information we have. Here's how the lab is using the blockchain to preserve the foundation's archive, document the war in Ukraine, and restore trust online. (Fast Company)

The search engine that gives you what you pay for: Google Search accounts for around 85% of the global search-engine market. From the beginning, the company's founders recognized the tension between useful search results and profitable ones. "The goals of the advertising business model do not always correspond to providing quality search to users," they wrote as Stanford students, in a 1998 paper. Yet ads were introduced in 2000 and have proliferated ever since. Here's why we see content that is formulated not to inform readers but to rank prominently on Google pages. (The New Yorker)

---

✨ This installment of The Profile is free for everyone. If you would like to get full access to all of the recommendations, including today's audio and video sections, sign up below.

---

AUDIO TO HEAR.

Terry Crews on the power of a morning routine: Actor Terry Crews goes to sleep by 8:30 p.m. Why? Because mornings are his sanctuary. He begins with an early morning workout, puts in his headphones, and listens to a podcast or an audiobook. In this episode, he emphasizes the importance of reading books. "One thing I like to say is the media likes to get everyone angry, and keep them there," he says. "Because it's very profitable, but reading calms all that down. As opposed to blowing through the day, it's like you're enjoying a sunset when you read a book." What a fantastic conversation. (Link available to premium members.)

Emily Heyward on brand storytelling: In this conversation, Red Antler co-founder Emily Heyward explains the importance of branding. She says many companies fail to develop an emotional connection with their consumer simply because they do what they've been told to do: Be consistent in your messaging. That's wrong, Heyward says. "The brands we love the most weave in surprise and contradiction," she says. "It's interesting to think about ways we can defy expectations, surprise people, and create tension." (Link available to premium members.)

VIDEOS TO SEE.

Elon Musk on buying Twitter: Wonder what Elon Musk has in store for Twitter now that his bid was formally accepted? "People should have both the reality and the perception that they can speak freely within the bounds of the law," he says, adding that "Twitter should open-source the algorithm." This is a must-watch. (Link available to premium members.)

Diana Nyad on the science behind her historic swim: In 2013, Diana Nyad became the first person to swim from Cuba to the Florida Keys without the aid of a shark cage. She swam 110 miles in 53 hours. In this video, Steve Munatones, the director of the marathon swimming Hall of Fame, discusses something called 'The Uncertainty Principle," which takes into account wind, waves, distance, navigation errors, equipment failures, seasickness, and marine life and calculates the chances of completion. "Once you calculate all of those factors, he says, "she had a 1.3% chance in a thousand attempts to be successful." This is a must-watch. (Link available to premium members.)

---

👉 The Profile is the perfect gift for Mother's Day! Give a gift subscription to a loved one through the link below:
Older messages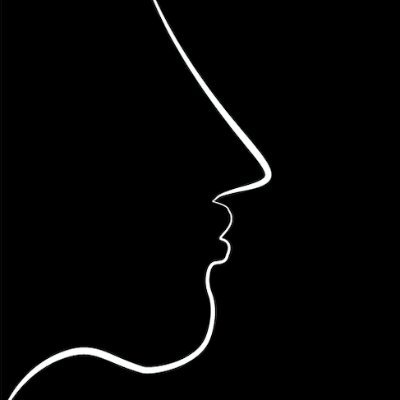 The Profile: The New York Times's inside man & the sports brand that lost its way
Sunday, April 24, 2022
Today's Profile features Joseph Kahn, Viola Davis, and Judd Apatow. ‌ ‌ ‌ ‌ ‌ ‌ ‌ ‌ ‌ ‌ ‌ ‌ ‌ ‌ ‌ ‌ ‌ ‌ ‌ ‌ ‌ ‌ ‌ ‌ ‌ ‌ ‌ ‌ ‌ ‌ ‌ ‌ ‌ ‌ ‌ ‌ ‌ ‌ ‌ ‌ ‌ ‌ ‌ ‌ ‌ ‌ ‌ ‌ ‌ ‌ ‌ ‌ ‌ ‌ ‌ ‌ ‌ ‌ ‌ ‌ ‌ ‌ ‌ ‌ ‌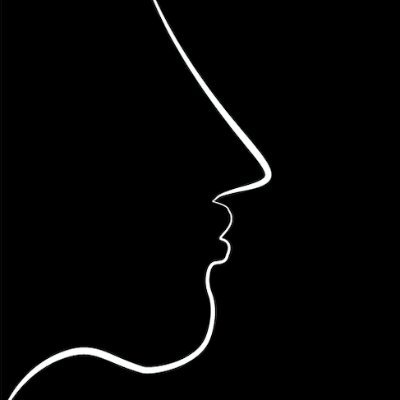 The Profile: The carpet cleaner who speaks 24 languages & the tech billionaire who hates Silicon Valley
Sunday, April 17, 2022
This edition of The Profile features Ryan Breslow, Olena Zelenska, Hikaru Nakamura, and Francis Ngannou. ‌ ‌ ‌ ‌ ‌ ‌ ‌ ‌ ‌ ‌ ‌ ‌ ‌ ‌ ‌ ‌ ‌ ‌ ‌ ‌ ‌ ‌ ‌ ‌ ‌ ‌ ‌ ‌ ‌ ‌ ‌ ‌ ‌ ‌ ‌ ‌ ‌ ‌ ‌ ‌ ‌ ‌ ‌ ‌ ‌ ‌ ‌ ‌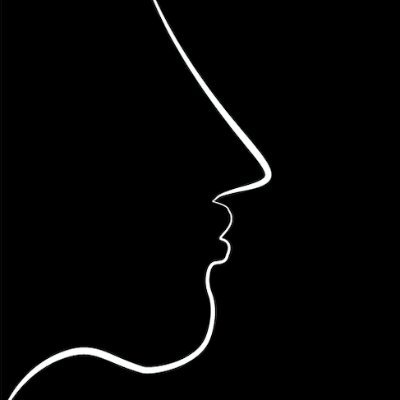 The Profile: The philanthropist who gave away $12 billion in 2 years & the first NBA player with MS
Sunday, April 10, 2022
This week's Profile features MacKenzie Scott, Chris Wright, and more. ‌ ‌ ‌ ‌ ‌ ‌ ‌ ‌ ‌ ‌ ‌ ‌ ‌ ‌ ‌ ‌ ‌ ‌ ‌ ‌ ‌ ‌ ‌ ‌ ‌ ‌ ‌ ‌ ‌ ‌ ‌ ‌ ‌ ‌ ‌ ‌ ‌ ‌ ‌ ‌ ‌ ‌ ‌ ‌ ‌ ‌ ‌ ‌ ‌ ‌ ‌ ‌ ‌ ‌ ‌ ‌ ‌ ‌ ‌ ‌ ‌ ‌ ‌ ‌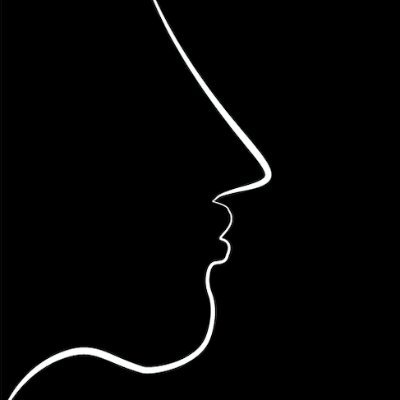 15 Months Without Alcohol
Sunday, April 10, 2022
I had my last sip of alcohol on December 31, 2020. ‌ ‌ ‌ ‌ ‌ ‌ ‌ ‌ ‌ ‌ ‌ ‌ ‌ ‌ ‌ ‌ ‌ ‌ ‌ ‌ ‌ ‌ ‌ ‌ ‌ ‌ ‌ ‌ ‌ ‌ ‌ ‌ ‌ ‌ ‌ ‌ ‌ ‌ ‌ ‌ ‌ ‌ ‌ ‌ ‌ ‌ ‌ ‌ ‌ ‌ ‌ ‌ ‌ ‌ ‌ ‌ ‌ ‌ ‌ ‌ ‌ ‌ ‌ ‌ ‌ ‌ ‌ ‌ ‌ ‌ ‌ ‌ ‌ ‌ ‌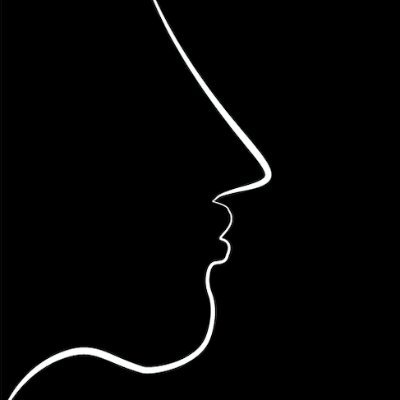 The Profile: The Russians fleeing Russia & Hollywood's cancel-culture consultant
Sunday, April 3, 2022
This week's Profile features Lewis Hamilton, Lacey Leone McLaughlin, and Emily Nunn. ‌ ‌ ‌ ‌ ‌ ‌ ‌ ‌ ‌ ‌ ‌ ‌ ‌ ‌ ‌ ‌ ‌ ‌ ‌ ‌ ‌ ‌ ‌ ‌ ‌ ‌ ‌ ‌ ‌ ‌ ‌ ‌ ‌ ‌ ‌ ‌ ‌ ‌ ‌ ‌ ‌ ‌ ‌ ‌ ‌ ‌ ‌ ‌ ‌ ‌ ‌ ‌ ‌ ‌ ‌ ‌