Vox Sentences - The ever-changing omicron
A more infectious omicron Covid-19 variant is spreading in the US; thousands worldwide demonstrate for worker rights on May Day.
Tonight's Sentences was written by Jariel Arvin.
A new, more transmissible omicron
Spencer Platt/Getty Images
A more infectious version of the BA.2 omicron variant is spreading in the western and northeastern US, the latest development in the ongoing coronavirus pandemic. [Washington Post / Joel Achenbach]
According to estimates from the Centers for Disease Control and Prevention, the BA 2.12.1 variant now makes up about 30 percent of cases in the US and could be roughly 25 percent more transmissible than BA.2. So far, neither variant seems to result in more serious illness. [SF Chronicle/ Erin Allday]
Facing more than 2,500 cases per day, New York City raised its risk level to medium, and officials are considering reinstating some Covid-19 restrictions. [New York Times / Sharon Otterman and Emma G. Fitzsimmons]
In South Africa — where almost everyone has some level of either natural or vaccine-induced protection — two new omicron subvariants, BA.4 and BA.5, are driving a surge in cases. [Fortune / Erin Prater]
A small number of cases of both new variants have appeared in the US, where the level of vaccination is lower than in South Africa, fueling concern that a new US wave could be on the horizon. [NYT / Alexandra E. Petri]
Thousands rally for laborers on International Workers Day
Thousands of people rallied around the world this weekend in support of workers and against their governments and the invasion of Ukraine to commemorate May Day. [Associated Press / Elaine Ganley]
May 1, also known as International Workers Day, is traditionally a day when people come together to support labor unions. This year, concerns that the war in Ukraine could spread and frustration over inflation also took center stage. [Al Jazeera]
In Paris, demonstrators clashed with police on Sunday. And in Turkey, police detained more than 160 protesters near an important site for workers. [NPR / Emma Bowman]
On Monday in the US, which does not officially recognize May Day, Amazon workers rejected unionization efforts. [CNBC / Jessica Bursztynsky and Annie Palmer]
The US Supreme Court unanimously ruled that Boston violated a private group's First Amendment rights when it refused to raise the group's Christian flag in front of City Hall. [NYT / Adam Liptak]
On Monday, the American Academy of Pediatrics announced it was examining its policies to eliminate race-based guidance for health care. [AP / Lindsey Tanner]
Alabama authorities are searching for a corrections officer who went missing with an inmate charged with murder on Friday morning. [CNN / Theresa Waldrop, Jamiel Lynch, and Rebekah Riess]
Germany said on Monday it now supports an immediate ban on Russian oil over the invasion of Ukraine. [CNN / Mark Thompson]
| | |
| --- | --- |
| Reader contributions help keep newsletters like Sentences free for all. Support our work with a one-time gift today. | |
"This virus has probably got tricks we haven't seen yet."
Who decided how to conserve nature?

Vox's Benji Jones talks with Indigenous leader Kimaren ole Riamit about the role of Indigenous peoples in the conservation movement.
This email was sent to you. Manage your email preferences or unsubscribe. If you value Vox's unique explanatory journalism, support our work with a one-time or recurring contribution.
View our Privacy Notice and our Terms of Service.
Vox Media, 1201 Connecticut Ave. NW, Floor 12, Washington, DC 20036.
Copyright © 2022. All rights reserved.
Older messages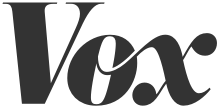 Your new crossword for Saturday Apr 30 ✏️
Saturday, April 30, 2022
Take a mental break with this week's crosswords: We have six new puzzles teed up for you this week. Play the latest Vox crossword right here, and find all of our new crosswords from the previous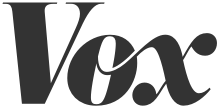 The GOP-led dismantling of abortion rights continues
Friday, April 29, 2022
Plus, Russia makes costly, incremental progress in eastern Ukraine. Oklahoma becomes the second state to ban most abortions after six weeks; Russia makes slow but costly progress in eastern Ukraine.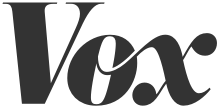 The US economy shrank a bit but don't panic
Thursday, April 28, 2022
Plus, Biden requests $33 billion in Ukraine aid. The US economy shrank 1.4 percent in the first quarter of 2022; Biden asks Congress for $33 billion in aid for Ukraine. Tonight's Sentences was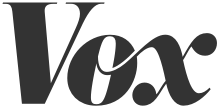 The GOP rallies around Kevin McCarthy ... for now
Wednesday, April 27, 2022
Plus, Russia cuts off gas supply to Poland and Bulgaria. Kevin McCarthy is unscathed despite his criticism of fellow Republicans; Russia cuts off the gas supply to Poland and Bulgaria. Tonight's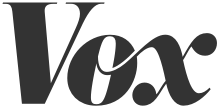 Trump's contempt
Tuesday, April 26, 2022
Plus, Beijing mass tests millions to prevent a Covid-19 outbreak. A judge holds Trump in contempt for failing to produce documents; Beijing mass tests millions for Covid-19 Tonight's Sentences was