Vox Sentences - The end of Roe v. Wade?
The US Supreme Court seems poised to overturn Roe v. Wade; Russia prepares to annex parts of eastern Ukraine.
Tonight's Sentences was written by Jariel Arvin.
SCOTUS could overturn abortion rights
A leaked draft opinion suggesting the Supreme Court is set to overturn 1973's Roe v. Wade, which protects the right to abortion, was published Monday night by Politico. [Politico / Josh Gerstein and Alexander Ward]
In the draft opinion in Dobbs v. Jackson Women's Health Organization, Justice Samuel Alito argues that Roe must be overturned and the debate over abortion returned to voters. On Tuesday, SCOTUS confirmed the draft was authentic while stressing that it is not the Court's final opinion. Chief Justice John Roberts ordered an investigation into the source of the leak. [Vox / Ian Millhiser]
If the Court overturns Roe, abortion would almost immediately become illegal in more than 20 US states where GOP leaders already have total bans passed or in the planning stages. Abortion providers are clarifying what's legal for patients ahead of the final decision, likely at the end of June. [19th News / Shefali Luthra]
On Tuesday, President Joe Biden labeled the Court's decision "radical" and said it would impact "every decision in your private life." Biden also mentioned the word abortion publicly for the first time in his presidency. [HuffPost / Alanna Vagianos]
Three abortion rights groups have $150 million earmarked to back candidates who support abortion rights in the November midterm elections. However, it's unclear what impact the funding would have. [Roll Call / Sandhya Raman]
The US would join only three countries that have restricted abortion access since 1994: Poland, El Salvador, and Nicaragua. Fifty-nine countries expanded access over the same period. [NYT / Claire Cain Miller and Margot Sanger-Katz]
Russia is preparing to annex parts of eastern Ukraine
On Monday, US intelligence warned that Russia is preparing to annex the Donetsk and Luhansk regions of eastern Ukraine [Guardian / Jon Henley]
In mid-May, Russia may hold phony referendums in Donetsk, Luhansk, and Kherson to give the appearance of Ukrainian voters in those regions wanting to separate from Ukraine, per US intelligence. The Kremlin would then likely install leaders in those cities. [Washington Post / Missy Ryan, John Hudson, Louisa Loveluck, and David Stern]
On Tuesday, Russian forces stormed a steel plant in the besieged city of Mariupol. When the Kremlin's effort to take Kyiv stalled last month, Russia focused its energy on capturing the industrial part of Ukraine. [AP / Cara Anna and Yesica Fisch]
US and other Western officials said Tuesday that Russian President Vladimir Putin could formally declare war on Ukraine as soon as May 9, which would allow total mobilization of Russian forces. [CNN / Natasha Bertrand, Katie Bo Lillis, Jennifer Hansler, Alex Marquardt, and Brad Lendon]
On Tuesday, Democratic lawmakers in 19 states announced they plan to offer legal refuge for trans youth and their families. [AP / Holly Ramer]
A judge ruled Monday that a lawsuit from three survivors seeking reparations for the 1921 Tulsa race massacre can proceed. [Washington Post / DeNeen Brown]
The midterm election season begins Tuesday with primaries in Ohio and Indiana. [FiveThirtyEight / Nathaniel Rakich]
The US government now says WNBA star Brittney Griner is "wrongfully detained" in Russia, which marks a shift in efforts to bring her home. [ESPN / TJ Quinn]
| | |
| --- | --- |
| Reader contributions help keep newsletters like Sentences free for all. Support our work with a one-time gift today. | |
"We hold that Roe and Casey must be overruled."
| | |
| --- | --- |
| | A largely unprecedented leak of a draft Supreme Court decision reveals the Court's conservative majority intends to overturn Roe v. Wade. |
This email was sent to you. Manage your email preferences or unsubscribe. If you value Vox's unique explanatory journalism, support our work with a one-time or recurring contribution.
View our Privacy Notice and our Terms of Service.
Vox Media, 1201 Connecticut Ave. NW, Floor 12, Washington, DC 20036.
Copyright © 2022. All rights reserved.
Older messages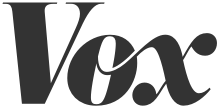 The ever-changing omicron
Monday, May 2, 2022
Plus, thousands around the world mark International Workers Day. A more infectious omicron Covid-19 variant is spreading in the US; thousands worldwide demonstrate for worker rights on May Day.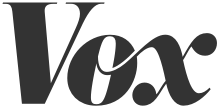 Your new crossword for Saturday Apr 30 ✏️
Saturday, April 30, 2022
Take a mental break with this week's crosswords: We have six new puzzles teed up for you this week. Play the latest Vox crossword right here, and find all of our new crosswords from the previous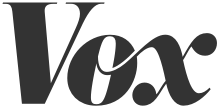 The GOP-led dismantling of abortion rights continues
Friday, April 29, 2022
Plus, Russia makes costly, incremental progress in eastern Ukraine. Oklahoma becomes the second state to ban most abortions after six weeks; Russia makes slow but costly progress in eastern Ukraine.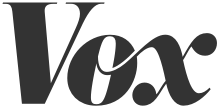 The US economy shrank a bit but don't panic
Thursday, April 28, 2022
Plus, Biden requests $33 billion in Ukraine aid. The US economy shrank 1.4 percent in the first quarter of 2022; Biden asks Congress for $33 billion in aid for Ukraine. Tonight's Sentences was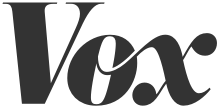 The GOP rallies around Kevin McCarthy ... for now
Wednesday, April 27, 2022
Plus, Russia cuts off gas supply to Poland and Bulgaria. Kevin McCarthy is unscathed despite his criticism of fellow Republicans; Russia cuts off the gas supply to Poland and Bulgaria. Tonight's