Hi Reader,

Remember how fun Show and Tell was in elementary school? Best case scenario: we got to share stuff we were excited about, for others to ooh and ahh about.
But maybe there was some trepidation involved, too - maybe it felt scary to talk in front of the class, or it felt vulnerable wondering if your classmates would, indeed, like the thing you brought to share.
Sharing your creative work could feel the same way. There's a whole spectrum from "I am so pumped for everyone to see this" to "Ack, this isn't worth sharing, I've made a huge mistake!"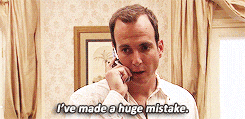 I definitely experienced that whole spectrum of emotions when I did 2 rounds of 100 Days of Writing Music in 2017, but I also noticed that the longer I shared my work consistently, the more comfortable I got with it.
Maybe it doesn't always need to feel mindblowingly exciting to share your work, but you just need some affirmation in a safe and friendly space to confirm that you're on the right track.

I have loved facilitating Compassionate Creativity Coworking Club (which is still going on) over the last several months, and I'm excited to open up 2 more ways to join in creative community, housed on Buy Me A Coffee (a site very similar to Patreon, where you can also support on a one-time basis):
1) Curiosity and Care ($7/month)
• I'll be sharing a secret podcast with weekly sneak peeks into my creative process, kind of like the mini episodes on Being A Whole Person have been. Last week's creative dispatch is all about the newest piece, a Brazilian choro that I'm writing about my new cat Tsuki, Patas de Problemas (Troublepaws), so you can hear a preview.
• You also get access to my Discord community where you can chat with other fellow artists, and share your process in a safe, supportive environment.
• Weekly self care check-in prompts (via email) to help you replenish your energy for creativity
2) Creator Lab ($22/month)
• Monthly show and tell call where you can chat with fellow artists, share your work, and get feedback
• Access to a resource library with my best tools to support your creative practice
• Discounts on future group offerings
My inspiration for this space is from 3 things:
🪴 A garden where you can grow
🛝 A playground where you can play and have fun
🧪 And a laboratory where you can experiment!
Usually we like to share things when we're finished, and when we feel confident about the end result, but in that spirit of experimentation, Compassionate Creativity Club is all about sharing along the way (and I'll be walking the talk with my creative dispatches). It can be so rewarding and encouraging to have other people witness your journey and cheer you on along the way. I find myself really fueled by this, and have seen others fueled by it too.
So, in celebration of this new experiment, you're invited to an open house!
All of my creative dispatches and posts will be open to access for free through May 20, as well as the first Show and Tell call on Thursday May 19 at 4pm PDT!
I'll be so excited to see you there. If you have any questions about Compassionate Creativity Club, or features you'd love to see, I'm always open to feedback - hit reply and let me know!
Are you working on anything you're excited about right now? I would love to hear about it. Hit reply if you'd like to share!
Stay well, my friends - I'm always rooting for you. My inbox is always open, so please feel free to reach out if I can help in any way.
I always love hearing from you!

Have a lovely week! ⁠
Rebecca
Staying on the good side of the internet
On Being A Whole Person lately
* You can always submit questions or topic ideas - I love hearing your feedback! *

Oracle and tarot cards are great tools for connecting creativity, self care, and spirituality. They can serve as inspiration, insight into your own reactions, and journaling prompts, adding a magical layer to the creative process, whether you have a specific question about a project, a decision, or how to work with the energy of that day.

I share how I use pulling cards for creative and self care prompts, and highlight my favorite decks. However you connect to spirituality, there's something for everyone in this episode.

I was so excited to chat with Jenni Kowal, a multi passionate, visual artist and personal development coach specializing in self care and creative exploration. Founder of Anytime Creative, she offers a variety of life coaching services, including mindfulness support. Her flagship product is the Self Care Adventure Cards - an intuitive card deck that sparks inspiration for every step of your self care journey. Her mission is to help scattered and multi-passionate creatives use self care to fuel their creative expression, get out of their own way and spend more time in flow!
Tune in to hear us talk about how self compassion and intuition are essential to the creative process, thinking of creativity as life force, how to use self care to help you build up that life force, to fill your cup as your energy and life situation evolves, how Jenni balances her many interests as a multipassionate artist, and makes space for reflection.
Berkeley, CA 94710
United States
Copyright © 2022 Rebecca Hass
hello@rebeccahass.com

I occasionally use affiliate links in these emails (usually books) - if you make a purchase through an affiliated link, I make a small commission at no extra cost to you.
No longer want these emails? Unsubscribe here - no hard feelings!