Vox Sentences - The racist mass shooting in Buffalo
A racist attack in Buffalo kills 10 people; President Joe Biden will redeploy troops to Somalia.
Tonight's Sentences was written by Jariel Arvin.
A racist attack in Buffalo kills 10 people
Usman Khan/AFP via Getty Images
On Saturday, an 18-year-old white man killed 10 people and injured three others at a grocery store in a predominately Black neighborhood in Buffalo, New York. [New York Times / Alexandra E. Petri]
A 180-page statement believed to be written by the shooter, as well as racist slogans and symbols on his clothing and weapons, have led officials to believe "racial animosity" fueled the attack; 11 of the 13 people shot were Black. [Buffalo News / Lou Michel, Ben Tsujimoto, and Maki Becker]
There were at least four other mass shootings last weekend, including one targeting a Taiwanese congregation that left one person dead and five injured. Officials believe the church shooting was a "politically motivated hate incident." [LA Times / Hannah Fry, Richard Winton, Anh Do, and Luke Money]
The alleged Buffalo shooter's statement is full of hate speech, and centers on the false, racist "great replacement" theory — that elites are replacing white people with immigrants for political gain. [Washington Post / Isaac Stanley-Becker and Drew Harwell]
The alleged suspect, in police custody, faces first-degree murder charges. The FBI is also investigating the attack as a hate crime and racially motivated violent extremism. [CBS News / Victoria Albert]
Biden will redeploy US troops to Somalia
President Joe Biden will redeploy several hundred (reportedly less than 450) troops to Somalia to fight the al-Qaeda affiliate al-Shabab. [NYT / Charlie Savage and Eric Schmitt]
Troops were stationed in the East African country before, but were pulled out in 2020 by President Donald Trump. Biden's move will reinvigorate oscillating US involvement in Somalia's long war with the terrorist group. [CNN / Natasha Bertrand]
Since the 2020 withdrawal, al-Shabab gained territory, which US officials worry could be used to launch external attacks. [Axios / Zachary Basu]
In addition to the new troops, the US hopes former President Hassan Sheikh Mohamud — who was reelected Sunday — will help improve security conditions. [BBC / Mohamud Ali]
On Monday, Shanghai announced it would begin lifting Covid-19 restrictions on May 21, after nearly six weeks of lockdowns that have stifled economic activity and upended daily life. [Reuters / Brenda Goh and Kevin Yao]
McDonald's said it would exit Russia over the invasion of Ukraine. [Politico / Victor Jack]
Ukrainian forces fighting for the northeastern city of Kharkiv say troops reached the Russian border on Monday. [Business Insider / Bill Bostock]
| | |
| --- | --- |
| Reader contributions help keep newsletters like Sentences free for all. Support our work with a one-time gift today. | |
"It was straight up, a racially motivated hate crime. This person was pure evil."
Dr. Oz and the celebrity politician

This week Pennsylvania voters decide whether to give Dr. Oz a shot at the US Senate. To mark the occasion, Sean Rameswaram tries to understand what makes a celebrity candidate viable, from "the Gipper" to "the Governator" to "the Donald."
This email was sent to you. Manage your email preferences or unsubscribe. If you value Vox's unique explanatory journalism, support our work with a one-time or recurring contribution.
View our Privacy Notice and our Terms of Service.
Vox Media, 1201 Connecticut Ave. NW, Floor 12, Washington, DC 20036.
Copyright © 2022. All rights reserved.
Older messages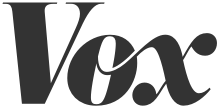 Your new crossword for Saturday May 14 ✏️
Saturday, May 14, 2022
Take a mental break with this week's crosswords: We have six new puzzles teed up for you this week. Play the latest Vox crossword right here, and find all of our new crosswords from the previous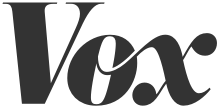 GOP lawmakers called to testify about January 6
Friday, May 13, 2022
Plus, Sen. Rand Paul derails Ukraine aid. Five GOP lawmakers were subpoenaed by the January 6 committee; Sen. Rand Paul throws a wrench in Ukraine aid. Tonight's Sentences was written by Jariel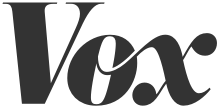 One million fewer Americans
Thursday, May 12, 2022
Plus, Finland wants to join NATO. One million Americans have died from Covid-19; Finland wants to join NATO. Tonight's Sentences was written by Jariel Arvin. TOP NEWS One million American lives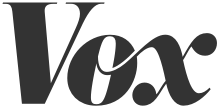 Will a failed abortion bill turn out voters?
Thursday, May 12, 2022
Plus, 90 percent of the Great Barrier Reef bleached this year. Senate Democrats fail to codify federal abortion rights; more than 90 percent of Australia's Great Barrier Reef experienced bleaching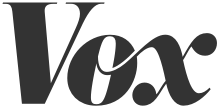 What's driving stock market volatility?
Tuesday, May 10, 2022
Plus, the Philippines elects a former dictator's son as president. Uncertainty drives US stock market volatility; the Philippines elects the son of a former dictator as president. Tonight's