🦄 Subject: Custom educational curriculum for all
 ✍️
Notes From The Editors
This week, we're back with another article from contributor Parham Hajzavar. Parham is launching his app, GrubMatch, soon. It's like Tinder for finding restaurants; if you and your friends are having trouble agreeing on a place to eat, GrubMatch allows you to swipe through different options until you all find a place you're interested in. If this sounds like an app you'd use, be sure to sign up for the waitlist by responding to this form.
Are you interested in writing for Unicorner? Reply to this email and let us know—it's our way of supporting the 🦄 community.
Subject (previously known as Emile Learning) is an accredited learning platform seeking to lower the barriers to accessing a quality high school education. It has over 65 courses across core subjects, electives, AP classes, and more. The courses are broken down into digestible short videos taught by carefully selected teachers.
💰 Business Model
There are two tiers that users can choose from: Basic and Premium For-Credit. The tiers cost $115 annually ($14.99/month billed monthly) for Basic and $840 annually ($99.9/month billed monthly) for Premium For-Credit.
📈 Traction and Fundraising
Raised $29.4 million Series A, with investors like Owl Ventures, Kleiner Perkins, Moving Capital, SoftBank's Opportunity Fund, Supernode Ventures, and the Hispanic Scholarship Fund, and angels including Aviv Nevo and hockey player Alex Killorn
Accredited by College Board, NCAA, Western Association of Schools and Colleges, Cognia, and University of California
Used by over 100 schools, districts, and organizations
👫 Founders
Felix Ruano, CEO: Currently Advisory Council Member @ Asia Society; Previously CEO @ Vault Prep, Business Analyst @ McKinsey & Company, Business Development Associate @ Grata, Private Equity Analyst @ BayBoston, Economics @ Harvard
Michael Vilardo, President: Previously Digital Product Manager @ Nike, Co-Founder & CEO @ NomΛd (acquired), Launch Strategy & Operations @ Uber, Co-Founder & CEO @ HomeTech, Co-Founder & CEO @ Cliq, MBA @ UCLA, Philosophy, Politics, & Economics BA @ UPenn
Be sure to mention you came from Unicorner when applying!
🔮 Our Analysis
Education is not equally accessible to everyone around the world. Whether it's due to access to certain courses or the teachers introducing subjects, the preparation one receives in high school can vastly change the direction of one's early adult life. As the income gap for different communities
continues to grow
, Subject is focusing on lowering the barriers to quality high school education.
While competition in the education space is plenty, Subject is staying ahead of the curve by addressing some of the biggest challenges edtech companies face. One of the most fundamental problems is the disconnect between educators and business owners. Subject tackles this by sourcing the best teachers it can find around the U.S. and flying them to its HQ in Los Angeles to shoot videos. This allows business decision-makers at Subject to work more closely with educators when designing courses and delivering content. Another challenge is low usage and customer retention, especially as attention spans are shortened. While increasing customer acquisition boosts revenue,
research shows
that retaining customers boosts revenue even more. As such, Subject's curriculum is designed for retention, and they break down lectures into more digestible short videos, a strategy adopted by other online course sites like Udemy and Coursera. Through human-graded assignments, midterms, and official transcripts upon course completion, users are also more engaged and more likely to finish the courses they start. Subject lets users start unlimited courses, which is attractive to students looking to try out different things to find what they like in a low-risk, high-reward fashion. While revenue through individual subscriptions is great, the company might consider landing government contracts that complement its current business models.
📚 Further Reading
If you enjoyed today's article, forward this email to a friend!
If you're just seeing this email now, subscribe here.
Made with 💜 by the Unicorner Team 🦄
🎁 Bonus Content!
Last week, we covered
Launch House
, a startup that's building communities for ambitious people. As an added bonus, we've asked our friend
Caitlyn Lubas
, a previous Launch House resident and author of "You Are Where You Go," about her experience participating in a Launch House program. You can read her thoughts
on Twitter
.
Key phrases
Older messages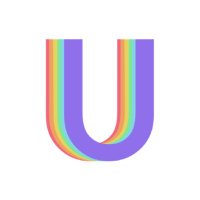 🦄 Launch House: Communities for ambitious builders
Monday, May 16, 2022
Launch House is building programs for ambitious people to collaborate and make life-long connections. It offers three month-long programs including Launch House (for founders), Hack House (for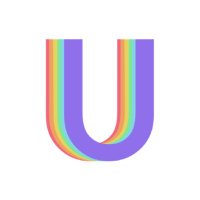 🦄 Climate X: Climate risk data and analytics
Monday, May 9, 2022
Climate X provides next-generation climate data and analytics, quantifying how different climate change pathways could result in physical risks to businesses, such as the probability of risks like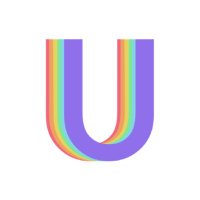 🦄 Lovewick: Stay in love
Monday, May 2, 2022
Lovewick is an app meant for couples to strengthen their relationships. It offers features such as question games, community-inspired date ideas, and research-based relationship tips to make it easier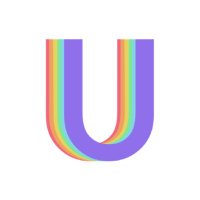 🦄 Castiron: Enabling online restaurants
Monday, April 25, 2022
Castiron is an e-commerce service that provides websites to independent food sellers such as cooks and bakers. In addition to landing pages, it offers features such as inventory management, automated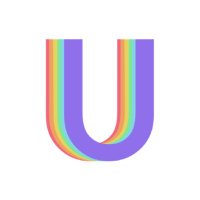 🦄 Weavit: Capture your thoughts
Monday, April 18, 2022
Weavit is an app that allows you to log thoughts that come to mind throughout your day and turn them into insightful and organized notes. After downloading the app, you can add a new "thought" by