Now I Know: I Guess You Could Say He Was Too Sharp
I hope this story provides some much-needed and appropriate levity after yesterday's horrors. -- Dan
I Guess You Could Say He Was Too Sharp
The town of Lumberton, North Carolina is home to about 20,000 people today, but if you go back to the 1870s, it was much smaller -- the 1870 Census has only 615 people living there, and that number fell to 533 in the census taken ten years later. We don't know much about the town nor why its population dipped at that time, but there's a slight chance that a man named William Linkhaw was to blame.

Linkhaw, by contemporary accounts, was a good person. Here's what the New York Times said about him in 1879:
[He was] an earnest Methodist brother [who] had not broken any of the Ten Commandments, nor had he violated any written law of the land. His moral character was above suspicion, his piety was unquestioned, and it was considered even by his persecutors that he was a law-abiding citizen, a member of the church in good standing, and a man of exemplary deportment.
That's hardly the biography of a scoundrel, let alone a criminal. But the reason why Linkhaw was featured in the Times that day is that he was, indeed, a convict.

His crime? He was a bad singer.

In 1871 or so, Linkhaw was a member at his local church and, like many others, he participate in the singing of hymns each Sunday. But unlike his other parishioners, Linkhaw didn't sing well. As the Associated Press recounted more than a century later, "the problem was that William Linkhaw sang loudly, but he did not sing well," to the point that he was disrupting church services. Per the AP, the reverend of the church said that "Linkhaw's voice rang above everyone else's and was heard after all other singers had ceased," and others said that he was notably out of tune as well. While some of his fellow worshipers laughed at his vocal foibles, others were angered, and the end result was that Linkhaw's screeching brought services to a halt. The chaos was so bad that at one point, the preacher decided to read the hymns instead of leading the congregation in song.

But the story didn't end there. (If it had, we'd not know about it.) Some of the congregation's members asked the local authorities to press charges against Linkhaw, aging that disrupting church services should be illegal. And the authorities agreed. In 1872, Linkhaw appeared in court, on trial for his bad singing. It was a misdemeanor offense, but an embarrassing one, so he put up a defense.

The judge in the case, future North Carolina governor Daniel Russell, decided that the first matter to determine was whether Linkhaw was, in fact, a bad singer. The reverend mentioned above testified against Linkhaw and, per the Times, a witness to the defendant's singing provided the court with his impression of the oratory experience which "produced a burst of prolonged and irresistible oughter, convulsing alike the spectators, the Bar, the jury, and the court" according to the trial transcripts. (The Times noted that "the devout defendant alone was unmoved to levity.") It was pretty clear that the defendant simply couldn't sing.

But that wasn't enough to warrant a guilty verdict, Linkhaw's attorney argued. The defendant's bad singing may have disrupted church services, but that was hardly his intent, and no one thought otherwise. Russell, however, decided that Linkhaw's actual intent didn't matter -- he should have known that continuing to sing would have caused a disruption, and by not ceasing to do so, he was guilty. As punishment, Russell fined Linkhaw one penny.

Linkhaw could afford the fine but was understandably outraged. He appealed and ultimately, the North Carolina Supreme Court heard his case. The high court overturned his conviction, finding that he lacked the malicious intent needed to violate the law. Or, as the court summarized, "the defendant is a proper subject for discipline of his church, but not for the discipline of the courts."
---
Now I Know is supported by readers like you. Please consider becoming a patron by supporting the project on Patreon.

Click here to pledge your support. (If you do, in gratitude, you'll have an ad-free Now I Know experience going forward.)
---
Bonus fact
: American Idol, is a reality TV show that tries to identify undiscovered signing talent; viewers at home vote for their favorite singer, and at the end of the season, the winner gets a contract with a music label. In 2003, an engineering student named William Hung auditioned for the show and it did not go well, to say the least. But his rendition of Ricky Martin's "She Bangs" was so comically bad that the show's producers decided to show his audition to viewers anyway. (You can judge for yourself
here
.) The clip went viral and Hung was offered a record deal of his own. To date, he's produced three albums which have sold more than 400,000 copies. To put that in perspective, over the 20-year run of American Idol, five of the 20 winners have failed to sell that many albums.
From the Archives
:
My Way -- Or Else
: When singing off-key led to murder.
Like today's Now I Know? Share it with a friend -- just forward this email along.
And if someone forwarded this to you, consider signing up! Just click
here
.
Archives · Privacy Policy

Copyright © 2022 Now I Know LLC, All rights reserved.
You opted in, at http://NowIKnow.com via a contest, giveaway, or the like -- or you wouldn't get this email.

Now I Know is a participant in the Amazon Services LLC Associates Program, an affiliate advertising program designed to provide a means for sites to earn advertising fees by advertising and linking to Amazon.com. Some images above via Wikipedia.

Now I Know's mailing address is:


Want to change how you receive these emails?
You can

update your email address

or

unsubscribe from this list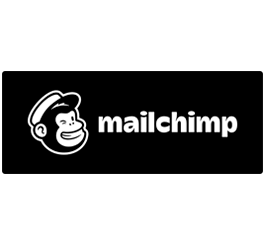 Key phrases
Older messages
Now I Know: Until Death Do Us Reunite
Tuesday, May 24, 2022
A really nice story. You should open this email, trust me. View this email in your browser · Missed one? Visit the Archives This is a re-run but it is also one of the stories that has, historically,
Now I Know: The Eye Shield That Keeps the Grumps Away
Monday, May 23, 2022
Another reverse-emotion trick? View this email in your browser · Missed one? Visit the Archives Hope you had a good weekend! -- Dan The Eye Shield That Keeps the Grumps Away If you're in the
It's the Now I Know Weekender!
Friday, May 20, 2022
A quick look at the trivia you may have missed View this email in your browser · Missed an issue? Click here! If you're new to Now I Know, you'll notice that today's format is different
Now I Know: The Women Who Ensure No Servicemember is Buried Alone
Thursday, May 19, 2022
Meet the Arlington Ladies (and the Arlington Gentleman) View this email in your browser · Missed one? Visit the Archives This is a sad but nice story, I think. -- Dan The Women Who Ensure No
Now I Know: The Power of Being Bored
Wednesday, May 18, 2022
Just don't take it too far, like, by starting fires and stuff. View this email in your browser · Missed one? Visit the Archives This is a re-run from 2017. I hope you do not find it boring, unless