Vox Sentences - America's enduring gun problem
Much of America's gun problem is caused by too many guns.
Tonight's Sentences was written by Jariel Arvin.
Why the US has so much gun violence
Spencer Platt/Getty Images
An 18-year-old gunman killed at least 19 children and two adults — and wounded many more — in a mass shooting at a school in Uvalde, Texas, on Tuesday. It's the worst school shooting in the US since Sandy Hook in 2012, and the second mass shooting with a double-digit death toll in two weeks.
It is the latest sign of the United States' enduring gun problem. And it asks the question: How did the country get here?
Vox writers have tried to answer that question repeatedly over the past few years. They've tackled related questions, such as, "What are the solutions to America's gun problem?" and, "Why haven't laws been passed to prevent shooting tragedies?"
Below is a selection of that work that, hopefully, helps to shed some light on those questions.
The US has a far higher rate of gun killings than its peers in part because its citizens have so many guns: More than 400 million.[German Lopez / Vox]
Outside of mass shootings, the presence of guns increases the risk that situations escalate into violence. [Zack Beauchamp / Vox]
The best way to bring down gun violence is to take away guns. Australia instituted a mandatory gun buyback following a 1996 mass shooting and saw a decline in gun suicides. [Zack Beauchamp / Vox]
That same year, the National Rifle Association successfully lobbied Congress to freeze federal funding for gun research. [German Lopez / Vox]
Despite that, research on the effects of mass shooting trauma on brain development is forthcoming. But, it has been linked to conditions like PTSD and anxiety in young people. [Marin Cogan / Vox]
To process that fear, some school shooting survivors have begun to publish online their fictional stories about school shootings. [Aja Romano / Vox]
Some states do have laws limiting access to guns, but they aren't perfect: New York's "red flag law" failed to prevent a man from obtaining the gun he recently used to kill 10 Black people in a Buffalo supermarket. [Nicole Narea / Vox]
Until access to guns is more strictly restricted — or eliminated — shootings will continue to happen. The shooting in Uvalde is the 27th school shooting this year. [Nicole Narea / Vox]
| | |
| --- | --- |
| Reader contributions help keep newsletters like Sentences free for all. Support our work with a one-time gift today. | |
"The time to stop the next shooting is right now, and you are doing nothing."
How to not give up on guns

Vox's Marin Cogan, who lived through a school shooting herself, explains why she hasn't given up on a solution to our gun problem yet.
This email was sent to you. Manage your email preferences or unsubscribe. If you value Vox's unique explanatory journalism, support our work with a one-time or recurring contribution.
View our Privacy Notice and our Terms of Service.
Vox Media, 1201 Connecticut Ave. NW, Floor 12, Washington, DC 20036.
Copyright © 2022. All rights reserved.
Key phrases
Older messages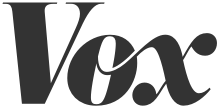 Southern Baptists' reckoning with sexual abuse
Tuesday, May 24, 2022
Plus, three months of war in Ukraine Southern Baptist Convention faces reckoning over sex abuse report; war in Ukraine enters its third month. Tonight's Sentences was written by Jariel Arvin. TOP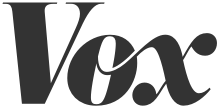 Vaccines for the youngest kids this summer?
Monday, May 23, 2022
Plus, the US and twelve nations launch a deal to counter China. Pfizer/BioNTech's vaccine is effective for small children; the US announces an Indo-Pacific economic partnership to counter China.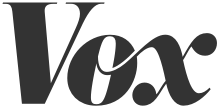 Your new crossword for Saturday May 21 ✏️
Saturday, May 21, 2022
Challenge yourself — and your friends — with our latest crossword. We have six new puzzles teed up for you this week. Play the latest Vox crossword right here, and find all of our new crosswords from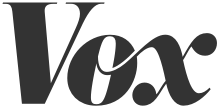 Biden's off to Asia
Friday, May 20, 2022
Plus, G7 pledges $20 billion for Ukraine. President Biden makes his first diplomatic trip to Asia; G7 commits nearly $20 billion for Ukraine. Tonight's Sentences was written by Natasha Ishak. TOP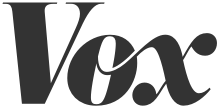 Wartime powers to fight the baby formula shortage
Thursday, May 19, 2022
Plus, half a million flee northeast India flooding. Biden taps the Defense Production Act to help fix ongoing baby formula shortage; 500000 people flee floods in northeast India. Tonight's