Wartime powers to fight the baby formula shortage
Biden taps the Defense Production Act to help fix ongoing baby formula shortage; 500,000 people flee floods in northeast India.
Tonight's Sentences was written by Jariel Arvin.
Invoking the Defense Production Act to fix the baby formula shortage
Brendan Smialowski/AFP via Getty Images
President Joe Biden invoked the Defense Production Act on Wednesday to address the ongoing baby formula shortage. [CNN / Maegan Vazquez]
Under the act, suppliers of crucial ingredients will be required to prioritize delivery to baby formula producers before other customers, to boost production and supply. [Washington Post / Andrew Jeong]
In February, Abbott, the largest baby formula producer in the US, shut down its Michigan factory when bacterial infections hospitalized four babies. Two of the infants died; the factory closure has exacerbated existing supply issues. [Associated Press / Zeke Miller and Kevin Freking]
In addition to the DPA, Biden announced "Operation Fly Formula," authorizing government agencies to use military aircraft to pick up and distribute formula from abroad that meets US health and safety standards. [Business Insider / Kelsey Vlamis]
The House passed a bill expanding what formula parents can buy under the federal food program WIC (which accounts for roughly half of US baby formula sales), and one providing $28 million to help the FDA hire staff who can ensure formula safety also passed. Only the former appears to have a chance of passing the Senate. [New York Times / Annie Karni and Emily Cochrane]
During testimony to Congress Thursday, FDA commissioner Robert Califf said parents should begin seeing more formula on store shelves within days. Still, it will be weeks until the supply returns to normal. [NBC News / Dareh Gregorian]
Half a million flee northeast India flooding
More than 500,000 people in the northeastern Indian state of Assam have evacuated from their homes, amid severe flooding and landslides caused by heavy rains that have killed at least seven people. [Reuters / Zarir Hussain]
For several days the Brahmaputra River, one of the world's largest, overflowed, submerging almost 1,500 villages. India has sent its military to help with rescue and recovery efforts. [The Wire]
While flooding is typical for northeastern India, scientists say it's been worsened by climate change melting Himalayan glaciers, causing more frequent flooding. [CBS News / Arshad R. Zargar]
On Wednesday, the India Meteorological Department forecasted the heavy rains to last two more days. [Times of India]
A grand jury indicted the 18-year-old man accused of killing 10 people in a racist mass shooting in Buffalo, New York. [AP / Carolyn Thompson]
The Senate voted Thursday to provide $40 billion in military and humanitarian assistance to Ukraine with only Republican opposition. [Washington Post / Mike DeBonis and Dan Lamothe]
Israel won't investigate the killing of Palestinian American journalist Shireen Abu Akleh, reportedly out of concern over how a probe of its soldiers would be received by the Israeli public. [Al Jazeera]
According to a Census Bureau survey of housing units, the 2020 Census may have miscounted the population of 14 states. [NYT / Michael Wines]
| | |
| --- | --- |
| Reader contributions help keep newsletters like Sentences free for all. Support our work with a one-time gift today. | |
"With everything going on right now, the last thing a family should have to worry about is feeding their children."
| | |
| --- | --- |
| | Noel King traveled to Hungary to talk to people who voted for Viktor Orbán, people being persecuted by his government, and an American just along for the ride. |
This email was sent to you. Manage your email preferences or unsubscribe. If you value Vox's unique explanatory journalism, support our work with a one-time or recurring contribution.
View our Privacy Notice and our Terms of Service.
Vox Media, 1201 Connecticut Ave. NW, Floor 12, Washington, DC 20036.
Copyright © 2022. All rights reserved.
Older messages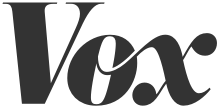 The Tuesday primaries were a mixed bag
Wednesday, May 18, 2022
Plus, a Russian soldier pleads in Ukraine war crimes trial. Tuesday's primary elections didn't appear to hand down a mandate for Republicans or Democrats; a Russian soldier pleaded guilty to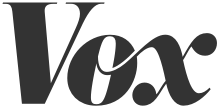 What to know about Tuesday's primaries
Tuesday, May 17, 2022
Plus, Hezbollah and allies lose their majority in Lebanon. 2022 midterm elections begin in earnest; Hezbollah and its allies lose their majority in Lebanon. Tonight's Sentences was written by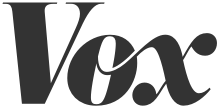 The racist mass shooting in Buffalo
Monday, May 16, 2022
Plus, Biden will redeploy ground forces to Somalia. A racist attack in Buffalo kills 10 people; President Joe Biden will redeploy troops to Somalia. Tonight's Sentences was written by Jariel Arvin.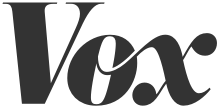 Your new crossword for Saturday May 14 ✏️
Saturday, May 14, 2022
Take a mental break with this week's crosswords: We have six new puzzles teed up for you this week. Play the latest Vox crossword right here, and find all of our new crosswords from the previous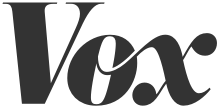 GOP lawmakers called to testify about January 6
Friday, May 13, 2022
Plus, Sen. Rand Paul derails Ukraine aid. Five GOP lawmakers were subpoenaed by the January 6 committee; Sen. Rand Paul throws a wrench in Ukraine aid. Tonight's Sentences was written by Jariel