Hey there,
I've been pretty sick to my stomach over the last 48 hours reading about and watching the horrifying tragedy unfold in Uvalde.
My boys are 8 and 5 so I've had a hard time concentrating on much else other than the immense pain I feel for the families of those that were killed at Robb Elementary School.
I don't have any new videos or podcasts for you to check out today.
Instead, I encourage you to watch this short video.
Golden State Warriors

@warriors
May 24th 2022
| | | | |
| --- | --- | --- | --- |
| 290,039 | Retweets | 937,160 | Likes |
​
Private YouTube Coaching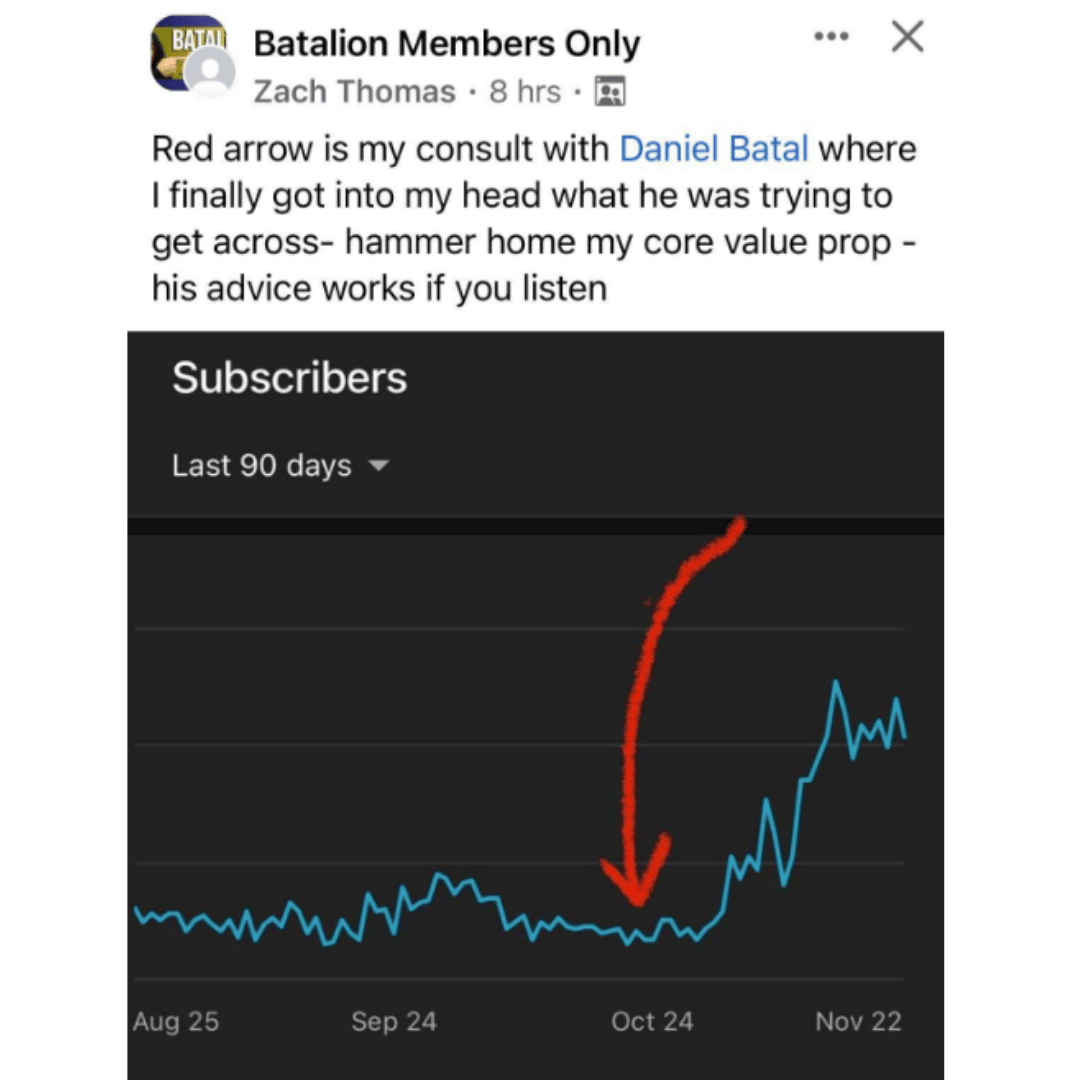 Last chance to grab a 90-minute, private video coaching session with Daniel Batal, which is typically $349 (he's extended a special $100 off discount for you making it only $249).
Daniel has coached thousands of creators from 500 to 5,000,000 subscribers. His coaching clients have been featured on the front page of YouTube trending as "Creators on the Rise" multiple times.
This is seriously a no-brainer if you want to understand YouTube functionality, channel optimization, and most importantly, get personalized growth strategies specific to the goals you are trying to achieve as a creator.
​
4-week live course
Brand Deal Wizard enrollment starts June 10!
If you're looking to learn how to find & negotiate your dream sponsorships so that you stop leaving thousands on the table, join the waitlist for Cohort #6 of Brand Deal Wizard!
I only teach the course 3x a year so mark your calendars. 📝
Want more sponsorship leads?
** Brands we researched this week: Sony Alpha, Completely Bare, Play Monster, Social Book, and Culturelle. **
Names/contacts

Email addresses

LinkedIn URLs

Pitching angles
See below 👇
Join 210 other creators getting this week's Secret Brand Deal Research:
Your referral link to share:
https://sparklp.co/af825d09
Hint: a single IG Story or YT community post might do it!
Sponsorships I hunted down (May 19-26)
Psst...have you ever gotten a deal from an opportunity I posted in the newsletter? Hit reply to this email and tell me about it! Absolutely makes my day every time 😊
Meme of the week
​
No livestream tomorrow
Taking a hiatus to spend time with my family and speak at a conference.
See you next week!
Stay informed 👇
I hope today's email makes you some money!
---
Justin Moore | Creator Wizard
Curation & Research for this newsletter: Donnaree (Dee) Brissett​
You're just
1 referral
away from unlocking
Secret Brand Deal Research
Next Reward
Secret Brand Deal Research
Gain access to my even MORE detailed sponsorship research that I send out every week. I'll reveal each brand contact's name & email and also suggest pitching angles.
0 Unlocked Rewards
Secret Brand Deal Research (1 referrals to go)
$100 Off Brand Deal Wizard (5 referrals to go)
1-1 Strategy Session (Normally $1K/hr) (15 referrals to go)
Free enrollment to Brand Deal Wizard (Normally $2K) (50 referrals to go)
Total referrals: 0 – thanks!
​
Thanks for reading!
Not finding value in these anymore? No hard feelings.
Unsubscribe from my emails.
7172 Regional St. #140, Dublin, CA 94568