Chonky Pokemon and Sonic's Faulty Frontier
Your Nintendo digest for the week ending June 05.
Web version | Unsubscribe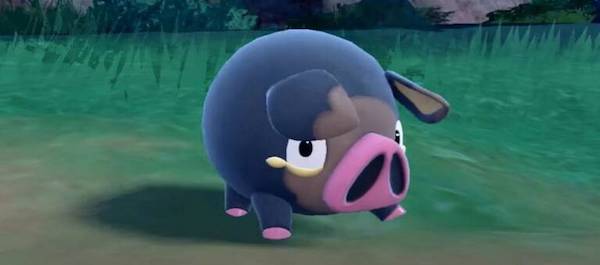 Hi, issue #285 of Switch Weekly here, with the Nintendo stuff you need to see.
So, the Mario Strikers demo landed last week, and I managed to sit down and play the tutorial, but never managed to catch one of the timed online demo slots. Gotta say, I'm not a fan of this 'appointment gaming' thing for a demo — I'm always gonna miss em. 😅 Anyway, the tutorial was fine, but I felt by missing out on trying the online I didn't get to give it a fair shot. Did you try it? Hit reply and let me know what you thought.
In other news, we got word that Junichi Masuda is moving on from his role at Pokemon developer Game Freak — as a founding member, he's proven to be a highly instrumental figure at the firm and has significantly shaped the Pokemon series over the past near thirty or so years. It's the end of an era for sure — and always a time of both trepidation and excitement as the baton is passed on to a new generation.
Next week sees just over 15 games come to Switch, including the aforementioned Mario Strikers. Full list is below for you.
Cheers ✌️
Chris
🎮 Currently Playing — Mini Motorways
🎮 Upcoming Releases

All releases are digital, Europe & U.S. unless otherwise stated.
Release data sourced in collaboration with Switch Scores.
⭐️ = Ones to Watch | 📦 = Physical release | 🎮 = Demo available
Wednesday, June 8
Thursday, June 9
Friday, June 10
---
💌 Switch Weekly remains accessible and sustainable thanks to the ongoing support of the following amazing patrons:

PC, CapnGoat, SB, FrozenTrout, JR, MindFad, Greg, Michael Fairley, Chris D, Andrew E, and others — why not join them?


Switch Weekly is sent once weekly. If you're no longer interested, you can unsubscribe.

This newsletter may contain affiliate links, which help keep the newsletter sustainable.

🌳
In an effort to offset the carbon of sending this newsletter a tree is planted for every issue sent.

Copyright © 2022 Switch Weekly - Chris Brandrick, All rights reserved.
Made in Europe.
Older messages
Nintendo Update | Mario demos his footy skills
Sunday, May 29, 2022
Your Nintendo digest for the week ending May 29. Looking good. Web version | Unsubscribe Switch Weekly Issue 284— May 29, 2022 Back of Nintendo Switch. Photo by Polina Tankilevitch. Hey, issue #284 of
Should Nintendo just give us a Switch 2?
Sunday, May 22, 2022
Your Nintendo digest for the week ending May 22. Jammies. Web version | Unsubscribe Switch Weekly Issue 283— May 22, 2022 EarthBound Hello, here's issue #283 of Switch Weekly, with your look at the
Fresh Indies and Reggie's book
Sunday, May 15, 2022
Your Nintendo digest for the week ending May 15. No silk. Web version | Unsubscribe Switch Weekly Issue 282— May 15, 2022 Reggie Fils-Aimé Hey, Chris here, back with your Nintendo round-up for the week
Sunday, May 8, 2022
Games, and words. Reflections... Unsubscribe Switch Weekly Issue 281— May 8, 2022 Nintendo Switch — Photo by Iliya Jokic on Unsplash Hey, My name's Jay, and I'm a longtime subscriber of Switch