Switch Weekly - Fresh Indies and Reggie's book
Your Nintendo digest for the week ending May 15.
Web version | Unsubscribe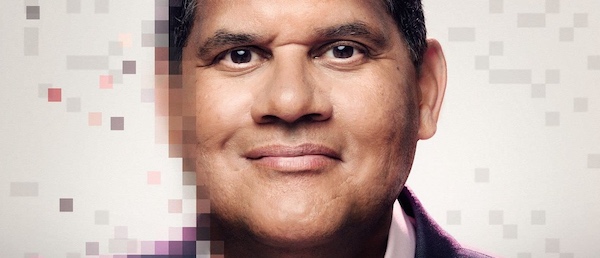 Hey, Chris here, back with your Nintendo round-up for the week — it's issue #282 of Switch Weekly. I hope you're doing well.
Up top I want to say a quick thanks to Jay over at Game + Word for sharing his thoughts on the Switch platform and what it means to him in last week's issue. I hope you enjoyed his musings.
Now, this week we saw an Indie World presentation — I've linked it in the issue below if you missed it. Some nice stuff revealed — I'm playing Mini Motorways right now.
In other news we got an updated look at Switch sales figures — with the console now surpassing 107M units. These financial releases always come with an attached Q&A session, which often prove illuminating — here's the latest if you want to dig in.
There's around 15 games coming to the Switch over the next week. The full list is below for you as ever.
Finally, I'd like to share a tribute to Nick Alfieri — the founder of indie publishers Digerati and Big Sugar (who've released the likes of Snakeybus, A Musical Story, Sam & Max: TTIV, etc). He passed away unexpectedly earlier this month. He was a long-time reader of Switch Weekly, and someone who I had only very recently had the pleasure of meeting to discuss the Switch platform and their upcoming slate of games. My thoughts are with his family and the team at Digerati/Big Sugar. ❤️
As ever, thank you so much for reading. I hope these weekly digests prove useful.
Cheers ✌️
Chris
🎮 Currently Playing — Mini Motorways, Kirby and the Forgotten Land
🎮 Upcoming Releases

All releases are digital, Europe & U.S. unless otherwise stated.
Release data sourced in collaboration with Switch Scores.
⭐️ = Ones to Watch | 📦 = Physical release | 🎮 = Demo available
Wednesday, May 18
Thursday, May 19
Friday, May 20
Sunday, May 22
---
💌 Switch Weekly remains accessible and sustainable thanks to the ongoing support of the following amazing patrons:

PC, CapnGoat, SB, FrozenTrout, JR, MindFad, Greg, Michael Fairley, Chris D, Andrew E, and others — why not join them?


Switch Weekly is sent once weekly. If you're no longer interested, you can unsubscribe.

This newsletter may contain affiliate links, which help keep the newsletter sustainable.

🌳
In an effort to offset the carbon of sending this newsletter a tree is planted for every issue sent.

Copyright © 2022 Switch Weekly - Chris Brandrick, All rights reserved.
Made in Europe.
Older messages
Sunday, May 8, 2022
Games, and words. Reflections... Unsubscribe Switch Weekly Issue 281— May 8, 2022 Nintendo Switch — Photo by Iliya Jokic on Unsplash Hey, My name's Jay, and I'm a longtime subscriber of Switch
Splatoon dated, Xeno pushed up
Sunday, April 24, 2022
Your Nintendo digest for the week ending April 25. Shifting dates... Web version | Unsubscribe Switch Weekly Issue 279— April 25, 2022 Splatoon 3 Hi, Chris here with your weekly update on all things
Breath of the Wild 2 on Switch Pro?
Sunday, April 17, 2022
Your Nintendo digest for the week ending April 18. Mario goes 4K Web version | Unsubscribe Switch Weekly Issue 278— April 18, 2022 Nintendo Switch Sports Hey, here's your weekly update on all
Sunday, April 10, 2022
Your Nintendo digest for the week ending April 11. Preload all the games... Web version | Unsubscribe Switch Weekly Issue 277— April 11, 2022 LEGO Star Wars The Skywalker Saga Hello, Chris here with