🐻 ​​Opinionated: Should Bear Markets Worry You?

Goodbye, Goldilocks, (Maybe) Hello Bear
Last week, I promised you a recap of what happened in the markets in May from Chief Investment Officer Dr. Sylvia Kwan. Well, she delivered — plus insights into what's driving all the current volatility, and her thoughts on whether bear markets (which we dipped a pinky toe into, mid-May) are something you should be concerned about.
Read the whole thing at the link below.
And most importantly? You know what I'm going to say: Keep calm and invest on.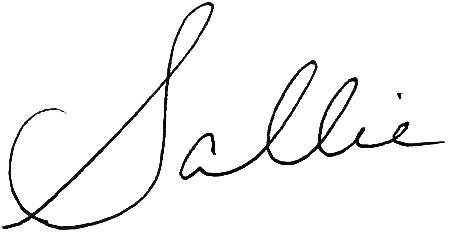 CO-FOUNDER & CEO
Current Monthly Spending Tracker
When's the last time you checked in on your spending habits? Here's a spreadsheet to help guide you through the process.
31 Ways to Practice Financial Self-Care
Because the start of summer feels like a good time to check in on how we're being kind to ourselves — including with our finances.
Ask us your questions live
Join the next Ellevest Explains: Market Volatility with Director of Investments Peter Yuen.
Highly quotable
| | |
| --- | --- |
| • | "We're moving in the right direction with economic recovery, but we've still got a long way to go." — Jasmine Tucker, the National Women's Law Center's director of research, about women's progress in the jobs market last month. |
| • | "She's really headstrong. I like that she's resilient because that's how I feel in an industry that doesn't necessarily cater to me. There's a lot of tenacity that you have to develop in order to survive." — Actress and singer Coco Jones on playing Hilary Banks on Bel-Air. |
| • | "I think I was just going into the matches [earlier this year] trying so hard to win — not for myself, but for other people. This tournament was the first tournament this year that I went in trying to win for myself." — 18-year-old Coco Gauff, who last week became the youngest American Grand Slam finalist since Serena Williams in 1999. 👏 |
| • | "So often our stories have been erased or invisible. … Us being able to bring a sense of belonging, influence and power to this community is incredibly important." — Stephanie Valencia, who, with her fellow Latina activist and co-founder Jess Morales Rocketto, just raised $80 million to launch the Latino Media Network. |
| • | "Though it's not as easy to quantify as a salary or the square footage of a home, I'm finding that this definition is more generous and generative; it's something that you alone can dictate." — Jenny Jin writing for Cup of Jo on how she's come to define success. |
Get 1 month free + a free workshop when you start investing for retirement.
*The "BRIGHT" Promotional offer is for those who 1) sign up for an Ellevest Plus or Ellevest Executive membership service and 2) make an initial deposit of $1 or more into an Ellevest retirement investment account on or before 11:59 PM ET on 6/30/2022 (the "Promotional Period"). This Promotional Offer cannot be applied to an annual or existing Ellevest membership service, and is only available to the first 750 eligible new Ellevest membership clients who redeem it before the Promotional Period ends. This Promotional Offer is not valid in conjunction and cannot be combined with any other offers or promotions. Membership clients who enroll with promo code "BRIGHT" before the end of the Promotional Period will pay no Ellevest Membership fee for the first month of their membership period, starting on the date the membership agreement is acknowledged (the "Effective Date"). After 1 month from the Effective Date, the applicable fees for the Membership service selected will be reinstated and other fees as described in Ellevest's Wrap Fee Program Brochure and the Ellevest Membership Terms and Conditions Agreement will continue to apply. Membership clients who enroll with promo code "BRIGHT" and make an initial deposit of $1 or more to a retirement investment account within the Promotional Period will receive a promo code for a free workshop valued up to $20. Ellevest's processing time for sending the $20 promo code may be up to 14 days after the account is funded. Ellevest reserves the right to refuse to award you the Promotional offer if it determines, in its sole discretion, that the promotion was claimed under wrongful or fraudulent circumstances, that your participation is against the spirit of the program, that making payment would constitute a violation of your Ellevest Membership Terms and Conditions Agreement or applicable federal or state law, or that incomplete or inaccurate information was provided. Ellevest reserves the right to end or modify any promotion at any time.

Ellevest Membership fees are as follows: Ellevest Essential is $1 per month, Ellevest Plus is $5 per month, and Ellevest Executive is $9 per month. Other fees as described in

Ellevest's Wrap Fee Program Brochure

and the

Ellevest Membership Terms and Conditions Agreement

will continue to apply. Ellevest doesn't require Members to maintain a minimum investment account balance. However, there are portfolio-specific minimums (ranging from $1 to approximately $240). You may not receive the entire recommended portfolio until your account balance meets the respective portfolio minimum. Ellevest will not rebalance a portfolio until it meets the respective account balance minimum necessary to generate the required shares. This minimum is a function of portfolio allocation and the share price of individual holdings, which will vary.

All opinions and views expressed by Ellevest are current as of the date of this writing, for informational purposes only, and do not constitute or imply an endorsement of any third party's products or services.

Information was obtained from third-party sources, which we believe to be reliable but not guaranteed for accuracy or completeness.

The information provided should not be relied upon as investment advice or recommendations, does not constitute a solicitation to buy or sell securities and should not be considered specific legal, investment or tax advice.

The information provided does not take into account the specific objectives, financial situation, or particular needs of any specific person.

Investing entails risk, including the possible loss of principal, and there is no assurance that the investment will provide positive performance over any period of time.

Banking products and services are provided by Coastal Community Bank ("Coastal"), Member FDIC, pursuant to license by Mastercard International. Your Ellevest Spend and Ellevest Save Account deposits will be insured to the regulatory limits by the FDIC through Coastal Community Bank, Member FDIC.

Funds held in your Ellevest investment accounts are not FDIC insured, not guaranteed by Coastal, and may lose value. Ellevest does not guarantee investment performance.

Older messages
This Week's Events: Markets, Budgets, & More!
Monday, June 6, 2022
Including: how to plan for an early retirement. ‌ ‌ ‌ ‌ ‌ ‌ ‌ ‌ ‌ ‌ ‌ ‌ ‌ ‌ ‌ ‌ ‌ ‌ ‌ ‌ ‌ ‌ ‌ ‌ ‌ ‌ ‌ ‌ ‌ ‌ ‌ ‌ ‌ ‌ ‌ ‌ ‌ ‌ ‌ ‌ ‌ ‌ ‌ ‌ ‌ ‌ ‌ ‌ ‌ ‌ ‌ ‌ ‌ ‌ ‌ ‌ ‌ ‌ ‌ ‌ ‌ ‌ ‌ ‌ ‌ ‌ ‌ ‌ ‌ ‌ ‌ ‌ ‌ ‌ ‌ ‌ ‌
💸 Money Cheat Sheet: Summer Lifestyle … Creep
Saturday, June 4, 2022
Including a brand-NEW live event. ‌ ‌ ‌ ‌ ‌ ‌ ‌ ‌ ‌ ‌ ‌ ‌ ‌ ‌ ‌ ‌ ‌ ‌ ‌ ‌ ‌ ‌ ‌ ‌ ‌ ‌ ‌ ‌ ‌ ‌ ‌ ‌ ‌ ‌ ‌ ‌ ‌ ‌ ‌ ‌ ‌ ‌ ‌ ‌ ‌ ‌ ‌ ‌ ‌ ‌ ‌ ‌ ‌ ‌ ‌ ‌ ‌ ‌ ‌ ‌ ‌ ‌ ‌ ‌ ‌ ‌ ‌ ‌ ‌ ‌ ‌ ‌ ‌ ‌ ‌ ‌ ‌ ‌ ‌ ‌ ‌ ‌ ‌ ‌
Opinionated: Answering Your Q's on Volatility
Wednesday, June 1, 2022
Plus, all about insurance for your furriest family members. ‌ ‌ ‌ ‌ ‌ ‌ ‌ ‌ ‌ ‌ ‌ ‌ ‌ ‌ ‌ ‌ ‌ ‌ ‌ ‌ ‌ ‌ ‌ ‌ ‌ ‌ ‌ ‌ ‌ ‌ ‌ ‌ ‌ ‌ ‌ ‌ ‌ ‌ ‌ ‌ ‌ ‌ ‌ ‌ ‌ ‌ ‌ ‌ ‌ ‌ ‌ ‌ ‌ ‌ ‌ ‌ ‌ ‌ ‌ ‌ ‌ ‌ ‌ ‌ ‌ ‌ ‌ ‌ ‌ ‌ ‌
Mark Your Calendar: This Week's Lineup
Tuesday, May 31, 2022
Plus: Sign up for a 7-day retirement planning course! ‌ ‌ ‌ ‌ ‌ ‌ ‌ ‌ ‌ ‌ ‌ ‌ ‌ ‌ ‌ ‌ ‌ ‌ ‌ ‌ ‌ ‌ ‌ ‌ ‌ ‌ ‌ ‌ ‌ ‌ ‌ ‌ ‌ ‌ ‌ ‌ ‌ ‌ ‌ ‌ ‌ ‌ ‌ ‌ ‌ ‌ ‌ ‌ ‌ ‌ ‌ ‌ ‌ ‌ ‌ ‌ ‌ ‌ ‌ ‌ ‌ ‌ ‌ ‌ ‌ ‌ ‌ ‌ ‌ ‌ ‌ ‌ ‌ ‌
🔦 Opinionated: Hope in Weird Times
Tuesday, May 24, 2022
Plus, how burnout affects your money. ‌ ‌ ‌ ‌ ‌ ‌ ‌ ‌ ‌ ‌ ‌ ‌ ‌ ‌ ‌ ‌ ‌ ‌ ‌ ‌ ‌ ‌ ‌ ‌ ‌ ‌ ‌ ‌ ‌ ‌ ‌ ‌ ‌ ‌ ‌ ‌ ‌ ‌ ‌ ‌ ‌ ‌ ‌ ‌ ‌ ‌ ‌ ‌ ‌ ‌ ‌ ‌ ‌ ‌ ‌ ‌ ‌ ‌ ‌ ‌ ‌ ‌ ‌ ‌ ‌ ‌ ‌ ‌ ‌ ‌ ‌ ‌ ‌ ‌ ‌ ‌ ‌ ‌ ‌ ‌ ‌ ‌