Opinionated: Answering Your Q's on Volatility

Sallie's Opinion
Answering your questions about market volatility
Well, the month of May was officially no fun for the markets. Chief Investment Officer Dr. Sylvia Kwan will have a full recap and analysis ready for you in a few days, but in short, the S&P 500 roller-coastered way, wayyyy down — even dipping a toe into bear market territory — before rallying back up and ending the month pretty much exactly where it started.
While there's of course no way to know what will happen next, chances seem good that things stay bumpy for a while. The CBOE Volatility Index (VIX), a measure of expected stock market volatility (and sometimes called "the market's fear gauge"), closed yesterday at 26, which is the same as its average for 2022 so far and considered to be high.
While we're always going to be team keep-calm-and-invest-on, we know that volatility can be stressful. So the Ellevest team just launched a brand-new live event called Ellevest Explains: Market Volatility to help cut through the noise and give you the info you need. Over the course of 30 minutes, Director of Investments Peter Yuen will cover what's driving volatility, talk about what you should do, and leave time for open Q&A at the end. Anyone can attend, but it's free for Ellevest members. And the first one's on Monday.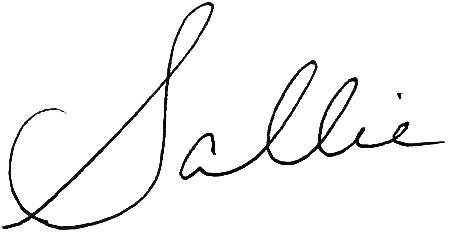 CO-FOUNDER & CEO
The ins and outs of pet insurance
Pets are like family — family who eats trash, gets stuck in small spaces, chases things that shouldn't be chased, etc. So whether you've considered it or never even heard of it, pet insurance is worth fully understanding as an option.
ICYMI on the Ellevest Magazine 💍
Are you attending 8 million weddings this year? You're not alone: The US is expecting the greatest number of weddings since 1984. But attending — let alone serving in the bridal party — can get pricey real fast. Here's how to budget for it.
See you tomorrow at 12:30 PM ET?
Learn how to use your financial power for good at our Values-Driven Personal Finance workshop.
Fuel for the fire(s)
| | |
| --- | --- |
| • | More and more people are networking their way to their next job opportunity — not in person, but on Slack. |
| • | One of the hardest parts about setting boundaries at work is the fear that you might be letting people down. But don't let that stop you; things happen, and your mental health is worth it. |
| • | After literally 329 years, the final woman convicted of witchcraft in Salem has been pardoned by the state of Massachusetts. All it took was the students in an eighth-grade civics class to get it done. |
| • | Happy Pride Month! 🌈 Pride is about liberation, not corporate rainbow-washing campaigns, but we'd be remiss if we didn't also appreciate Laverne Cox becoming the first trans Barbie last week. |
Invest in the future you want.
All opinions and views expressed by Ellevest are current as of the date of this writing, for informational purposes only, and do not constitute or imply an endorsement of any third party's products or services.

Information was obtained from third-party sources, which we believe to be reliable but not guaranteed for accuracy or completeness.

The information provided should not be relied upon as investment advice or recommendations, does not constitute a solicitation to buy or sell securities and should not be considered specific legal, investment or tax advice.

The information provided does not take into account the specific objectives, financial situation, or particular needs of any specific person.

Investing entails risk, including the possible loss of principal, and there is no assurance that the investment will provide positive performance over any period of time.

Banking products and services are provided by Coastal Community Bank ("Coastal"), Member FDIC, pursuant to license by Mastercard International. Your Ellevest Spend and Ellevest Save Account deposits will be insured to the regulatory limits by the FDIC through Coastal Community Bank, Member FDIC.

Funds held in your Ellevest investment accounts are not FDIC insured, not guaranteed by Coastal, and may lose value. Ellevest does not guarantee investment performance.

Older messages
Mark Your Calendar: This Week's Lineup
Tuesday, May 31, 2022
Plus: Sign up for a 7-day retirement planning course! ‌ ‌ ‌ ‌ ‌ ‌ ‌ ‌ ‌ ‌ ‌ ‌ ‌ ‌ ‌ ‌ ‌ ‌ ‌ ‌ ‌ ‌ ‌ ‌ ‌ ‌ ‌ ‌ ‌ ‌ ‌ ‌ ‌ ‌ ‌ ‌ ‌ ‌ ‌ ‌ ‌ ‌ ‌ ‌ ‌ ‌ ‌ ‌ ‌ ‌ ‌ ‌ ‌ ‌ ‌ ‌ ‌ ‌ ‌ ‌ ‌ ‌ ‌ ‌ ‌ ‌ ‌ ‌ ‌ ‌ ‌ ‌ ‌ ‌
🔦 Opinionated: Hope in Weird Times
Tuesday, May 24, 2022
Plus, how burnout affects your money. ‌ ‌ ‌ ‌ ‌ ‌ ‌ ‌ ‌ ‌ ‌ ‌ ‌ ‌ ‌ ‌ ‌ ‌ ‌ ‌ ‌ ‌ ‌ ‌ ‌ ‌ ‌ ‌ ‌ ‌ ‌ ‌ ‌ ‌ ‌ ‌ ‌ ‌ ‌ ‌ ‌ ‌ ‌ ‌ ‌ ‌ ‌ ‌ ‌ ‌ ‌ ‌ ‌ ‌ ‌ ‌ ‌ ‌ ‌ ‌ ‌ ‌ ‌ ‌ ‌ ‌ ‌ ‌ ‌ ‌ ‌ ‌ ‌ ‌ ‌ ‌ ‌ ‌ ‌ ‌ ‌ ‌
Take a Peek at This Week's Schedule
Monday, May 23, 2022
Including: TWO Ellevest Explains! ‌ ‌ ‌ ‌ ‌ ‌ ‌ ‌ ‌ ‌ ‌ ‌ ‌ ‌ ‌ ‌ ‌ ‌ ‌ ‌ ‌ ‌ ‌ ‌ ‌ ‌ ‌ ‌ ‌ ‌ ‌ ‌ ‌ ‌ ‌ ‌ ‌ ‌ ‌ ‌ ‌ ‌ ‌ ‌ ‌ ‌ ‌ ‌ ‌ ‌ ‌ ‌ ‌ ‌ ‌ ‌ ‌ ‌ ‌ ‌ ‌ ‌ ‌ ‌ ‌ ‌ ‌ ‌ ‌ ‌ ‌ ‌ ‌ ‌ ‌ ‌ ‌ ‌ ‌ ‌ ‌ ‌ ‌ ‌
💸 Money Cheat Sheet: New Role, Who's This?
Thursday, May 19, 2022
Including a special note from Ellevest Career Coach LaToia Burkley. ‌ ‌ ‌ ‌ ‌ ‌ ‌ ‌ ‌ ‌ ‌ ‌ ‌ ‌ ‌ ‌ ‌ ‌ ‌ ‌ ‌ ‌ ‌ ‌ ‌ ‌ ‌ ‌ ‌ ‌ ‌ ‌ ‌ ‌ ‌ ‌ ‌ ‌ ‌ ‌ ‌ ‌ ‌ ‌ ‌ ‌ ‌ ‌ ‌ ‌ ‌ ‌ ‌ ‌ ‌ ‌ ‌ ‌ ‌ ‌ ‌ ‌ ‌ ‌ ‌ ‌ ‌
💕 Opinionated: Take What You Need
Tuesday, May 17, 2022
Including our community's most-loved resources. ‌ ‌ ‌ ‌ ‌ ‌ ‌ ‌ ‌ ‌ ‌ ‌ ‌ ‌ ‌ ‌ ‌ ‌ ‌ ‌ ‌ ‌ ‌ ‌ ‌ ‌ ‌ ‌ ‌ ‌ ‌ ‌ ‌ ‌ ‌ ‌ ‌ ‌ ‌ ‌ ‌ ‌ ‌ ‌ ‌ ‌ ‌ ‌ ‌ ‌ ‌ ‌ ‌ ‌ ‌ ‌ ‌ ‌ ‌ ‌ ‌ ‌ ‌ ‌ ‌ ‌ ‌ ‌ ‌ ‌ ‌ ‌ ‌ ‌ ‌