Fintech News #367 - The Effects Of Competition
Issue #367 - The Effects Of Competition
2022-06-07
In this number of FinTech Weekly we want to consider a major topic that may affect the whole market – competition. Competition and the ever increasing number of publicly traded fintechs might make it hard for single companies to earn the kind of profits fintech is popular for. But it's not just a matter of money, it's also a matter of skills: highly skilled professionals in the tech industry are leaving tech giants to focus on fintech startups. In the meanwhile, the extraordinary mix of skills and opportunities that led to innovations like DAOs, may drive the world towards a new revolution. This and much more on FinTech Weekly, where you can discover fintech news and conferences.
Top Stories
via Business Insider
The competition in the BNPL market rises: after the announcement of Apple, which introduced its Apple Pay Later, the popular Buy Now, Pay Later firm Affirm fell 6%.
Crypto
Bitcoin Cryptos Ethereum Investments Opinions

Crypto traders and investors are aware of the decline that hit the crypto market. Despite the hard market downturn, Jamie Dimon – JP Morgan CEO – says that this is just the beginning – especially for assets like Bitcoin, Ether and Cardano.
| | |
| --- | --- |
| | Blockdaemon, a blockchain company, and StakeWise, a staking platform, launched a new staking protocol focused on institutional investors – Harbour. Users will be able to stake ETH on the platform and will receive Harbour tokens that can be used on other DeFi platforms to maximize their investments. |
| | |
| --- | --- |
| | Chris Gabriel shares his opinions about the importance of understanding the nature of memes to understand the whole economy and any kind of structure in our society. |
| | |
| --- | --- |
| | Julie Fredrickson raises a very interesting question: will DAOs drive a new innovation cycle? As the industrial revolution was the result of organized groups of people who worked towards the same economic goal, the next revolution could be led by this new form of organization with no leaders – Decentralized Autonomous Organization. |
Banking
| | |
| --- | --- |
| | Also a banking provider like Yobota joins the BNPL market: the London-based company is partnering with Tranch – a Buy Now, Pay Later startup – to provide clients with more flexible payment methods. |
Innovation
| | |
| --- | --- |
| | Apple announced its new BNPL product – Apple Pay Later: it can be used where Apple Pay is available, and will allow people to split payments into four equal payments with no interest. |
Podcasts and Videos
| | |
| --- | --- |
| | Josh Brown, CNBC contributor and financial advisor, says it clearly: there are too many fintechs that are publicly traded. The point is that maybe there won't be enough opportunities for all of them – and maybe this is the reason why many fintech stocks are falling. |
Fintech
| | |
| --- | --- |
| | The mobile money service provider, M-Pesa, and the giant Visa, partnered to expand the number of countries where users can pay by using the service managed by Safaricom. With this partnership, Visa is further entering the African markets. |
| | |
| --- | --- |
| | The pandemic changed our vision of work, and highly skilled professionals make no exception: many professionals are leaving companies like Facebook and Goldman Sachs to work for fintech startups. Higher pays, more flexible work and better opportunities are the main reasons behind this exodus. |
Have some comments or suggestions? Send us an email at
news@fintechweekly.com
Found this newsletter useful? It would mean a lot to us if you forwarded this to your colleagues and friends and encourage them to subscribe at
www.fintechweekly.com
Follow us:
Copyright © 2022 FinTech Weekly c/o Railslove GmbH, All rights reserved.
You were subscribed to this list because: We are sending you this newsletter because you opted to receive weekly fintech insights from www.fintechweekly.com

Our mailing address is:




unsubscribe from this list

update subscription preferences





Older messages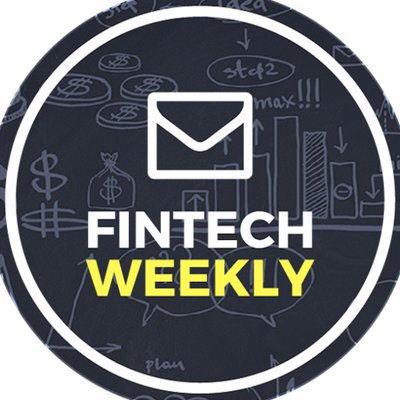 Fintech News #366 - What Goes Up, Must Come Down
Thursday, June 2, 2022
With these words Biz Carson starts her analysis of the current market and what this implies for fintech startups. See Online Issue #366 - What Goes Up, Must Come Down 2022-06-02 With these words Biz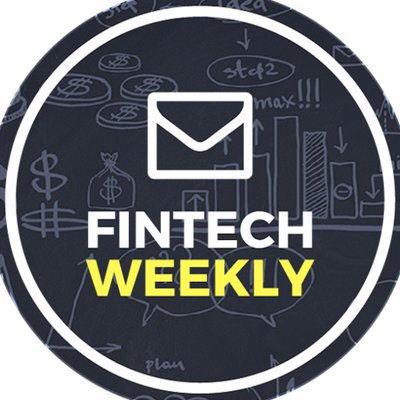 Fintech News Issue #365
Thursday, May 26, 2022
Sebastian Siemiatkowski, CEO and co-founder of the Buy Now, Pay Later firm Klarna, announced that the company plans to cut 10% of its global workforce See Online Issue #365 - What If Competition Rises?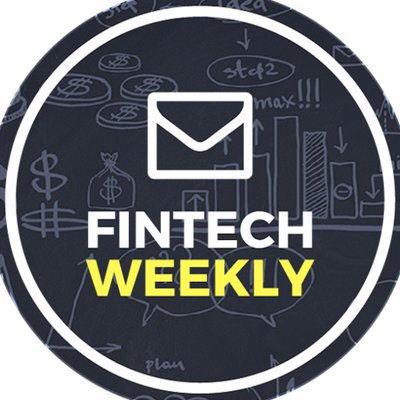 Fintech News Issue #364
Thursday, May 19, 2022
Recent events in the crypto space. Even stablecoins were affected by the recent downturn in the market See Online Issue #364 - Did Terra Luna Disrupt The Queen's Plans? 2022-05-19 This number of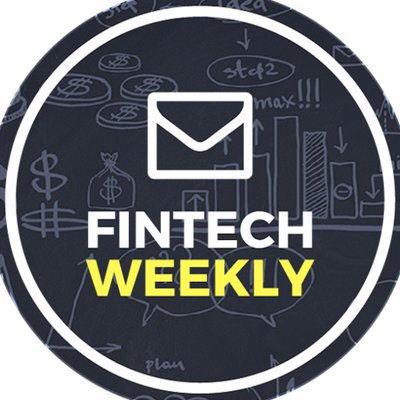 Fintech News Issue #363
Thursday, May 12, 2022
BNPL is becoming more popular, but are the new generations able to properly manage it? See Online Issue #363 - Is Debt Glamorous? 2022-05-12 This new number of FinTech Weekly starts with a question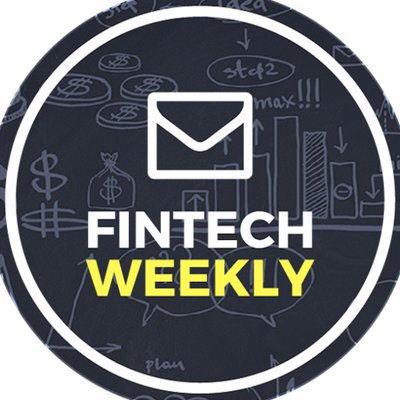 Fintech News Issue #362
Thursday, May 5, 2022
New Warnings From The Crypto Space See Online Issue #362 - New Warnings From The Crypto Space 2022-05-05 FinTech Weekly explores the fintech space and gives you the most relevant info and news. This