FinTech Weekly - Fintech News Issue #362
Issue #362 - New Warnings From The Crypto Space
2022-05-05
FinTech Weekly explores the fintech space and gives you the most relevant info and news. This week's top story makes it clear that hackers are always more creative, but fortunately financial technology news is not only about warnings. Fintech companies expand into new industries, new business models and tools are launched – like the B2B BNPL or the innovative tool realized by Vic.ai to allow companies to improve their profits. This and much more in this new number of FinTech Weekly: discover financial technology and the most important fintech conferences around the world.
Top Stories
Top Events
Future Branches
Future Branches is two days of action-packed stories, conversations and connections with the top minds in retail banking. We will explore how leading financial institutions are revamping retail banking technology, retooling front line associates, and creating the branch and retail banking experience of the future.
CXFS & NGCX Conference for CX Innovators
via WBR Global
Transforming Customer Experience - Since 2011, CX events have brought together thousands of senior level customer experience executives to discuss the latest in design, innovation, culture, and strategy.Two days of learning, networking and fun in Boston this summer!
Crypto
Banking
Innovation
Vic.ai debuts AI-powered tool to optimize costs for enterprises

Vic.ai, the fintech startup focused on providing enterprises with automate accounting and financial processes, launched a new tool for further cost optimization: Spend Intelligence, the new AI-based tool created by the company, will provide companies with insights and improve their existing financial processes.
Podcasts and Videos
Fintech
Say hello to Klarna's little brother — B2B BNPL

Klarna and similar companies have raised millions especially thanks to the new payment model – BNPL, Buy Now, Pay Later. But Klarna's partner, Billie, introduced a new BNPL model – not for single users, but for businesses.
Inclusive fintech is hard to do right, so Line has a different direction

Akshay Krishnaiah, founder of Line, points out that real inclusion could be hard, even for fintech. According to the CEO of the fintech company, this happens because many times, those who create fintech products don't really know the difficulties faced by poor people. That's why Line has a different approach.
Fintech sector's overreliance on chatbots is a mistake

As JP Morgan Chase reports, chatbots help them to save thousands of hours of work. But it's also true that when it comes to financial decisions, people can find it hard to manage their accounts without human interaction and a human advisor.
Have some comments or suggestions? Send us an email at
news@fintechweekly.com
Found this newsletter useful? It would mean a lot to us if you forwarded this to your colleagues and friends and encourage them to subscribe at
www.fintechweekly.com
Follow us:
Copyright © 2022 FinTech Weekly c/o Railslove GmbH, All rights reserved.
You were subscribed to this list because: We are sending you this newsletter because you opted to receive weekly fintech insights from www.fintechweekly.com

Our mailing address is:




unsubscribe from this list

update subscription preferences





Older messages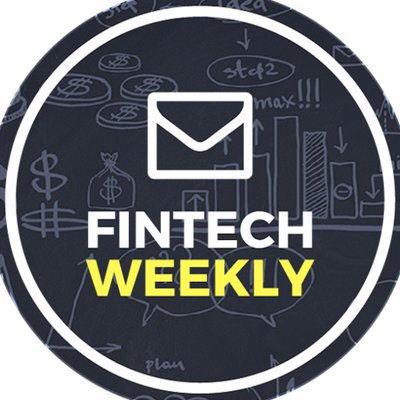 Fintech News Issue #361
Thursday, April 28, 2022
Big Success For Blockchain Tech See Online Issue #361 - Big Success For Blockchain Tech 2022-04-28 FinTech Weekly gathers the most relevant news in the fintech space. This week, the acquisition of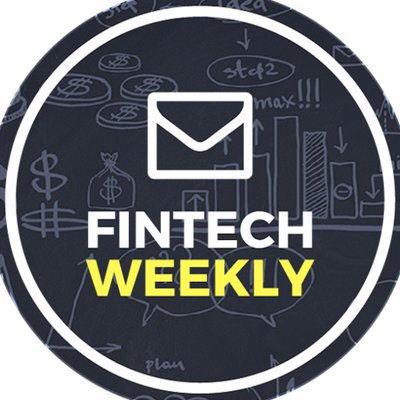 Fintech News Issue #360
Thursday, April 21, 2022
The World Needs Decentralization See Online Issue #360 - The World Needs Decentralization 2022-04-21 FinTech Weekly shares with you the most relevant developments in the fintech space. As usual,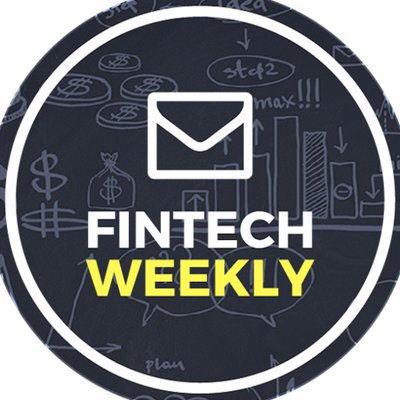 Fintech News Issue #358
Thursday, April 7, 2022
Fintech Around The World See Online Issue #358 - Fintech Around The World 2022-04-05 FinTech Weekly covers the latest news in the fintech space, and this newsletter shows how fintech is able to conquer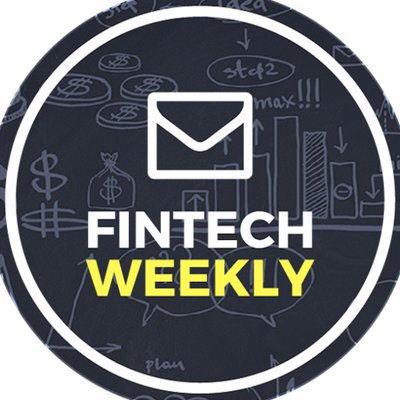 Fintech News Issue #357
Thursday, March 31, 2022
Fintechaverse and Investments See Online Issue #357 - Fintechaverse and Investments 2022-03-29 FinTech Weekly shares the most relevant fintech news of the last 7 days. From the speculation mode of the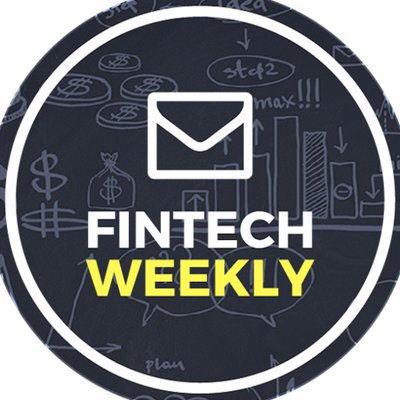 Fintech News Issue #356
Thursday, March 24, 2022
Game of Banks See Online Issue #356 - Game of Banks 2022-03-23 In this number of FinTech Weekly you will find that the competition game between neobanks and traditional banks may change in the future: