What to expect from tonight's January 6 hearings
The January 6 panel goes primetime; A pro-Russia court sentences foreign nationals to death for fighting in Ukraine.
Tonight's Sentences was written by Jariel Arvin.
Tonight's January 6 hearing: What you need to know
Robert Nickelsberg/Getty Images
The House committee investigating the January 6, 2021 attack on the US Capitol will hold the first of several public hearings, on Thursday at 8 pm ET. [Washington Post / Jacqueline Alemany]

Using previously unseen video and evidence, the panel hopes to connect then-President Donald Trump's plot to overturn the 2020 election with the violent attack at the Capitol. [Associated Press / Lisa Mascaro, Mary Clare Jalonick, and Farnoush Amiri]
Thursday's hearing will include testimony from a Capitol Hill police officer severely injured during the attack and a documentarian embedded within far-right extremist groups. The panel will also share clips of interviews with Trump aides and family. [CNN / Zachary Cohen, Jeremy Herb, Ryan Nobles, and Annie Grayer]
Later this year, the panel will issue a final report with legislative recommendations; it doesn't have the power to issue criminal charges but can refer them to the Justice Department. [NPR / Deirdre Walsh and Claudia Grisales]
Meanwhile, the FBI arrested Michigan GOP gubernatorial candidate Ryan Kelley on misdemeanor charges connected to the riots on Thursday. [Forbes / Madeline Halpert]
Foreign nationals face death penalty in eastern Ukraine
On Thursday, two British men and a Moroccan man were sentenced to death by a pro-Russia court in eastern Ukraine that is not internationally recognized. [Guardian / Andrew Roth and Emine Sinmaz]
While the court charged the men with being mercenaries, their families maintained they were serving in the Ukrainian military. [Washington Post / Karla Adam, Mary Ilyushina, and Paulina Villegas]
The British government claims the two men are prisoners of war and are protected against the death penalty under the Geneva Convention. The Moroccan government hasn't yet commented. [Axios / Jacob Knutson]
The men have one month to appeal the verdict or face death by firing squad. Another captured British man is awaiting trial. [USA Today / John Bacon]
A prosecutor has charged a Grand Rapids police officer with second-degree murder for shooting Patrick Lyoya in the back of his head during a traffic stop. [CNN / Peter Nickeas and Ray Sanchez]
By the end of the month, 10 million child doses of Covid-19 vaccines will be available for kids 5 and under, the White House announced Thursday. [The Hill / Nathaniel Weixel]
Sterling Jewelers agreed to pay $175 million to resolve a class-action sexual harassment and gender discrimination lawsuit. [ABC News / Aaron Katersky]
On Wednesday, Reps. Brian Fitzpatrick (R-PA), Anthony Gonzalez (R-OH), Chris Jacobs (R-NY), Adam Kinzinger (R-IL), and Fred Upton (R-MI), broke party ranks to vote for gun reform. [Newsweek / Darragh Roche]
| | |
| --- | --- |
| Reader contributions help keep newsletters like Sentences free for all. Support our work with a one-time gift today. | |
"When you hear and understand the wide-reaching conspiracy and the effort to try to corrupt every lever and agency of government involved in this, you know, the hair on the back of your neck should stand up."
Lost Worlds: Aliens from Earth?

Was there a technologically advanced species living on Earth long before humans? And if one had existed, how would we know? This is the first episode of our new three-part series, Lost Worlds.
This email was sent to you. Manage your email preferences or unsubscribe. If you value Vox's unique explanatory journalism, support our work with a one-time or recurring contribution.
View our Privacy Notice and our Terms of Service.
Vox Media, 1201 Connecticut Ave. NW, Floor 12, Washington, DC 20036.
Copyright © 2022. All rights reserved.
Older messages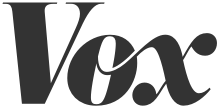 Uvalde and Buffalo families testify to Congress
Wednesday, June 8, 2022
Plus, Turkey and Russia talk Ukrainian grain exports. ‌ ‌ ‌ ‌ ‌ ‌ ‌ ‌ ‌ ‌ ‌ ‌ ‌ ‌ ‌ ‌ ‌ ‌ ‌ ‌ ‌ ‌ ‌ ‌ ‌ ‌ ‌ ‌ ‌ ‌ ‌ ‌ ‌ ‌ ‌ ‌ ‌ ‌ ‌ ‌ ‌ ‌ ‌ ‌ ‌ ‌ ‌ ‌ ‌ ‌ ‌ ‌ ‌ ‌ ‌ ‌ ‌ ‌ ‌ ‌ ‌ ‌ ‌ ‌ ‌ ‌ ‌ ‌ ‌ ‌ ‌ ‌ ‌ ‌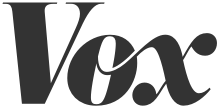 Can the Senate find a compromise on gun reform?
Tuesday, June 7, 2022
Plus, the CDC raises monkeypox alert level. ‌ ‌ ‌ ‌ ‌ ‌ ‌ ‌ ‌ ‌ ‌ ‌ ‌ ‌ ‌ ‌ ‌ ‌ ‌ ‌ ‌ ‌ ‌ ‌ ‌ ‌ ‌ ‌ ‌ ‌ ‌ ‌ ‌ ‌ ‌ ‌ ‌ ‌ ‌ ‌ ‌ ‌ ‌ ‌ ‌ ‌ ‌ ‌ ‌ ‌ ‌ ‌ ‌ ‌ ‌ ‌ ‌ ‌ ‌ ‌ ‌ ‌ ‌ ‌ ‌ ‌ ‌ ‌ ‌ ‌ ‌ ‌ ‌ ‌ ‌ ‌ ‌ ‌ ‌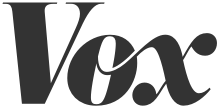 The January 6th panel goes primetime
Monday, June 6, 2022
Plus, Boris Johnson survives a vote of no confidence. The January 6th committee begins airing its findings this week; UK's prime minister survives a vote of no confidence. And new from Vox: We just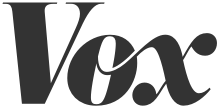 Your support helps us keep Vox free
Saturday, June 4, 2022
‌ ‌ ‌ ‌ ‌ ‌ ‌ ‌ ‌ ‌ ‌ ‌ ‌ ‌ ‌ ‌ ‌ ‌ ‌ ‌ ‌ ‌ ‌ ‌ ‌ ‌ ‌ ‌ ‌ ‌ ‌ ‌ ‌ ‌ ‌ ‌ ‌ ‌ ‌ ‌ ‌ ‌ ‌ ‌ ‌ ‌ ‌ ‌ ‌ ‌ ‌ ‌ ‌ ‌ ‌ ‌ ‌ ‌ ‌ ‌ ‌ ‌ ‌ ‌ ‌ ‌ ‌ ‌ ‌ ‌ ‌ ‌ ‌ ‌ ‌ ‌ ‌ ‌ ‌ ‌ ‌ ‌ ‌ ‌ ‌ ‌ ‌ ‌ ‌ ‌ ‌ ‌ ‌ ‌ ‌ ‌ ‌ ‌ ‌ ‌ ‌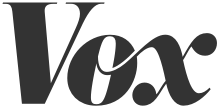 Your new crossword for Saturday Jun 04 ✏️
Saturday, June 4, 2022
Happy Saturday, crossword fans! We have six new puzzles teed up for you this week. Play the latest Vox crossword right here, and find all of our new crosswords from the previous week in one place.