Senate's Bitcoin Bill Revealed | More Binance Trouble
BITCOIN TAKING A BREATHER, BNB COMES INTO THE SEC'S SIGHTS

Still licking its wounds from the LUNA/UST collapse, bitcoin has fallen into a narrow trading pattern around $30,000. Other major altcoins have dipped lower as investors continue to pare down risk for the relative stability of bitcoin. Ether remains below $2,000, and the successful merge of Ethereum's beacon chain to the mainnet on a major testing platform —a key step to its widely anticipated switch to a much more energy efficient proof-of-stake setup later this year—did not move the price. Most major altcoins remain down on the week.

One token that could be seeing further troubles is BNB, the native token of Binance Smart Chain, a blockchain platform created by the world's largest crypto exchange Binance. Bloomberg reported Tuesday that the token was being investigated by the SEC as an unregulated securities offering—alleging that Binance broke securities law by selling BNB tokens to Americans without going through the proper listing procedures or acquiring an exemption. BNB fell more than 10% on the news and is down about 3% total on the week. Adding to Binance's difficult week, Reuters reported that Binance has been used to launder $2.35 billion worth of funds since its inception. In an email to Forbes Binance disputed the allegations.
FINTECH 50 REMAINS CRYPTO HEAVY

While we may be entering a crypto winter, that does not mean young startups are taking it easy. On the contrary, many enterprising firms are just now starting to scale up and hit their stride. To that end, a record nine cryptocurrency-focused companies made it onto this year's Forbes Fintech 50 list—an honor roll of the most innovative private companies in fintech. Collectively, these nine trailblazers have raised $6.5 billion in venture capital, with the lion's share of that coming within the past 12 months. Leading the pack is billionaire Sam Bankman-Fried's crypto exchange FTX, which raised $1.5 billion in private funding last year alone, jolting its valuation from $1.2 billion to $25 billion. Another noteworthy newcomer is the $13 billion NFT marketplace OpenSea, the largest in the world. Read the full story here.
ONE BILL TO RULE THEM ALL

After months of teasing, U.S. Senators Kirsten Gillibrand (D-NY), a member of the Senate Agriculture Committee, and Cynthia Lummis (R-WY), a member of the Senate Banking Committee, have introduced the Responsible Financial Innovation Act that would redefine the U.S. government's relationship with bitcoin and other cryptocurrencies. The first major bipartisan attempt to create a comprehensive regulatory framework for digital assets in the U.S. If it becomes law, the bill would not only define many long-confusing terms and battles over jurisdiction but formally recognize digital assets as a legitimate part of the U.S. financial system, requiring regulators to study and clarify their positions on various issues.

Specifically, the 70-page document contains provisions aimed at settling the turf disputes between the Commodity Futures Trading Commission (CFTC) and the U.S. Securities and Exchange Commission (SEC) by assigning regulatory authority over digital asset spot markets not deemed securities to the CFTC.
The True Value Of Cryptocurrencies
The geopolitical strife taking place in Ukraine has once again underlined the true value proposition of digital currencies that are censorship resistant and easily transportable. To get in-depth research, interviews, trading signals and other valuable information unavailable anywhere else subscribe to Forbes CryptoAsset & Blockchain Advisor.
THE FED GETS SUED

The same day the bill was published a major related case was revealed. Bitcoin bank Custodia sued the Federal Reserve Board of Governors and the Federal Reserve Bank of Kansas City this week, charging they have "unlawfully" delayed for 19 months acting on its application for a master account with the Federal Reserve. The bank, chartered in Wyoming under a crypto-friendly statute passed in 2019 allowing for "special purpose depository institutions,'' says the master account would reduce its costs and is "vital" to its core mission of providing a bridge between digital assets and the U.S. dollar system. According to the suit, the Federal Reserve has a legal obligation to act within a year and states on its own paperwork that it ordinarily takes just five to seven days to act on a master account application. Should Custodia win its suit or otherwise be granted a master account, it would be the first bitcoin bank to gain one. If passed, the Lummis-Gillibrand bill would force the Central Bank to see to this and similar matters.
BLOCKCHAIN 50 SPOTLIGHT

Samsung Group: Most Americans know Samsung for TVs and other electronics, but those are just one aspect of the largest ($220 billion 12-month sales) chaebol (conglomerate) in South Korea. It also makes ships, runs theme parks, sells life insurance—and, since 2020, the conglomerate's IT arm, Samsung SDS, has been using a blockchain-based loan platform to make it easier for small and midsize enterprises to request government loans. Previously, such a request required documents from three parties—the government, the credit guarantor and the bank—which would take three weeks on average to process. The platform reduces paperwork, cutting processing time to 12 days and saving about 13,000 working hours a year.
ELSEWHERE
How Crypto Giant Binance Became A Hub For Hackers, Fraudsters And Drug Traffickers [Reuters]

How 'Trustless' Is Bitcoin, Really? [The New York Times]

Tether Cedes Territory To Rival Stablecoins As Crypto Investors Diversify [The Wall Street Journal]

Michael del Castillo
Senior Editor
Forbes Digital Assets

Nina Bambysheva
Reporter
Forbes Money & Markets
Follow us on Twitter & Facebook

This email was sent to you.
If you no longer wish to receive these emails you may

unsubscribe

at any time.
Please click here to view our privacy policy.
Forbes | 499 Washington Blvd | Jersey City, NJ 07310
Older messages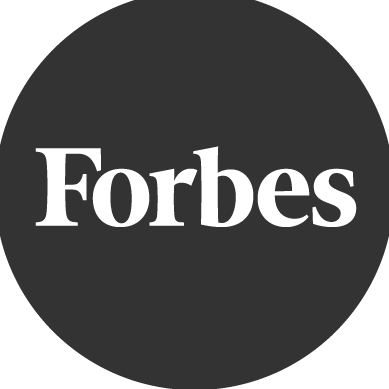 Register Today for NFTs: Beyond The Hype
Thursday, June 9, 2022
Subsciber-Only Event Series NFTs: Beyond The Hype Event Series Did you miss the Bored Ape boat? Wondering how a set of 101 NFTs featuring images of cartoon apes sold for $24.4 million last year? Recent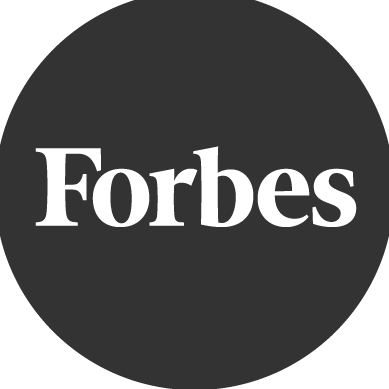 NFT Fraud & Money Laundering Case | Binance's $500 Million Web3 War Chest
Saturday, June 4, 2022
Also: Bitcoin's Accounting Treatment Is Depressing MicroStrategy's Bottom Line Also: Bitcoin's Accounting Treatment Is Depressing MicroStrategy's Bottom Line View in browser NEW MARKET,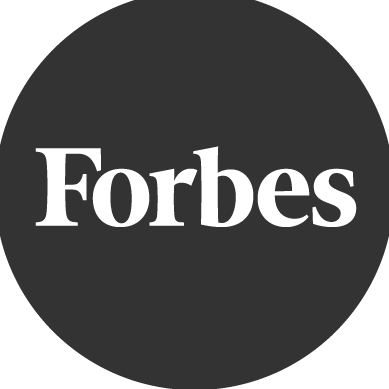 It's time we had a quick catch-up
Saturday, June 4, 2022
Here's what you may have missed on Forbes Advisor, where we provide advice and tools to help you make the best financial choices. Editorial Note: We earn a commission from partner links on Forbes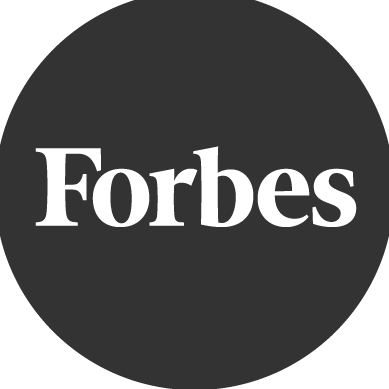 The Inflation Woes Continue
Tuesday, May 31, 2022
Consumers continue to struggle with swelling prices. Your Weekly Advisor Update Editorial Note: We earn a commission from partner links on Forbes Advisor. Commissions do not affect our editors'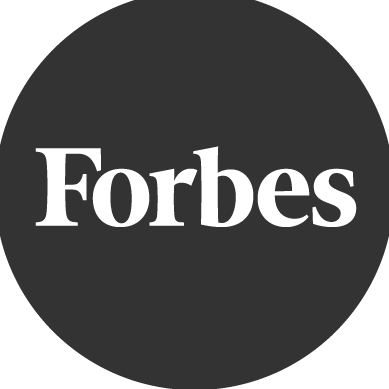 Ends at Midnight
Monday, May 30, 2022
Don't sit this one out. The time to claim your million–dollar future is now. View in browser Fellow Investor, I know crypto assets like bitcoin have been on a wild ride lately. It's worth