😒 Opinionated: 2 Articles I Hate-Read Last Week
Sallie's Opinion
The wealth equity hill is steeper than we thought
At Ellevest, we like to say that "money is power." And of course, we all know the phrase "knowledge is power."
So knowledge about money has gotta be a superpower, right? Even if that knowledge is painful? (It's a concept perhaps best captured by yet another quote, this time from Gloria Steinem: "The truth will set you free. But first it will piss you off.")
Let's talk about the two articles that pissed me off last week.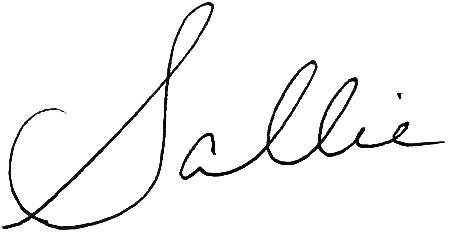 CO-FOUNDER & CEO
Yesterday the stock market went into bear market territory
Yep, again. 😩 But we're here to help you make sense of the news and manage your money through it. Join us tomorrow for our next live Ellevest Explains: Market Volatility with Director of Investments Peter Yuen.
18 LGBTQIA+ Leaders, Founders, & Fighters
Happy Pride! Here are just a few of the queer leaders and visionaries whose work toward LGBTQIA+ liberation continues to inspire us.
Need an investing refresher?
Come to our next How Investing Works live workshop. We'll cover the must-know terms and concepts.
Links to love
| | |
| --- | --- |
| • | At the Tony Awards on Sunday, Jennifer Hudson became the second Black woman, third Black person, and 17th person of all time to achieve EGOT status. 🏆 |
| • | Have you heard about Oprah's latest book club pick? It's called Nightcrawling, and the author, Leila Mottley, is only 19 years old. 😱 |
| • | Congrats to child care start-up Kinside, which integrates dependent care FSA benefits with a directory of verified child care providers, for its $12M Series A funding round led entirely by moms. 🔥 |
| • | PSA: Create & Cultivate's LA Conference on June 25 is set to deliver panels, workshops, mentorship sessions, and more for anyone thinking of starting a business. Plus, code LA2022 gets you 20% off. 💯 |
| • | Cued up next on our lists from NPR: "How to find joy in activism." ☀️ |
Get 1 month free + a free workshop when you start investing for retirement.
*The "BRIGHT" Promotional offer is for those who 1) sign up for an Ellevest Plus or Ellevest Executive membership service and 2) make an initial deposit of $1 or more into an Ellevest retirement investment account on or before 11:59 PM ET on 6/30/2022 (the "Promotional Period"). This Promotional Offer cannot be applied to an annual or existing Ellevest membership service, and is only available to the first 750 eligible new Ellevest membership clients who redeem it before the Promotional Period ends. This Promotional Offer is not valid in conjunction and cannot be combined with any other offers or promotions. Membership clients who enroll with promo code "BRIGHT" before the end of the Promotional Period will pay no Ellevest Membership fee for the first month of their membership period, starting on the date the membership agreement is acknowledged (the "Effective Date"). After 1 month from the Effective Date, the applicable fees for the Membership service selected will be reinstated and other fees as described in Ellevest's Wrap Fee Program Brochure and the Ellevest Membership Terms and Conditions Agreement will continue to apply. Membership clients who enroll with promo code "BRIGHT" and make an initial deposit of $1 or more to a retirement investment account within the Promotional Period will receive a promo code for a free workshop valued up to $20. Ellevest's processing time for sending the $20 promo code may be up to 14 days after the account is funded. Ellevest reserves the right to refuse to award you the Promotional offer if it determines, in its sole discretion, that the promotion was claimed under wrongful or fraudulent circumstances, that your participation is against the spirit of the program, that making payment would constitute a violation of your Ellevest Membership Terms and Conditions Agreement or applicable federal or state law, or that incomplete or inaccurate information was provided. Ellevest reserves the right to end or modify any promotion at any time.

Ellevest Membership fees are as follows: Ellevest Essential is $1 per month, Ellevest Plus is $5 per month, and Ellevest Executive is $9 per month. Other fees as described in

Ellevest's Wrap Fee Program Brochure

and the

Ellevest Membership Terms and Conditions Agreement

will continue to apply. Ellevest doesn't require Members to maintain a minimum investment account balance. However, there are portfolio-specific minimums (ranging from $1 to approximately $240). You may not receive the entire recommended portfolio until your account balance meets the respective portfolio minimum. Ellevest will not rebalance a portfolio until it meets the respective account balance minimum necessary to generate the required shares. This minimum is a function of portfolio allocation and the share price of individual holdings, which will vary.

All opinions and views expressed by Ellevest are current as of the date of this writing, for informational purposes only, and do not constitute or imply an endorsement of any third party's products or services.

Information was obtained from third-party sources, which we believe to be reliable but not guaranteed for accuracy or completeness.

The information provided should not be relied upon as investment advice or recommendations, does not constitute a solicitation to buy or sell securities and should not be considered specific legal, investment or tax advice.

The information provided does not take into account the specific objectives, financial situation, or particular needs of any specific person.

Investing entails risk, including the possible loss of principal, and there is no assurance that the investment will provide positive performance over any period of time.

Banking products and services are provided by Coastal Community Bank ("Coastal"), Member FDIC, pursuant to license by Mastercard International. Your Ellevest Spend and Ellevest Save Account deposits will be insured to the regulatory limits by the FDIC through Coastal Community Bank, Member FDIC.

Funds held in your Ellevest investment accounts are not FDIC insured, not guaranteed by Coastal, and may lose value. Ellevest does not guarantee investment performance.

Older messages
☀️ This Week's Event Forecast: It Looks Bright!
Monday, June 13, 2022
Including: Two new Ellevest Explains! ‌ ‌ ‌ ‌ ‌ ‌ ‌ ‌ ‌ ‌ ‌ ‌ ‌ ‌ ‌ ‌ ‌ ‌ ‌ ‌ ‌ ‌ ‌ ‌ ‌ ‌ ‌ ‌ ‌ ‌ ‌ ‌ ‌ ‌ ‌ ‌ ‌ ‌ ‌ ‌ ‌ ‌ ‌ ‌ ‌ ‌ ‌ ‌ ‌ ‌ ‌ ‌ ‌ ‌ ‌ ‌ ‌ ‌ ‌ ‌ ‌ ‌ ‌ ‌ ‌ ‌ ‌ ‌ ‌ ‌ ‌ ‌ ‌ ‌ ‌ ‌ ‌ ‌ ‌ ‌ ‌ ‌
💸 Money Cheat Sheet: Moving Szn
Thursday, June 9, 2022
Including: should you rent or should you buy? ‌ ‌ ‌ ‌ ‌ ‌ ‌ ‌ ‌ ‌ ‌ ‌ ‌ ‌ ‌ ‌ ‌ ‌ ‌ ‌ ‌ ‌ ‌ ‌ ‌ ‌ ‌ ‌ ‌ ‌ ‌ ‌ ‌ ‌ ‌ ‌ ‌ ‌ ‌ ‌ ‌ ‌ ‌ ‌ ‌ ‌ ‌ ‌ ‌ ‌ ‌ ‌ ‌ ‌ ‌ ‌ ‌ ‌ ‌ ‌ ‌ ‌ ‌ ‌ ‌ ‌ ‌ ‌ ‌ ‌ ‌ ‌ ‌ ‌ ‌ ‌ ‌ ‌
🐻 ​​Opinionated: Should Bear Markets Worry You?
Tuesday, June 7, 2022
Plus: 31 ways to practice financial self-care. ‌ ‌ ‌ ‌ ‌ ‌ ‌ ‌ ‌ ‌ ‌ ‌ ‌ ‌ ‌ ‌ ‌ ‌ ‌ ‌ ‌ ‌ ‌ ‌ ‌ ‌ ‌ ‌ ‌ ‌ ‌ ‌ ‌ ‌ ‌ ‌ ‌ ‌ ‌ ‌ ‌ ‌ ‌ ‌ ‌ ‌ ‌ ‌ ‌ ‌ ‌ ‌ ‌ ‌ ‌ ‌ ‌ ‌ ‌ ‌ ‌ ‌ ‌ ‌ ‌ ‌ ‌ ‌ ‌ ‌ ‌ ‌ ‌ ‌ ‌ ‌ ‌
This Week's Events: Markets, Budgets, & More!
Monday, June 6, 2022
Including: how to plan for an early retirement. ‌ ‌ ‌ ‌ ‌ ‌ ‌ ‌ ‌ ‌ ‌ ‌ ‌ ‌ ‌ ‌ ‌ ‌ ‌ ‌ ‌ ‌ ‌ ‌ ‌ ‌ ‌ ‌ ‌ ‌ ‌ ‌ ‌ ‌ ‌ ‌ ‌ ‌ ‌ ‌ ‌ ‌ ‌ ‌ ‌ ‌ ‌ ‌ ‌ ‌ ‌ ‌ ‌ ‌ ‌ ‌ ‌ ‌ ‌ ‌ ‌ ‌ ‌ ‌ ‌ ‌ ‌ ‌ ‌ ‌ ‌ ‌ ‌ ‌ ‌ ‌ ‌
💸 Money Cheat Sheet: Summer Lifestyle … Creep
Saturday, June 4, 2022
Including a brand-NEW live event. ‌ ‌ ‌ ‌ ‌ ‌ ‌ ‌ ‌ ‌ ‌ ‌ ‌ ‌ ‌ ‌ ‌ ‌ ‌ ‌ ‌ ‌ ‌ ‌ ‌ ‌ ‌ ‌ ‌ ‌ ‌ ‌ ‌ ‌ ‌ ‌ ‌ ‌ ‌ ‌ ‌ ‌ ‌ ‌ ‌ ‌ ‌ ‌ ‌ ‌ ‌ ‌ ‌ ‌ ‌ ‌ ‌ ‌ ‌ ‌ ‌ ‌ ‌ ‌ ‌ ‌ ‌ ‌ ‌ ‌ ‌ ‌ ‌ ‌ ‌ ‌ ‌ ‌ ‌ ‌ ‌ ‌ ‌ ‌