Age of Product - Are we connected on social media yet?
You are receiving this email because you subscribed to one of the Age of Product publications or otherwise expressed interest in receiving communication from us. If you no longer wish to receive email from Stefan or Age of Product, unsubscribe here. If you would like more information, visit www.age-of-product.com or write to Stefan personally at stefan@age-of-product.com.
Copyright ©2015 Berlin Product People GmbH. Age of Product and the Age of Product logo are trademarks of Berlin Product People GmbH. All rights reserved.
Registered at: AG Charlottenburg (HRB 160341 B)
Managing Director: Stefan Wolpers
VAT identification number: DE227895748
Email: info@berlin-product-people.com
Fax: +49 30 247816479
Key phrases
Older messages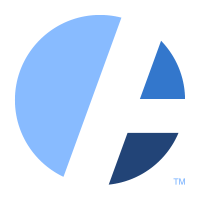 Scrum Developer Anti-Patterns—From Not Challenging the PO to Gold-Plating
Friday, June 17, 2022
A New Scrum Anti-Patterns Guide 2022 Chapter ‌ ‌ ‌ ‌ ‌ ‌ ‌ ‌ ‌ ‌ ‌ ‌ ‌ ‌ ‌ ‌ ‌ ‌ ‌ ‌ ‌ ‌ ‌ ‌ ‌ ‌ ‌ ‌ ‌ ‌ ‌ ‌ ‌ ‌ ‌ ‌ ‌ ‌ ‌ ‌ ‌ ‌ ‌ ‌ ‌ ‌ ‌ ‌ ‌ ‌ ‌ ‌ ‌ ‌ ‌ ‌ ‌ ‌ ‌ ‌ ‌ ‌ ‌ ‌ ‌ ‌ ‌ ‌ ‌ ‌ ‌ ‌ ‌ ‌ ‌ ‌ ‌ ‌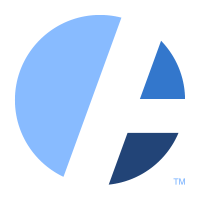 Food for Agile Thought #346: Pro Frameworks, Ensuring (Product) Excellence, Islands of Agility
Sunday, June 12, 2022
Also: Don't Be Data-Driven, The Stoic and Transformations, 6 KPI Mistakes, Team Performance Models ‌ ‌ ‌ ‌ ‌ ‌ ‌ ‌ ‌ ‌ ‌ ‌ ‌ ‌ ‌ ‌ ‌ ‌ ‌ ‌ ‌ ‌ ‌ ‌ ‌ ‌ ‌ ‌ ‌ ‌ ‌ ‌ ‌ ‌ ‌ ‌ ‌ ‌ ‌ ‌ ‌ ‌ ‌ ‌ ‌ ‌ ‌ ‌ ‌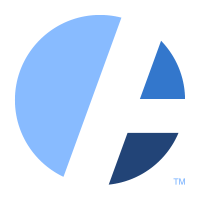 How can I improve the 'Food for Thought' newsletter?
Friday, June 10, 2022
Hi Reader, By now, you should have received one or two editions of the 'Food for Thought' newsletter. And I am so curious to learn, whether you enjoyed reading them, and how I could improve the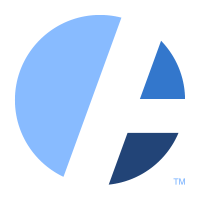 36 Scrum Stakeholder Anti-Patterns
Thursday, June 9, 2022
A New Scrum Anti-Patterns Guide 2022 Chapter ‌ ‌ ‌ ‌ ‌ ‌ ‌ ‌ ‌ ‌ ‌ ‌ ‌ ‌ ‌ ‌ ‌ ‌ ‌ ‌ ‌ ‌ ‌ ‌ ‌ ‌ ‌ ‌ ‌ ‌ ‌ ‌ ‌ ‌ ‌ ‌ ‌ ‌ ‌ ‌ ‌ ‌ ‌ ‌ ‌ ‌ ‌ ‌ ‌ ‌ ‌ ‌ ‌ ‌ ‌ ‌ ‌ ‌ ‌ ‌ ‌ ‌ ‌ ‌ ‌ ‌ ‌ ‌ ‌ ‌ ‌ ‌ ‌ ‌ ‌ ‌ ‌ ‌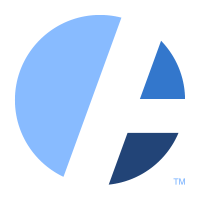 Food for Agile Thought #345: Dissonance Causes, Transformation Defined, The Age of Scrum Is Over, Efficiency is the Enemy
Sunday, June 5, 2022
Also: Better User Stories, The Dual Operating Model, Study: We Waste Our Time At Work, PM & Sales Again ‌ ‌ ‌ ‌ ‌ ‌ ‌ ‌ ‌ ‌ ‌ ‌ ‌ ‌ ‌ ‌ ‌ ‌ ‌ ‌ ‌ ‌ ‌ ‌ ‌ ‌ ‌ ‌ ‌ ‌ ‌ ‌ ‌ ‌ ‌ ‌ ‌ ‌ ‌ ‌ ‌ ‌ ‌ ‌ ‌ ‌ ‌