Vox Sentences - Essential reading this Juneteenth
Many Americans will celebrate Juneteenth this year for the first time, one year after it officially became a federal holiday, but for Black Americans, Juneteenth has been a constant for more than 100 years. It marks the day that enslaved Black people in Texas found out that they were free, two and a half years after Abraham Lincoln signed the Emancipation Proclamation.
For all of us, it's a time to reflect on what it means to celebrate the end of slavery — and what truths about Black freedom are exposed, such as whether freedom is merely delayed or will be eternally denied for Black Americans.
To explore these questions, we partnered with Capital B, a nonprofit news organization that centers Black voices, on a series of stories on the significance, history, and concept of freedom delayed. It is such an important package, and I hope you take some time to read it.
Juneteenth is on Sunday, June 19, and the official federal holiday is observed on Monday, June 20. I hope these stories spark meaningful conversation among your family and friends. If you find them thought-provoking, please share them.
| | |
| --- | --- |
| | The newest federal holiday observes the emancipation of enslaved people. Let it also be a time to consider the hypocrisies of the American experiment. |
| | |
| --- | --- |
| | From enslavement to the "Black tax," Black people have been asked to pay for freedom for far too long. |
| | |
| --- | --- |
| | Freedom, Georgia, is a utopian vision for Black life in America. |
| | |
| --- | --- |
| | Keeping the promise of "40 acres and a mule" might have transformed life for Black Americans. A movement to secure payments for descendants of enslaved people rages on. |
| | |
| --- | --- |
| | The Constitution was written to thwart Black freedom. But we can change the rules. |
| | |
| --- | --- |
| | Reform advocates say there are other ways to respond to crimes — from rehabilitation to trauma treatment. |
| | |
| --- | --- |
| | The flag's designer shares the story and inspiration for his design. |
We hope these stories serve as a moment for reflection, reckoning, and honoring of Juneteenth.
Thank you,
Swati Sharma
Editor-in-chief, Vox
Key phrases
Older messages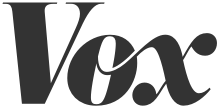 Your new crossword for Saturday Jun 18 ✏️
Saturday, June 18, 2022
Challenge yourself — and your friends — with our latest crossword. We have six new puzzles teed up for you this week. Play the latest Vox crossword right here, and find all of our new crosswords from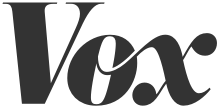 Yellowstone's floods and Montana's governor
Friday, June 17, 2022
Plus, Ukraine's path to EU membership. Unprecedented flooding in Yellowstone National Park causes a disaster in Montana; Ukraine gets a path to joining the EU. Tonight's Sentences was written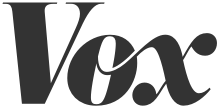 US abortions rise for the first time in decades
Friday, June 17, 2022
Plus, Saudia Arabia confiscates rainbow toys. ‌ ‌ ‌ ‌ ‌ ‌ ‌ ‌ ‌ ‌ ‌ ‌ ‌ ‌ ‌ ‌ ‌ ‌ ‌ ‌ ‌ ‌ ‌ ‌ ‌ ‌ ‌ ‌ ‌ ‌ ‌ ‌ ‌ ‌ ‌ ‌ ‌ ‌ ‌ ‌ ‌ ‌ ‌ ‌ ‌ ‌ ‌ ‌ ‌ ‌ ‌ ‌ ‌ ‌ ‌ ‌ ‌ ‌ ‌ ‌ ‌ ‌ ‌ ‌ ‌ ‌ ‌ ‌ ‌ ‌ ‌ ‌ ‌ ‌ ‌ ‌ ‌ ‌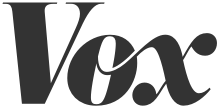 January 6 committee has some questions for Ginni Thomas
Friday, June 17, 2022
Plus, 100 million people are displaced worldwide. ‌ ‌ ‌ ‌ ‌ ‌ ‌ ‌ ‌ ‌ ‌ ‌ ‌ ‌ ‌ ‌ ‌ ‌ ‌ ‌ ‌ ‌ ‌ ‌ ‌ ‌ ‌ ‌ ‌ ‌ ‌ ‌ ‌ ‌ ‌ ‌ ‌ ‌ ‌ ‌ ‌ ‌ ‌ ‌ ‌ ‌ ‌ ‌ ‌ ‌ ‌ ‌ ‌ ‌ ‌ ‌ ‌ ‌ ‌ ‌ ‌ ‌ ‌ ‌ ‌ ‌ ‌ ‌ ‌ ‌ ‌ ‌ ‌ ‌ ‌ ‌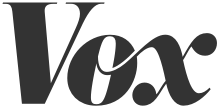 Will Tuesday's primaries be a birthday gift to Trump?
Tuesday, June 14, 2022
Plus, a court challenges the UK's Rwanda asylum seeker plan. ‌ ‌ ‌ ‌ ‌ ‌ ‌ ‌ ‌ ‌ ‌ ‌ ‌ ‌ ‌ ‌ ‌ ‌ ‌ ‌ ‌ ‌ ‌ ‌ ‌ ‌ ‌ ‌ ‌ ‌ ‌ ‌ ‌ ‌ ‌ ‌ ‌ ‌ ‌ ‌ ‌ ‌ ‌ ‌ ‌ ‌ ‌ ‌ ‌ ‌ ‌ ‌ ‌ ‌ ‌ ‌ ‌ ‌ ‌ ‌ ‌ ‌ ‌ ‌ ‌ ‌ ‌ ‌