Yellowstone's floods and Montana's governor
Unprecedented flooding in Yellowstone National Park causes a disaster in Montana; Ukraine gets a path to joining the EU.
Tonight's Sentences was written by Jariel Arvin.
Yellowstone floods reach Montana
William Campbell/Getty Images
This week, severe flooding wiped out roads, bridges, and infrastructure in Yellowstone National Park, threatening the livelihoods of nearby communities. [BBC]
On Monday, intense rainfall and rapid snowmelt caused rivers to overflow, forcing the park — which spans Wyoming, Idaho, and Montana — to close for the first time in 34 years. [Reuters / Ruffin Prevost]
As conditions worsened in Montana, Gov. Greg Gianforte's office refused to disclose his whereabouts. Gianforte returned Thursday evening from a personal trip amid criticism for his absence. [NBC News / Corky Siemaszko]
Parts of the park could remain closed for months. Local businesses that make most of their yearly income from millions of visitors during the summer are worried. [CBS News / Analisa Novak]
Most of the park's wolves, bears, and other wildlife can withstand severe flooding. However, climate change, which likely causes more frequent extreme rainfall events, is pushing animals' limits. [Vox / Benji Jones]
Thursday, President Joe Biden declared a major disaster in Montana, providing federal funding to help the state recover. [Montana Free Press / Arren Kimbel-Sannit]
How Ukraine could join the EU
Friday, a UK court approved WikiLeaks founder Julian Assange's extradition to the US over leaked documents. [BBC / Charley Adams]
Senate gun reforms negotiations stalled Thursday over the "boyfriend loophole," which currently allows certain domestic abusers access to guns. [CBS News]
Airlines canceled or delayed 4,600 flights on Friday. An Americans Airlines spokesman said most disruptions were weather-related. [USA Today / Zach Wichter]
| | |
| --- | --- |
| Reader contributions help keep Vox and newsletters like Sentences free for all. Support our work with a one-time gift today. | |
"In a moment of unprecedented disaster and economic uncertainty, Gianforte purposefully kept Montanans in the dark about where he was, and who was actually in charge."
What if we saw the gunshot wounds?

John Temple was the editor of Rocky Mountain News in April 1999, when two students committed mass murder at Columbine High School. The photos he published that day would go on to win the Pulitzer Prize and enrage Daniel Rohrbough's mom.
This email was sent to you. Manage your email preferences or unsubscribe. If you value Vox's unique explanatory journalism, support our work with a one-time or recurring contribution.
View our Privacy Notice and our Terms of Service.
Vox Media, 1201 Connecticut Ave. NW, Floor 12, Washington, DC 20036.
Copyright © 2022. All rights reserved.
Older messages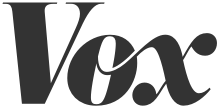 US abortions rise for the first time in decades
Friday, June 17, 2022
Plus, Saudia Arabia confiscates rainbow toys. ‌ ‌ ‌ ‌ ‌ ‌ ‌ ‌ ‌ ‌ ‌ ‌ ‌ ‌ ‌ ‌ ‌ ‌ ‌ ‌ ‌ ‌ ‌ ‌ ‌ ‌ ‌ ‌ ‌ ‌ ‌ ‌ ‌ ‌ ‌ ‌ ‌ ‌ ‌ ‌ ‌ ‌ ‌ ‌ ‌ ‌ ‌ ‌ ‌ ‌ ‌ ‌ ‌ ‌ ‌ ‌ ‌ ‌ ‌ ‌ ‌ ‌ ‌ ‌ ‌ ‌ ‌ ‌ ‌ ‌ ‌ ‌ ‌ ‌ ‌ ‌ ‌ ‌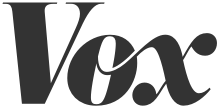 January 6 committee has some questions for Ginni Thomas
Friday, June 17, 2022
Plus, 100 million people are displaced worldwide. ‌ ‌ ‌ ‌ ‌ ‌ ‌ ‌ ‌ ‌ ‌ ‌ ‌ ‌ ‌ ‌ ‌ ‌ ‌ ‌ ‌ ‌ ‌ ‌ ‌ ‌ ‌ ‌ ‌ ‌ ‌ ‌ ‌ ‌ ‌ ‌ ‌ ‌ ‌ ‌ ‌ ‌ ‌ ‌ ‌ ‌ ‌ ‌ ‌ ‌ ‌ ‌ ‌ ‌ ‌ ‌ ‌ ‌ ‌ ‌ ‌ ‌ ‌ ‌ ‌ ‌ ‌ ‌ ‌ ‌ ‌ ‌ ‌ ‌ ‌ ‌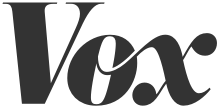 Will Tuesday's primaries be a birthday gift to Trump?
Tuesday, June 14, 2022
Plus, a court challenges the UK's Rwanda asylum seeker plan. ‌ ‌ ‌ ‌ ‌ ‌ ‌ ‌ ‌ ‌ ‌ ‌ ‌ ‌ ‌ ‌ ‌ ‌ ‌ ‌ ‌ ‌ ‌ ‌ ‌ ‌ ‌ ‌ ‌ ‌ ‌ ‌ ‌ ‌ ‌ ‌ ‌ ‌ ‌ ‌ ‌ ‌ ‌ ‌ ‌ ‌ ‌ ‌ ‌ ‌ ‌ ‌ ‌ ‌ ‌ ‌ ‌ ‌ ‌ ‌ ‌ ‌ ‌ ‌ ‌ ‌ ‌ ‌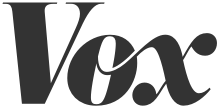 Breaking a 30-year impasse on gun reform?
Monday, June 13, 2022
Plus, truckers strike in South Korea. ‌ ‌ ‌ ‌ ‌ ‌ ‌ ‌ ‌ ‌ ‌ ‌ ‌ ‌ ‌ ‌ ‌ ‌ ‌ ‌ ‌ ‌ ‌ ‌ ‌ ‌ ‌ ‌ ‌ ‌ ‌ ‌ ‌ ‌ ‌ ‌ ‌ ‌ ‌ ‌ ‌ ‌ ‌ ‌ ‌ ‌ ‌ ‌ ‌ ‌ ‌ ‌ ‌ ‌ ‌ ‌ ‌ ‌ ‌ ‌ ‌ ‌ ‌ ‌ ‌ ‌ ‌ ‌ ‌ ‌ ‌ ‌ ‌ ‌ ‌ ‌ ‌ ‌ ‌ ‌ ‌ ‌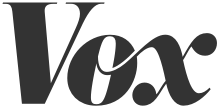 Your new crossword for Saturday Jun 11 ✏️
Saturday, June 11, 2022
Happy Saturday, crossword fans! We have six new puzzles teed up for you this week. Play the latest Vox crossword right here, and find all of our new crosswords from the previous week in one place.