Will Tuesday's primaries be a birthday gift to Trump?
Tuesday's primaries test former President Donald Trump's power; 11th-hour challenge derails UK plans to send asylum seekers to Rwanda.
Tonight's Sentences was written by Jariel Arvin.
The races to watch in Tuesday's primaries
Sean Rayford/Getty Images
Voters in South Carolina, Nevada, Texas, Maine, and North Dakota head to the polls in primary elections on Tuesday. [Wall Street Journal / Eliza Collins and Christine Mai-Duc]
The elections will shed more light on the extent of Donald Trump's power over the Republican Party, and could offer some clues about Democrats' chances of holding onto Congress in the fall. [Washington Post / John Wagner and Mariana Alfaro]

The potential defeat of two South Carolina incumbents critical of Trump's actions around January 6 could deliver the former president a birthday gift. Trump-backed Rep. Tom Rice faces state Rep. Russell Fry. And Rep. Nancy Mace is vying with Kate Arrington. [NPR / Deepa Shivaram]

In Nevada's Senate primary race, which is key to Democrats maintaining control of the Senate, former state Attorney General Adam Laxalt is seen as the GOP frontrunner. Incumbent Sen. Catherine Cortez Masto may face a tough race. [NBC News / Henry J. Gomez]
Nevada's Jim Marchant leads a group of Republicans vying for secretary of state. Marchant said he wouldn't have certified President Joe Biden's 2020 election win. [Politico / By Zach Montellaro]
In a special election for Texas's 34th District brought on by the resignation of Democratic Rep. Filemon Vela, GOP candidate Mayra Flores's main challenger is Democrat Dan Sanchez. [FiveThirtyEight / Nathaniel Rakich and Alex Samuels]
In another district that could help determine control of the House in the fall, former Rep. Bruce Poliquin faces Liz Caruso in Maine's GOP race for the 2nd District. The winner will run against Democratic Rep. Jared Golden. [CNN / Eric Bradner and Gregory Krieg]
An appeal on the UK's Rwanda asylum plan
On Monday, the S&P 500 slipped into bear market territory — losing more than 20 percent of its value as investors fret over the Federal Reserve's response to inflation. Tuesday saw a modest recovery, but a key Fed decision looms. [Washington Post / Taylor Telford]
| | |
| --- | --- |
| Reader contributions help keep newsletters like Sentences free for all. Support our work with a one-time gift today. | |
"I am trying to communicate to my colleagues in Congress that rhetoric has real consequences."
Let's untangle the Second Amendment

It wasn't until 2008 that the US Supreme Court established what a confusing sentence in the Constitution really meant for gun ownership.
This email was sent to you. Manage your email preferences or unsubscribe. If you value Vox's unique explanatory journalism, support our work with a one-time or recurring contribution.
View our Privacy Notice and our Terms of Service.
Vox Media, 1201 Connecticut Ave. NW, Floor 12, Washington, DC 20036.
Copyright © 2022. All rights reserved.
Key phrases
Older messages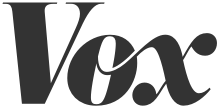 Breaking a 30-year impasse on gun reform?
Monday, June 13, 2022
Plus, truckers strike in South Korea. ‌ ‌ ‌ ‌ ‌ ‌ ‌ ‌ ‌ ‌ ‌ ‌ ‌ ‌ ‌ ‌ ‌ ‌ ‌ ‌ ‌ ‌ ‌ ‌ ‌ ‌ ‌ ‌ ‌ ‌ ‌ ‌ ‌ ‌ ‌ ‌ ‌ ‌ ‌ ‌ ‌ ‌ ‌ ‌ ‌ ‌ ‌ ‌ ‌ ‌ ‌ ‌ ‌ ‌ ‌ ‌ ‌ ‌ ‌ ‌ ‌ ‌ ‌ ‌ ‌ ‌ ‌ ‌ ‌ ‌ ‌ ‌ ‌ ‌ ‌ ‌ ‌ ‌ ‌ ‌ ‌ ‌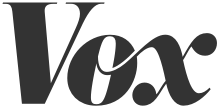 Your new crossword for Saturday Jun 11 ✏️
Saturday, June 11, 2022
Happy Saturday, crossword fans! We have six new puzzles teed up for you this week. Play the latest Vox crossword right here, and find all of our new crosswords from the previous week in one place.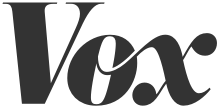 All roads lead to Trump at the January 6 hearings
Friday, June 10, 2022
Plus, international travelers won't need a Covid test to enter the US. The committee investigating the events at the US Capitol on January 6, 2021, revealed new details about the plot to overturn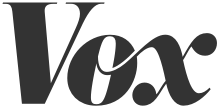 What to expect from tonight's January 6 hearings
Thursday, June 9, 2022
Plus, foreign nationals sentenced to death in eastern Ukraine. ‌ ‌ ‌ ‌ ‌ ‌ ‌ ‌ ‌ ‌ ‌ ‌ ‌ ‌ ‌ ‌ ‌ ‌ ‌ ‌ ‌ ‌ ‌ ‌ ‌ ‌ ‌ ‌ ‌ ‌ ‌ ‌ ‌ ‌ ‌ ‌ ‌ ‌ ‌ ‌ ‌ ‌ ‌ ‌ ‌ ‌ ‌ ‌ ‌ ‌ ‌ ‌ ‌ ‌ ‌ ‌ ‌ ‌ ‌ ‌ ‌ ‌ ‌ ‌ ‌ ‌ ‌ ‌ ‌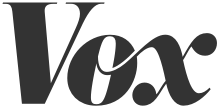 Uvalde and Buffalo families testify to Congress
Wednesday, June 8, 2022
Plus, Turkey and Russia talk Ukrainian grain exports. ‌ ‌ ‌ ‌ ‌ ‌ ‌ ‌ ‌ ‌ ‌ ‌ ‌ ‌ ‌ ‌ ‌ ‌ ‌ ‌ ‌ ‌ ‌ ‌ ‌ ‌ ‌ ‌ ‌ ‌ ‌ ‌ ‌ ‌ ‌ ‌ ‌ ‌ ‌ ‌ ‌ ‌ ‌ ‌ ‌ ‌ ‌ ‌ ‌ ‌ ‌ ‌ ‌ ‌ ‌ ‌ ‌ ‌ ‌ ‌ ‌ ‌ ‌ ‌ ‌ ‌ ‌ ‌ ‌ ‌ ‌ ‌ ‌ ‌