😵 What you can learn from three crypto casualties
Hi Reader, here's what you need to know for June 22nd in 3:11 minutes.
🤓 We know you've been having sleepless nights, hitting refresh again and again on your tablet, just waiting, waiting to share your thoughts about the state of the markets with us in our next Modern Investor Survey. And rest assured, no one's more in awe of your dedication than us. Take our survey, and maybe a shower too.
Today's big stories
Kellogg is splitting into three separate companies

Our analyst has laid out what you can learn from three major recent crypto casualties – Read Now

Europe is turning to coal to offset the cut in gas supplies from Russia
Three's A Crowd
What's Going On Here?
Food giant Kellogg announced on Tuesday that it's planning to split into three separate companies.
What Does This Mean?
Americans have been starting their days right with a frosty bowl of Corn Flakes since 1894. But given that their expectation of flavor back then was limited to mildew, rickets, and cod liver oil, the cereal was always going to fly off the shelves. Americans today, however, have a lot more choice available to them, and they've been turning to snacks and fast-food chains for breakfast instead. That's caused sales growth of Kellogg's North American cereal segment – and cereals more generally – to drop off.

Still, the food giant has kept up with the times, focusing on building out a faster-growing snack business that includes brands like Pringles, Cheez-Its, and Pop-Tarts. The segment made $11.4 billion last year, representing 80% of the company's total sales. Kellogg, then, is doubling down, with plans to spin off its North American cereal and plant-based segments – which make up the other 20% – to create three independent companies by the end of 2023.
Why Should I Care?
For markets: It's a win-win.
The move should allow each company to innovate more and grow faster, since they won't have to compete with one another for internal resources. What's more, it'll create an already-profitable plant-based play for investors – a nice change from Beyond Meat, which hasn't turned a profit in nearly three years. The prospect went down like a warm bowl of milk, with investors sending Kellogg's shares up 7% after the news.

Zooming out: Snacktion stations, everyone.
Kellogg isn't the only one capitalizing on this unsung snack boom: Mondelez International – maker of Oreos and Cadbury chocolates – announced this week that it's agreed to buy energy-bar maker Clif Bar for $2.9 billion. The move will expand Mondelez's global snack business even more, and marks the company's ninth deal since 2018.
What You Can Learn From Three Of The Biggest Crypto Casualties
By Jonathan Hobbs, Analyst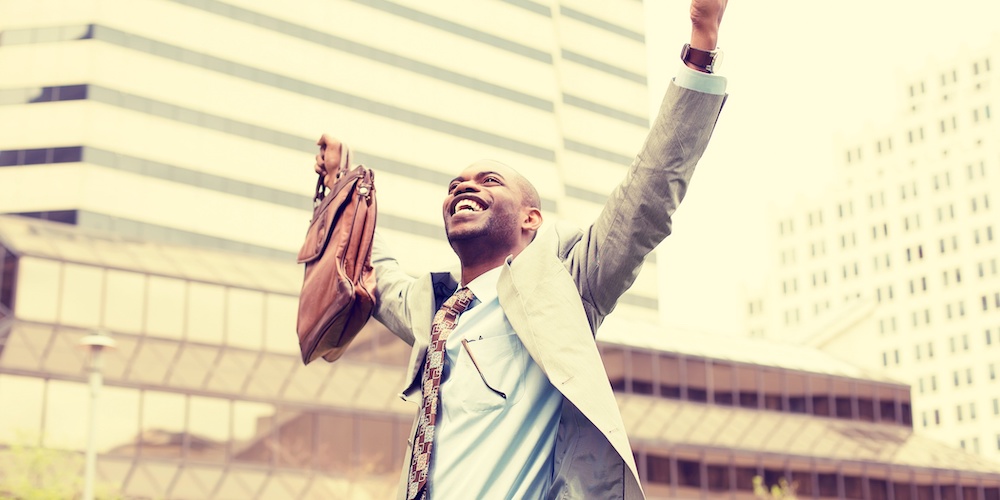 Get 60% off access to Motley Fool's stock picks
Picking stock market winners is easier said than done.
There's a knack to it, and it's one the experts at the Motley Fool have down to a fine art.
That's why the team would like to offer new members 60% off* Motley Fool Stock advisor – a dedicated resource that'll give you a heads-up about stocks that they think could really take off.
After all, The Motley Fool recommended buying Netflix and Amazon back in the day, and taking their guidance could've made you a pretty penny.
The Motley Fool's picks have more than tripled the stock market's return over the last decade, and there are plenty more yet to come.
So get in while the going's good: get 60% off* Motley Fool.
*Based on $199/year list price. Introductory promotion for new members only. Returns as of 6/13/22. Past performance is no guarantee of future results. Individual investment results may vary. All investing involves risk of loss.
The Pits
What's Going On Here?
A series of European countries announced in the last week that they're turning to coal to replace Russian natural gas.
What Does This Mean?
The EU has emergency steps in place to respond to a falling supply of gas, including energy-saving measures and prioritizing which industries get dibs. But those measures are a drop in the ocean now that Russia has slashed capacity of the Nord Stream 1 – one of the main pipelines between Russian and Europe – by nearly two-thirds, sending European gas prices up 50% since it pulled the trigger last week. Russia, for its part, says the move is down to "technical issues", but technically the issue is probably Europe's ongoing support for Ukraine.

So with officials worried that Russia could cut supplies even more going into winter, some member nations are taking action: Germany and Austria just announced they'd be firing up previously defunct coal plants, the Netherlands said it's planning to rewrite restrictive laws on its plants, and countries like Italy are expected to follow suit (tweet this).
Why Should I Care?
Zooming in: Europe asks for patience.
Europe is clearly prioritizing present demand over the future climate for now, but the region's green ambitions have been amped up by the conflict: it's aiming to invest more in renewables, as well as streamline regulations to accelerate the construction of wind farms and the like. That would kill two birds with one windmill, helping Europe both reach its climate goals and secure its energy independence.

The bigger picture: Stubborn steelmakers.
Steelmakers have no such qualms over the state of the planet, pushing ahead with the construction of coal-powered blast furnaces. But with the industry responsible for an estimated 8% of all fossil fuel emissions, it's only a matter of time before governments step in. And according to one independent energy organization, that's going to hurt: Global Energy Monitor said on Tuesday that the industry could be left with as much as $518 billion in useless assets.
"To be without some of the things you want is an indispensable part of happiness."
– Bertrand Russell (an English philosopher, logician, and social critic)
Q: "Is there a big difference in profits right now between airlines that hedge their fuel costs and those that don't?"
A: "There sure is, Josh. Non-US airlines have been far less effective at hedging their fuel prices – that is, locking in what they'll pay months ahead of time via futures contracts – than their American counterparts, while at the same time often being hit harder by the impact of rising fuel prices. That goes some way to explain why North American airlines are forecast to make a collective profit of $8.8 billion this year, while every other region is set to make a loss."
Thanks for reading Reader. If you liked today's brief, we'd love for you to share it with a friend.
Key phrases
Older messages
🍎 An IPO a day keeps the doctor away
Monday, June 20, 2022
China makes the rest of us look like schmucks | Airlines get back up again | TOGETHER WITH Hi Reader, here's what you need to know for June 21st in 3:06 minutes. 💩 You'd be forgiven for not
✉️ Open in case of recession
Sunday, June 19, 2022
India's feeling electric... finally | Tesco wants you back | TOGETHER WITH Hi Reader, here's what you need to know for June 20th in 3:11 minutes. ✅ There are tons of reasons to invest in green
🌱 BP goes green
Friday, June 17, 2022
Americans are sitting on boxes | BP's cleaning up its act | TOGETHER WITH Hi Reader, here's what you need to know for June 16th in 3:10 minutes. 🐻 Stand still, slowly start to back away, then
🤕 A recession isn't a sure thing
Friday, June 17, 2022
Fancy a green Ferrari? | Boo hoo, Boohoo | TOGETHER WITH Hi Reader, here's what you need to know for June 17th in 3:11 minutes. 😊 You know the way you smile when you get a new Finimize email? Well,
😠 Billionaire wants oil to himself
Tuesday, June 14, 2022
This billionaire wants his family business back | Oracle's head is in the clouds | TOGETHER WITH Hi Reader, here's what you need to know for June 15th in 3:13 minutes. 🥳 No more sleepless