Vox Sentences - Taxpayer money for religious schools
We have an ask
Part of explaining the news is exploring potential solutions to the big problems facing the world — and it's a core part of our mission to empower people through understanding. Will you help keep our solutions-focused coverage free for all?
The Supreme Court backs public money for religious schools; Record floods hit India, Bangladesh, and China.
Tonight's Sentences was written by Jariel Arvin.
Dismantling the separation of church and state
Andrew Harrer/Bloomberg via Getty Images
The Supreme Court on Tuesday ruled that a Maine tuition assistance program must provide students with state funding to attend religious schools. [Washington Post / Robert Barnes]
Previously, families living in parts of rural Maine that didn't have a high school could receive state funds to send their kids to a public or private school as long as the school was "nonsectarian." [New York Times / Adam Liptak]
In a 6-3 ruling along ideological lines, Chief Justice John Roberts wrote that paying tuition for private schools but excluding schools with faith-based instruction is "discrimination against religion." [NBC News / Pete Williams]
The case began in 2018, when two families sued Maine for the right to use taxpayer money to send their children to religious institutions. The schools do not hire gay staff or accept gay or trans students, and teach through a Biblical lens. [Reuters / Andrew Chung]
In a dissenting opinion, Justice Sonia Sotomayor argued that the Court's decision further erodes the separation of church and state. In 2020, the Court ruled states cannot exclude students from scholarships because they want to attend religious schools. [Politico / Josh Gerstein]
As a result of the ruling, states with similar programs may have to choose between using public money for religious schools — or not providing assistance at all. [CNN / Ariane de Vogue, Tierney Sneed, and Chandelis Duster]
Floods affect millions in India, China, and Bangladesh
This week, unusually heavy monsoon rains in India and Bangladesh caused floods, landslides, and lightning strikes, killing dozens and displacing hundreds of thousands. [NYT / Karan Deep Singh and Saif Hasnat]
Although monsoons are typical in South Asia, the record-setting rainfall, likely exacerbated by climate change, has been more intense and unpredictable than average. [Washington Post / Karina Tsui]
Indian authorities have evacuated thousands. The UN said Monday that flooded roads have cut off 4 million people in Bangladesh who still need help. [Associated Press / Al-Emrun Garjon and Aniruddha Ghosal]
Meanwhile, in southern China, the heaviest rainfall in 60 years caused flooding and landslides that have impacted 500,000 people. [CNN / Kathleen Magramo]
Kellogg's is splitting into three companies: cereal, snacks, and plant-based foods. [CNN / Jordan Valinsky]
| | |
| --- | --- |
| Reader contributions help keep newsletters like Sentences free for all. Support our work with a one-time gift today. | |
"This Court continues to dismantle the wall of separation between church and state that the Framers fought to build."
| | |
| --- | --- |
| | Oligarchs from Russia and beyond stash their cash in British banks, which play a central role in the global offshore economy. |
This email was sent to you. Manage your email preferences or unsubscribe. If you value Vox's unique explanatory journalism, support our work with a one-time or recurring contribution.
View our Privacy Notice and our Terms of Service.
Vox Media, 1201 Connecticut Ave. NW, Floor 12, Washington, DC 20036.
Copyright © 2022. All rights reserved.
Key phrases
Older messages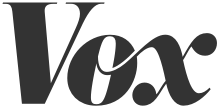 Essential reading this Juneteenth
Sunday, June 19, 2022
Many Americans will celebrate Juneteenth this year for the first time, one year after it officially became a federal holiday, but for Black Americans, Juneteenth has been a constant for more than 100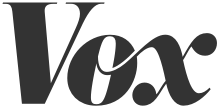 Your new crossword for Saturday Jun 18 ✏️
Saturday, June 18, 2022
Challenge yourself — and your friends — with our latest crossword. We have six new puzzles teed up for you this week. Play the latest Vox crossword right here, and find all of our new crosswords from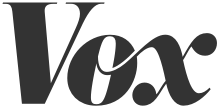 Yellowstone's floods and Montana's governor
Friday, June 17, 2022
Plus, Ukraine's path to EU membership. Unprecedented flooding in Yellowstone National Park causes a disaster in Montana; Ukraine gets a path to joining the EU. Tonight's Sentences was written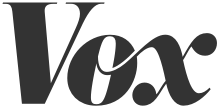 US abortions rise for the first time in decades
Friday, June 17, 2022
Plus, Saudia Arabia confiscates rainbow toys. ‌ ‌ ‌ ‌ ‌ ‌ ‌ ‌ ‌ ‌ ‌ ‌ ‌ ‌ ‌ ‌ ‌ ‌ ‌ ‌ ‌ ‌ ‌ ‌ ‌ ‌ ‌ ‌ ‌ ‌ ‌ ‌ ‌ ‌ ‌ ‌ ‌ ‌ ‌ ‌ ‌ ‌ ‌ ‌ ‌ ‌ ‌ ‌ ‌ ‌ ‌ ‌ ‌ ‌ ‌ ‌ ‌ ‌ ‌ ‌ ‌ ‌ ‌ ‌ ‌ ‌ ‌ ‌ ‌ ‌ ‌ ‌ ‌ ‌ ‌ ‌ ‌ ‌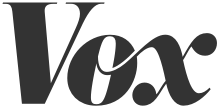 January 6 committee has some questions for Ginni Thomas
Friday, June 17, 2022
Plus, 100 million people are displaced worldwide. ‌ ‌ ‌ ‌ ‌ ‌ ‌ ‌ ‌ ‌ ‌ ‌ ‌ ‌ ‌ ‌ ‌ ‌ ‌ ‌ ‌ ‌ ‌ ‌ ‌ ‌ ‌ ‌ ‌ ‌ ‌ ‌ ‌ ‌ ‌ ‌ ‌ ‌ ‌ ‌ ‌ ‌ ‌ ‌ ‌ ‌ ‌ ‌ ‌ ‌ ‌ ‌ ‌ ‌ ‌ ‌ ‌ ‌ ‌ ‌ ‌ ‌ ‌ ‌ ‌ ‌ ‌ ‌ ‌ ‌ ‌ ‌ ‌ ‌ ‌ ‌