🤔 Opinionated: What Just Happened to Crypto?

What's been happening with cryptocurrency?
You may or may not have noticed, but the stock market isn't the only part of the financial world that's been in the news over the last few months.
June was Bitcoin's worst month ever — by mid-month, it had plunged 70% from its high the previous November. Crypto lending platform Celsius filed for bankruptcy. And so on.
What happened? It can all be a bit dizzying, especially if you're only paying casual attention to the headlines. So this week, I brought in one of the people at Ellevest who knows best — Director of Investments Peter Yuen — to break it all down for us.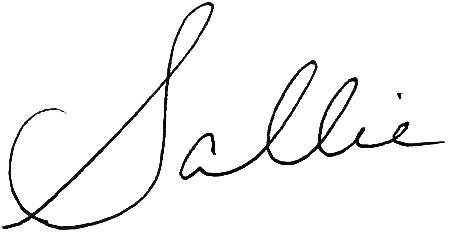 CO-FOUNDER & CEO
ICYMI: What Elle Raisers splurge on
Because despite what society likes to tell us, treating yourself isn't bad. Here's to spending your money on the things that matter to you.
Allow us introduce you to the tiny 🎤
We posed our favorite question to a group of stellar women investors at a recent Ellevest event — and you gotta hear what they said.
See you this Thursday?
Our coaches are hosting our biggest workshop, How to Practice Financial Wellness, at 7 PM ET.
This week's links to love
Next on your to-do list: Start investing with Ellevest.
All opinions and views expressed by Ellevest are current as of the date of this writing, for informational purposes only, and do not constitute or imply an endorsement of any third party's products or services.

Information was obtained from third-party sources, which we believe to be reliable but not guaranteed for accuracy or completeness.

The information provided should not be relied upon as investment advice or recommendations, does not constitute a solicitation to buy or sell securities and should not be considered specific legal, investment or tax advice.

The information provided does not take into account the specific objectives, financial situation, or particular needs of any specific person.

Investing entails risk, including the possible loss of principal, and there is no assurance that the investment will provide positive performance over any period of time.

Banking products and services are provided by Coastal Community Bank ("Coastal"), Member FDIC, pursuant to license by Mastercard International. Your Ellevest Spend and Ellevest Save Account deposits will be insured to the regulatory limits by the FDIC through Coastal Community Bank, Member FDIC.

Funds held in your Ellevest investment accounts are not FDIC insured, not guaranteed by Coastal, and may lose value. Ellevest does not guarantee investment performance.

Key phrases
Older messages
Clear Your Calendar For This Week's Events
Monday, July 25, 2022
Including: Building First-Gen Wealth. ‌ ‌ ‌ ‌ ‌ ‌ ‌ ‌ ‌ ‌ ‌ ‌ ‌ ‌ ‌ ‌ ‌ ‌ ‌ ‌ ‌ ‌ ‌ ‌ ‌ ‌ ‌ ‌ ‌ ‌ ‌ ‌ ‌ ‌ ‌ ‌ ‌ ‌ ‌ ‌ ‌ ‌ ‌ ‌ ‌ ‌ ‌ ‌ ‌ ‌ ‌ ‌ ‌ ‌ ‌ ‌ ‌ ‌ ‌ ‌ ‌ ‌ ‌ ‌ ‌ ‌ ‌ ‌ ‌ ‌ ‌ ‌ ‌ ‌ ‌ ‌ ‌ ‌ ‌ ‌ ‌ ‌
💸 Money Cheat Sheet: Your Top 16 Investing Q's
Thursday, July 21, 2022
Answers to help you navigate our current (volatile-market) reality. ‌ ‌ ‌ ‌ ‌ ‌ ‌ ‌ ‌ ‌ ‌ ‌ ‌ ‌ ‌ ‌ ‌ ‌ ‌ ‌ ‌ ‌ ‌ ‌ ‌ ‌ ‌ ‌ ‌ ‌ ‌ ‌ ‌ ‌ ‌ ‌ ‌ ‌ ‌ ‌ ‌ ‌ ‌ ‌ ‌ ‌ ‌ ‌ ‌ ‌ ‌ ‌ ‌ ‌ ‌ ‌ ‌ ‌ ‌ ‌ ‌ ‌ ‌ ‌ ‌ ‌ ‌
🤑 Opinionated: Your Best Guilt-Free Splurges
Tuesday, July 19, 2022
Even (or maybe especially) in this economy. ‌ ‌ ‌ ‌ ‌ ‌ ‌ ‌ ‌ ‌ ‌ ‌ ‌ ‌ ‌ ‌ ‌ ‌ ‌ ‌ ‌ ‌ ‌ ‌ ‌ ‌ ‌ ‌ ‌ ‌ ‌ ‌ ‌ ‌ ‌ ‌ ‌ ‌ ‌ ‌ ‌ ‌ ‌ ‌ ‌ ‌ ‌ ‌ ‌ ‌ ‌ ‌ ‌ ‌ ‌ ‌ ‌ ‌ ‌ ‌ ‌ ‌ ‌ ‌ ‌ ‌ ‌ ‌ ‌ ‌ ‌ ‌ ‌ ‌ ‌ ‌ ‌ ‌ ‌
Add This Week's Events to Your Summer Plans
Monday, July 18, 2022
Including how to build first-generation wealth! ‌ ‌ ‌ ‌ ‌ ‌ ‌ ‌ ‌ ‌ ‌ ‌ ‌ ‌ ‌ ‌ ‌ ‌ ‌ ‌ ‌ ‌ ‌ ‌ ‌ ‌ ‌ ‌ ‌ ‌ ‌ ‌ ‌ ‌ ‌ ‌ ‌ ‌ ‌ ‌ ‌ ‌ ‌ ‌ ‌ ‌ ‌ ‌ ‌ ‌ ‌ ‌ ‌ ‌ ‌ ‌ ‌ ‌ ‌ ‌ ‌ ‌ ‌ ‌ ‌ ‌ ‌ ‌ ‌ ‌ ‌ ‌ ‌ ‌ ‌ ‌ ‌
💸 Money Cheat Sheet: How Much Should You Keep in Cash?
Thursday, July 14, 2022
Plus, let's talk about the most recent inflation report. ‌ ‌ ‌ ‌ ‌ ‌ ‌ ‌ ‌ ‌ ‌ ‌ ‌ ‌ ‌ ‌ ‌ ‌ ‌ ‌ ‌ ‌ ‌ ‌ ‌ ‌ ‌ ‌ ‌ ‌ ‌ ‌ ‌ ‌ ‌ ‌ ‌ ‌ ‌ ‌ ‌ ‌ ‌ ‌ ‌ ‌ ‌ ‌ ‌ ‌ ‌ ‌ ‌ ‌ ‌ ‌ ‌ ‌ ‌ ‌ ‌ ‌ ‌ ‌ ‌ ‌ ‌ ‌ ‌ ‌