Inverse - 🪳 Cyborg cockroaches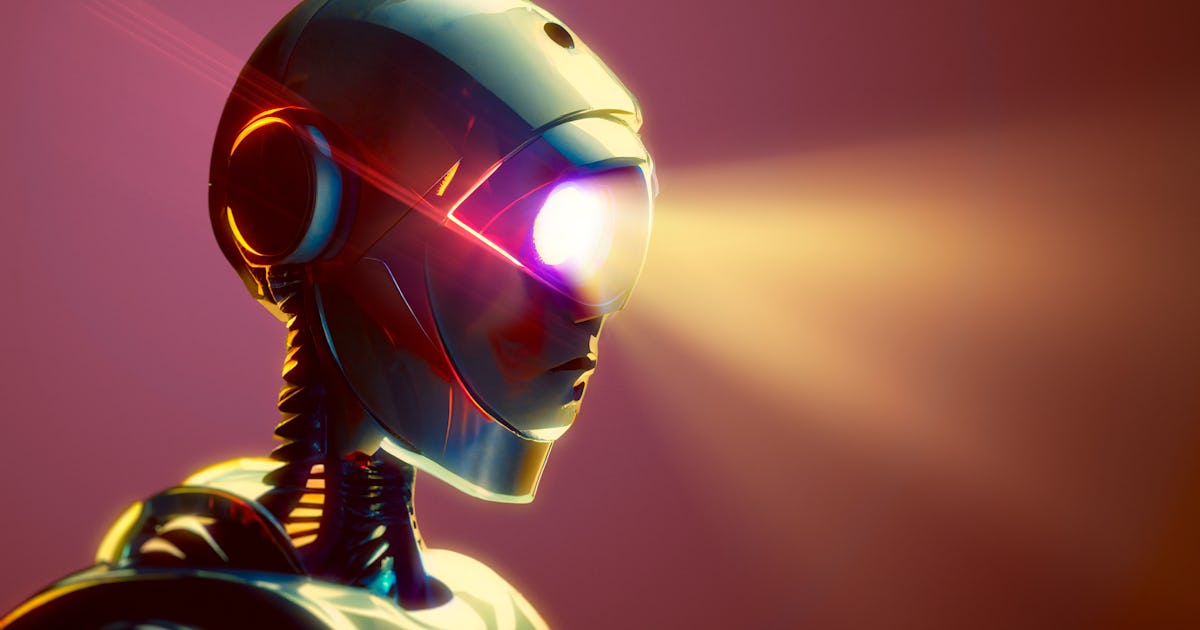 Most of us may want to avoid pesky bugs at all cost — but they could one day pull you out of a crumbling building.

Scientists from Japan's RIKEN Cluster for Pioneering Research have developed a cyborg cockroach that could assist rescue missions by crawling into hard-to-reach spots. It wears a solar-powered "backpack," so the technology is sustainable, to boot.

High-tech insects could also eavesdrop on your conversations, or at least that's the goal of a similar project being developed by DARPA. Keep reading to learn more about these bionic bugs.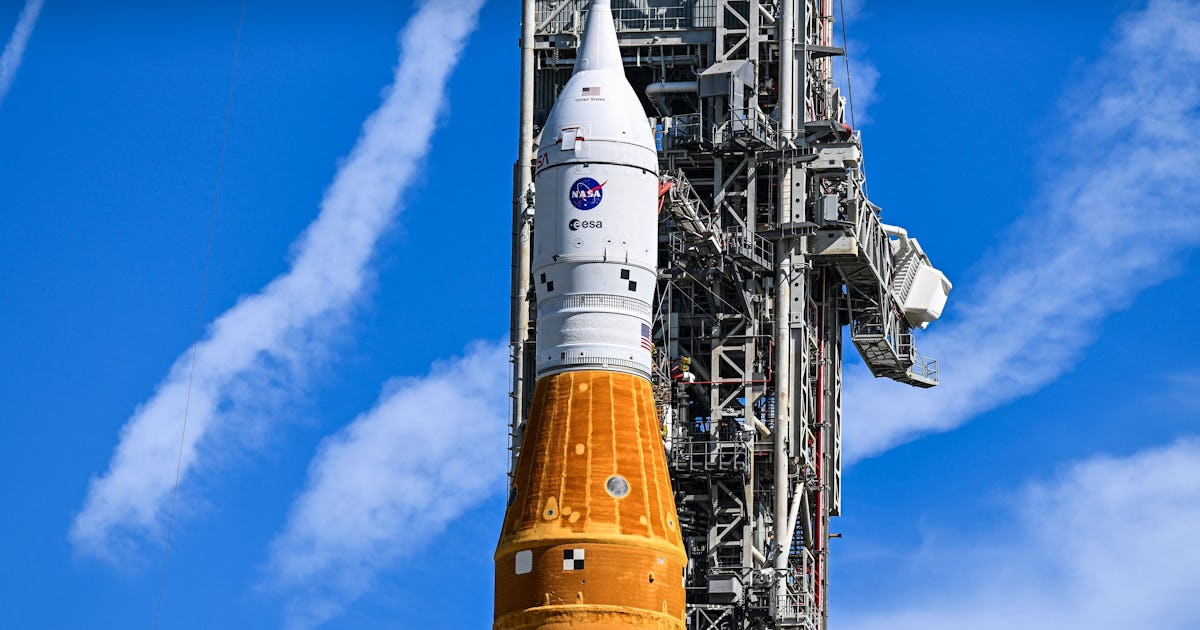 Artemis I has a new launch date
NASA announced Artemis I's next launch attempts. But the space agency must juggle a few things first.

Thousands of people tackled traffic ahead of Labor Day weekend to reach the Space Coast in hopes of witnessing the first heavy-lift Moonshot since the Apollo era. But NASA called off each one, citing a propellant leak, among other issues. The space sector is abuzz with what could happen next. Not just for Artemis I, but for the future of NASA rocketry.

For now, teams work at the launchpad to mitigate the chances of yet another scrubbed launch. The setbacks during both attempts — Monday, August 29, and Saturday, September 3 — came after five months of launch delays, and multiple unfinished wet dress rehearsals. NASA remains optimistic. These are the next important dates.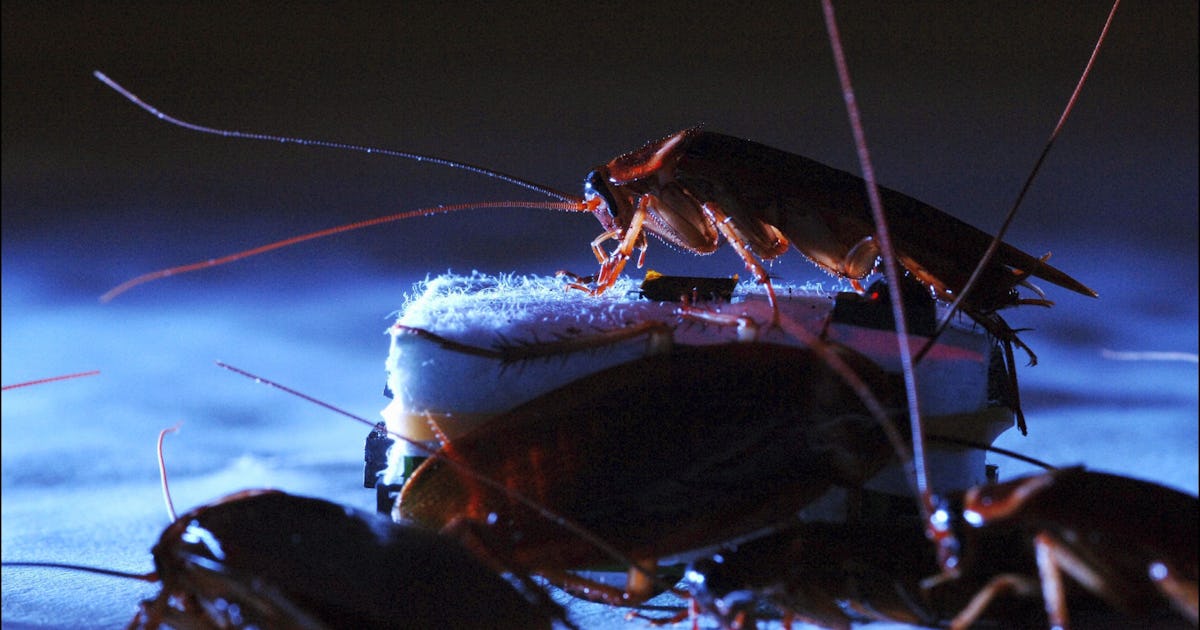 These cyborg cockroaches could save your life
Cyborg bugs, enhanced with wires in their brains and electrodes fused to their exoskeletons, sound like something ripped from the pages of a pulpy sci-fi novel. But scientists have been trying to create these robotic insects for over 70 years, given their potential to spot victims during rescue missions — and even to spy on us.

Now, these tiny soldiers just became a lot more energy efficient. An international team of engineers has created a thin, flexible solar-powered device that turns cockroaches into cyborgs. Their work was recently published in the journal npj Flexible Electronics.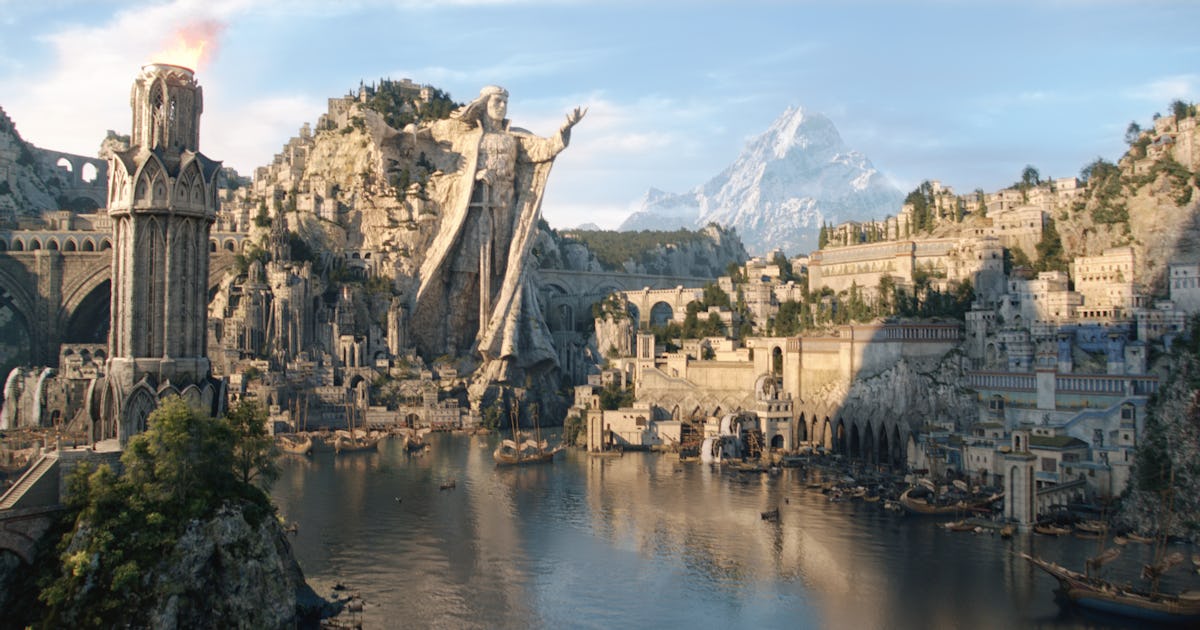 Rings of Power's most important location, explained
For J.R.R. Tolkien fans, one of the most exciting elements of The Rings of Power was its promise to finally bring the island kingdom of Númenor to life. But the Amazon series' first two episodes chose not to journey to Númenor, which came as a surprise to fans, especially considering Númenor's importance to both the show's story and the entirety of the Second Age of Middle-earth.

Episode 3 of The Rings of Power, however, gives Tolkien fans the introduction to Númenor they've been waiting for. But while Númenor is stunningly well-realized, the episode doesn't delve too deeply into the kingdom's history.

Here's what you should know about Númenor, including its history and the role it's set to play in The Rings of Power.
Not even the Museum of Modern Art can fix gaming's preservation crisis
"I've been getting my ass kicked on a daily basis." 

Paul Galloway is the collection specialist for architecture and design at the Museum of Modern Art, and he's been struggling a bit with Elden Ring, the sensational open-world action adventure from developer FromSoftware that's a shoo-in for 2022's game of the year.

Alongside him sits Paola Antonelli, the senior curator of architecture and design and director of R&D at MoMA. She confesses she stays away from games "as if they were Satan." Why? "If not, I'm going to be sucked in," she says. We are seated across from each other on a black leather bench inside "Never Alone: Video Games and Other Interactive Design," an exhibition free to the public opening on September 10.

The collection MoMA has gone to great lengths to acquire is filled with important pieces of game design and history. Each individual game is worthy of inclusion in such an esteemed institution, yet the exhibition's ambitious commentary on game preservation bespeaks bigger problems in the gaming industry at large. It feels like there's an ongoing battle between video games and the more traditional art world at play here, but the gaming industry's crisis of ownership and publishers' obsession with licensing emerges as a serious roadblock.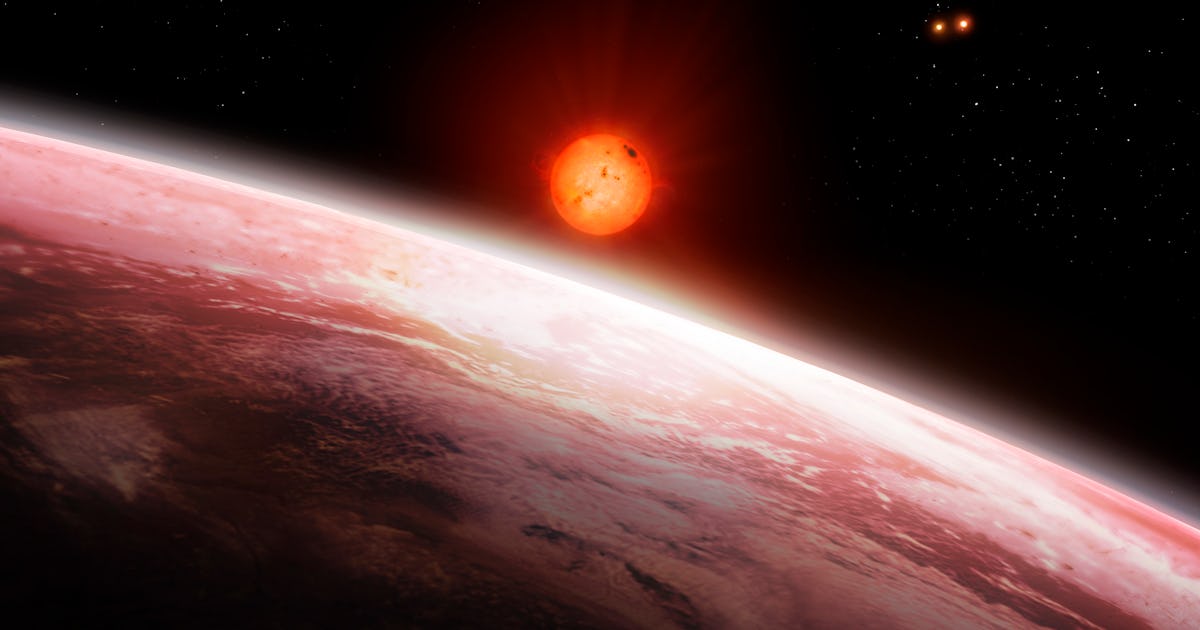 Newly-discovered super-Earth may be our best chance of finding aliens
Astronomers just found a super-Earth in the habitable zone of a nearby star — and if it's home to alien life, we have a very reasonable chance of finding it.

An exoplanet survey recently discovered two exoplanets, each slightly larger than Earth, orbiting a red dwarf star about 100 light years away — and one of them is in the star's habitable zone, where conditions might be right for alien life.

Its discoverers are hoping to take a closer look with the James Webb Space Telescope next year.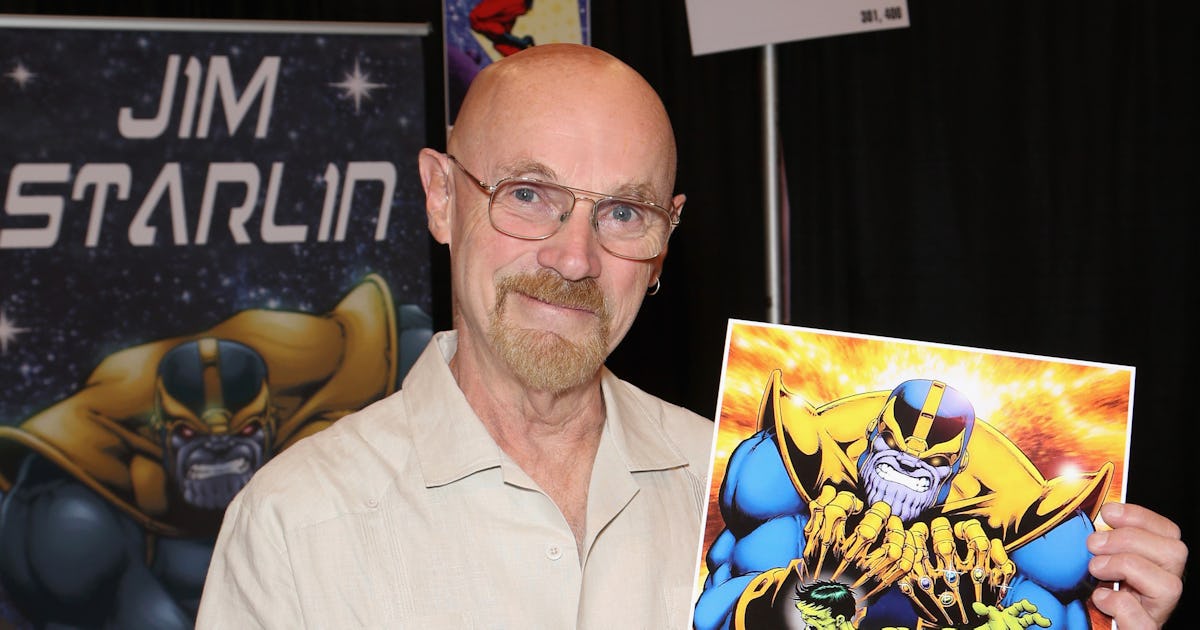 Thanos creator Jim Starlin talks the future of the MCU
Back at San Diego Comic-Con, I had a chance to catch up with one of the most interesting comic book creators around: Jim Starlin. 

The man who invented Thanos and even got a cameo in Avengers: Endgame still has plenty to say about the state of the Marvel Cinematic Universe, particularly now that his creations Eros and Pip are officially part of the MCU.

With Marvel dominating the internet yet again after Saturday's D23 panel, I thought it was finally time to unleash this interview on the world. Read on for Jim Starlin's thoughts on other characters he created like Shang-Chi and Thanos, along with Adam Warlock (who he changed dramatically), his current non-Marvel project Dreadstar, and more.
You're receiving this email because you signed up to receive communications from BDG Media. If you believe this has been sent to you in error, please safely

unsubscribe

.



315 Park Ave. South, New York, NY 10010



Copyright 2022 BDG Media, Inc. All rights reserved.

View in browser

Older messages
Sunday, September 11, 2022
Have a stretch, get a glass of water, and settle in. Let's begin. ‌ ‌ ‌ ‌ ‌ ‌ ‌ ‌ ‌ ‌ ‌ ‌ ‌ ‌ ‌ ‌ ‌ ‌ ‌ ‌ ‌ ‌ ‌ ‌ ‌ ‌ ‌ ‌ ‌ ‌ ‌ ‌ ‌ ‌ ‌ ‌ ‌ ‌ ‌ ‌ ‌ ‌ ‌ ‌ ‌ ‌ ‌ ‌ ‌ ‌ ‌ ‌ ‌ ‌ ‌ ‌ ‌ ‌ ‌ ‌ ‌ ‌ ‌ ‌ ‌ ‌
⚔️ 'Rings of Power' introduces legendary heroes
Friday, September 9, 2022
Plus: This 31000-year-old fossil may reveal the world's oldest amputation. ‌ ‌ ‌ ‌ ‌ ‌ ‌ ‌ ‌ ‌ ‌ ‌ ‌ ‌ ‌ ‌ ‌ ‌ ‌ ‌ ‌ ‌ ‌ ‌ ‌ ‌ ‌ ‌ ‌ ‌ ‌ ‌ ‌ ‌ ‌ ‌ ‌ ‌ ‌ ‌ ‌ ‌ ‌ ‌ ‌ ‌ ‌ ‌ ‌ ‌ ‌ ‌ ‌ ‌ ‌ ‌ ‌ ‌ ‌ ‌ ‌
Thursday, September 8, 2022
Plus: 'Cyberpunk: Edgerunners' is violent, riveting, and potentially brilliant. ‌ ‌ ‌ ‌ ‌ ‌ ‌ ‌ ‌ ‌ ‌ ‌ ‌ ‌ ‌ ‌ ‌ ‌ ‌ ‌ ‌ ‌ ‌ ‌ ‌ ‌ ‌ ‌ ‌ ‌ ‌ ‌ ‌ ‌ ‌ ‌ ‌ ‌ ‌ ‌ ‌ ‌ ‌ ‌ ‌ ‌ ‌ ‌ ‌ ‌ ‌ ‌ ‌ ‌ ‌ ‌ ‌
Wednesday, September 7, 2022
Plus: A new Webb image is an early Halloween treat. ‌ ‌ ‌ ‌ ‌ ‌ ‌ ‌ ‌ ‌ ‌ ‌ ‌ ‌ ‌ ‌ ‌ ‌ ‌ ‌ ‌ ‌ ‌ ‌ ‌ ‌ ‌ ‌ ‌ ‌ ‌ ‌ ‌ ‌ ‌ ‌ ‌ ‌ ‌ ‌ ‌ ‌ ‌ ‌ ‌ ‌ ‌ ‌ ‌ ‌ ‌ ‌ ‌ ‌ ‌ ‌ ‌ ‌ ‌ ‌ ‌ ‌ ‌ ‌ ‌ ‌ ‌ ‌ ‌ ‌ ‌ ‌ ‌ ‌ ‌
🚀 NASA scrubs SLS launch again
Tuesday, September 6, 2022
Plus: Pakistan is undergoing extreme flooding. ‌ ‌ ‌ ‌ ‌ ‌ ‌ ‌ ‌ ‌ ‌ ‌ ‌ ‌ ‌ ‌ ‌ ‌ ‌ ‌ ‌ ‌ ‌ ‌ ‌ ‌ ‌ ‌ ‌ ‌ ‌ ‌ ‌ ‌ ‌ ‌ ‌ ‌ ‌ ‌ ‌ ‌ ‌ ‌ ‌ ‌ ‌ ‌ ‌ ‌ ‌ ‌ ‌ ‌ ‌ ‌ ‌ ‌ ‌ ‌ ‌ ‌ ‌ ‌ ‌ ‌ ‌ ‌ ‌ ‌ ‌ ‌ ‌ ‌ ‌ ‌ ‌