Inverse - ☣️ Can science prevent a pandemic?
As Covid-19 continues to remain a fixture in society, one question everyone may be asking is: Will there be another pandemic? The answer, according to scientists, is almost certainly yes. But perhaps a better question is: Can we spot the notorious microbe before it overtakes society?

Answering this question is tough. There are countless viruses out there so identifying them all is an intense undertaking. And its even harder still to understand which ones actually pose a danger to humans. Some seemingly deadly viruses haven't, for whatever reason, left their environmental niches, or if they have, they haven't posed a danger to humans as scientists thought they would. So what makes a virus pandemic worthy? And is it just the virus itself or the circumstances through which it spreads? Read this week's feature on how immunologists, virologists, and public health experts around the world are racing to understand what creates a pandemic — and can we actually stop one in its tracks?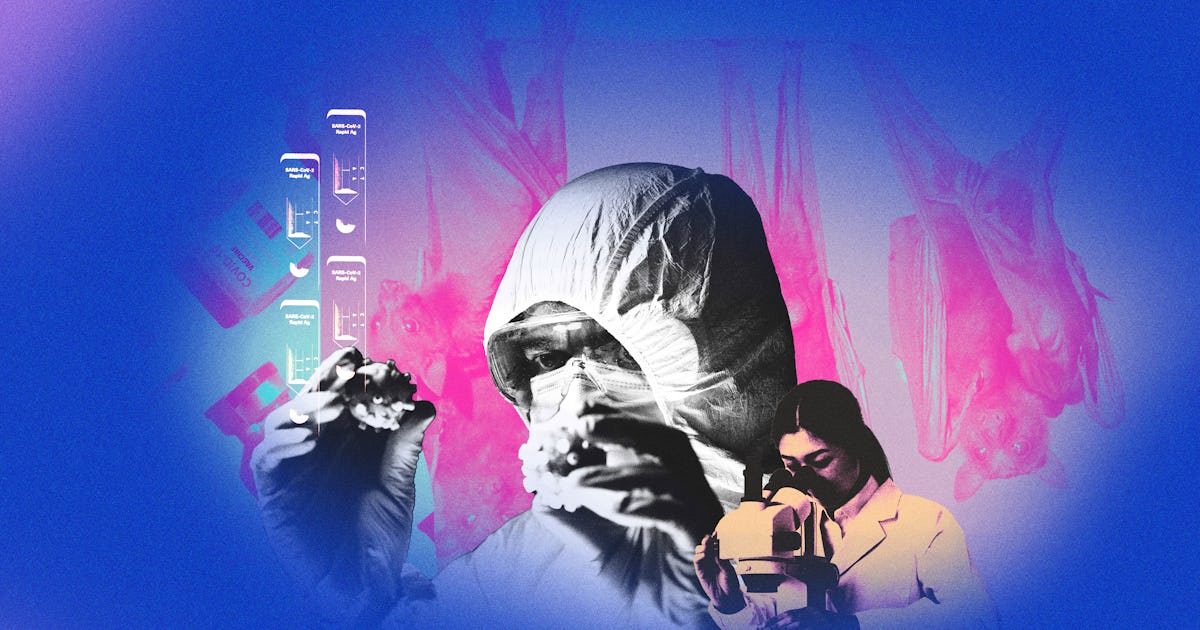 Can science prevent a pandemic?
For contagious disease scientists, 2022 started off with a bang — and it wasn't just the fresh wave of Omicron infections. It was a preliminary study on another coronavirus found in bats, called NeoCoV. This virus is related to the lethal but rare Middle East Respiratory Syndrome (MERS), which has killed more than a third of everyone infected.

In the paper, published in January on the online preprint server bioRxiv, the authors describe an experiment with the virus in the lab. NeoCoV seemed to be one mutation away from enabling a receptor on the virus's surface to infect human cells. How did they discover this mutation? They coaxed the virus into mutating — creating a version that could infect humans, with unknown consequences.

The paper was a grenade thrown headlong into epidemiology and virology. The ensuing firestorm of controversy is still uncontained.

The research raises a bigger question: Can we predict and prevent other viruses in animals from infecting humans? And in turn, can we halt the next pandemic before it even begins? Scientists worldwide are racing to find out — and some are taking divergent and even risky paths to tackle the problem.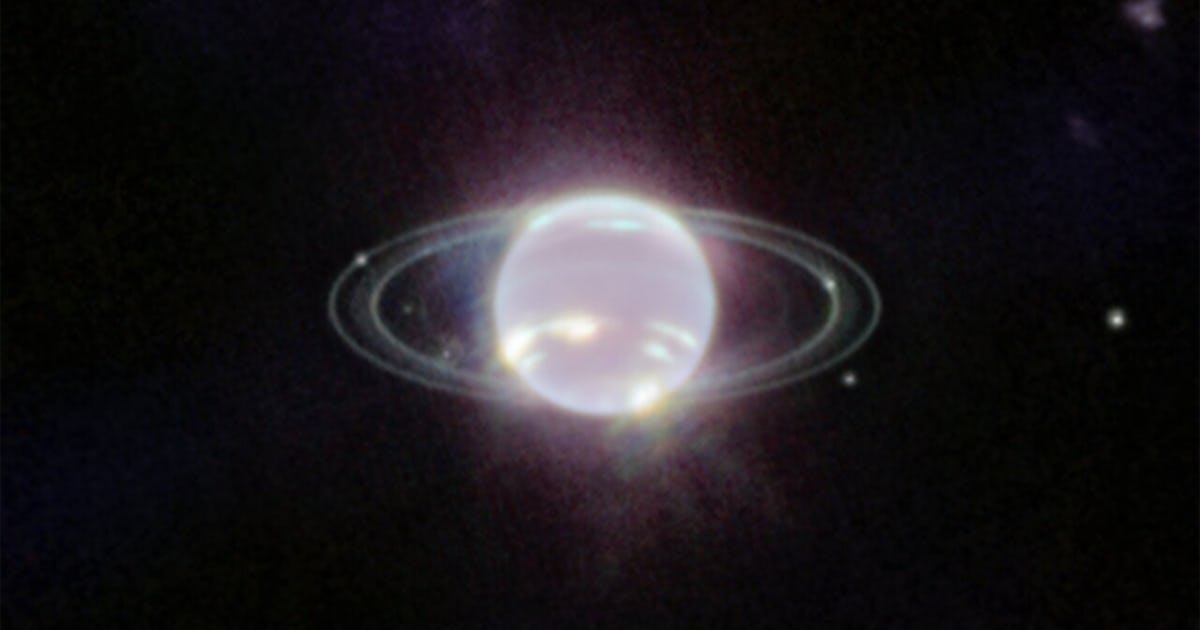 Our best look at Neptune in 33 years
Inverse endorses Neptune as The Best Planet.

We're used to seeing Neptune in shades of deep blue, but in the newest images from the James Webb Space Telescope, the ice giant glows with silvery light, surrounded by pale gossamer rings and faint bands of dust.

No spacecraft has visited Neptune since Voyager 2 swooped past in 1989 on its way out of the Solar System, but from a vantage point 4.4 billion kilometers away, Webb is showing us Neptune in a whole new light — near-infrared, specifically. And that's why Neptune looks so different from its usual azure self in the latest Webb images.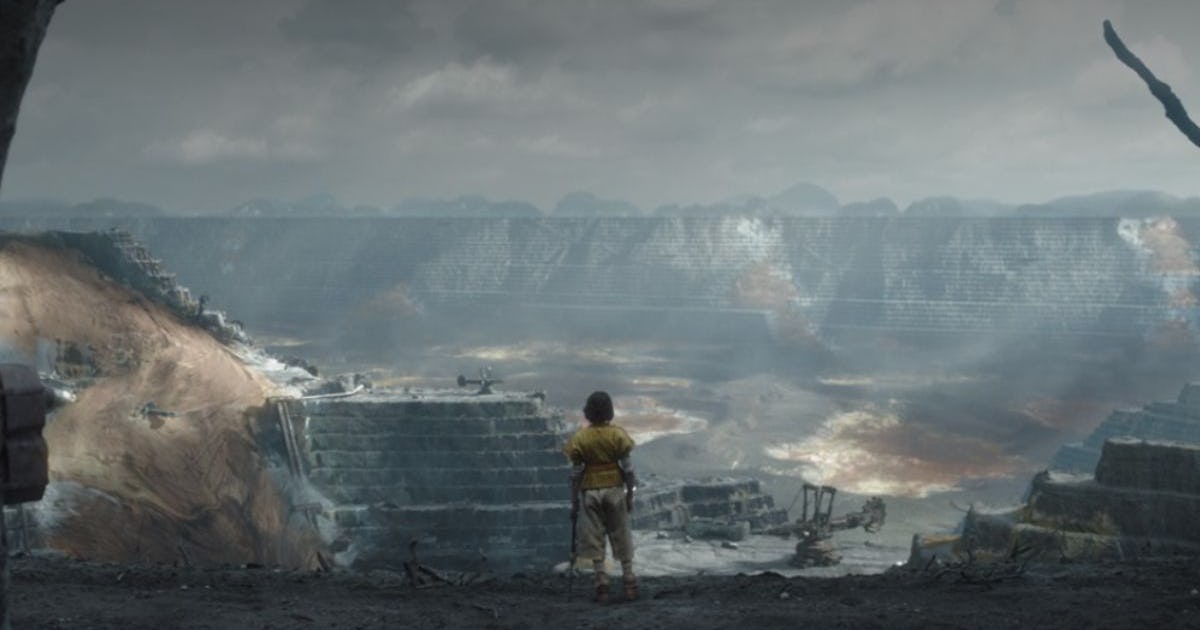 How Andor uses Kenari to fix the oldest Star Wars mistake
Andor introduced several new elements to Star Wars during its three episode premiere, but one of the biggest additions was its influx of new planets. From Morlana One to Ferrix, Andor has yet to feature a single familiar location, which is a refreshing change from the supposed backwater of Tattoine playing host to an endless series of important adventures. Out of all these new planets, the most interesting was Kenari, where Cassian Andor was born. 

What's the story of Kenari, and why haven't we heard of it before? Its existence in Star Wars provides far more than just a backdrop — it's a game-changer for the entire franchise.

The Kenari shown in the flashbacks of Andor is made to look foreign. There are no subtitles when Kenari characters speak, and if you turn subtitles on you'll only see "speaking Kenari." This is not like the Star Wars planets we've seen in the past. 

But what happened to all the adults on the planet? In the present day we hear of a "mining accident" that obliterated the population, but is that just Empire propaganda? Did the Empire really take all the adults and fold them into the military?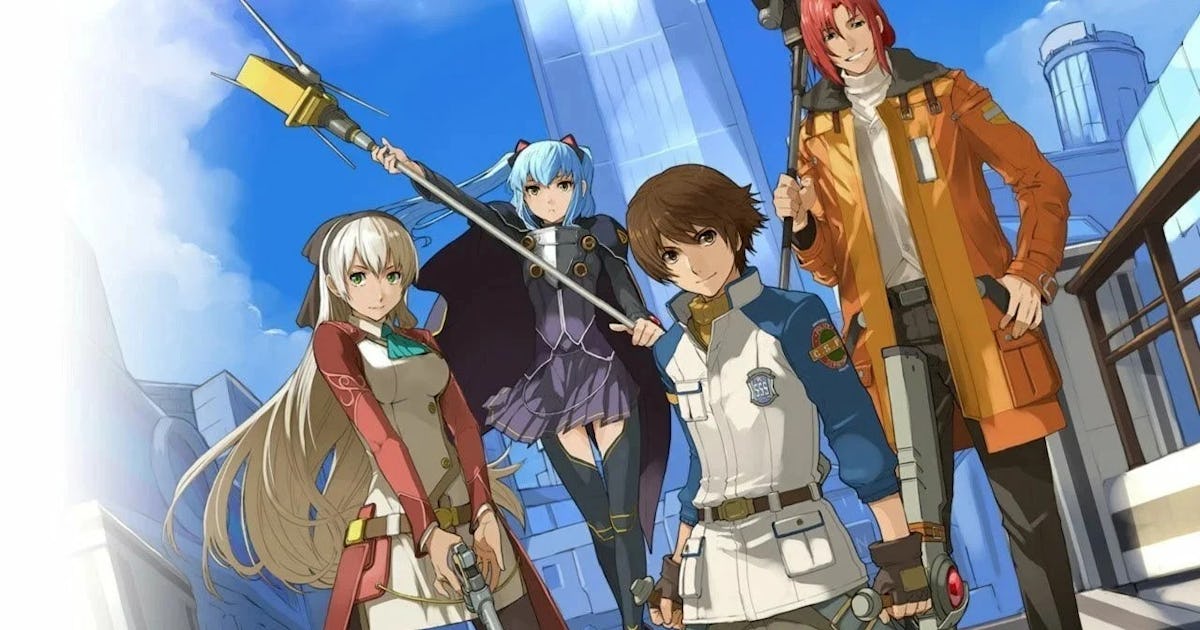 Trails From Zero is the most important RPG release of the year
In March 2020 a fan group called The Geofront released a translation of the massive RPG The Legend of Heroes: Trails From Zero. Two years later that translation forms the foundation of the game's official Western release. 

Outside of the game's fascinating road to launch, Trails From Zero stands as a phenomenal JRPG with a vibrant cast of characters and a unique setting, all backed up by a combat system that's easy to pick up but has hidden depth. 

Whether you're familiar with the "Trails" series or not, there's a lot to love with this one.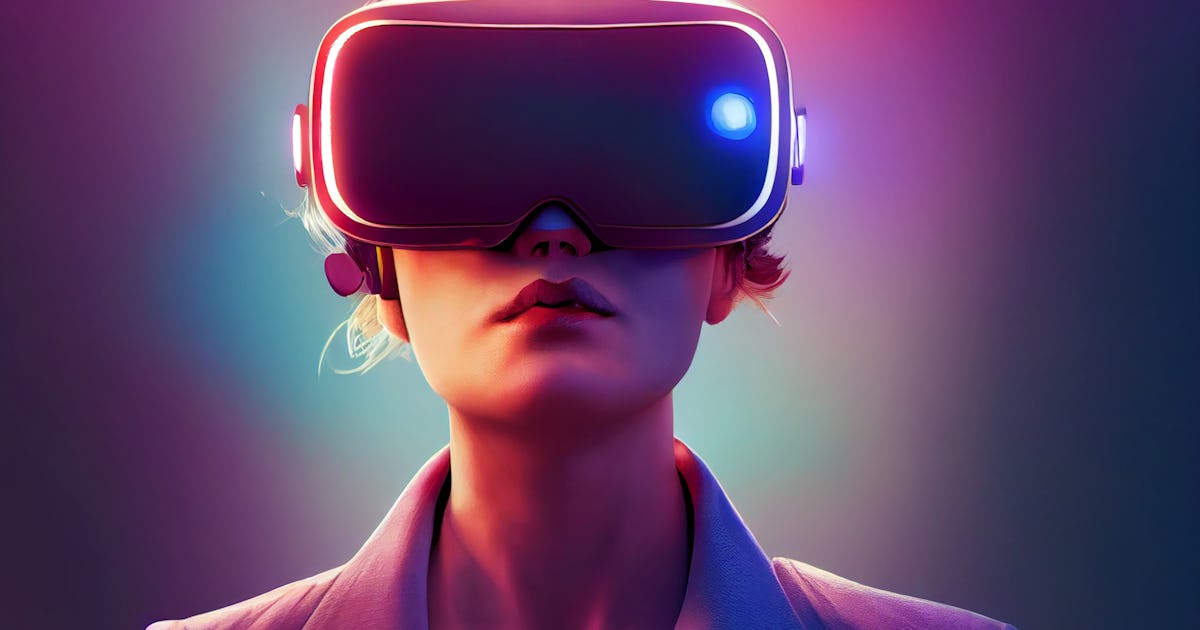 VR headsets could make surgery a bit less painful
You're lying in a relaxing meadow … and you're barely feeling the scalpel cut into your skin ...

It turns out that VR headsets can heighten gaming experiences, immerse people in museums and art galleries, and liven up the classroom, among other creative uses. Now, they could make surgery a bit less painful.

A VR headset worn during hand surgery helps distract and relax patients — and can even manage pain on lower drug doses, according to a new article published in the journal PLOS One.

If the idea pans out, VR could help doctors rely less on anxiety- and pain-relieving medications that can result in major side effects.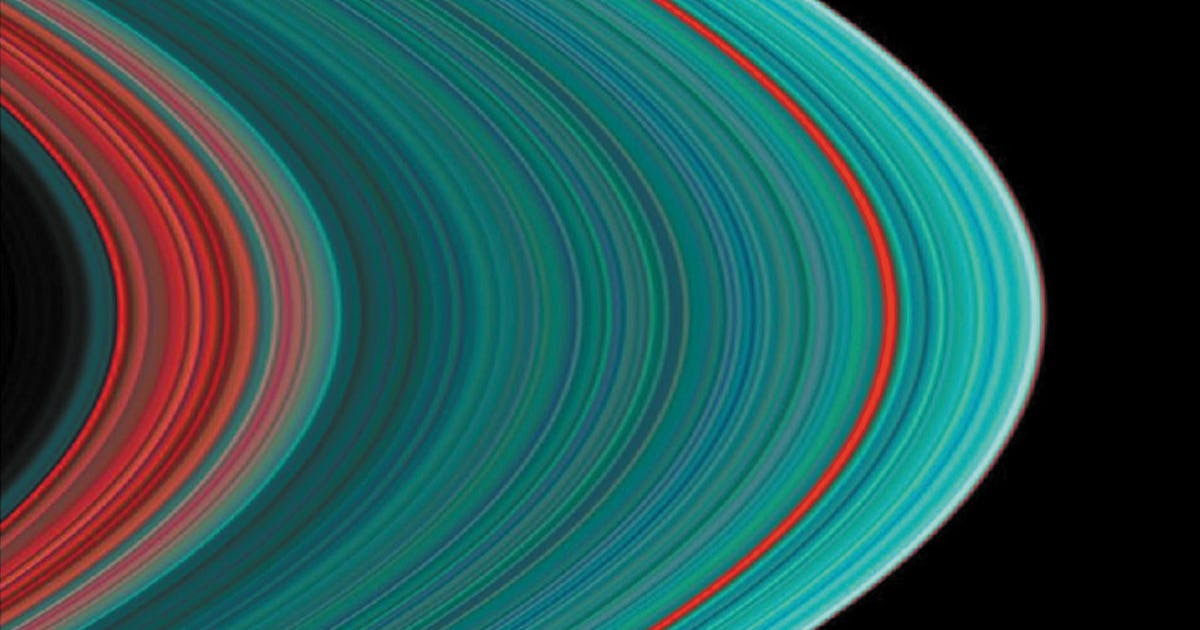 Saturn's rings were once a Moon, study suggests
Saturn's rings are not only the planet's most iconic feature, but also rank among its most enigmatic aspects. The rings are likely relatively new features, forming in the past 100 million years or so. But despite being recent additions in the scale of cosmic time, it's an enduring mystery how they got there.

Now, in a new study published Thursday in the journal Science, researchers suggest the destruction of a former moon of Saturn, dubbed Chrysalis, might help explain the mysterious origins of the planet's rings. The moon's ruin could also help solve a number of other scientific unknowns about the planet.
You're receiving this email because you signed up to receive communications from BDG Media. If you believe this has been sent to you in error, please safely

unsubscribe

.



315 Park Ave. South, New York, NY 10010



Copyright 2022 BDG Media, Inc. All rights reserved.

View in browser

Key phrases
Older messages
Wednesday, September 21, 2022
Presented by Genesis ‌ ‌ ‌ ‌ ‌ ‌ ‌ ‌ ‌ ‌ ‌ ‌ ‌ ‌ ‌ ‌ ‌ ‌ ‌ ‌ ‌ ‌ ‌ ‌ ‌ ‌ ‌ ‌ ‌ ‌ ‌ ‌ ‌ ‌ ‌ ‌ ‌ ‌ ‌ ‌ ‌ ‌ ‌ ‌ ‌ ‌ ‌ ‌ ‌ ‌ ‌ ‌ ‌ ‌ ‌ ‌ ‌ ‌ ‌ ‌ ‌ ‌ ‌ ‌ ‌ ‌ ‌ ‌ ‌ ‌ ‌ ‌ ‌ ‌ ‌ ‌ ‌ ‌ ‌ ‌ ‌ ‌ ‌ ‌ ‌ ‌ ‌ ‌ ‌ ‌
Tuesday, September 20, 2022
Plus: Webb Telescope's first Mars image reveals a troubled planet. ‌ ‌ ‌ ‌ ‌ ‌ ‌ ‌ ‌ ‌ ‌ ‌ ‌ ‌ ‌ ‌ ‌ ‌ ‌ ‌ ‌ ‌ ‌ ‌ ‌ ‌ ‌ ‌ ‌ ‌ ‌ ‌ ‌ ‌ ‌ ‌ ‌ ‌ ‌ ‌ ‌ ‌ ‌ ‌ ‌ ‌ ‌ ‌ ‌ ‌ ‌ ‌ ‌ ‌ ‌ ‌ ‌ ‌ ‌ ‌ ‌ ‌ ‌ ‌ ‌
Monday, September 19, 2022
Plus: How a controversial religious group became one of Japan's most popular film producers. ‌ ‌ ‌ ‌ ‌ ‌ ‌ ‌ ‌ ‌ ‌ ‌ ‌ ‌ ‌ ‌ ‌ ‌ ‌ ‌ ‌ ‌ ‌ ‌ ‌ ‌ ‌ ‌ ‌ ‌ ‌ ‌ ‌ ‌ ‌ ‌ ‌ ‌ ‌ ‌ ‌ ‌ ‌ ‌ ‌ ‌ ‌ ‌ ‌ ‌ ‌ ‌
🧠 Let's talk about big decisions
Sunday, September 18, 2022
Most studies show humans are not great decision-makers. ‌ ‌ ‌ ‌ ‌ ‌ ‌ ‌ ‌ ‌ ‌ ‌ ‌ ‌ ‌ ‌ ‌ ‌ ‌ ‌ ‌ ‌ ‌ ‌ ‌ ‌ ‌ ‌ ‌ ‌ ‌ ‌ ‌ ‌ ‌ ‌ ‌ ‌ ‌ ‌ ‌ ‌ ‌ ‌ ‌ ‌ ‌ ‌ ‌ ‌ ‌ ‌ ‌ ‌ ‌ ‌ ‌ ‌ ‌ ‌ ‌ ‌ ‌ ‌ ‌ ‌ ‌ ‌ ‌ ‌ ‌ ‌ ‌