🛰 A new wave of stations could redefine science in space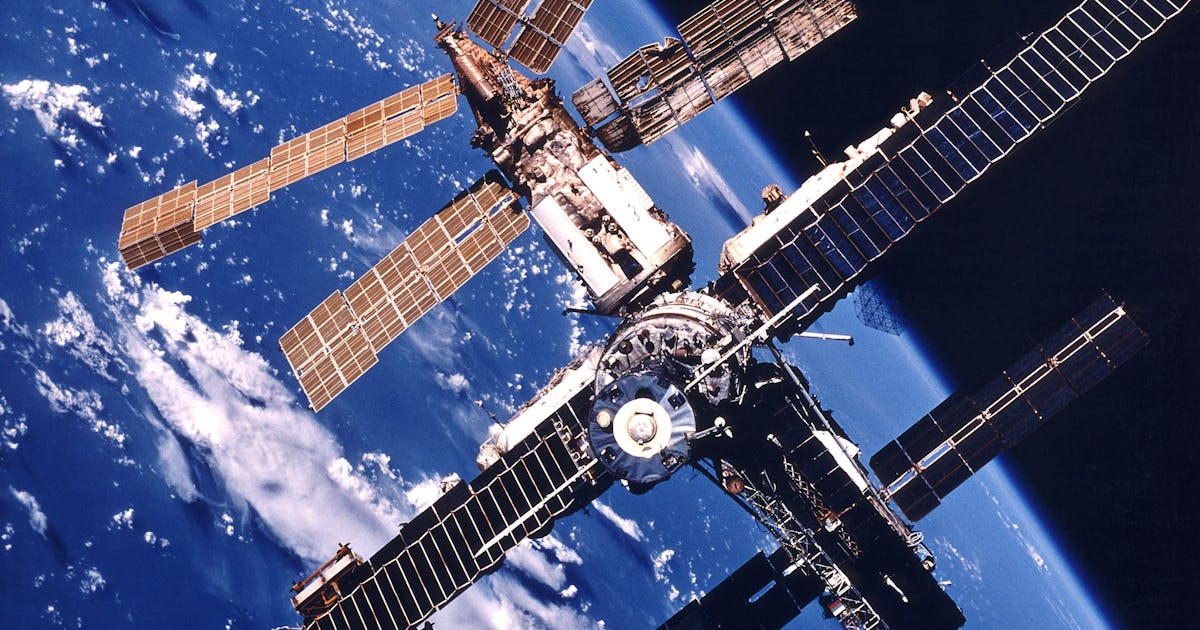 These aren't your mother's space stations: Unlike the government-run extraterrestrial labs of old, companies like Blue Origin and Northrop Grumman are now planning the research hubs of the future.

Future space science could build on NASA's current work and help predict how astronauts will fare when they reach Mars and beyond.

So who will run these above-Earth experiments? In some cases, it may be robots (especially if materials run the risk of blowing up).

Keep reading to learn more about the next generation of space science.
| | |
| --- | --- |
| OUT OF THIS WORLD | Innovation |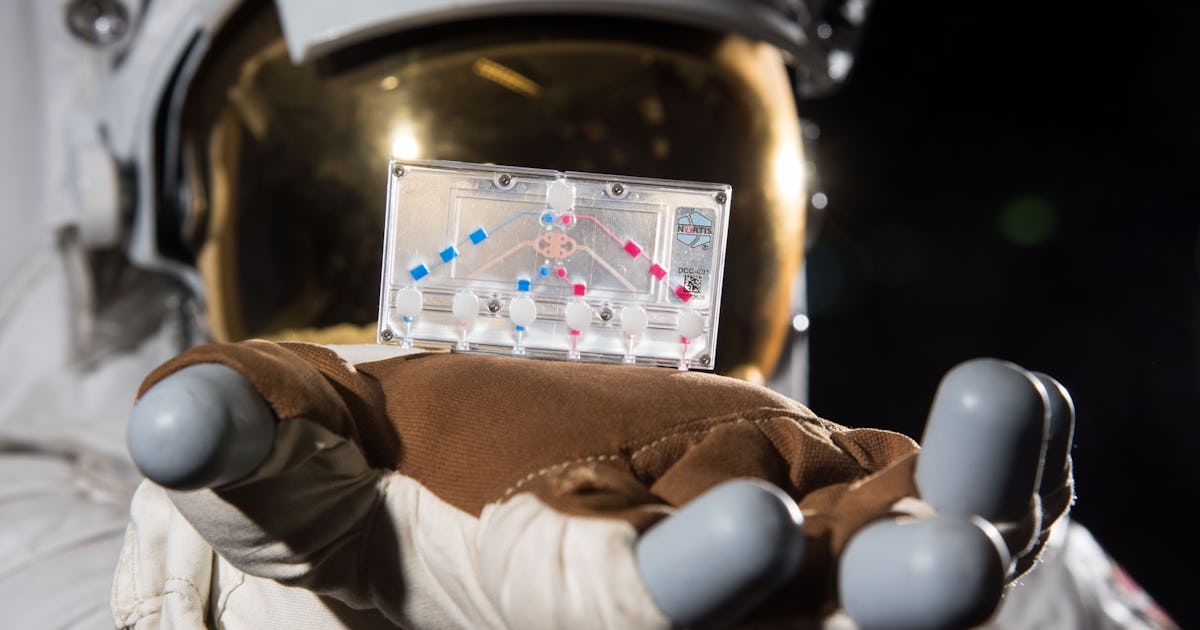 Beyond the ISS: A new wave of stations could redefine science in space
Science labs are the beating heart of research here on Earth, but they can often reside in drab, windowless basements. Instead of just joining these terrestrial labs, some young scientists of the not-so-distant future may have the opportunity to gather data and tinker with new technologies from a more cosmic vantage point: low-Earth orbit (LEO).

Launching science labs to space was top of mind at MIT Technology Review's EmTech conference last week, where astronauts and entrepreneurs alike discussed how and why research might travel to the final frontier.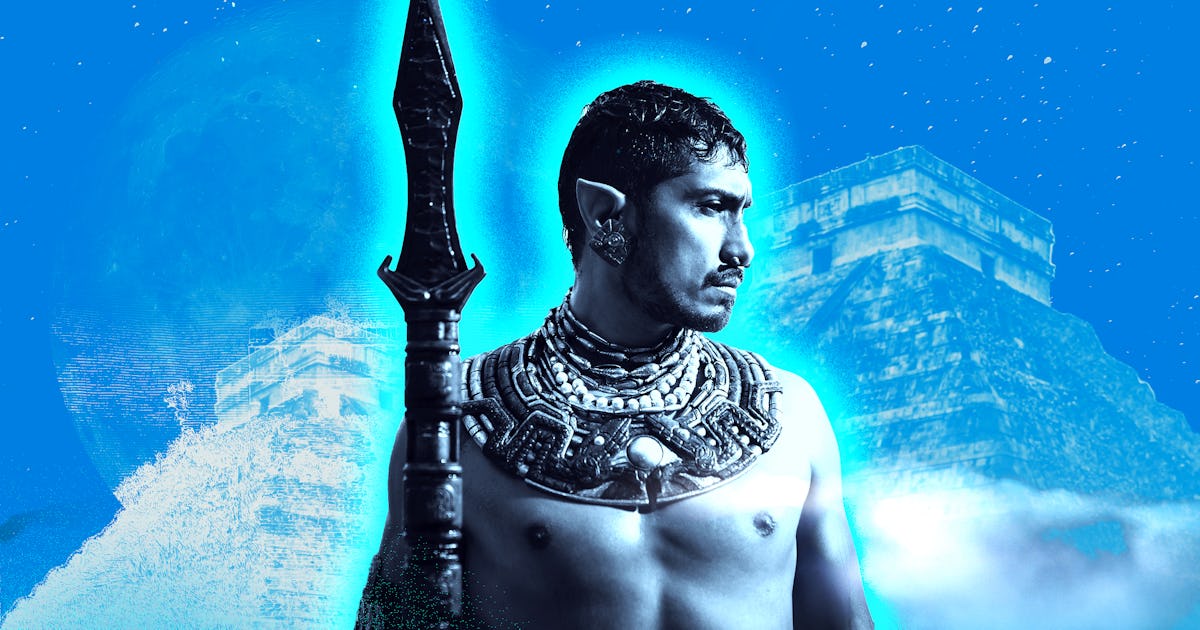 Black Panther: Wakanda Forever changed Atlantis "out of respect," director says
When Namor rises to the surface of the Marvel Cinematic Universe, his home world of Atlantis won't look like the picture you probably have in your head. In fact, it's not Atlantis at all. According to director Ryan Coogler, everything about Namor's new look was meant to give audiences a fresh perspective.

"There have been a lot of representations and creative depictions of Atlantis based off of Plato's Atlantis, the Greco-Roman concept of a city sunk into the sea. That idea exists in a lot of different ways," Coogler tells Inverse. "We wanted our film to exist alongside those movies and be different. It was really out of respect to the audience, not wanting to give them something similar to other things that have come before it."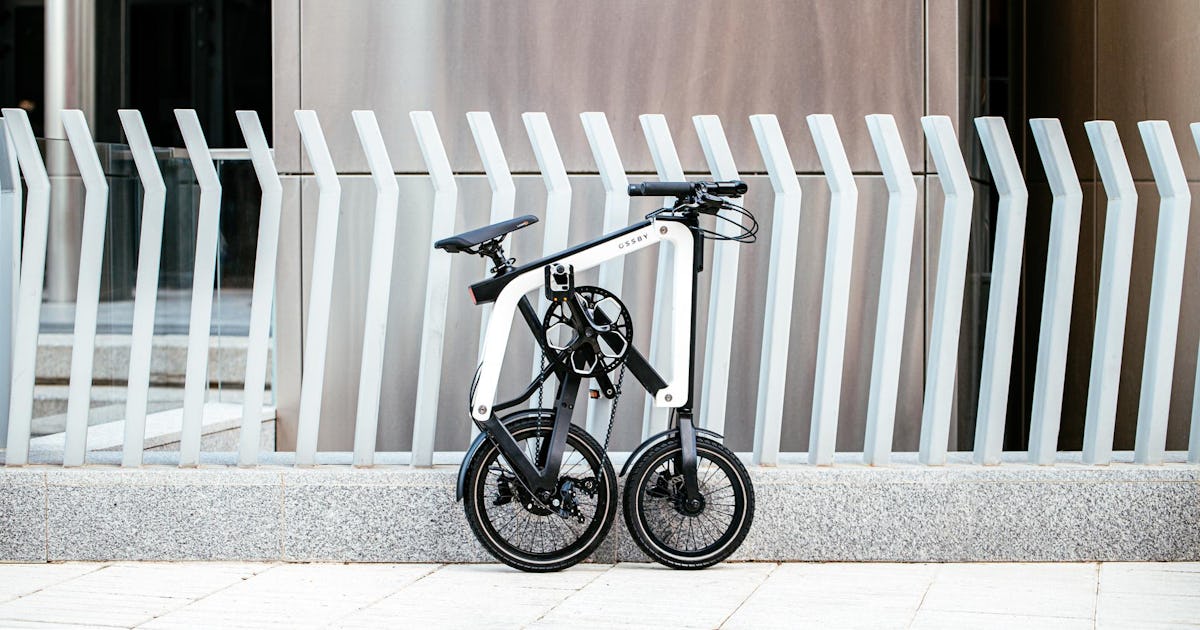 This plant-based e-bike takes sustainability to a whole new level
If you're looking to reduce the carbon footprint of your commute, the Ossby Geo may be the way to go. The Spanish company's latest e-bike introduces a plant-based frame that also houses and conceals its battery.

Ossby is going the Kickstarter route to distribute its Geo e-bike, with shipping expected to start in June if the project is fully funded. The Geo still retains its fast-folding mechanism that Ossby's e-bikes are known for, but does so with a better-designed and more sustainable frame.

Geo's not the only electric mobility company looking to use more sustainable materials in building its products, but it's a trend that we can all get behind — it's better for the environment while also being stronger than its metal counterparts.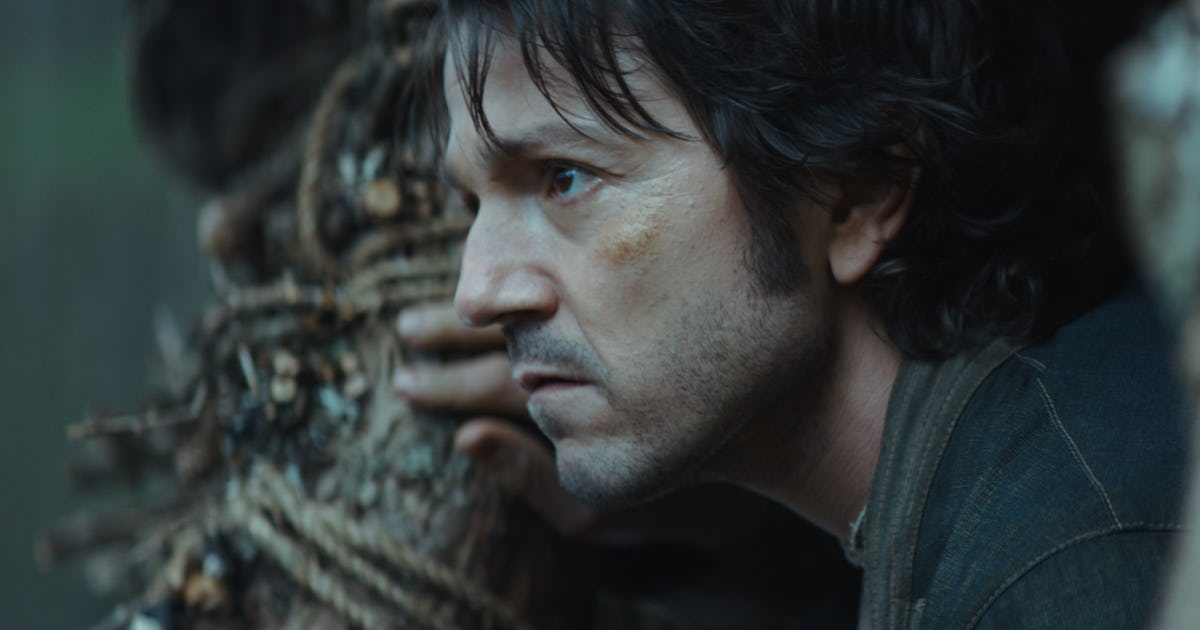 The Acolyte could deliver the perfect Star Wars experience
Andor may be the most divisive Star Wars show ever made. Among a certain type of fan, this is the pinnacle of Star Wars television. A gritty and grounded show for adults that ignores the fantasy elements that defined the franchise since the beginning.

But plenty of fans also seem disinterested in a Star Wars show that doesn't have any lightsabers, Jedi, or Force powers. Now, it seems one upcoming series, The Acolyte, could split the difference and deliver the perfect Star Wars experience.

Yesterday, we finally got the complete cast announcement and our first glimpse of just what the series will be about.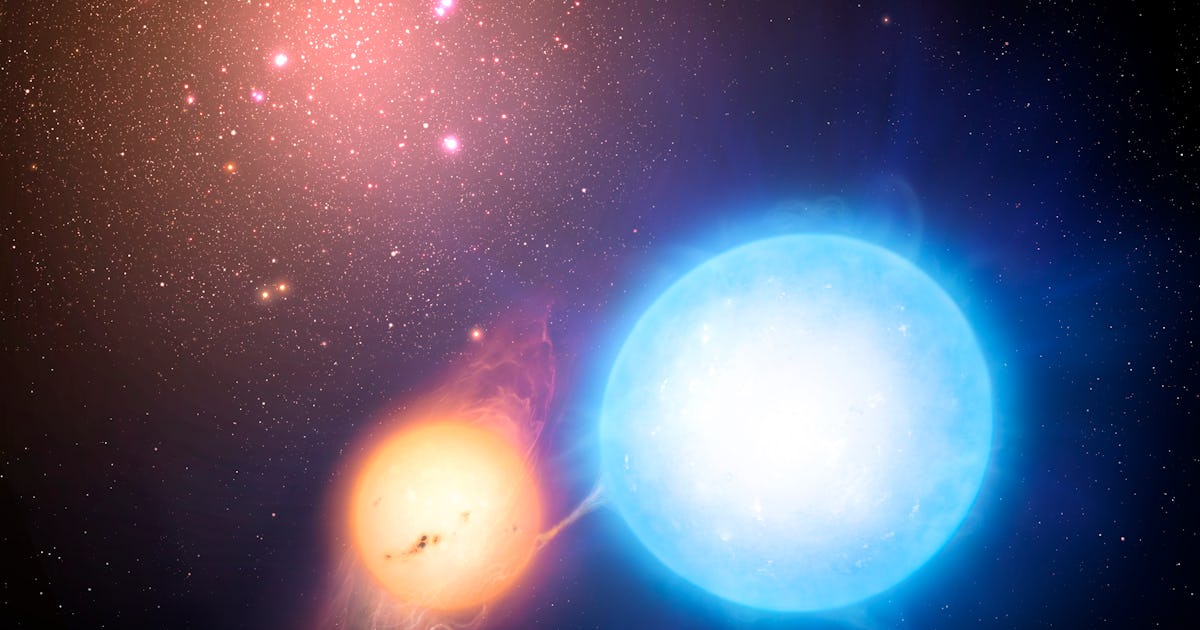 Astronomers get a rare glimpse of the exposed core of a star
At first glance, the star Gamma Columbae — a bright blue point of light about 870 light-years away in the southern hemisphere constellation Columba — looks seems like your average celestial body. But according to a team of astrophysicists, it's "anything else but normal."

A recent study of the star's surface, published in the journal Nature Astronomy, says that we're seeing Gamma Columbae in a short, deeply weird phase of a very eventful stellar life, one that lets astronomers look directly into the star's exposed heart.
Today in history: Swiss psychiatrist Hermann Rorschach, who devised the inkblot test that bears his name, was born November 8, 1884.

Song of the day: "Climb!"

About this newsletter: Do you think it can be improved? Have a story idea? Send those thoughts and more to us by emailing newsletter@inverse.com.
You're receiving this email because you signed up to receive communications from BDG Media. If you believe this has been sent to you in error, please safely

unsubscribe

.



315 Park Ave. South, New York, NY 10010



Copyright 2022 BDG Media, Inc. All rights reserved.

View in browser

Older messages
🍿 Randall Park is wooing us all
Monday, November 7, 2022
Plus: 65 years ago, a street dog paved the way for human spaceflight. ‌ ‌ ‌ ‌ ‌ ‌ ‌ ‌ ‌ ‌ ‌ ‌ ‌ ‌ ‌ ‌ ‌ ‌ ‌ ‌ ‌ ‌ ‌ ‌ ‌ ‌ ‌ ‌ ‌ ‌ ‌ ‌ ‌ ‌ ‌ ‌ ‌ ‌ ‌ ‌ ‌ ‌ ‌ ‌ ‌ ‌ ‌ ‌ ‌ ‌ ‌ ‌ ‌ ‌ ‌ ‌ ‌ ‌ ‌ ‌ ‌ ‌ ‌ ‌ ‌ ‌
Sunday, November 6, 2022
Today we are talking about the only mental health tool that loves cardboard boxes. ‌ ‌ ‌ ‌ ‌ ‌ ‌ ‌ ‌ ‌ ‌ ‌ ‌ ‌ ‌ ‌ ‌ ‌ ‌ ‌ ‌ ‌ ‌ ‌ ‌ ‌ ‌ ‌ ‌ ‌ ‌ ‌ ‌ ‌ ‌ ‌ ‌ ‌ ‌ ‌ ‌ ‌ ‌ ‌ ‌ ‌ ‌ ‌ ‌ ‌ ‌ ‌ ‌ ‌ ‌ ‌ ‌ ‌ ‌
⚔️ Reviewing 'God of War: Ragnarök'
Friday, November 4, 2022
Plus: One of the coldest places on Earth is on fire — and it's getting worse. ‌ ‌ ‌ ‌ ‌ ‌ ‌ ‌ ‌ ‌ ‌ ‌ ‌ ‌ ‌ ‌ ‌ ‌ ‌ ‌ ‌ ‌ ‌ ‌ ‌ ‌ ‌ ‌ ‌ ‌ ‌ ‌ ‌ ‌ ‌ ‌ ‌ ‌ ‌ ‌ ‌ ‌ ‌ ‌ ‌ ‌ ‌ ‌ ‌ ‌ ‌ ‌ ‌ ‌ ‌ ‌ ‌ ‌ ‌ ‌
🍽 The most divisive holiday dish ever
Thursday, November 3, 2022
Plus: Giving birth permanently alters your bones — fossil records reveal. ‌ ‌ ‌ ‌ ‌ ‌ ‌ ‌ ‌ ‌ ‌ ‌ ‌ ‌ ‌ ‌ ‌ ‌ ‌ ‌ ‌ ‌ ‌ ‌ ‌ ‌ ‌ ‌ ‌ ‌ ‌ ‌ ‌ ‌ ‌ ‌ ‌ ‌ ‌ ‌ ‌ ‌ ‌ ‌ ‌ ‌ ‌ ‌ ‌ ‌ ‌ ‌ ‌ ‌ ‌ ‌ ‌ ‌ ‌ ‌ ‌ ‌ ‌ ‌