Finimize - 💴 SoftBank's soft underbelly
Hi Reader, here's what you need to know for November 14th in 3:08 minutes.
🥂 After you've spent two days developing swish investing strategies, you'll surely want to celebrate all your newfound knowledge. So be one of the first 500 to register for the Modern Investor Summit before midnight on Monday the 14th, and you could win one of the last ten tickets for the in-person London Summit and after-party – you'll be dancing with new mates in no time. Register here
Today's big stories
SoftBank finally made a profit again last quarter, but its Vision Fund wasn't so successful

Here's why the FTX debacle might've made one stock look even better – Read Now

The British economy shrank last quarter, and this might just be the start
SoftBank, Hard Times
What's Going On Here?
Japanese conglomerate SoftBank reported its first quarterly profit in nearly a year on Friday, but the result papered over some deeper issues.
What Does This Mean?
Firms and folk alike saw their investment portfolios take a pummeling last quarter, and SoftBank's Vision Fund business – which oversees the world's biggest tech-focused investment funds – was no exception. In fact, the Japanese firm admitted nearly $10 billion in investment losses last quarter, after being burned by tear-inducing stock dips from the likes of DoorDash, Chinese AI firm SenseTime, and Indonesian e-commerce company GoTo. But SoftBank had an ace up its sleeve: the firm auctioned off a big chunk of its stake in Alibaba, which brought in enough cash to turn a $20-billion profit – that's a pretty nifty cheat code, and it prompted a quick turnaround from its record loss the quarter before.
Why Should I Care?
For markets: ARM's dealer.
Scratch the Alibaba sale from the ledger, and you'll find that last quarter was another tough one for SoftBank. That might be why the firm's doubling down on plans to polish up chip designer ARM and take it public next year. See, after a deal to sell the firm fell apart earlier this year, SoftBank's determined to make a success of this latest gambit – so much so that SoftBank's founder announced he's soon going to focus solely on the project.

The bigger picture: Private browsing.
SoftBank's been using some of that sweet Alibaba cash to fund share buybacks, which have helped push its share price up 40% since the start of this quarter. In fact, the speed of the buybacks has sparked rumors that the founder might be leading a management buyout of the firm. That could be a savvy move too: taking the firm private would let SoftBank sidestep the limelight and focus all its energies on boosting performance.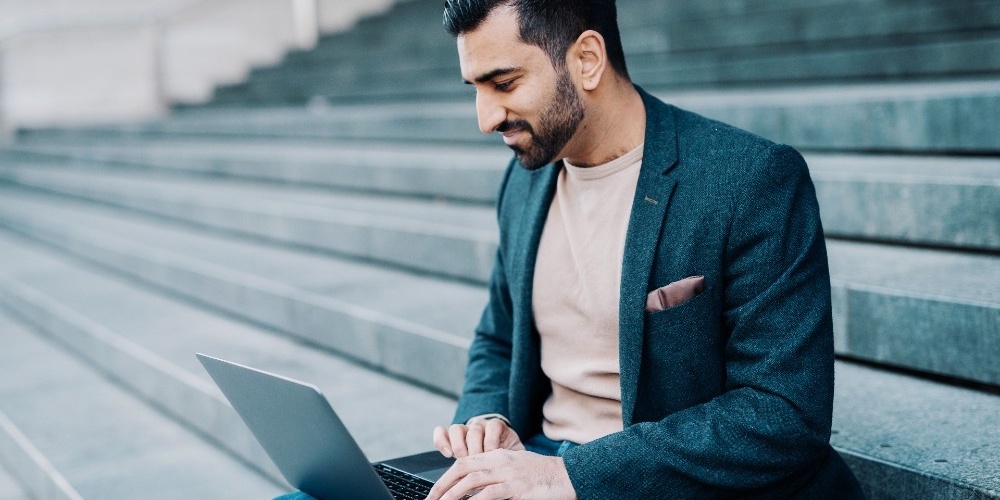 The market has you all shook up
It's easy to panic when everyone else is losing their cool.
But when het-up traders make a mad dash for the exits, that doesn't mean you have to follow.
Instead, you could take the long-term view that companies' smaller setbacks will be dwarfed by bigger accomplishments over time.
That's what The Motley Fool believes, and that's why Motley's experts have put together guides that could help you build a portfolio that can weather bear markets and come out stronger than ever.
Britain Sees A Shrink
What's Going On Here?
Data out on Friday showed that the UK economy shrank last quarter.
What Does This Mean?
A dastardly duo of wicked prices and rising interest rates is playing havoc with the UK, with the gruesome twosome tanking the economy by 0.2% last quarter. That wince-inducing shrinkage isn't just down to the extra day off for the Queen's funeral in September, either: that month's 0.6% shrink didn't help matters, sure, but the contraction was already setting in back in August.

The freeze is probably down to a few factors, like feeble manufacturing, dwindling household spending, and underpowered retail sales – those last two are biggies, since consumer spending makes up a burly chunk of Britain's economy. Put it all together, and you get the first quarterly fall since the locked-down days of early 2021 – leaving the UK the only G7 country yet to fully recover from the pandemic (tweet this).
Why Should I Care?
Zooming in: Downhill from here.
Things aren't likely to improve anytime soon: the Bank of England forecast that last quarter would ring in a recession that could take up to two years to shake, and all signs suggest they're on the money. Just look at manufacturing firms' inventories: those handy litmus tests of corporate confidence are being cut across the board, amid fears that the cost of living crisis will further gut spending.

The bigger picture: Tightening belts.
How deep this recession goes will probably be decided by whether Brits start spending the £200 billion ($235 billion) in savings they've put aside since the pandemic began – assuming they actually have a choice. See, with Brits' take-home pay reportedly poised for a hit in next week's budget, folk might have to start dipping into their savings whether they like it or not. The government's rumored to be gearing up for a whole raft of tax increases and spending cuts, and the budget's already being called the biggest tightening in government policy since 2010.

Connect your brand with the next generation of investors
Our one-million-strong international financial community has some big plans.
They want to develop their investing skills and discover expert tools that could help them trade better, all in a bid to achieve their dreams of financial freedom.
Your brand could help them do just that: whether you provide information, tools, or tricks, you could help retail investors around the world make smarter decisions.
So showcase your mojo in this very spot, and introduce yourself to over a million engaged investors – you might even help us change the world of finance for the better.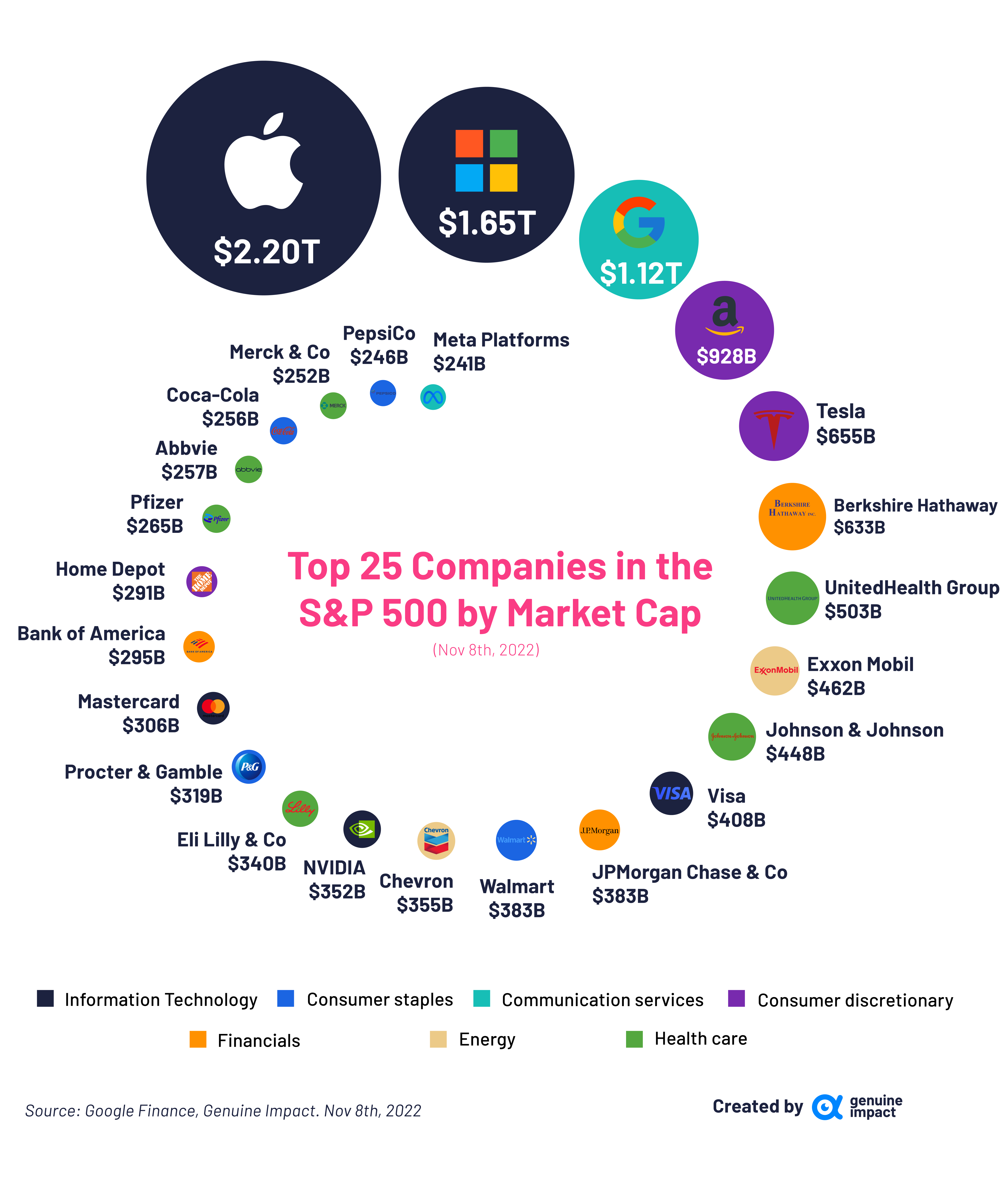 Apple's stock took to the skies last week after the release of weaker-than-expected inflation data. In fact, the tech giant's market value got a nearly $200-billion bump in just one day – the most ever for a US-listed company. That only cemented its spot as the biggest of the S&P 500 firms, with a jaw-dropping market value of over $2.2 trillion. That leaves it well clear of the next contender Microsoft, with a buffer of roughly $600 billion between the two.
Created with Genuine Impact.
🥳 Coming Up This Week…
All events in UK time.
♻️ How To Build An Eco-Friendly Crypto Portfolio: 1pm, November 14th
💥 How To Diversify During High Inflation: 6pm, November 14th
🐻 How To Survive A Crypto Bear Market: 7pm, November 15th
👀 And After That…
✅ How To Successfully Invest In Dividend Stocks: 6pm, November 22nd
🚀 2023 Outlook: What's Next For Crypto?: 6.30pm, November 23rd (in person, London)
🇬🇧 Making Smart Portfolio Moves During A Cost-Of-Living Crisis: 5pm, November 29th
🌍 Finding Opportunities In A Challenging Market With BlackRock: 1pm, December 2nd
🇦🇪 The Modern Investor Opening Party In Dubai: 6pm, December 6th
🎉 Modern Investor Summit: 12pm, December 6th and 7th
Thanks for reading Reader. If you liked today's brief, we'd love for you to share it with a friend.
Key phrases
Older messages
🔮 Goldman's housing market predictions
Thursday, November 10, 2022
Inflation finally took a day off | One EV maker posted electric results | TOGETHER WITH Hi Reader, here's what you need to know for November 11th in 3:10 minutes. 🕺 If there's anything better
😢 Meta brought out the chopping block
Thursday, November 10, 2022
Something's the meta with Meta | Disney's lost its magic | TOGETHER WITH Hi Reader, here's what you need to know for November 10th in 3:15 minutes. 💸 Beyoncé x Jay-Z? Louis Vuitton x
Tuesday, November 8, 2022
Nintendo's going all the way to boss level | This deal might prove that money talks | TOGETHER WITH Hi Reader, here's what you need to know for November 9th in 3:14 minutes. 💪 Developing solid
Monday, November 7, 2022
Berkshire Hathaway's cash is going to good use | Apple gave its excuses | TOGETHER WITH Hi Reader, here's what you need to know for November 8th in 3:13 minutes. 🧦 There's only one thing
💳 Paypal lost investors and gained friends
Sunday, November 6, 2022
The US needs a break | PayPal's update spooked investors | TOGETHER WITH Hi Reader, here's what you need to know for November 7th in 3:12 minutes. 💸 Want to make smarter investment decisions?