🧙‍♂️ [CORRECTED] Paid Sponsorships with Citizens Bank, Particle, Bingo Wild, Softsoap, Ling Ling, Adapt Naturals + many more [December 1]
| | |
| --- | --- |
| | |
Hey there,
It's come to my attention that the email earlier today couldn't be viewed properly on some devices, sorry about that! 🤦‍♂️
Should be fixed now. Enjoy!
| | |
| --- | --- |
| | 8 sponsorship opportunities we hunted down |
| | |
| --- | --- |
| | Smart Passive Income Interview with Pat Flynn |
| | |
| --- | --- |
| | Secret Research on Movo Photo, Jambys, Happy Planet Foods, Air Up, and Avast |
Pat Flynn just said my new interview "will be one of the most beneficial and maybe life-changing episodes of [his] podcast that you might ever listen to…" 🤯
Give it a listen! 👇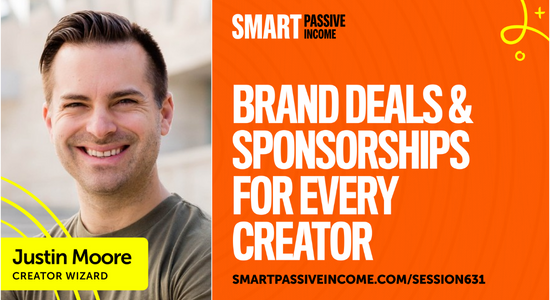 Brand Deals & Sponsorships for Every Creator
How do you craft an irresistible pitch for potential sponsors? In this interview on the SPI podcast, I talk about why the best starting point is to make your pitch THEM-focused instead of YOU-focused.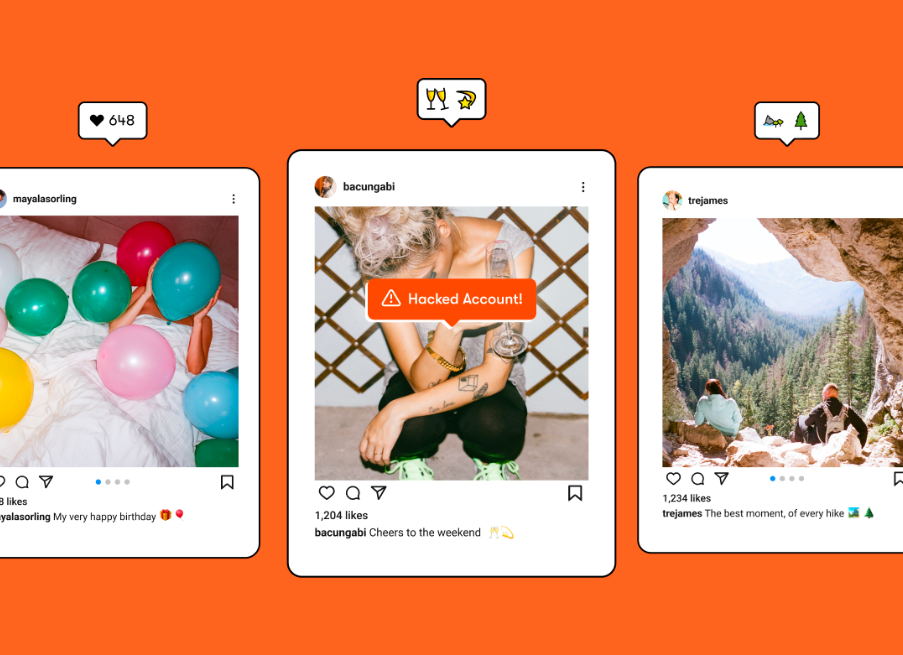 Here's why you need social media insurance
Over 50,000 creators get their accounts hacked every year…on Instagram alone! Including creators with two-step verification.
Imagine this nightmare scenario: you've got 3 sponsorships lined up for the next few weeks. You go to log into your Instagram or YouTube only to find out that your account has been hacked. 😱 What are you going to say to the brand? Will the deal fall through? Those brand deals might go down the drain, and your account could never be returned. What are you going to do about the income you relied upon?
Enter Notch: the first insurance for social media accounts. If your account is hacked, you'll no longer be on your own, frantically trying to get help from non-existent "customer support".
Instead, with Notch you'll have a team in your corner helping you get your account back — and a financial safety net. Here's what'll happen:
You'll be instantly notified if your account is hacked and be connected with a Notch team member right away.

For each day your account is hacked you'll get a daily payment based on your coverage.

A dedicated team of experts works around the clock to retrieve your account.

You're back in business
Plus, 85% of marketers say they'd pay extra to work with influencers with social media insurance. Pricing starts as low as $8/mo.
*
Sponsored content
YouTube Creators - Want to make videos that bring in more views and wow your viewers?
Ed from Film Booth has a free weekly e-mail he sends out with:
- Creator spotlights to teach you how videos blow up
- Private Q&A videos that dive deep deeper in to the questions his readers ask
- Tips and tricks he doesn't share on his channel
Click this link if you want to catch his next e-mail 👇
Sponsorships we hunted down (Nov. 24-Dec. 1)
Brand: Adapt Naturals

"We're launching a "New Year, New You" campaign in January to highlight how Adapt Naturals can help you live your best life."

Deliverables: UGC photos + videos
Brand: Particle for Men

"We're looking for men age 30+ who are interested in trying the product, taking pictures & filming themselves talking about the product!"

Deliverables: UGC + creator licensing
Brand: Ling Ling + Walmart

"We are looking for influencers who are Ramen fanatics, shop at Walmart and have over 40K followers on Instagram, TikTok, and/or YouTube."

Deliverables: IG, TikTok, YT, exclusivity, usage
Brand: Citizens Pay

"We're searching for creators and influencers to visit Z Gallerie and share about Citizens Pay."

Deliverables: 1 IG story (3 frames), 1 IG reel or TikTok
Brand: Bingo Wild

"Bingo Wild is looking for YouTube Creators with 100k+ following in the space of family, mobile gaming, handcrafts and lifestyle to do a paid YouTube collaboration."

Deliverables: YT
Brand: Temu

"Temu is looking for female influencers who are based in the US to work with us to promote our site."

Deliverables: TBD
Brand: Softsoap

"We're asking our partners to help us share these products with the world and highlight the product benefits (moisturization and/or antibacterial) fragrances, and the design."

Deliverables: 2 TikTok videos, 2 IG reels, 1 IG story (2-3 frames), 2 posts
Brand: Influential

"Influential has many paid partnership opportunities coming up."

Deliverables: TBD
Are you in our private Circle community yet?

We often share MORE paid sponsorship opportunities inside that we don't include in this newsletter simply because they're very quick turnarounds.
Want more sponsorship leads?
** Additional brands we researched this week: Movo Photo, Jambys, Happy Planet Foods, Air Up, and Avast. **
Names/contacts

Email addresses

LinkedIn URLs

Pitching angles
Join 336 other creators getting this week's Secret Brand Deal Research:
You're missing out!
Refer 1 creator to unlock exclusive VIP content
YOUR REFERRAL LINK:
https://sparklp.co/af825d09
Psst...have you ever gotten a deal from an opportunity I posted in the newsletter? Hit reply to this email and tell me about it! Absolutely makes my day every time...kinda like this 👇 😁
| | |
| --- | --- |
| | Ali Abdaal is looking for a full-time video editor to join his team 😄 Open to in person (London based) or remote applications. |
Are you looking for help in your creator business? Or do you have skills that could help other creators? Fill out this form to be featured in the newsletter & in our Circle community.
Livestream tomorrow at 10 am PST 🎥 🔴
Can Sponsorships ACTUALLY pay your bills?
Partnering with brands is great but can you really RELY on that income? Let's talk about how to design systems & processes in your creator business to make sponsorships more predictable.
Hope today's email makes you some money!
Justin Moore | Creator Wizard
P.S. Looking to learn more? Here are 5 ways I can help:
2. My on-demand, self-study course,

Gifted To Paid

 (if you want to convert free product offers into PAID partnerships...in 90 minutes flat)
3. My advanced, 4-week LIVE course, 

Brand Deal Wizard

 (if you want to stop leaving thousands on the table during your sponsorship negotiations and inject more certainty into your pricing & pitching strategies)
4. 

1-1 Coaching

 (I personally help you work through a complex negotiation, analyze your specific pricing and rates, overall audience monetization, or other creator business challenges)
| | |
| --- | --- |
| | 5. Hit reply to this email if you have a different question or are not sure which is right for you! |
7172 Regional St. #140, Dublin, CA 94568
Not getting what you need?

Unsubscribe

Older messages