Bloomberg - Evening Briefing - China's reckoning arrives
After days of historic, nationwide protests against China's stringent "Covid zero" policies, the government appears poised to pull back from its current approach to dealing with the virus. At the same time, officials have signaled that a crackdown on protestors may be coming, too. The 24-member Politburo, which usually convenes in early December, is also expected to put more focus on economic growth, which has faltered under strict lockdowns. The demonstrations, unheard of since the Tiananmen Square massacre in 1989, were a rare display of public anger at the Communist government, underscoring the complexity of challenges facing President Xi Jinping. Even so, the party's leadership is unlikely to signal a lifting of its pandemic precautions just yet, and one forecast suggests China won't fully reopen until the middle of next year. Xi must refine strict pandemic curbs while learning to manage outbreaks of the coronavirus, Clara Ferreira Marques writes in Bloomberg Opinion, who says that the balancing act "won't be the last test of Beijing's ability to adjust." 
What you'll want to read this weekend
The battle against global inflation might have finally turned a corner. Data in the US and euro area this week pointed to a weakening of price pressures, though the US job market remains resilient (while more jobs are good for workers, they're not so great for inflation). Federal Reserve Chair Jerome Powell cemented expectations that the size of interest rate hikes will shrink and said its "plausible" the economy could skirt a downturn. Fed staff have put chances of a recession at almost 50-50. The global yield curve gave a different view of such risks though, inverting for the first time in two decades. 
Digital assets under management have fallen to the lowest level in almost two years thanks to the FTX meltdown, a flight from the sector and sliding token prices. For his part, FTX founder Sam Bankman-Fried denied any legal wrongdoing in the collapse of his crypto empire, but conceded there were grievous managerial errors. He says he now has "close to nothing." With billions of dollars missing, everyone is asking  where it went. Matt Levine writes in Bloomberg Opinion that they're unlikely to get an answer.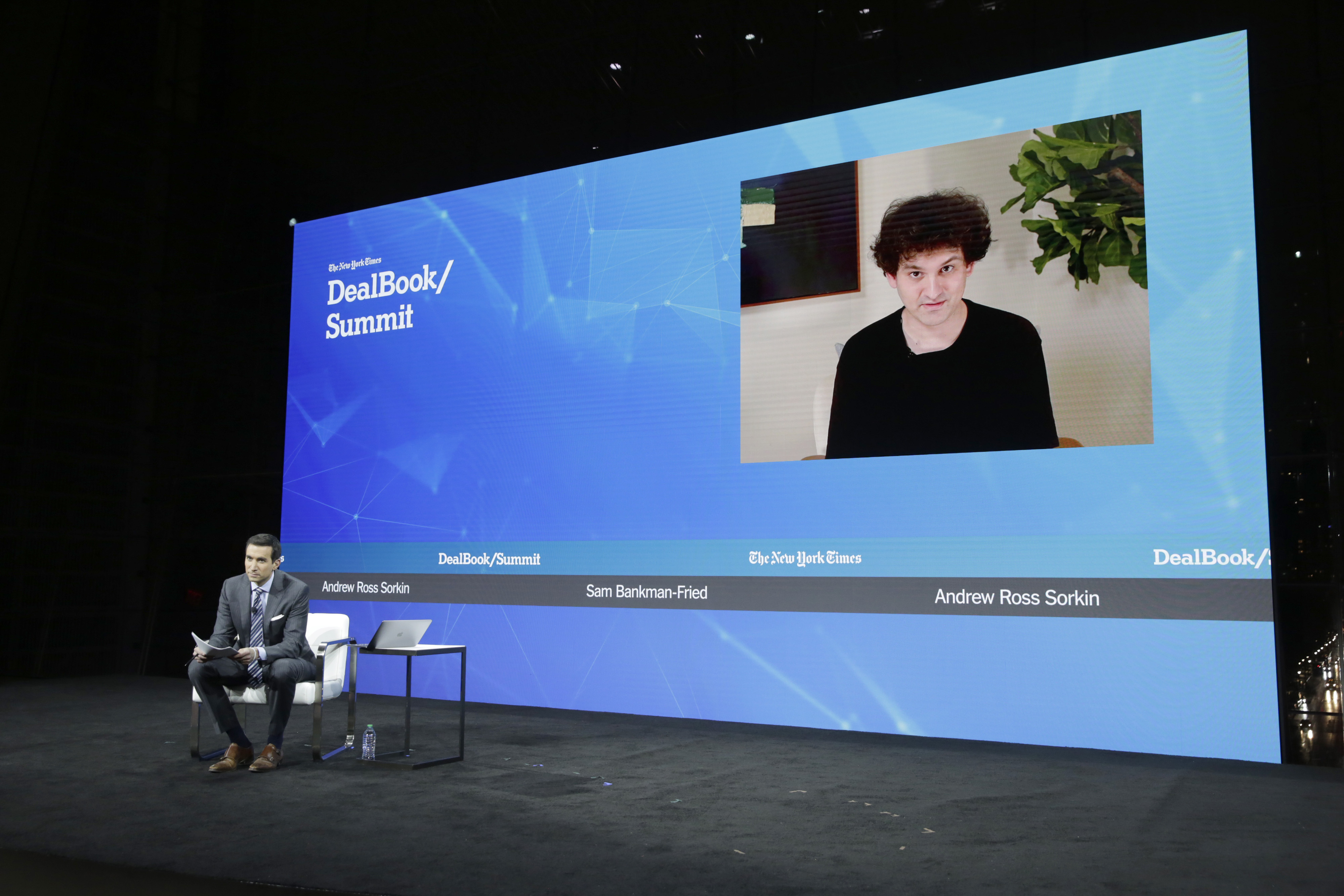 Sam Bankman-Fried speaks virtually during the New York Times DealBook summit on Nov. 30. Photographer: Thos Robinson/The New York Times
Elon Musk took aim at Apple this week, with the embattled multibillionaire claiming the tech giant had "threatened to withhold Twitter from its App Store." A visit to Apple's headquarters and a meeting with CEO Tim Cook seemed to calm the brewing war. Meanwhile, Musk wants to put a computer device in human brains next year.
Thirteen new pathogens have been found under ancient permafrost in Siberia, and the so-called "zombie viruses" remained infectious despite being trapped for millennia. Researchers say the discovery is the latest threat to humans posed by the climate crisis. Meanwhile Covid-19, which has already killed millions, continues to evolve. The next strain may be more dangerous that omicron, a study found. For right now, hospitalizations in the US and elsewhere are on the rise again.
Three very different cities on three different continents were voted the best places for expats to live and work. Wherever you call home, if you're looking forward to some downtime during the holidays, we've got you covered on the most binge-able TV and movie options. And of course, you will need wine: Here are the 50 best under $50.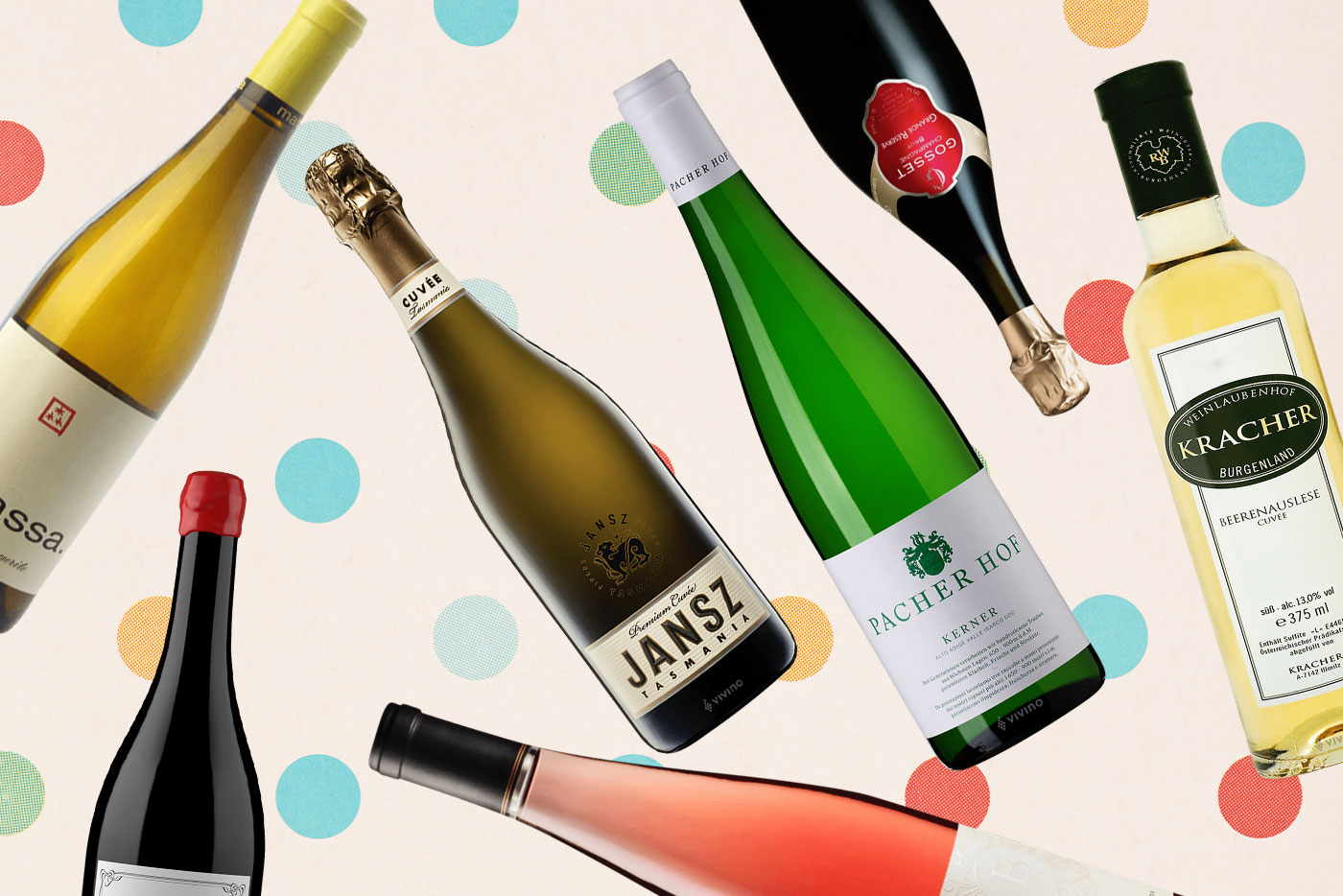 What you'll need to know next week
It's taken just a few years for TikTok to dominate social media. As the pandemic took hold, viral "challenges" posted by users quickly became a defining part of the Chinese-owned app. One, called the "blackout challenge," instructs viewers—often kids who aren't supposed to be on the adult version of the app—how to almost-asphyxiate themselves in pursuit of an adrenaline rush. Sometimes, children who try it die. Now TikTok is being sued by families who allege its algorithm sent the deadly challenge to their children.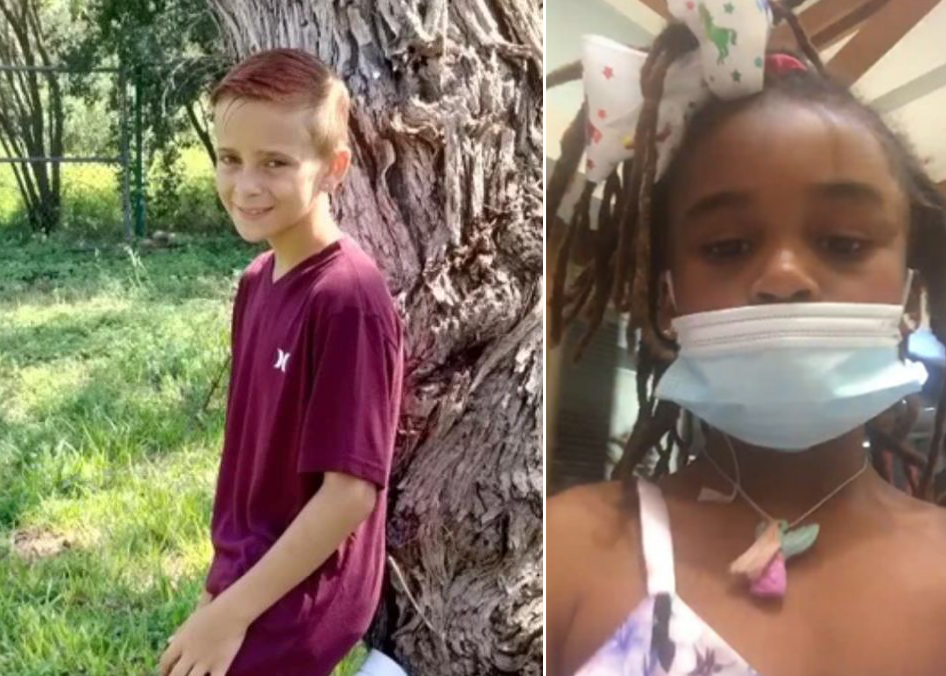 Zaiden Baldwin (left), age 11, and Lalani Walton (right), age 8, both died by hanging after tryin the "blackout challenge."  Photographer: Social Media Victims Law Center
Get Bloomberg's Evening Briefing: If you were forwarded this newsletter, sign up here to get it every Saturday, along with Bloomberg's Evening Briefing, our flagship daily report on the biggest global news.
The Bloomberg Sustainable Business Summit is kicking off in New York on Dec. 7 with in-depth conversations on how companies can meet their ambitious ESG goals while driving business value. Register here.
Like getting this newsletter? Subscribe to Bloomberg.com for unlimited access to trusted, data-driven journalism and subscriber-only insights.
Before it's here, it's on the Bloomberg Terminal. Find out more about how the Terminal delivers information and analysis that financial professionals can't find anywhere else. Learn more.
Older messages
Friday, December 2, 2022
Bloomberg Evening Briefing View in browser Bloomberg Sam Bankman-Fried's $30 million Bahamas penthouse looks like a dorm after the students have left for winter break. The dishwasher is full.
Thursday, December 1, 2022
Bloomberg Evening Briefing View in browser Bloomberg A measure of US inflation that Federal Reserve Chair Jerome Powell seems to consider an important signpost showed a slowdown last month, the latest
Wednesday, November 30, 2022
Bloomberg Evening Briefing View in browser Bloomberg Proposals to rein in corporate America's galaxy-sized profits may be easy for C-suite executives sitting on fat bags of cash to dismiss, but
Tuesday, November 29, 2022
Bloomberg Evening Briefing View in browser Bloomberg China said it would bolster vaccinations of senior citizens, a move regarded by health experts as crucial to reopening an economy that's been
Monday, November 28, 2022
Bloomberg Evening Briefing View in browser Bloomberg The global economy looks shaky and some of the world's biggest names are firing thousands of employees. For those workers, there's little