Finimize - 🐦 Twitter told Elon Musk to step down
Hi Reader, here's what you need to know for December 20th in 3:15 minutes.
💘 If you're headed home without a date this holiday season, we've got you covered. Join our very own Stéphane Renevier for What The S&P 500 Could Return Over The Next 10 Years on Tuesday: your Mom will love that he's charming, smart, and funny, and your Dad will go mad for those financial forecasting skills. Grab your free ticket today
Today's big stories
Musk polled Twitter, and users voted for the chief twit's resignation

Here are eight investment ideas from our own analysts – Read Now

BlackRock looks set to bring in more funds than rival Vanguard for the first time in 15 years
Musk's Last Christmas… Maybe
What's Going On Here?
Elon Musk polled Twitter users, and they said on Monday that he should give up the "chief twit" gig.
What Does This Mean?
Hallmark Christmas movies can only entertain you for so long, but you can count on Musk to bring the drama when you need a break from the corporate-man-learns-the-meaning-of-love storylines. The world's second richest man just put his Twitter future in the hands of a poll: Musk asked the platform's users – and bots, presumably – whether he should step down as chief executive, and they answered "yes". Now, he had promised to stand by the results, it's true, but he also tweeted that he doubts anyone's good enough and keen enough to replace him. So if this is Musk's dramatic exit, it's likely to be a lot more drawn out than your average conclusion – and only time will tell if there's another twist to come.
Why Should I Care?
Zooming out: One man's trash is the same man's treasure.
Musk's wrecking-ball approach has slashed Twitter's costs. Problem is, the firm's all-important advertising revenue looks to be shrinking too. So with Twitter's future in the balance, the self-proclaimed "chief twit" may even have to sell the company – and possibly for a lot less than he bought it for. That would leave Musk nursing a bruised pride and an ego-shattering loss, sure, but those tax losses could offset any taxable gains from Tesla stock sales. Given the billions involved, that definitely beats a Band-Aid and an aspirin.

For markets: Driving home for Christmas.
Tesla's share price has been sinking fast while its head honcho's brain and bucks have been focused elsewhere. And to make matters worse, slowing demand and an incoming surge of competitors have pushed investors to dramatically downgrade their Tesla outlooks. Shareholders, then, will be on cloud nine at the prospect of Musk dropping his social media mistress, and heading home to play happy families once again.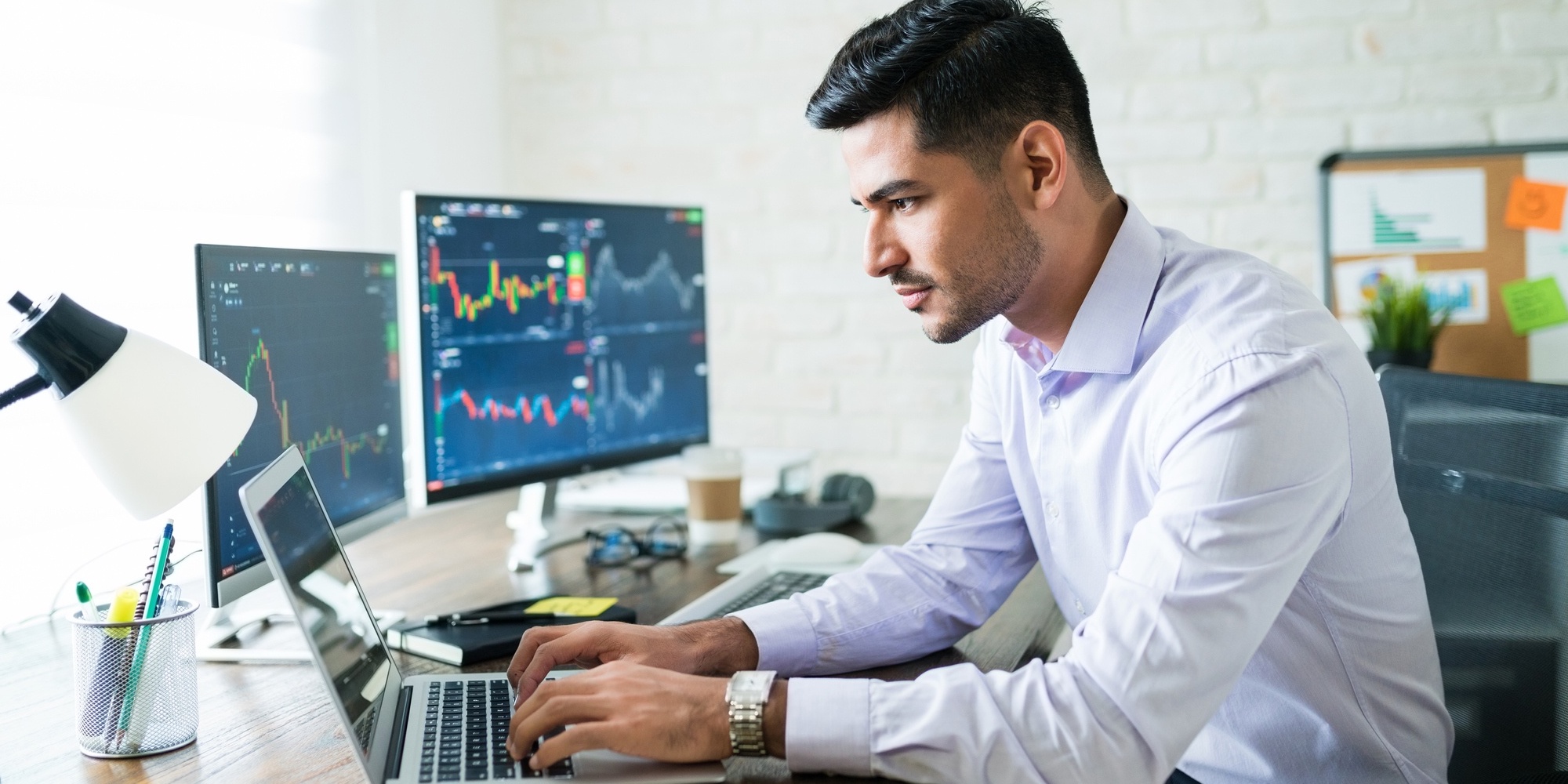 Wharton professor says these are "buy" conditions
This wallet-squeezing environment might make you want to hide your cash under your bed.
But famous Wharton School of Business professor Jeremy Siegel thinks the opposite.
This, he claims, is the right time for long-term investors to buy into those wishlist investments at a cheaper price.
That's The Motley Fool's view too: that investing with a long-term outlook can give you a higher chance of turning a profit, and that this could be the time to pick up stocks that could truly deliver.
Motley's even revealed the exact stocks it thinks could really pay off in the future: check them out here
BlackRock, Paper, Scissors
What's Going On Here?
Game over, Vanguard: BlackRock looks set to pull in more funds than its biggest rival for the first time since 2007, according to a Morningstar report out late last week.
What Does This Mean?
This year's recessionary funk has been a far cry from the post-Covid celebrations we were hoping for. In fact, the investing scene's been so bleak that panic-stricken investors have pulled $138 billion out of asset management firms so far, according to Morningstar. So it's even more impressive, then, that BlackRock pulled off a showstopper of a year. iShares – the firm's exchange-traded fund segment – raked in $152 billion in investors' assets before the end of November (tweet this), enough to dwarf any withdrawals from its active asset management business. And with Morningstar estimating that BlackRock's biggest rival Vanguard lagged behind over the same period, you can guess who'll be popping the expensive bottles this festive season.
Why Should I Care?
For markets: Nothing's greener in Texas.
Still, BlackRock's bonzer year wasn't all smooth sailing. See, when investors pile into index funds, asset management firms like BlackRock end up as major shareholders in a bunch of businesses. (Case in point: Investors Business Daily believes Vanguard is the biggest shareholder in 330 S&P 500 companies.) And that can send them up the creek: Texas lawmakers dragged BlackRock over hot coals just last week, after the firm voted to replace three of ExxonMobil's board members with eco-friendly candidates. So despite the good intentions, BlackRock and its rivals will need to learn how to avoid making political enemies – stat.

For you personally: People power.
BlackRock has one bright idea, mind you: pass the responsibility buck onto its investors by letting them vote on company issues. BlackRock's CEO said the move could usher in a new era of "shareholder democracy" in a recent letter, with retail investors finally getting the chance to shape the boardroom decisions for some of the world's biggest firms.
"Always read something that will make you look good if you die in the middle of it."
– PJ O'Rourke (an American libertarian political satirist and journalist)
Thanks for reading Reader. If you liked today's brief, we'd love for you to share it with a friend.
Key phrases
Older messages
😔 Coal's setting a worrying record
Sunday, December 18, 2022
Coal use is due to hit an all-time high | Hedge funds bet against hard-pressed bitcoin miners | TOGETHER WITH Hi Reader, here's what you need to know for December 19th in 3:09 minutes. 💸 Beyoncé x
Friday, December 16, 2022
Elon Musk is no longer the world's richest person | Inditex had a decent quarter in tough times | Finimize Hi Reader, here's what you need to know for December 15th in 3:11 minutes. 👜 The
✏️ Central banks are swapping notes
Friday, December 16, 2022
The BoE and ECB eased up on their hikes | Mobile gaming lost out this year | TOGETHER WITH Hi Reader, here's what you need to know for December 16th in 3:08 minutes. ⏪ Life doesn't have a
Tuesday, December 13, 2022
Inflation eased up in November | Demand for EVs went slack | TOGETHER WITH Hi Reader, here's what you need to know for December 14th in 3:09 minutes. ❣️ We like to think we're all you'll
📉 2023 has price-drop potential
Monday, December 12, 2022
Amgen bought Horizon in a $30 billion deal | October beat expectations, but the forecast hasn't improved | TOGETHER WITH Hi Reader, here's what you need to know for December 13th in 3:09