What The Elle - 💸 Your fave Ellevest content in 2022

Your Fave Ellevest Moments of 2022
At Ellevest, we spend all year making sure you have the tools and resources you need to thrive financially. In 2022, some days that meant publishing a guide on how to convince your employer to cover reproductive health. Other days, it meant posting an American Girl doll meme.
See, our community contains multitudes. We need our hot girl walks and our f*ck-you funds in equal measure. We rage at the Supreme Court's devastating injustices while celebrating its newest member's journey. And while so many things didn't go our way this year, we're doing our darndest to trust the process. To play the long game. And we think that seeing how far we've come — what we've gotten through together — is part of that.
That's why it's our tradition to round up the articles and social posts you, our Ellevest community, loved best this year. Explore them all at the link below.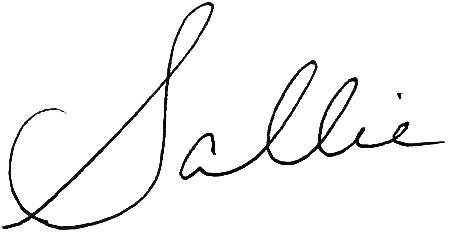 CO-FOUNDER & CEO
Women's financial health got worse in November
Although the Ellevest Women's Financial Health Index had seen marginal gains over the last three months, it dropped back down to 1.1 in November 2022 — essentially matching the rock bottom it hit back in July. Oof. Click through to read what happened.
Money Tip of the Week
All this FTX stuff might have you wondering: Wait, do I know how my money is insured? The good news: Whether it's saved in an FDIC-backed savings account or invested in an IRA, your buck$ probably have backup. (As in, if your bank or brokerage bites the dust, that's a them problem, not a you problem.)
Read up on how Ellevest protects your assets when you invest with us. And if you're curious, check out this Wall Street Journal explainer on how and why investments like crypto are not insured.
Some good news about inflation?
The new numbers for November are out. Upside is, they're actually better than economists expected. But we're not out of the woods yet. Brush up on your inflation knowledge — from how it's measured to what makes for a good sign — in our handy inflation explainer.
The Fed raised interest rates again (but it could be worse)
The bad news: They're up to 4.25%, the highest they've been since 2007. The not-so-bad news: Looks like the Fed might be cautiously optimistic about 2023. Get the full breakdown on Fed interest rates and how they impact you in our lil 101 on Fed interest rates.
Mark your calendar
•

Budget How-To: Discover the freedom of budgeting through two simple methods. 🕊

TODAY 6 PM ET: Sign Up

•

All About Membership at Ellevest: Learn about membership perks you may not already know about. 💡

NEXT TUESDAY 5 PM ET: Sign up for free
Busy this week? Check out all upcoming workshop dates and times.
Links we're lovin'
| | |
| --- | --- |
| • | "I don't want glossy affirmations about how I can still look good at 40; I want to know how to navigate a career change without spending another decade in school while caring for school-age kids and still paying my steadily mounting bills." |
| • | 279 volunteers with gun-control group Moms Demand Action — 86% of them women — ran for office this fall, in 42 states. And *more than half* of them won. Read this piece about it if you need some heartening news. (And don't we all?) |
| • | Did you know there were more women shareholders than men at AT&T and General Electric before the 1929 stock crash? This article about the sexist history of corporate governance is chock-full of fascinating trivia. |
| • | You can probably guess our first reaction to this story about eight men investors accused of pump-and-dump stock trading. (It was something along the lines of, "Finance bros gonna finance bro.") |
| • | Oh, hello! We were featured in WTFintech, the fintech newsletter from Workweek! It dives into some of the changes we've made in the past year as a company (not to mention compliments us a few times — we're blushing). |
'Tis the season to give the gift of coaching! (With Ellevest gift cards.)
© 2022 Ellevest, Inc. All Rights Reserved.

All opinions and views expressed by Ellevest are current as of the date of this writing, for informational purposes only, and do not constitute or imply an endorsement of any third party's products or services.

Information was obtained from third-party sources, which we believe to be reliable but not guaranteed for accuracy or completeness.

The information provided should not be relied upon as investment advice or recommendations, does not constitute a solicitation to buy or sell securities and should not be considered specific legal, investment or tax advice.

The information provided does not take into account the specific objectives, financial situation, or particular needs of any specific person.

Investing entails risk, including the possible loss of principal, and past performance is not predictive of future results.

Ellevest, Inc. is a SEC registered investment advisor. Membership fees and additional information can be found at

https://www.ellevest.com/

.

Key phrases
Older messages
👛 How Do We Solve the Masculinity of Wealth?
Tuesday, December 13, 2022
… and other answers to your questions on how to build wealth. ‌ ‌ ‌ ‌ ‌ ‌ ‌ ‌ ‌ ‌ ‌ ‌ ‌ ‌ ‌ ‌ ‌ ‌ ‌ ‌ ‌ ‌ ‌ ‌ ‌ ‌ ‌ ‌ ‌ ‌ ‌ ‌ ‌ ‌ ‌ ‌ ‌ ‌ ‌ ‌ ‌ ‌ ‌ ‌ ‌ ‌ ‌ ‌ ‌ ‌ ‌ ‌ ‌ ‌ ‌ ‌ ‌ ‌ ‌ ‌ ‌ ‌ ‌ ‌ ‌ ‌ ‌ ‌ ‌ ‌
⛅ What About 2022 Was Hopeful?
Tuesday, December 6, 2022
Plus, a new case for reparations, WTF FTX, & a reminder to put a little respect on your cal. ‌ ‌ ‌ ‌ ‌ ‌ ‌ ‌ ‌ ‌ ‌ ‌ ‌ ‌ ‌ ‌ ‌ ‌ ‌ ‌ ‌ ‌ ‌ ‌ ‌ ‌ ‌ ‌ ‌ ‌ ‌ ‌ ‌ ‌ ‌ ‌ ‌ ‌ ‌ ‌ ‌ ‌ ‌ ‌ ‌ ‌ ‌ ‌ ‌ ‌ ‌ ‌
Tuesday, November 29, 2022
Plus, student loans paused again, donation budgets, and the legal right to be no fun. ‌ ‌ ‌ ‌ ‌ ‌ ‌ ‌ ‌ ‌ ‌ ‌ ‌ ‌ ‌ ‌ ‌ ‌ ‌ ‌ ‌ ‌ ‌ ‌ ‌ ‌ ‌ ‌ ‌ ‌ ‌ ‌ ‌ ‌ ‌ ‌ ‌ ‌ ‌ ‌ ‌ ‌ ‌ ‌ ‌ ‌ ‌ ‌ ‌ ‌ ‌ ‌ ‌ ‌ ‌ ‌ ‌ ‌
Tuesday, November 22, 2022
Plus, miracles happen, your 2022 wins, and how to have a money convo with your parents. ‌ ‌ ‌ ‌ ‌ ‌ ‌ ‌ ‌ ‌ ‌ ‌ ‌ ‌ ‌ ‌ ‌ ‌ ‌ ‌ ‌ ‌ ‌ ‌ ‌ ‌ ‌ ‌ ‌ ‌ ‌ ‌ ‌ ‌ ‌ ‌ ‌ ‌ ‌ ‌ ‌ ‌ ‌ ‌ ‌ ‌ ‌ ‌ ‌ ‌ ‌ ‌ ‌ ‌ ‌ ‌ ‌