🏆 This year's investing winners and losers
Hi Reader, here's what you need to know for December 29th in 3:11 minutes.
💸 Your bank balance likely looks as dry as an overcooked turkey after all that holiday merriment. So join financial experts Carl Richards and Helena Wardle for Wealth Building Habits on January 11th, and find out how to pad your wallet out in 2023. (Best of all, that still leaves time to browse the sales first.) Grab your free ticket
Today's big stories
It was hard to keep track of this year's constant chaos, so we've broken down what actually happened

Three big takeaways from the past year could help you up your game in the new one – Read Now

Plenty of investments floundered this year, but a couple of plucky ones still flourished
Reality Show
What's Going On Here?
The last few years have felt like a living social experiment, and this one was enough to convince even the most steadfast skeptics.
What Does This Mean?
Cast your mind back to the start of the year: supply chains were already bruised from the pandemic, then war in Europe battered them beyond belief. The resulting shortages lit a fire under food and energy prices, which helped ignite prices around the globe. And that's a big reason why some economists reckon global inflation will end the year at a staggering 9.5%.

Luckily for us, central banks swooped in to save the day. Unluckily for us, they had to use aggressive interest rate hikes to fight inflation. Problem is, hikes dent the economy by making it more expensive to borrow and spend. That might be why economists widely expect the global economy to grow just 3.2% this year compared to 2021. Huh, we thought reminiscing would be fun.
Why Should I Care?
Zooming in: Land that job, quick.
The job market managed to hold up throughout all the drama. With around two vacancies for every unemployed head in the US, the onus was on employers to raise wages to win over workers. Even that wasn't enough: "real wages" – adjusted for inflation – in the US were still almost 2% lower in November than the year before. But now that the economy's slowing down, and layoffs are cropping up everywhere (we're watching, Big Tech), 2023 could be a whole different beast.

The bigger picture: Tough love.
The Federal Reserve, Bank of England, and European Central Bank fought inflation with gusto this year – gusto being jumbo rate hikes, of course. And despite choking economies in the process, recent data shows their persistence might've knocked the worst of the wind out of inflation's sails. Central banks have eased up a little now, but time will tell if their well-intended efforts have pushed economies into full-blown recessions.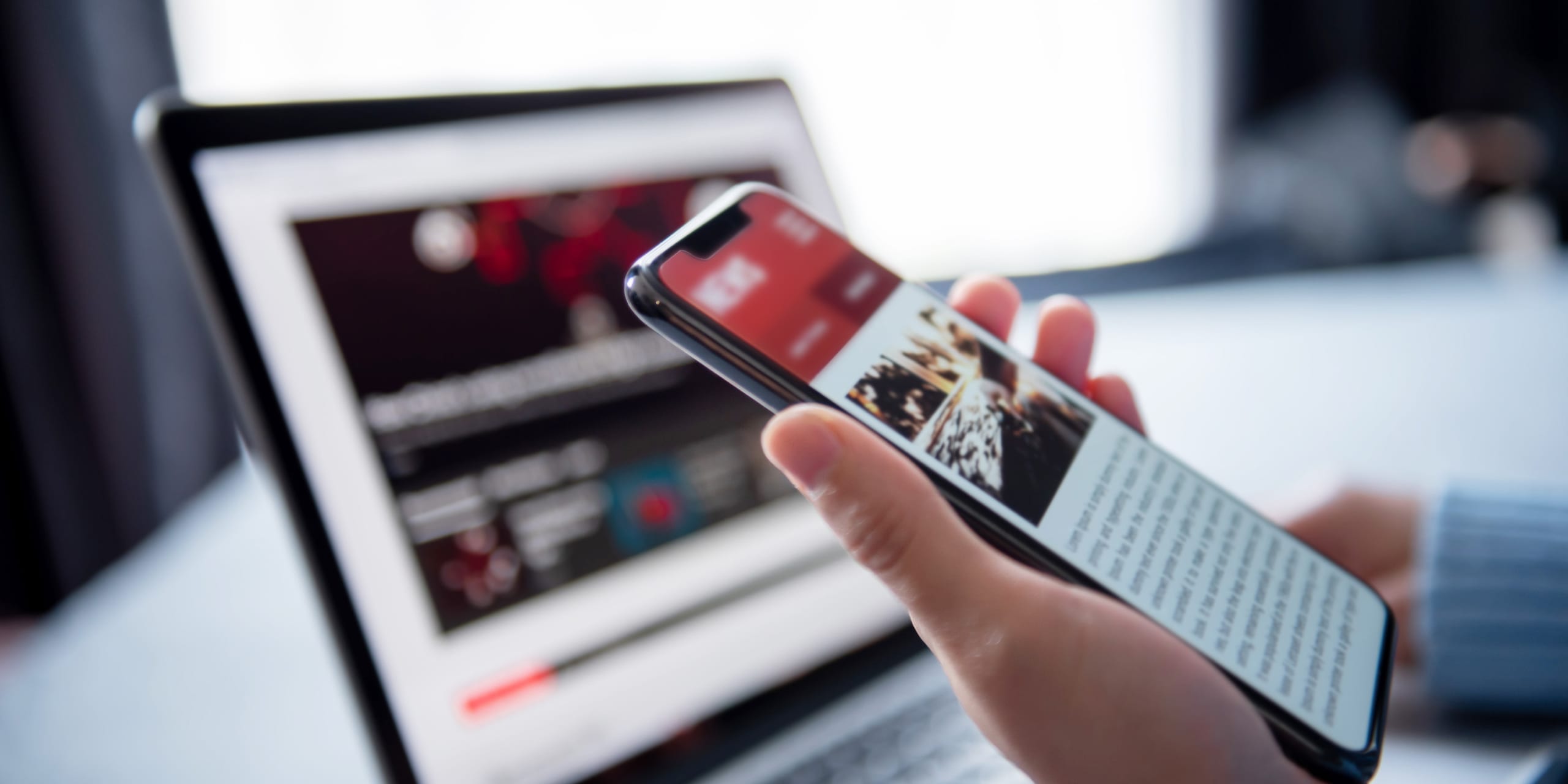 Finally, a brand aggregator that you can invest in
It's easy to start an online business these days. But growing it to peak levels is no small feat.
You're taking on product development, marketing, and distribution… to name just a few.
There are tons of small brands with great ideas and healthy sales. They just lack the resources to scale to their potential. And that's where brand aggregators like Upexi shine.
Upexi buys brands, grows sales, and cuts costs, which means more profit. Put a bunch of these brands together, and you have a diversified portfolio – one that you have the chance to invest in.
That's kind of a big deal: brand aggregators are usually private companies. And the private ones alone have raised over $12 billion: the market is big, and it's growing.
Upexi, though, is listed on the Nasdaq (ticker: UPXI). Now could be the perfect time for you to get involved.
Disclaimer: This content is for US investors only, if you are not a US investor please ignore this content. This content is a paid advertisement for Upexi (NASDAQ: UPXI) from Interactive Offers and Finimize. This is not Finimize editorial content. Finimize received a fixed fee for producing, hosting and promoting this content on behalf of Upexi, totalling $23,000. Other than the compensation received for this service, Finimize and its principals are not affiliated with either Interactive Offers or Upexi. Finimize and its principals have no ownership in Upexi. The content on this page should not be taken as advice, an endorsement, or a recommendation from Finimize and its principals to buy or sell any security. Finimize and its principals have not evaluated the accuracy of any claims made on this page. Finimize and its principals recommend that investors do their own independent research and consult with a qualified investment professional before buying or selling any security. Investing is inherently risky and capital is at risk. Past performance is not indicative of future results.
Starstruck
What's Going On Here?
Plenty of tried-and-tested investor favorites lost their shine this year, making room for one gold-star sector to steal the limelight.
What Does This Mean?
Let's make a deal: we'll rip the bad news Band-Aid off first, then finish on a high. Stocks, for starters, were sucked dry by recession fears, valuation-denting rate hikes, and disappointing earnings: in fact, the S&P 500 – the biggest US index – tumbled 20% this year. Government bonds didn't fare much better: investors were quick to ditch them when higher inflation and rates chipped away at bonds' fixed payments, and central banks sold theirs to tamper down inflation. But one investment really took off: commodities went from strength to strength this year, as war in Europe thrashed supplies of energy and raw materials globally. That meant het-up demand outstripped supply and then some, tipping key commodity indexes into the green for the year. See, told you it wasn't all bad.
Why Should I Care?
For markets: It's not you, it's the global economy.
Lucrative investing opportunities were few and far between this year: out of the whole S&P 500, only the runaway energy sector pulled off decent growth. Even your classic defensive go-tos like consumer staples and utilities – which folk tend to use no matter what – left investors barely breaking even. And the curse struck a few investor favorites too: Big Tech darlings Meta and Amazon's stocks slipped 65% and 51% respectively this year, while OG EV-maker Tesla is languishing at its lowest in two years. So yeah, it wasn't you.

The bigger picture: Crypt-ho-ho-ho.
Let's be real, you were unlikely to take any gambles this year when you could settle for guaranteed returns from your savings accounts. Investors made the most of higher rates and stuck their cash into savings, and were quick to throw out their riskier investments first. Crypto – bet you saw that coming – was dropped like a hot potato, sending bitcoin and ether down 65% and 68% this year.
"Laziness is nothing more than the habit of resting before you get tired."
– Jules Renard (a French author)
Thanks for reading Reader. If you liked today's brief, we'd love for you to share it with a friend.
Older messages
🇨🇳 China's making 2023 its year
Thursday, December 22, 2022
China's coming back, baby | You can't spell "Micron" without "micro" | Finimize Hi Reader, here's what you need to know for December 23rd in 3:14 minutes. 🎄 The
🏡 Good news for homeowners, bad news for homebuyers
Tuesday, December 20, 2022
The Bank of Japan just stunned markets | Good news for the UK housing market | TOGETHER WITH Hi Reader, here's what you need to know for December 21st in 3:14 minutes. 😎 Your fashion sense is
🐦 Twitter told Elon Musk to step down
Monday, December 19, 2022
Musk asked, and Twitter answered | BlackRock a great year, unlike the rest of us | TOGETHER WITH Hi Reader, here's what you need to know for December 20th in 3:15 minutes. 💘 If you're headed
😔 Coal's setting a worrying record
Sunday, December 18, 2022
Coal use is due to hit an all-time high | Hedge funds bet against hard-pressed bitcoin miners | TOGETHER WITH Hi Reader, here's what you need to know for December 19th in 3:09 minutes. 💸 Beyoncé x