Now I Know - Now I Know: A City Fit for a King
Today we celebrate the birthday of Martin Luther King, Jr. in the United States so, I'm taking the day off as I usually do on holiday Mondays. Here's a re-run I share every few years on this day. -- Dan

A City Fit for a King
The Reverend Dr. Martin Luther King, Jr., was born in Atlanta, Georgia on January 15, 1929. On October 14, 1964, he became the then-youngest person to ever win the Nobel Peace Prize. And his hometown of Atlanta wanted to throw him a party: an inter-racial banquet, with official invitations going to the city's leaders and titans of industry. The invites were signed by the city's mayor, religious leaders from across faiths, a university president, and the publisher of the major area newspaper.
Unfortunately, Atlanta was still racially segregated, and while King had many fans, he also had many enemies. Many whites were upset that King had been honored by the Nobel committee; one of the state's senators, Herman Talmadge, expressed his dissatisfaction with the honor, wondering aloud why the committee gave a peace prize to a person who promoted lawbreaking. Invitations to the highly exclusive event came back with many more declinations than one would expect. A New York Times report claimed that a well-known (but unidentified) banker in the Atlanta area took to the phones, hoping to convince other whites to abstain from attending the banquet, and certainly, there were others preaching the same message.

As the days ticked by, it looked more and more likely that the Dinkler Plaza Hotel — the site of the gala — was going to be rather empty on the evening of the event. Mayor Ivan Allen realized that such a result would be a stain on the city's reputation, both immediately and forevermore, and also realized that it could set back the clock on racial relations in Atlanta significantly. He struggled to find a solution, but then, an unlikely hero stepped in.

Mayor Allen and J. Paul Austin, the chairman, and CEO of the Coca-Cola Company, called together a meeting of Atlanta's business leaders, and Austin threw down the gauntlet. According to the Atlanta Constitution-Journal, Austin told those assembled that "it is embarrassing for Coca-Cola to be located in a city that refuses to honor its Nobel Prize winner. We are an international business. The Coca-Cola Company does not need Atlanta. You all need to decide whether Atlanta needs the Coca-Cola Company."

They decided. Within two hours, all of the tickets were sold, and interest in the event skyrocketed so much that Martin Luther King, Sr. (yes, the honoree's father) had trouble getting enough tickets for his own use. The Dinkler Plaza was stuffed to the brim with over 1,500 partygoers, and, perhaps most importantly, the police detail outside had nothing to do. The police were there to combat the hordes of protesters expected to descend upon and disrupt the party — but the threat never materialized.
---
Now I Know is supported by readers like you. Please consider becoming a patron by supporting the project on Patreon.

Click here to pledge your support. (If you do, in gratitude, you'll have an ad-free Now I Know experience going forward.)
---
Like today's Now I Know? Share it with a friend -- just forward this email along.
And if someone forwarded this to you, consider signing up! Just click
here
.
Archives · Privacy Policy

Copyright © 2023 Now I Know LLC, All rights reserved.
You opted in, at http://NowIKnow.com via a contest, giveaway, or the like -- or you wouldn't get this email.

Now I Know is a participant in the Amazon Services LLC Associates Program, an affiliate advertising program designed to provide a means for sites to earn advertising fees by advertising and linking to Amazon.com. Some images above via Wikipedia.

Now I Know's mailing address is:


Want to change how you receive these emails?
You can

update your email address

or

unsubscribe from this list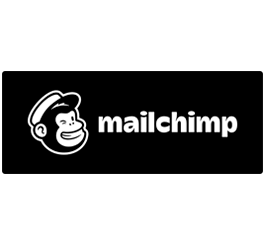 Key phrases
Older messages
Now I Know: The Birds That Gave The Bird
Friday, January 20, 2023
In their defense, they didn't really know what they were saying... right? View this email in your browser · Missed one? Visit the Archives Hope you had a good weekend (yes, I know it's Tuesday,
Now I Know: Why Diet Coke Loves Mentos
Friday, January 20, 2023
Science!! View this email in your browser · Missed one? Visit the Archives This is a re-run from twelve years ago today, but revised a bit to make it read better. I also added a new bonus fact; the old
Now I Know: The Littlest Big Winner?
Tuesday, January 10, 2023
An Adam Sandler joke becomes real, I guess? View this email in your browser · Missed one? Visit the Archives Good luck to anyone who decides to buy a MegaMillions ticket; and great luck to anyone who