🧙‍♂️ Paid Sponsorships with Death Wish Coffee, HairstyleAI, Neighborhood Sun, Bluey + many more [February 9]
| | |
| --- | --- |
| | |
Hey there,
Did you know Cohort #8 of my program, Brand Deal Wizard, opens on Feb 23? 🤩
Hit reply and let me know what questions you have! 🤓
| | |
| --- | --- |
| | 7 sponsorship opportunities we hunted down |
| | |
| --- | --- |
| | Interview: How to get a new project sponsored |
| | |
| --- | --- |
| | Secret research on superReply, Copilot, and Supergoop! |
I got a chance to sit down with Josh Spector to chat about how to get a brand new creative project sponsored.
I also share behind-the-scenes of how I got MY new podcast, Creator Debates, sponsored before it even launched. 👀
For your clicking pleasure below! 👇
$3M Sponsorship Expert Reveals His Secrets
Reach the Creator Community
Guess what? You're reading promotional content in a newsletter.
Sponsoring influencer newsletters, like this one, is a great way to reach engaged and targeted audiences.
It will build your brand — whether that is your personal brand or your business.
So here is the deal. This newsletter is part of the ConvertKit Sponsor Network (CKSN), representing more than 100 individual newsletter creators.
Sponsor my newsletter and gain access to many more.
*
Sponsored content
Side Hustle Alert: How to Win Clients On Upwork in 5 Simple Steps
Freelancing can be a lucrative side hustle for any creator. Just ask my friend Dorothy — she's earned over $1M in freelance fees from clients found on Upwork 🤯
And when you subscribe to her daily freelancing newsletter, The Gig, at the VIP link below…
You'll also get access to a paid training on her 5-step process for landing top tier clients, free of charge.
*
Not a sponsor or affiliate link, just shouting out a friend
😀
Sponsorships we hunted down (Feb. 2-9)
*
Wanna get your brand's campaign in front of 10K+ creators? Click
here
.
Brand: Death Wish Coffee

"Looking for creators to participate in our Death Wish Coffee February Sponsored Campaign + Product Review campaign!"

Deliverables: 1 blog post (500+ words), 2 social shares (FB, IG)
Brand: Neighborhood Sun

"We're looking for creators interested in sharing sustainable and low-waste living solutions with their community."

Deliverables: IG
Brand: HairstyleAI

"Looking for creators to try out new hairstyles with AI technology."

Deliverables: TBD
Brand: Neutrogena

"Looking to partner with content creators to develop high quality imagery inspiring shoppers to try out the new makeup products."

Deliverables: 10+ photos
Brand: Neutrogena

"Looking to partner with beauty lovers to produce GRWM (Get Ready With Me) style content using their new favorites for Face, Eyes and Lip."

Deliverables: 1 TikTok (10-30 seconds)
Brand: Fresh Step & Buffalo Blue + Walmart

"We are looking for U.S. residents with 20k+ Instagram and/or TikTok that love shopping at Walmart, enjoy sharing content about their adorable cat(s), and are all about saving up Paw Points at Walmart!"

Deliverables: 1 IG posts + 2 IG stories (6 frames) or 2 TikTok's or 1 long form video, exclusivity, usage
Are you in our private Circle community yet?

We often share MORE paid sponsorship opportunities inside that we don't include in this newsletter simply because they're very quick turnarounds.
Want more sponsorship leads?
** Additional brands we researched this week: superReply, Copilot, and Supergoop!. **
Names/contacts

Email addresses

LinkedIn URLs

Pitching angles
Join 396 other creators getting this week's Secret Brand Deal Research:
You're missing out!
Refer 1 creator to unlock exclusive VIP content
YOUR REFERRAL LINK:
https://sparklp.co/af825d09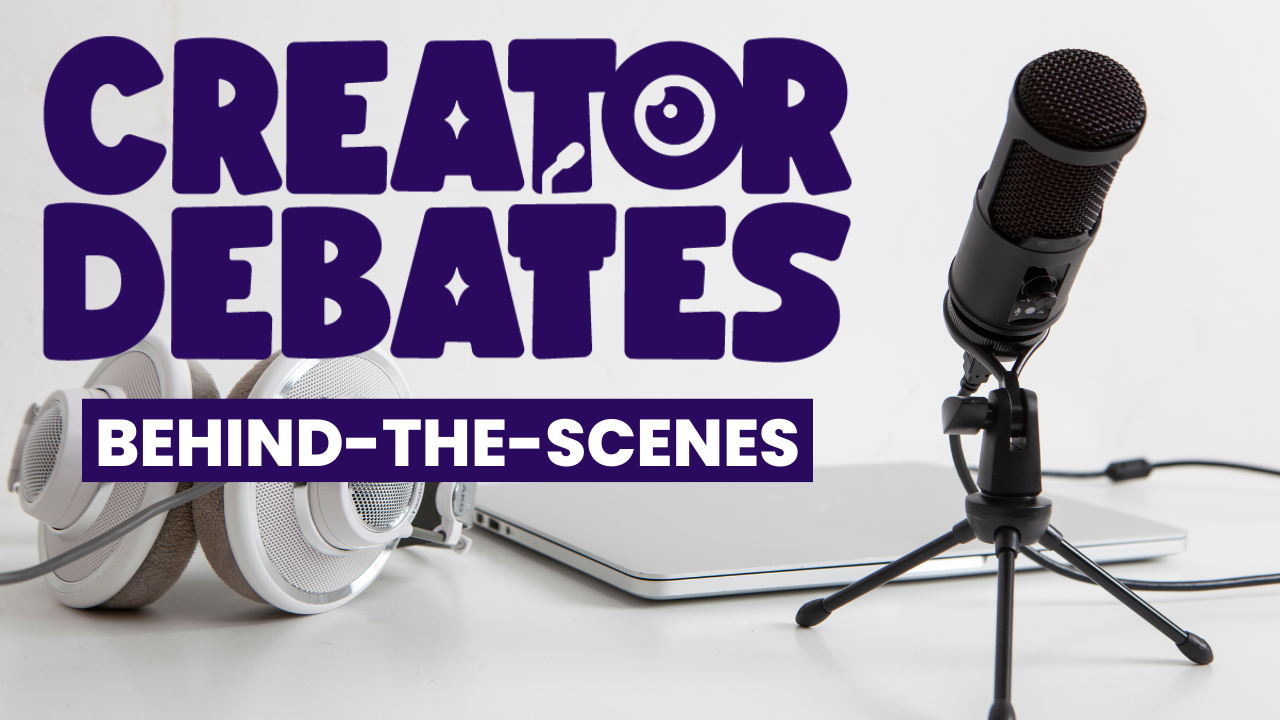 Creator Debates: Behind-The-Scenes
My new video podcast, Creator Debates, has officially LAUNCHED! 🚀 The reason I created this show is because we're constantly having to make decisions as creators, right? And, at least for me, most of the time I feel like I have no idea what I'm doing. 🫣
"Do I really haaaaave to be on TikTok?! Does my podcast NEED video?! Should I hire a manager?! Should I buy that new camera/lens/software?! Do I need to incorporate?!" Let's talk about it.
Hope today's email makes you some money! ✌️
Justin Moore | Creator Wizard
P.S. Looking to learn more? Here are 5 ways I can help:
2. My on-demand, self-study course,

Gifted To Paid

 (if you want to convert free product offers into PAID partnerships...in 90 minutes flat)
3. My advanced, 4-week LIVE course, 

Brand Deal Wizard

 (if you want to stop leaving thousands on the table during your sponsorship negotiations and inject more certainty into your pricing & pitching strategies)
4. 

1-1 Coaching

 (I personally help you work through a complex negotiation, analyze your specific pricing and rates, overall audience monetization, or other creator business challenges)
| | |
| --- | --- |
| | 5. Hit reply to this email if you have a different question or are not sure which is right for you! |
7172 Regional St. #140, Dublin, CA 94568
Not getting what you need?

Unsubscribe

Key phrases
Older messages
🧙‍♂️ Announcing Creators Debates! 🎤
Monday, February 6, 2023
Stupid arguments to help creators make smart decisions 🤓 ‌ ‌ ‌ ‌ ‌ ‌ ‌ ‌ ‌ ‌ ‌ ‌ ‌ ‌ ‌ ‌ ‌ ‌ ‌ ‌ ‌ ‌ ‌ ‌ ‌ ‌ ‌ ‌ ‌ ‌ ‌ ‌ ‌ ‌ ‌ ‌ ‌ ‌ ‌ ‌ ‌ ‌ ‌ ‌ ‌ ‌ ‌ ‌ ‌ ‌ ‌ ‌ ‌ ‌ ‌ ‌ ‌ ‌ ‌ ‌ ‌ ‌ ‌ ‌ ‌ ‌ ‌ ‌ ‌ ‌ ‌ ‌
🧙‍♂️ Hiding your media kit? Stop it! (here's why)
Monday, January 30, 2023
If you don't wanna lose business from brands, read this. ‌ ‌ ‌ ‌ ‌ ‌ ‌ ‌ ‌ ‌ ‌ ‌ ‌ ‌ ‌ ‌ ‌ ‌ ‌ ‌ ‌ ‌ ‌ ‌ ‌ ‌ ‌ ‌ ‌ ‌ ‌ ‌ ‌ ‌ ‌ ‌ ‌ ‌ ‌ ‌ ‌ ‌ ‌ ‌ ‌ ‌ ‌ ‌ ‌ ‌ ‌ ‌ ‌ ‌ ‌ ‌ ‌ ‌ ‌ ‌ ‌ ‌ ‌ ‌ ‌ ‌ ‌ ‌ ‌ ‌