February 14, 2023 | Read Online
💎 5 Tweet Tuesday 💎
The best 5 tweets i saw this week 💎
Let's dive in:
#1 💎
Alex Hormozi

@AlexHormozi
1) Value: is what they get
2) Price: is what they pay
3) Cost: is what it costs you
Great business: 1 > 2 > 3
Most businesses: 2 > 1 > 3
Bad software startups: 3 > 2 > 1 😂
Feb 7, 2023
1.4K Likes 201 Retweets 57 Replies
Companies can price in two ways:
"Cost Plus" == start with what it costs you, and add a markup
"Value based" == start with what it's worth to the customer, then mark down
I love value based when you can pull it off.
#2 💎
PJ Milani | Visual Teacher💡

@milanicreative
Comfort zones are tiny prisons that keep us from experiencing the vastness of life.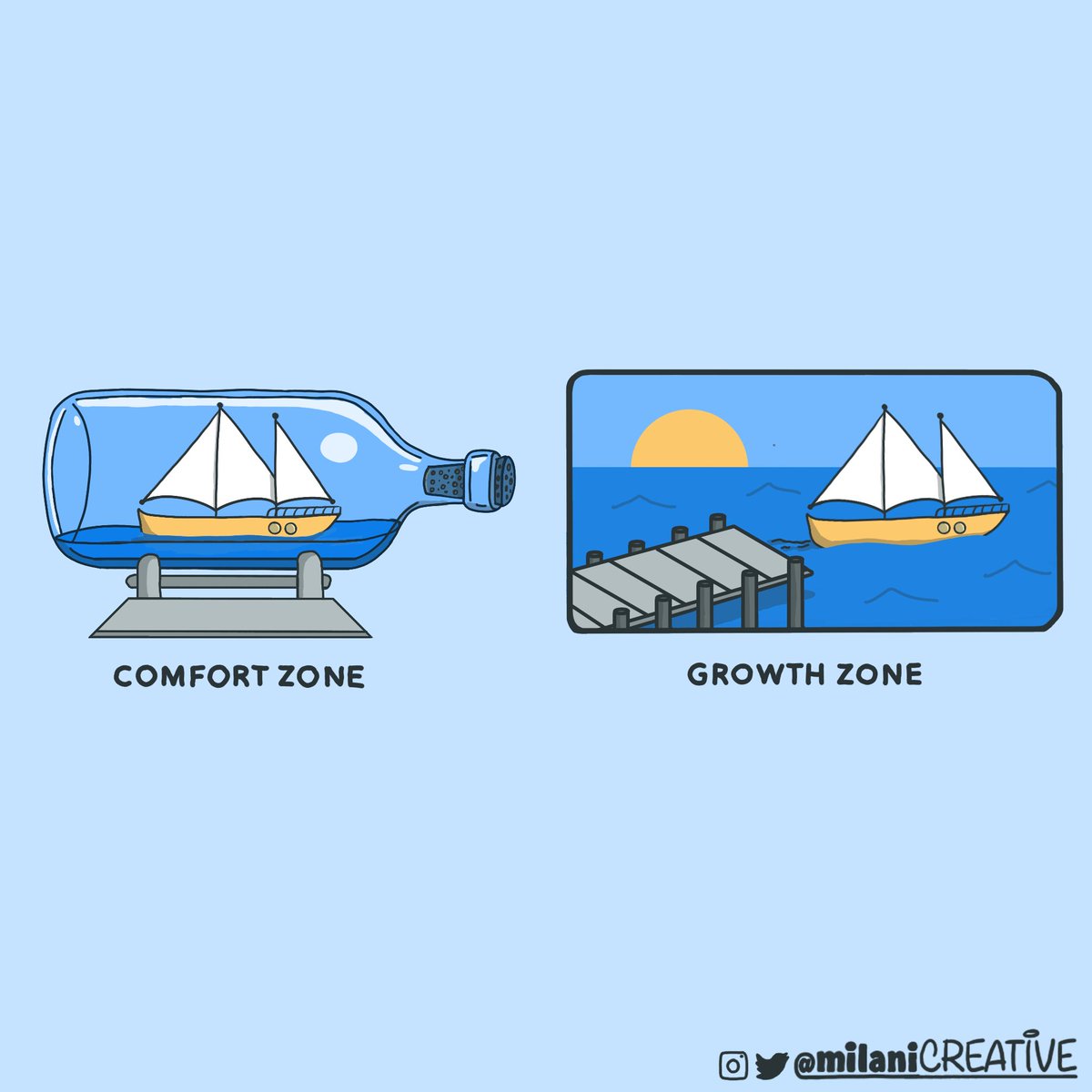 Feb 12, 2023
295 Likes 40 Retweets 16 Replies
Cheesy, but eh, it's a good reminder. Get outta your comfort zone.
#3 💎
Fight Haven

@FightHaven
They were hearing strange noises above them while sleeping at night...
Feb 13, 2023
71.9K Likes 11.2K Retweets 3.63K Replies
OK normally I would never post a video link in this newsletter…but this video is insane.
Kinda scary = I heard a noise in the ceiling
Scary = omg, it's a snake
WTF?!?! = the snake is the biggest snake i've ever seen and just fell thru the ceiling
#4 💎
Andrew Clark

@acdlite
"Internal Facebook tool, as a start up" is one of my favorite categories. I don't even need to look at the about page to know where the founder used to work.
statsig.com
Statsig | Product Observability, now in real-time
Statsig is a modern product observability platform that empowers teams to 10x their experimentation velocity, shipping every feature in a data-driven way.
Feb 11, 2023
91 Likes 3 Retweets 5 Replies
Agreed. I call this the "export" framework for startups.
Take anything that a big company spends millions of dollars building internally, and "export" that as a stand alone product for any company to use for a monthly fee.
Example: Facebook built a crazy "feature flag" tool internally, so they could roll out features but turn them off if they broke anything. So a few engineers from FB quit their job and created "Launch Darkly" to offer that product as a service (it's now worth ~$3B)
#5 💎
Abigail Higgins

@abbyhiggins
It finally happened: someone asked me where the library was in Spanish. I've been training for this since high school.
Feb 8, 2023
133K Likes 6.69K Retweets 988 Replies
🤣🤣
P.S. hit reply with your favorite tweet!
P.P.S. We're getting our first merch in (hoodies, you'll love it) made soon. First dibs will go to people with the most referrals tell a friend to subscribe to this using this link so it keeps track of your referrals!
Update your email preferences or unsubscribe here
228 Park Ave S, #29976, New York, New York 10003