Save time and headaches this tax season – here's how
Get More Out of Your Return With Tax Preparation Software
There's no sugarcoating it – filing taxes is one of the least exciting aspects of adulthood. Luckily, tax preparation software can simplify this process and maximize any available refund. These software programs make it easy to itemize deductible expenses and ensure you take advantage of any credits you're eligible for.
Here are a few reasons to consider using tax preparation software this season:
Save time. Tax prep software does the heavy lifting for you, so you don't have to waste time finding the correct form or calculating numbers manually.
Reduce costly errors. With features like real-time calculations and automatic form-filling, you can be more confident that your return is accurate and complete. And if you're feeling overwhelmed, you can get tax help and audit support for less than the cost of a CPA.
Maximize any available refunds. This software highlights credits and deductions you may not realize you're eligible for so you can get the most out of any returns.
Whether a seasoned tax pro or a first-timer, tax preparation software is an excellent investment that can save you time, money, and headaches.
So, head on over to our best tax preparation software list and make 2023 the year you upgrade to a smarter and more efficient way of doing your taxes.
Sincerely,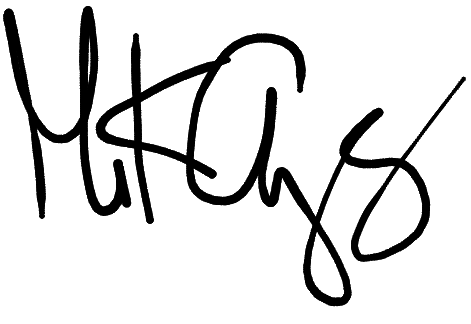 Mike Ayers
Executive Editor
This newsletter is free because Money earns a commission when you click or make purchases from the links in this email and on our site. We also receive compensation for some of the products and services featured in this message. Offers may be subject to change without notice. Learn more about how we make money.
Privacy Policy • Advertise With Us • We're Hiring!
To stop receiving these emails, unsubscribe or manage your email preferences.
Copyright ©2023 Money Group, LLC. All rights reserved.
Metro Office Park Calle 1, Building 7 Suite 204, Guaynabo, Puerto Rico 00968, U.S.

Key phrases
Older messages
Count on This in Retirement: High Health Care Costs
Wednesday, February 22, 2023
Also: The Average Tax Refund Is 11% Smaller Than Last Year So Far ͏‌ ͏‌ ͏‌ ͏‌ ͏‌ ͏‌ ͏‌ ͏‌ ͏‌ ͏‌ ͏‌ ͏‌ ͏‌ ͏‌ ͏‌ ͏‌ ͏‌ ͏‌ ͏‌ ͏‌ ͏‌ ͏‌ ͏‌ ͏‌ ͏‌ ͏‌ ͏‌ ͏‌ ͏‌ ͏‌ ͏‌ ͏‌ ͏‌ ͏‌ ͏‌ ͏‌ ͏‌ ͏‌ ͏‌ ͏‌ ͏‌ ͏‌ ͏‌ ͏‌ ͏‌
Issue #180: There are no stupid questions
Wednesday, February 22, 2023
plus Clint Eastwood's squirrels + Frankie Muniz ͏‌ ͏‌ ͏‌ ͏‌ ͏‌ ͏‌ ͏‌ ͏‌ ͏‌ ͏‌ ͏‌ ͏‌ ͏‌ ͏‌ ͏‌ ͏‌ ͏‌ ͏‌ ͏‌ ͏‌ ͏‌ ͏‌ ͏‌ ͏‌ ͏‌ ͏‌ ͏‌ ͏‌ ͏‌ ͏‌ ͏‌ ͏‌ ͏‌ ͏‌ ͏‌ ͏‌ ͏‌ ͏‌ ͏‌ ͏‌ ͏‌ ͏‌ ͏‌ ͏‌ ͏‌ ͏‌ ͏‌ ͏‌ ͏‌ ͏‌
Issue #179: Savings are meant to be spent (... right?)
Friday, February 17, 2023
plus bear selfies + Hayley Williams ͏‌ ͏‌ ͏‌ ͏‌ ͏‌ ͏‌ ͏‌ ͏‌ ͏‌ ͏‌ ͏‌ ͏‌ ͏‌ ͏‌ ͏‌ ͏‌ ͏‌ ͏‌ ͏‌ ͏‌ ͏‌ ͏‌ ͏‌ ͏‌ ͏‌ ͏‌ ͏‌ ͏‌ ͏‌ ͏‌ ͏‌ ͏‌ ͏‌ ͏‌ ͏‌ ͏‌ ͏‌ ͏‌ ͏‌ ͏‌ ͏‌ ͏‌ ͏‌ ͏‌ ͏‌ ͏‌ ͏‌ ͏‌ ͏‌ ͏‌ ͏‌ ͏‌ ͏‌ ͏‌ ͏‌
When Retirement Seems Like a Long Shot
Tuesday, February 14, 2023
Also: Workers Are Moving to These 5 US Cities More Than Anywhere Else ͏‌ ͏‌ ͏‌ ͏‌ ͏‌ ͏‌ ͏‌ ͏‌ ͏‌ ͏‌ ͏‌ ͏‌ ͏‌ ͏‌ ͏‌ ͏‌ ͏‌ ͏‌ ͏‌ ͏‌ ͏‌ ͏‌ ͏‌ ͏‌ ͏‌ ͏‌ ͏‌ ͏‌ ͏‌ ͏‌ ͏‌ ͏‌ ͏‌ ͏‌ ͏‌ ͏‌ ͏‌ ͏‌ ͏‌ ͏‌ ͏‌ ͏‌ ͏‌ ͏‌
Apparently nobody cares about this part of a check
Wednesday, February 8, 2023
plus the JoBros star + spendy fish ͏‌ ͏‌ ͏‌ ͏‌ ͏‌ ͏‌ ͏‌ ͏‌ ͏‌ ͏‌ ͏‌ ͏‌ ͏‌ ͏‌ ͏‌ ͏‌ ͏‌ ͏‌ ͏‌ ͏‌ ͏‌ ͏‌ ͏‌ ͏‌ ͏‌ ͏‌ ͏‌ ͏‌ ͏‌ ͏‌ ͏‌ ͏‌ ͏‌ ͏‌ ͏‌ ͏‌ ͏‌ ͏‌ ͏‌ ͏‌ ͏‌ ͏‌ ͏‌ ͏‌ ͏‌ ͏‌ ͏‌ ͏‌ ͏‌ ͏‌ ͏‌ ͏‌ ͏‌ ͏‌ ͏‌