Finimize - 🔫 The great crypto showdown
Hi Reader, here's what you need to know for March 24th in 3:09 minutes.
🗓 If you've already abandoned all your resolutions for 2023, here's your do-over opportunity. Join Moneybox's Brian Byrnes for How To Build Wealth In The New Tax Year on April 18th, and get your ISA ready for what could be a bumper twelve months. Get your free ticket
Today's big stories
The SEC closed in on Coinbase, with a legal showdown looking likely

A gloomier outlook has fund managers sitting on cash – Read Now

Consulting giant Accenture lined up 19,000 jobs on the chopping block
SEC You In Court
What's Going On Here?
The Securities and Exchange Commission (SEC) issued Coinbase a warning letter on Wednesday, sending the stock plummeting.
What Does This Mean?
It's no surprise that the SEC's been keeping a close eye on cryptocurrencies ever since the spectacular collapse of FTX last November. And the fact the authority has issued Coinbase a so-called "Wells notice" – a final warning before a legal battle kicks off – shows that the watchdog has got bite as well as bark. The bone of contention here is whether crypto's technically a security or nothing more than a currency of exchange: after all, it's only securities that feel the intense glare of full SEC regulation. The authority's doggedly insisting that Coinbase lets crypto be used as a kind of investment vehicle, while the firm's saying crypto's a whole lot closer to a commodity. Looks like one for the lawyers to battle out...
Why Should I Care?
Zooming out: Bad and good.
Coinbase's stock took a nosedive when the news broke. See, shareholders are worried that a regulatory defeat could lead to a wave of profit-slaying compliance costs. And tighter oversight could scare away crypto enthusiasts drawn by anonymity, and that tamped-down demand would drive down prices. But there might just be a silver lining: if the SEC comes out on top, Coinbase could rebrand crypto as a bona fide "investment", and that just might endear it to some naysayers.

The bigger picture: Winner takes most.
Bringing buyers and sellers together has been the bedrock of countless success stories: think of Amazon Marketplace, Booking.com, or even the Nasdaq. What makes these marketplaces such good businesses is that they enjoy something called a network effect – the more people who join, the more attractive joining becomes to other people, and so on. Exchanges like Coinbase work in the same way, and as the only publicly traded crypto exchange left in the US, that could work out well for the firm – provided crypto has staying power.
Ax-enture
What's Going On Here?
Consulting behemoth Accenture is wielding the headcount ax this time around, chopping 19,000 jobs according to news out on Thursday.
What Does This Mean?
Accenture makes its money by offering brains-for-hire to firms planning major system revamps. Over time it's evolved into a top-tier adviser for cutting-edge tech endeavors, like helping firms transition to the cloud – and that means this round of layoffs is well worth watching. See, while Accenture's only trimming 19,000 employees from its colossal 738,000-strong workforce, this move marks a stark reversal of its recent direction: the firm's filled out its ranks by an extra 50% over the past two years, driven by fierce competition to conquer the cloud. So whether this decision suggests a slowdown in demand or simply a pruning of underperformers, there's bound to be something behind this sharp about-face.
Why Should I Care?
Zooming out: On cloud four and a half.
As first-quarter results loom, tech investors are left pondering one super-important topic: just how bad the cloud slowdown will be for giants like Microsoft, Amazon, and Alphabet. Remember, those players fessed up to seeing, ahem, clouds gathering when they reported their fourth-quarter earnings – but the economic outlook has improved in recent months, and AI's burst onto the scene making all kinds of grand promises. That's lifted Big Tech titans' share prices, which has investors hoping that the cloud doesn't rain on their first-quarter parade. 

The bigger picture: Along for the ride.
Investors have been casting around for ways to hitch their portfolio to the AI train ever since ChatGPT's grand debut – and there's no shortage of prospects out there. IT services companies and consulting firms like Accenture could be one way to catch a ride: they've tended to thrive during past big tech shifts, and a bunch of companies could well look at AI, scratch their heads, and turn to the experts for help.
"If all economists were laid end to end, they would not reach a conclusion."
– George Bernard Shaw (an Irish playwright, critic, and political activist)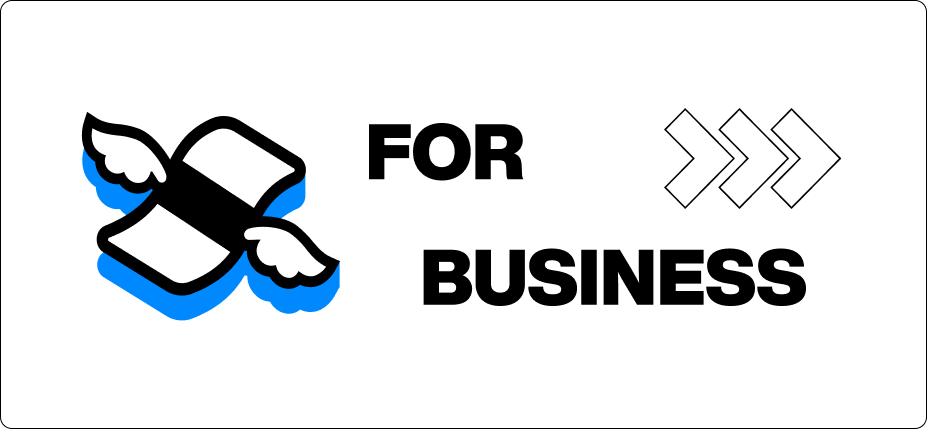 Put your brand's know-how in the spotlight
Retail investors are constantly on the lookout for reliable, smart, and easy-to-digest information.
We like to think our bite-sized, jargon-free content is what they're looking for – but your brand's specialist knowledge sure could help them level up too.
Finimize custom content solutions put your brand in the spotlight: demonstrate your expertise with jargon-free guides, and show our million-strong community that they can trust your brand.
Our editorial team will work with you to craft and maintain a content strategy that suits your business needs and resonates with our switched-on community, in text, audio, and video formats.
Thanks for reading Reader. If you liked today's brief, we'd love for you to share it with a friend.
Key phrases
Older messages
Wednesday, March 22, 2023
The Fed struck a compromise | Inflation dashed Brits' hopes | TOGETHER WITH Hi Reader, here's what you need to know for March 23rd in 3:07 minutes. ⏱ Time slips by pretty easily – so you might
Tuesday, March 21, 2023
JPMorgan rushed to rescue First Republic | Amazon's still slimming down | TOGETHER WITH Hi Reader, here's what you need to know for March 22nd in 3:03 minutes. 🔮 ChatGPT's smart, but it can
📈 The bitcoin bros are laughing now
Monday, March 20, 2023
The Credit Suisse takeover means pain for one group | It's bitcoin's time to shine | TOGETHER WITH Hi Reader, here's what you need to know for March 21st in 3:13 minutes. 👀 When markets get
5️⃣ Five simple steps to size up stocks
Sunday, March 19, 2023
FedEx delivered – and then some | Banks borrowed big from the Fed | TOGETHER WITH Hi Reader, here's what you need to know for March 20th in 3:12 minutes. 💰 Tax-free returns don't come knocking
Thursday, March 16, 2023
The ECB broke banks' hearts | John Lewis lost an utter fortune | TOGETHER WITH Hi Reader, here's what you need to know for March 17th in 3:11 minutes. ☘️ Finimized over a Guinness in The Palace