Better Sheets - Get unstuck
Go on, test me.
If you're stuck in sheets. Anywhere in sheets. Send an email.
Tell me where you are stuck.
It could be that you don't know where to begin getting better. I know it's hard to not know what you don't know.
It could be that you're stuck on a thorny problem at work.
Or you're stuck on what you think is a silly problem. I love silly problems.
My mission, at Better Sheets is to get you unstuck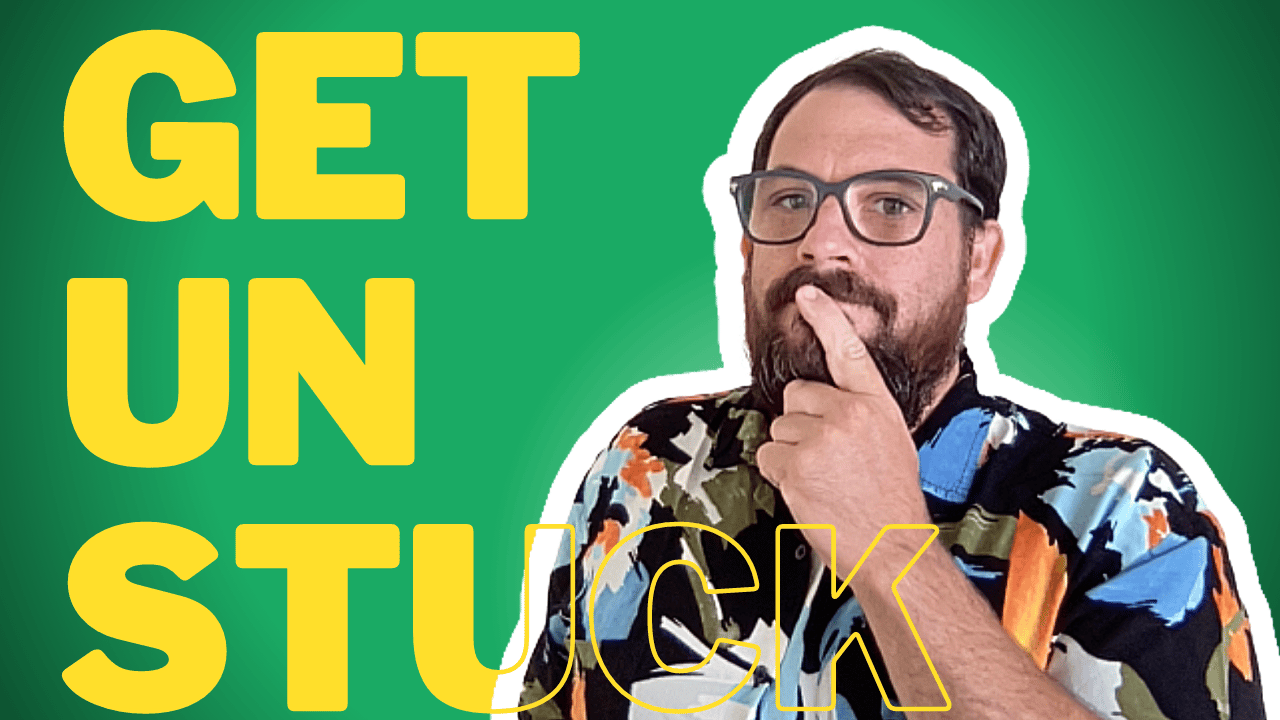 There are far too many options for me to go through right now but I'll try. I'll get through a bunch of situations and hope that something sparks your interest to hit reply and let me know where you're stuck.
Your Reply gets My Reply
Reply with where you're stuck and I'll reply with some ideas to get you unstuck, or a video, or a link to a video I already made.
If you're stuck understanding a formula
Let me know what formula is gumming up your works.
You can also access more information on any single google sheets formula by entering: BetterSheets.co/formulas/​
The cool thing is you can then also add any formula name to that url and you'll get direct access to more specific information.
• SUMIF: bettersheets.co/formulas/sumif​
• ARRAYFORMULA: bettersheets.co/formulas/arrayformula​
• IF: https://bettersheets.co/formulas/if​
If you're stuck making your sheet nicer looking
Send me a screenshot or a shared version. I'll reply with a few design ideas.
There are currently 61 tutorials in the Design Section.
And 26 videos in the Sheet Review section. This is the section where I do deep dives into existing sheets and make them better. You can always find inspiration there.
Check out on YouTube I released this week a review of Ali Abdaal's Google Sheet.
​
If you're stuck learning Apps Script
Let me know if you've tried the Spreadsheet Automation 101 course I made and where you dropped off. I have a few more tricks up my sleeve I'm still releasing so maybe you haven't gotten it yet.
And let me know if you haven't watched any of my videos on Apps Script. I'm happy to point you in a new direction. Either a quick 15 minutes crash course, or a longer sheet build (with Apps Script). There are 43 videos in the Apps Script category on Better Sheets.
Maybe Building an AI Prompt Playground is too advanced for you. That's fine. There's also Create a Stop Watch in a Sheet, and even more mentally helpful videos like Think Like a Programmer.
And there's plenty for you if you're advanced in Apps Script, and want to get sheets to do things on the web for you, beyond Google Sheets itself.
​
If you're stuck with ERRORS
I can help. Let me know what error you're stuck with. I got a ton of videos about errors!
And even created a game out of finding errors, solving errors, and learning Apps Script.
​
If you're stuck reply and let me know.
Happy to help
-Andrew
Resident Google Sheets Wizard at BetterSheets.co​
P.S.
Anyone getting this email who has not yet become a Better Sheets member should probably get the lifetime access now. The price will rise for Better Sheets in about 6 hours from when I'm sending this email.
​

Key phrases
Older messages
Saturday, May 6, 2023
I wrote everything I know to be aggravating about Apps Script. Why?​ Because I hope by sharing this aggravation you can realize that we're all in this together. And even someone who has used Apps
Thursday, May 4, 2023
You use Google Sheets, right? Hi! I'm Andrew, if we haven't met yet. I'm the resident Google Sheets Wizard at BetterSheets.co Google Sheets Wizard with Coffee I turn Sumatran Coffee into
Wednesday, May 3, 2023
Hello, my fellow Google Sheets User, Wanted to inform you that at the end of the week there's an unstoppable event! The price increase of Better Sheets on Appsumo. While you're getting over
50 Ways to Say "I Do Google Sheets"
Wednesday, April 19, 2023
How do you say "I know Google Sheets"? It might be a silly question but it's an important one if you're putting "Google Sheets" as a skill on your LinkedIn, on your CV, in
Resurrected 40-year-old Spreadsheet Technology
Saturday, April 1, 2023
It's April 1st, 2023. Just about 43 and a half years since the release of VisiCalc. visicalc returns. ​ Originally released October 17th 1979. VisiCalc was a core part of the product offering of