Now I Know: Making Money By Singing in Silence
This is a rerun from 2014 and a fantastic idea that I wish I had thought of.. -- Dan

Making Money By Singing In Silence
You've almost certainly never heard of the band Vulfpeck. They're a Los Angeles-based funk band and if you look through some of their stuff on YouTube, you'll see maybe a dozen or so videos each with around 20,000 to 50,000 views. One of their top ones, here, has about 100,000 views (and therefore, listens) as of this writing, a year after its initial upload.
It's hard to make a living releasing songs (or any media) to a small audience. Take the earnings an artist can expect from Spotify, for example. Spotify, a streaming music service, charges users $10 a month for its premium service and serves ads in its free version. It then shares a cut of that money plus any ad revenue with artists based on how often a listener plays that artist's songs. But that model turns music into a low-margin volume business, at least from the artist's perspective. Spotify shells out about $0.007 per song play (seven-tenths of a cent) to independent artists like Vulfpeck. So if your song gets 100,000 plays in a year? That'll earn $700, or about two bucks a day.
For a small band with a meaningful following, that's disappointing at best, and it all but precludes the group from being a commercial success. Even if you're more a hobbyist than someone who wants to be a professional musician, the lack of money means it's unrealistic to take your band on the road, playing live shows in front of 100 or so die-hards in select cities. Vulfpeck wanted to change that. So in the early part of 2014, they came up with a plan — starting with a brand new album. The album, called Sleepify, is ten songs in total. Each song is just over 30 seconds in length. And you can listen to it right now, without even clicking.
In fact, you kind of already are. That's because each of the ten tracks is silent.
The reason: The band realized that Spotify paid out that seven-tenths of a cent every time a listener played one of the band's songs, so long as the listener played at least 30 seconds of the song. The "song" itself didn't matter — it could have been some funk music track they recorded, a cover of classic 80s TV theme songs, a cat meowing, or in this case, total silence. That last choice was a particularly good fit for Vulfpeck's idea because (a) it was really cheap to record and (b) their fans could listen while they slept. A fan "listening" to a series of 30-second tracks while sleeping for, say, five hours? That's 600 plays. At $0.007 per play, Vulfpeck would be making just over $4 per fan, per night.
Getting fans on board wasn't hard, either. The band explained in its pitch in a video asking for overnight listeners to their silent album. Vulfpeck told fans that the proceeds from the stunt were going to fund a free concert tour. Further, the locations of the tour dates were to be determined by where people were listening, so the silence you streamed, the more likely Vulfpeck would come to your town. Billboard called the entire gambit "brilliant" and observed that "it could change the way independent artists regard streaming services and fan engagement."
But of course, Spotify wasn't all too happy about this. A few weeks later, the company barred Sleepify from its service, citing a violation of the service's terms of use. They did, however, pay the band for the streams up to enforcing that decision, albeit at a rate closer to $0.0035 per play. In July of 2014, the band received a royalty statement for $19,655.56.
---
Now I Know is supported by readers like you. Please consider becoming a patron by supporting the project on Patreon.

Click here to pledge your support. (If you do, in gratitude, you'll have an ad-free Now I Know experience going forward.)
---
Like today's Now I Know? Share it with a friend -- just forward this email along.
And if someone forwarded this to you, consider signing up! Just click
here
.
Archives · Privacy Policy

Copyright © 2023 Now I Know LLC, All rights reserved.
You opted in, at http://NowIKnow.com via a contest, giveaway, or the like -- or you wouldn't get this email.

Now I Know is a participant in the Amazon Services LLC Associates Program, an affiliate advertising program designed to provide a means for sites to earn advertising fees by advertising and linking to Amazon.com. Some images above via Wikipedia.

Now I Know's mailing address is:


Want to change how you receive these emails?
You can

update your email address

or

unsubscribe from this list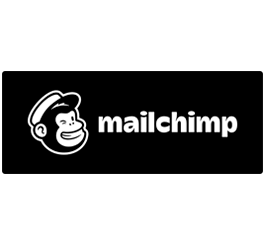 Key phrases
Older messages
Now I Know: Reintroducing the Random Button
Friday, May 26, 2023
And a lot of broken images, dead links, weird fonts, and other warts. View this email in your browser · Missed an issue? Click here! If you're new to Now I Know, you'll notice that today's
Now I Know: Tina Turner's Surprising Trademark
Thursday, May 25, 2023
What's love got to do with it? Not much View this email in your browser · Missed one? Visit the Archives Right after college, on a lark, some friends of mine and I went to a Tina Turner concert,
Now I Know: The Fake Town That Became Real (Briefly)
Wednesday, May 24, 2023
Welcome to Agloe, NY, a town which didn't exist until it did, and then didn't. View this email in your browser · Missed one? Visit the Archives This is a re-run from 2014, and to be honest, I