Bloomberg - Evening Briefing - Bad day for Binance
The US Securities and Exchange Commission accused Binance and its Chief Executive Officer Changpeng Zhao of mishandling customer funds, misleading investors and regulators and breaking securities rules. In a 136-page complaint filed Monday in a Washington DC federal court, the agency laid out a range of alleged violations against the world's biggest crypto exchange and its leader. "Zhao and Binance entities engaged in an extensive web of deception, conflicts of interest, lack of disclosure and calculated evasion of the law," SEC Chair Gary Gensler alleged in a statement. "The public should beware of investing any of their hard-earned assets with or on these unlawful platforms." —Natasha Solo-Lyons
Here are today's top stories
The S&P 500 Index was heading toward a bull-market milestone after stocks rallied on optimism the US Federal Reserve is nearing the end of interest-rate hikes. But on Monday, equities edged lower after both tech and energy stocks erased earlier gains. Here's your markets wrap.
Morgan Stanley strategists warn earnings per share for the S&P 500 are set to drop 16% this year. That's one of the more bearish predictions among those tracked by Bloomberg, and contrasts with bullish forecasts from the likes of Goldman Sachs, which anticipates mild growth.
Everyone from sovereign wealth funds to venture capitalists are spouting Wall Street's favorite buzzword: private credit. Higher rates, a bank-lending retreat and strong fees are bringing a raft of newcomers to a product that's quickly turned from a niche to a must-have. But not everyone is so optimistic.
Apple set a fresh all-time high on Monday (before falling back down a few bucks) ahead of its most significant product launch event in almost a decade. The company unveiled its long-awaited mixed-reality headset, capping more than seven years of development and vaulting Apple into a market that could someday transform computing.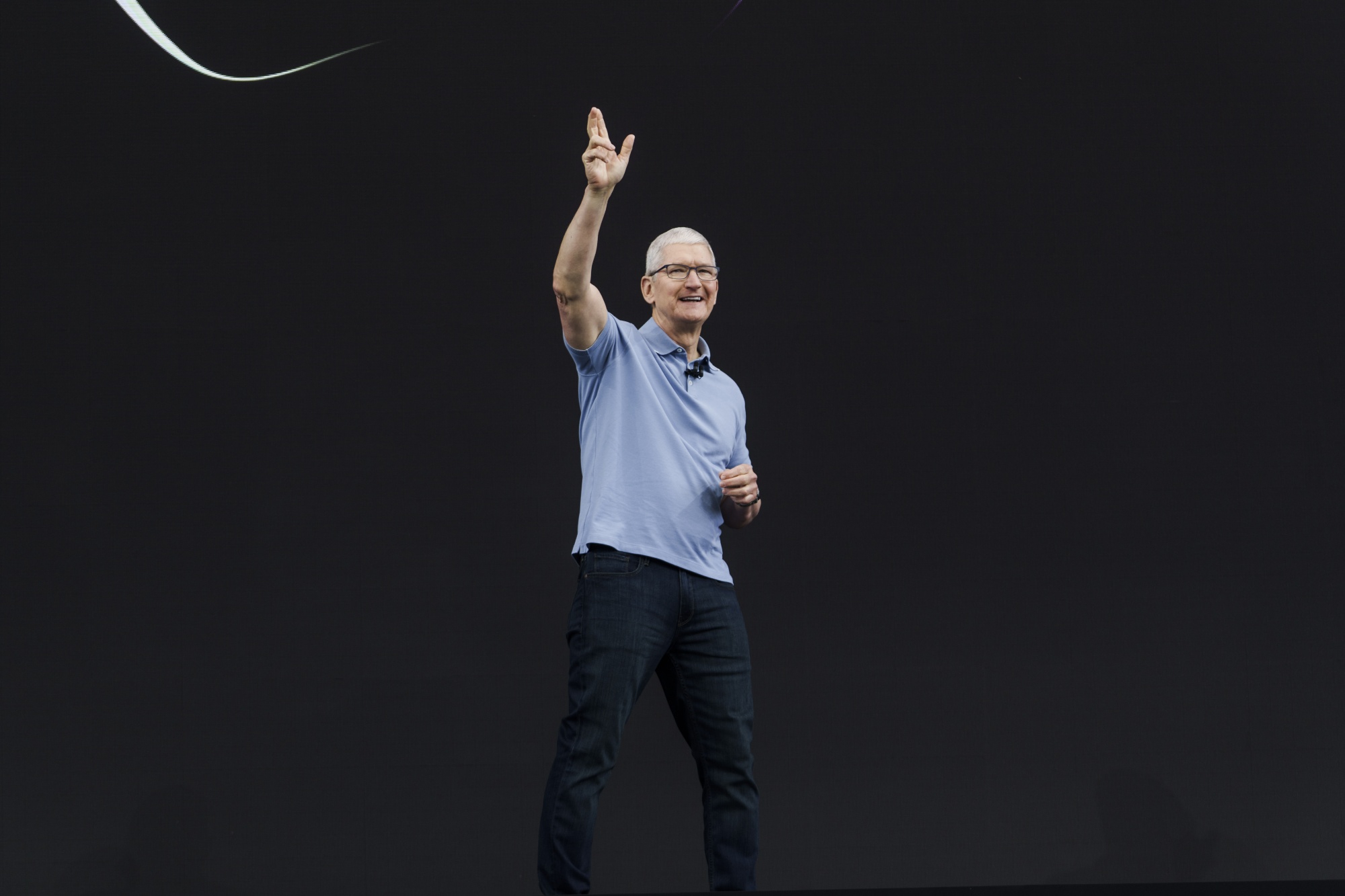 Tim Cook, chief executive of Apple, appeared at the Apple Worldwide Developers Conference on June 5 in Cupertino, California.  Photographer: Philip Pacheco/Bloomberg
Top China diplomat Wang Yi and Emmanuel Bonne, an adviser to French President Emmanuel Macron, agreed to create conditions which might allow for a "political settlement" of Russia's war on Ukraine, according to the Chinese government. Beijing, a close ally of the Kremlin, has ramped up efforts to be seen as a peacemaker. But the US and other Ukraine allies have dismissed some floated terms as rewarding Russian aggression. Meanwhile, Ukraine's long-awaited counteroffensive may have begun.
US regulators revoked emergency authorization for Johnson & Johnson's Covid-19 vaccine after the company's Janssen unit requested it. Janssen informed the Food and Drug Administration that shots bought by the government had expired and there was no demand for them in the US, the regulator said. In New York City, infections may be rising again.
On Wall Street, bosses be forewarned. Some of your employees would go as far as quit rather than spend more time in the office. That's according to the latest Bloomberg Markets Live Pulse survey, which found that roughly one in two people who work in finance would change jobs (or already have) if their managers—as many of them have been doing—required them to come in more.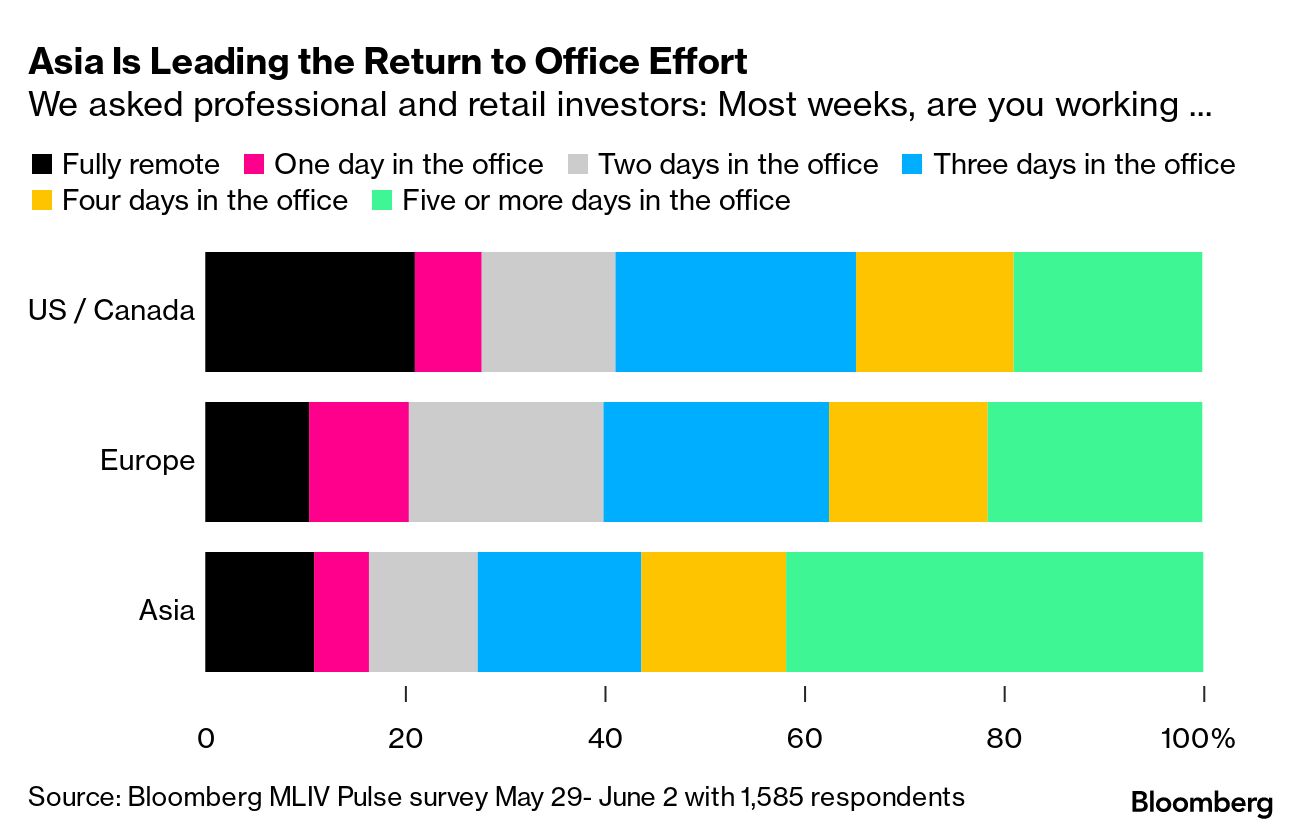 What you'll need to know tomorrow
As geopolitical tension encroaches on the Arctic, the US is once again experiencing a Sputnik moment. Global warming is crumbling the Arctic's walls of ice, raising hopes of access to its resources and new sea routes to project power and influence. A 2008 report from the US Geological Survey also called it the "largest unexplored prospective area for petroleum remaining on Earth." Old World riches like gold and the building blocks of new technologies such as rare earths and graphite are scattered around up there. Russia is campaigning to carve out a large zone of economic exclusivity in the Arctic and has invested heavily in rebuilding its military capabilities in the region. Then there's China, which has artfully declared itself a "near-Arctic nation." As a result, Washington's gaze has been drawn northward with an intensity not seen in decades.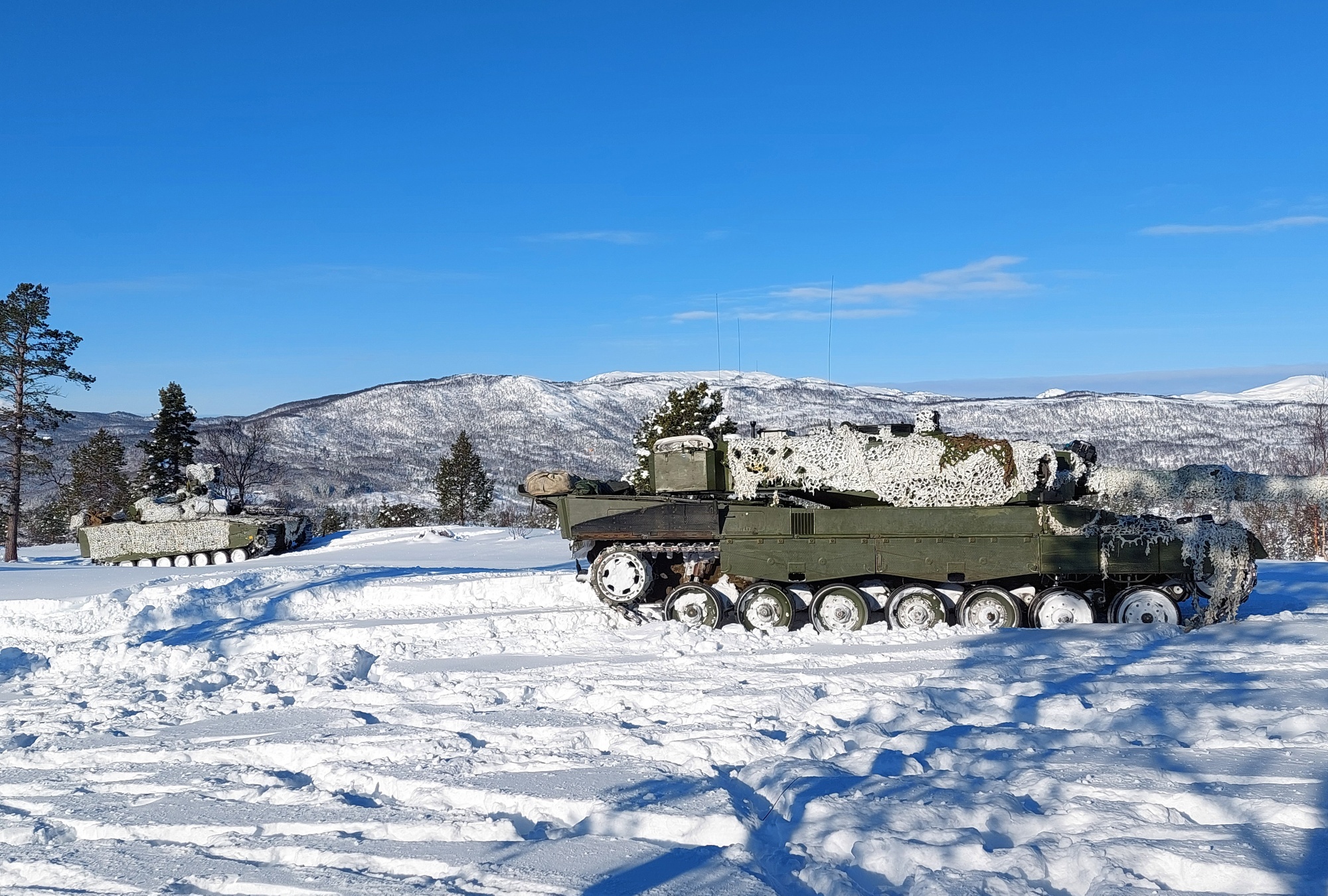 Norwegian and NATO forces participate in exercises near Bardufoss, Norway, on March 8. The Arctic is an increasingly important region for energy, trade and security, and one where Russia, the US, China and others are vying for greater control. Photographer: Danielle Bochove/Bloomberg
Get the Bloomberg Evening Briefing: If you were forwarded this newsletter, sign up here to receive it in your mailbox daily along with our Weekend Reading edition on Saturdays. 
Technology Transformation & the Strategic C-Suite: Join us in London on June 29 and New York on Nov. 2 as CFOs and senior leaders in corporate finance and operations gather for a special briefing on the C-suite's increasingly strategic role in their organization's technology transformation. We'll dive into the ways finance and operations executives can transform and amplify the impact of their departments. London: Register here; New York: Register here.
Like getting this newsletter? Subscribe to Bloomberg.com for unlimited access to trusted, data-driven journalism and subscriber-only insights.
Before it's here, it's on the Bloomberg Terminal. Find out more about how the Terminal delivers information and analysis that financial professionals can't find anywhere else. Learn more.
Want to sponsor this newsletter? Get in touch here.
Key phrases
Older messages
Saturday, June 3, 2023
Bloomberg Weekend Reading View in browser Bloomberg With America's debt limit drama and its potential for triggering a catastrophic default in the rearview mirror, we return to your regular
Friday, June 2, 2023
Bloomberg Evening Briefing View in browser Bloomberg All around the world, a backlash is brewing against the hegemony of the US dollar. Brazil and China recently struck a deal to settle trade in their
Thursday, June 1, 2023
Bloomberg Evening Briefing View in browser Bloomberg Deutsche Bank is using artificial intelligence to scan wealthy client portfolios. ING Group is screening for potential defaulters. JPMorgan is
Wednesday, May 31, 2023
Bloomberg Evening Briefing View in browser Bloomberg The US Federal Reserve may still be telegraphing a pause in its inflation-fighting rate-hike campaign, but a US economy that hasn't stopped
Tuesday, May 30, 2023
Bloomberg Evening Briefing View in browser Bloomberg The White House has been trying to sell Democrats (including some skeptical progressives) on a proposed debt-limit deal hatched with Republicans who