Foundr - Get RICH with a "boring" idea?
Hi
Have you ever heard the phrase "there's no need to reinvent the wheel?"
 I'm sure you have. But how does it apply to business?
Every year, millions of people try to start a new business and most of them fail. Those are the stats.
But here's the problem: many of those people think they need to do something spectacular and different to stand out and make sales. 
When in reality — all they need to do is find out what's been working for other people and put a "spin" on it.
In other words: you can get RICH with a "boring" business idea.
(Actually, sometimes "boring" is better…)
In this video, expert instructor Melissa Vong explains exactly why you don't need to reinvent the wheel to build a massively successful brand on Amazon.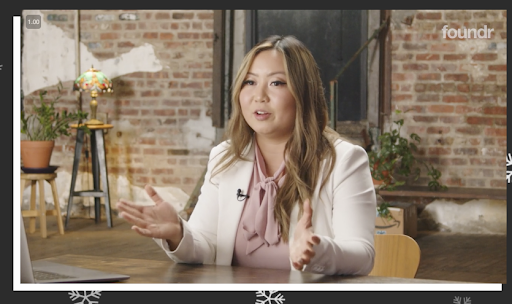 When you see how simple this whole process is, it's pretty mind-blowing.
Nathan Chan
CEO
P.S. for the serious entrepreneurs out there — we are still running an incredible deal for Infinite Income on Amazon that includes:
A 75% discount off the entire program… 

8 bonuses available nowhere else…

Access to a highly engaged Amazon community…

Plus, for this special deal only…
Older messages
Wednesday, September 20, 2023
(and get paid!) Step into my time machine, . The year is 1997 and a company called Amazon.com has just made its IPO at $18 per share. You decide to invest $500 in this unknown startup. Now, fast
Tuesday, September 19, 2023
Hi Let's get right to the point today. If you're reading this email, I'm going to make two assumptions about you: 1.) You want to be your own boss. You don't want to live your life on
Monday, September 18, 2023
Hi Have you ever thought about starting an ecommerce store? That's a little bit of a trick question — because I know it's very likely you have. See…most of the people on Foundr's email list
Monday, September 18, 2023
Hey , The Ecommerce Coaching Scholarship application window closes in 4 hours. Apply now before it's too late. Click here to submit your application Nathan Chan CEO, Foundr This email was sent to