Morning Brew - ☕ Wrath of Khan
| PRESENTED BY | |
| --- | --- |
Good morning. If you want to understand the secrets of longevity, skip Andrew Huberman and learn from Jeff Probst. Survivor returns for its 45th season tonight. Having aired its first episode all the way back in 2000, the show is older than the Xbox, the iPod, and the Pumpkin Spice Latte. Think about this: Olivia Rodrigo has never known a world without Survivor.
—Sam Klebanov, Cassandra Cassidy, Matty Merritt, Abby Rubenstein, Neal Freyman
| | | | |
| --- | --- | --- | --- |
| | Nasdaq | 13,063.61 | |
| | | | |
| --- | --- | --- | --- |
| | S&P | 4,273.53 | |
| | | | |
| --- | --- | --- | --- |
| | Dow | 33,618.88 | |
| | | | |
| --- | --- | --- | --- |
| | 10-Year | 4.528% | |
| | | | |
| --- | --- | --- | --- |
| | Bitcoin | $26,250.09 | |
| | | | |
| --- | --- | --- | --- |
| | Amazon | $125.98 | |
*Stock data as of market close, cryptocurrency data as of 3:00am ET. Here's what these numbers mean.
Markets:

Stocks took a dive yesterday, giving the Dow its

worst day

since March as new data on declining home sales and consumer confidence gave investors the recession-could-be-coming jitters again. Amazon dipped after the FTC filed its long-awaited anti-monopoly suit against the company (we'll get into that later).
Illustration: Francis Scialabba, Photos: Getty Images
Joe Biden became the first sitting US president to join workers on a picket line when he stood with striking members of the United Auto Workers (UAW) union in Michigan yesterday, telling the picketers that they "deserve a significant raise."
His presidential predecessor and likely 2024 rival, Donald Trump, is heading to the Great Lake State today. He plans to appear in front of current and retired UAW members...at a nonunion auto supplier.
The dual visits come amid an 18,300-person walkout the union is staging at select Ford, GM, and Stellantis facilities. Both politicians hope to convince workers to slap their campaign bumper stickers onto their personal cars ahead of the 2024 presidential election—especially because Michigan is one of a handful of states that could play a big role in determining the winner.
Union Joe–UAW tensions
Even though UAW President Shawn Fain appeared alongside Biden on the picket line, the union has yet to endorse the president for reelection.
One sticking point is the transition to electric vehicles.
Biden backs EVs for the environment, but the UAW worries that EV plants require less labor and pay workers less.

Trump, who is missing tonight's GOP debate to speak to auto workers instead, has blasted Biden's EV policies, claiming they'll "annihilate the US auto industry." He

predicted

, "Within 3 years, all of these cars will be made in China."
But UAW ain't voting MAGA, yet…union leaders have blasted Trump for what they claim are broken promises to create new automaking jobs during his presidency and for appointing officials who diminished union power. And Fain says he won't be seeing Trump while he's in town.
Big picture: Any presidential candidate likely needs Michigan to win, and Biden has been falling out of favor with the union rank-and-file while Trump has gained. Unionized workers, according to an August poll by one Michigan firm, were slightly more likely to support Trump than Biden, despite preferring Biden as recently as June.—SK
Contending with credit card debt? You'll be raking in more than just fallen leaves this autumn. Those dreaded high-interest charges stack up fast, and that's one pile you won't wanna jump in.
Skip the high-interest drama with a 0% intro APR on balance transfers for 21 months. That's 1 of the longest periods on the market, btw.
It's all possible with this card, which also features an additional, lengthy 0% intro APR on purchases and no annual fee.
But the perks don't stop there! If you wanna learn more, check out this expert review for full deets and apply ASAP.
Giorgio Viera/Getty Images
Judge rules Trump committed fraud in his real estate business. A New York judge ruled that Donald Trump and his family company inflated the value of Trump Organization properties over the years, including Mar-a-Lago, to get better deals from banks and insurance companies. It's a win for New York Attorney General Letitia James, who is seeking a $250 million penalty in her civil suit against the ex-president, because it determines before they head to trial that Trump is liable for fraud. Before this ruling came down, Trump already had a lawsuit pending to get the judge thrown off the case, but if that fails, a trial is scheduled to begin next Monday.
JPMorgan settles sex trafficking suit for $75 million. The bank agreed to pay rather than face a trial in a lawsuit filed by the government of the Virgin Islands accusing it of complicity in former client Jeffrey Epstein's sex trafficking. JPMorgan also revealed that it had reached a confidential deal with its former exec Jes Staley, resolving the bank's claims that he should be responsible for any damages in litigation stemming from the association with the now deceased convicted sex offender. These come after JPMorgan also agreed to pay $290 million to Epstein's victims in a separate suit.
The FCC wants net neutrality…again. The FCC is planning to reinstate net neutrality rules requiring internet providers to treat all websites the same and not throttle sites that won't pay for faster speeds. If this feels like deja vu, it's because the FCC made similar rules in 2015, prompting a legal battle from the broadband industry (which the FCC won), and then revoked them during the Trump administration. Now that Democrats again have a majority in the agency, the FCC expects to vote on its latest proposal in October. Let's hope we don't have to watch any FCC commissioners do internet-famous dances this time.
Francis Scialabba
The FTC and 17 states delivered a sweeping lawsuit against Amazon yesterday, accusing the trillion-dollar e-commerce company of being an illegal monopoly. It's the fourth lawsuit levied by the FTC against Amazon this year and easily the one with the most profound consequences for US antitrust legislation—and for your ability to procure an inflatable cow in 24 hours.
What's in the suit? The FTC and state attorneys general allege that Amazon abused its power by punishing sellers if they offered lower prices on other platforms, a practice that led to higher prices for consumers. Sellers on the marketplace were also allegedly coerced to use Amazon's logistics and advertising services or face penalties like reduced visibility.
What does the FTC want? While the FTC is looking to break up Google and Facebook, it's unclear if that's the goal here. It's asked for a permanent injunction to stop the alleged misconduct. An Amazon spokesperson riposted, claiming prices will increase and delivery speeds will slow if the FTC gets its way.
Zoom out: FTC Chair Lina Khan first gained prominence in 2017 as a law student for writing a paper about the inadequacy of the US' antitrust framework to rein in Amazon's monopolistic practices. Since her appointment by President Biden, Khan has led the agency in an attempt to take down Big Tech's concentration of power—which some consider a "techlash."—CC
TOGETHER WITH IMA® (INSTITUTE OF MANAGEMENT ACCOUNTANTS)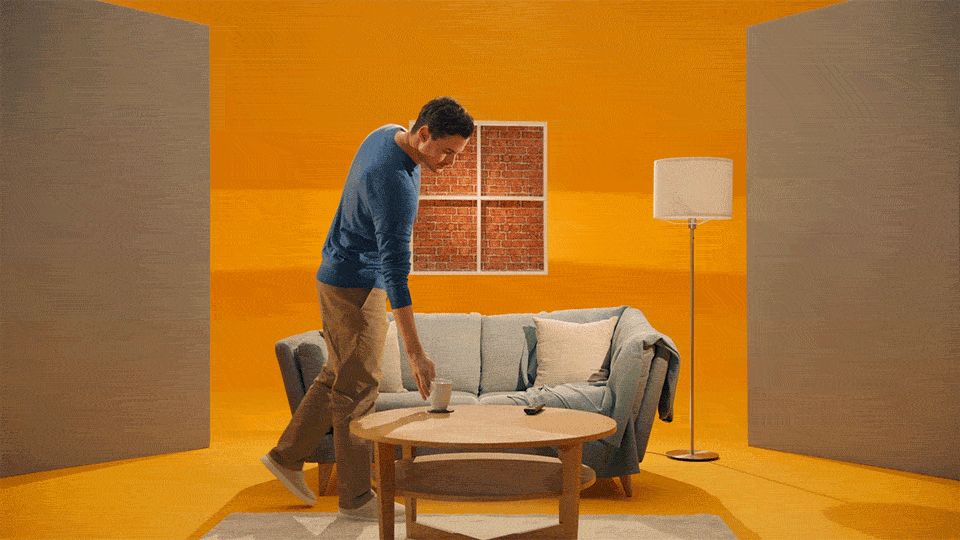 Return on (career) investment. Ready to go from a good career to a better one? Start by investing in yourself with the CMA® (Certified Management Accountant) certification. The CMA® positions you for a strategic role in accounting and finance. Even better, CMAs can earn 58% more in total compensation than non-CMAs. The path to a better career starts here.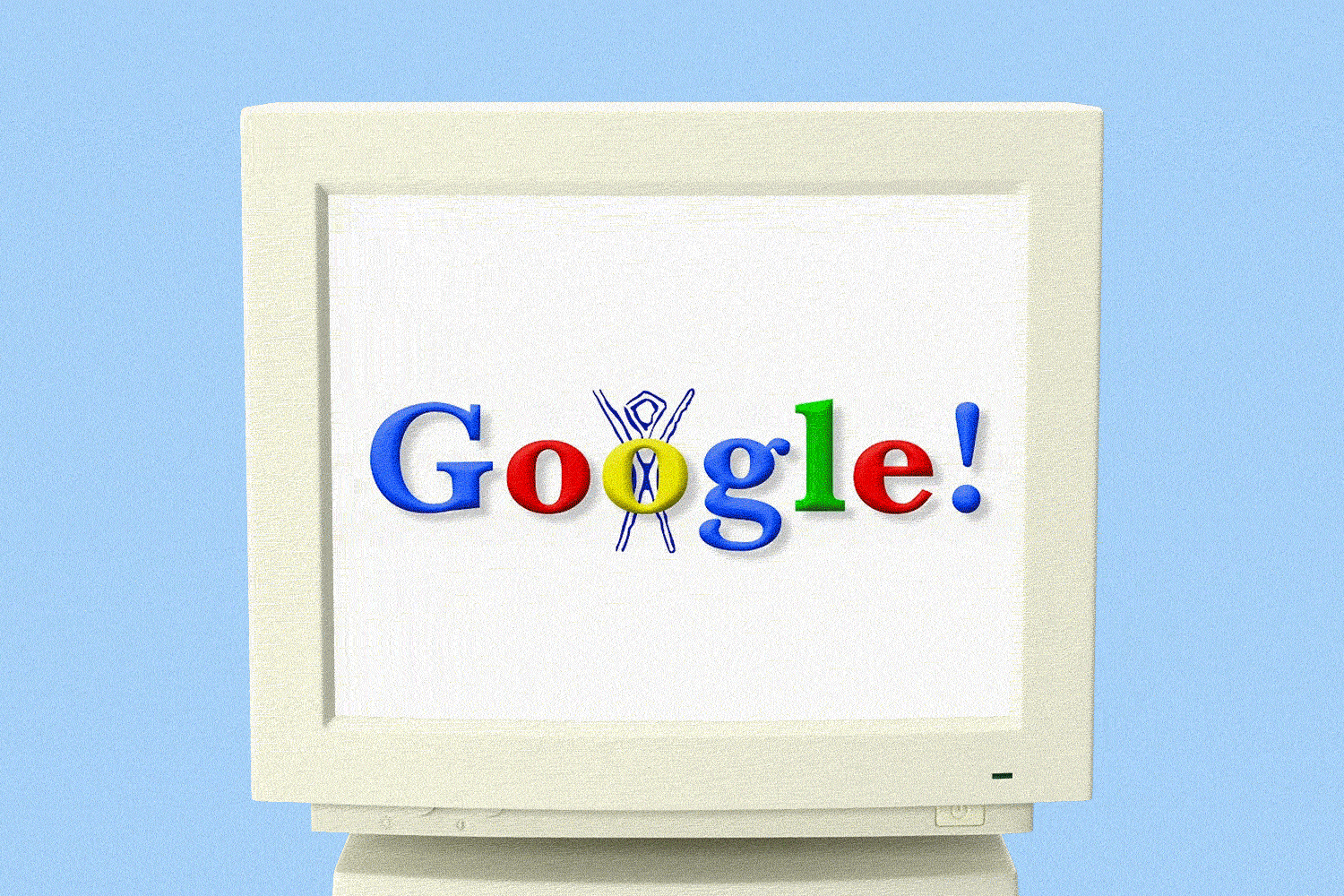 Illustration: Francis Scialabba, Screenshots: Google
Google turns 25 today, so while the company prepares for the final year on its parents' health insurance and starts spiraling about all of its friends getting engaged, let's explore one of its most iconic features: the Google Doodle.
The Doodle was born in August 1998, when only employees had access to the nascent Google site. It wasn't meant to be a permanent feature: co-founders Larry Page and Sergey Brin added a stick figure behind the second "O" in the logo to remind staff they would be OOO at Burning Man. While most CMOs tsk tsk logo changes, Google continued experimenting with new designs, and now a team of illustrators and engineers (called doodlers, obvi) has published over 5,000 Doodles.
Here are some of our favorites:
Gerald "Jerry" Lawson's 82nd Birthday.

On December 1, 2022, Google honored the late Lawson, who helped build first home video game system with changeable game cartridges. The Doodle was

interactive

and even let users edit their own games.

Earth Day 2012.

Not all Doodles are digital masterpieces. To celebrate the internationally recognized holiday, doodlers planted a

real garden

on the company's campus (and photographed it blooming).

119th Anniversary of the Ice Cream Sundae.

Sometimes, the designs are just fun, like this

2011 Doodle

.
See them all: Google keeps an archive of every Doodle here in case you need something else to search.—MM
Francis Scialabba
Stat: Y'all are eating a whole lot of Cup Noodles. The demand for instant noodles jumped 2.6% globally to a record high of 121.2 billion servings last year as inflation drove up food prices, according to figures from the World Instant Noodles Association. The just-add-water dinner is most popular in China and other Asian countries, but Big Slurp is gaining ground in North America, too. Demand spiked 17.2% in Mexico in 2021 and another 11% last year. In the US, their popularity dipped 1.4% in 2021, but sales rebounded by 3.4% in 2022. Two major Japanese noodle companies are planning to set up factories in the US by 2025 to meet the growing local appetite.
Quote: "Is this a social experiment? I'm 95 percent sure it is. I low-key think it's an NYU production."
If you've struggled to score a resy at NYC hotspot Mehran's Steak House, it might have something to do with the fact that, despite boasting more than 90 glowing Google reviews, the restaurant…doesn't exist. It's simply the name a group of tech employees gave their apartment on Google Maps. But once the waiting list for the nonexistent steak house grew to over 900 people, they decided to make it a reality—for one night only. The perplexed but very hip diners who made it off the list and into the pop-up spot were divided on the quality of the food made by non-professional volunteers, according to the New York Times, with one comparing it to a wedding buffet and others wondering (correctly) if the whole thing was a joke.
Read: Corporate America promised to hire a lot more people of color. The data shows it actually did. (Bloomberg)
Watch: What it takes to get the dust off Michelangelo's David.
Life tip: Stop getting junk mail (the paper kind).
Smile: The best feel-good movies for when you need a serotonin boost.
We approve this message: This pork ad is reason enough for NIL deals to exist in college sports.
How do billionaires de-stress? 1) Private islands. 2) Sports teams. 3) Financial advisors. But "advisors" charge hefty fees + require minimums. Domain Money pairs you with a dedicated guide to handle your finances for $79/month. Get started.*
*A message from our sponsor.
Word Search: Did you know US cities have their own flags? They do—and you'll see some of the most iconic ones in today's Word Search. Play it here.
Doodle trivia
This was Google's Doodle on June 23, 2012, to commemorate what would have been the 100th birthday of which person?
Google
The brilliant British mathematician and code breaker Alan Turing, who Benedict Cumberbatch portrayed in The Imitation Game.
Word of the Day
Today's Word of the Day is: riposted, meaning "replied quickly and cleverly to criticism." Thanks to Jill Lovern from Buford, Georgia, for the snappy suggestion. Submit another Word of the Day here.
Older messages
Tuesday, September 26, 2023
Why Sarjesa does its own manufacturing. September 26, 2023 Retail Brew PRESENTED BY Intuit Mailchimp It's Tuesday, and here come the burrito bots. Chipotle is testing an automated kitchen line for
Tuesday, September 26, 2023
Alternative telecasts are on the rise. September 26, 2023 Marketing Brew PRESENTED BY Contentful It's Tuesday. It's been over a year since Corn Kid went viral, but he's still doing brand
Tuesday, September 26, 2023
Plus, new business books hit the shelves September 26, 2023 View Online | Sign Up | Shop 10% Off Raise Good morning. Recently, almost 100000 cases of Kraft Singles had to be recalled because the
Tuesday, September 26, 2023
ChatGPT can talk to you now... September 26, 2023 View Online | Sign Up | Shop 10% Off Morning Brew PRESENTED BY Mode Mobile Good morning. Like most mornings, we woke up and decided to start an
Monday, September 25, 2023
A mixed-use development and retail in St. Louis. September 25, 2023 Retail Brew PRESENTED BY 1Password It's Monday. You know how when you win a huge sporting event and you kiss the trophy…and the