Tools and Techniques to Apply to Reach Listeners
5 Things I Wish I Had Known About Writing Successful Songs
Jason Blume shares some of the tools and techniques you need to apply to reach listeners.
BMI Indie Spotlight for Fall 2023
Check out this season's most exciting new music by names like Ilsey, The Warning, Daisy World, Fake Dad and more.
Snoop Dogg Performs with Will Ferrell & John C. Reilly
American Songwriter shares video of the BMI Icon joining the comedy duo from Step Brothers for a charity benefit.
Dolly Parton & Miley Cyrus to Cover "Wrecking Ball"
SPIN reports on the two BMI singer/songwriters recording a new version for Dolly's upcoming album.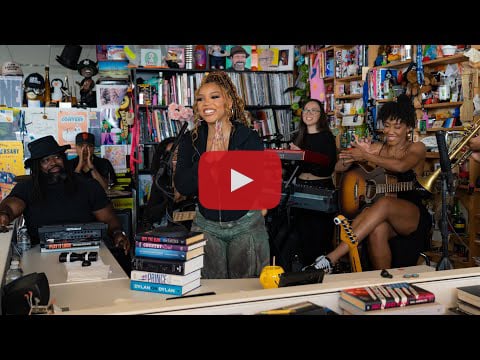 Chlöe Takes On Tiny Desk!
Watch as our #BMIFamily Chlöe takes NPR's Tiny Desk stage as she performs many of her hits like "Surprise," "Body Do" and many more!
Older messages
Why a Variety of Listening Environments is Crucial
Thursday, October 19, 2023
Music Moves Our World ‌ ‌ ‌ ‌ ‌ ‌ ‌ ‌ ‌ ‌ ‌ ‌ ‌ ‌ ‌ ‌ ‌ ‌ ‌ ‌ ‌ ‌ ‌ ‌ ‌ ‌ ‌ ‌ ‌ ‌ ‌ ‌ ‌ ‌ ‌ ‌ ‌ ‌ ‌ ‌ ‌ ‌ ‌ ‌ ‌ ‌ ‌ ‌ ‌ ‌ ‌ ‌ ‌ ‌ ‌ ‌ ‌ ‌ ‌ ‌ ‌ ‌ ‌ ‌ ‌ ‌ ‌ ‌ ‌ ‌ ‌ ‌ ‌ ‌ ‌ ‌ ‌ ‌ ‌ ‌ ‌ ‌ ‌ ‌ ‌ ‌ ‌ ‌ ‌ ‌
Tuesday, October 3, 2023
Music Moves Our World ‌ ‌ ‌ ‌ ‌ ‌ ‌ ‌ ‌ ‌ ‌ ‌ ‌ ‌ ‌ ‌ ‌ ‌ ‌ ‌ ‌ ‌ ‌ ‌ ‌ ‌ ‌ ‌ ‌ ‌ ‌ ‌ ‌ ‌ ‌ ‌ ‌ ‌ ‌ ‌ ‌ ‌ ‌ ‌ ‌ ‌ ‌ ‌ ‌ ‌ ‌ ‌ ‌ ‌ ‌ ‌ ‌ ‌ ‌ ‌ ‌ ‌ ‌ ‌ ‌ ‌ ‌ ‌ ‌ ‌ ‌ ‌ ‌ ‌ ‌ ‌ ‌ ‌ ‌ ‌ ‌ ‌ ‌ ‌ ‌ ‌ ‌ ‌ ‌ ‌