Morning Brew - ☕ Reality bytes
| PRESENTED BY | |
| --- | --- |
It's Friday. Fluent in tech but not finance? You're not alone. Our hit course, Financial Forecasting, is back on November 13th and was made for you. Turn 2024 strategy into quantifiable numbers and walk away with the tools to build a budget and manage your team's finances with the ease of a CFO. Register now.
In today's edition:
There's a new (watch)dog in town
—Kelcee Griffis, Eoin Higgins, Ryan Barwick, Margarita Noriega
Adamkaz/Getty Images
Seeing is believing, but not when it comes to deepfakes.
AI-generated videos like the viral "This is not Morgan Freeman" clip can be amusing, but advances in the technology mean that voters could soon be duped by messages that appear to be from real politicians.
The new California Institute for Technology and Democracy (CITED) hopes to shift that reality by raising awareness about and lobbying for regulation around artificial intelligence ahead of the 2024 election cycle.
CITED's organizers say it will bring subject-matter experts together to study how California can develop its own state-level framework for responsible AI usage.

According to a news release, the think tank is the first of its kind to provide state-level policy leadership on emerging AI and democracy issues.
But CITED won't stop with state-level legislation and initiatives: According to Jonathan Mehta Stein, executive director of California Common Cause, the group plans to roll out a national policy agenda in Washington, DC, in January.
Keep reading here.—KG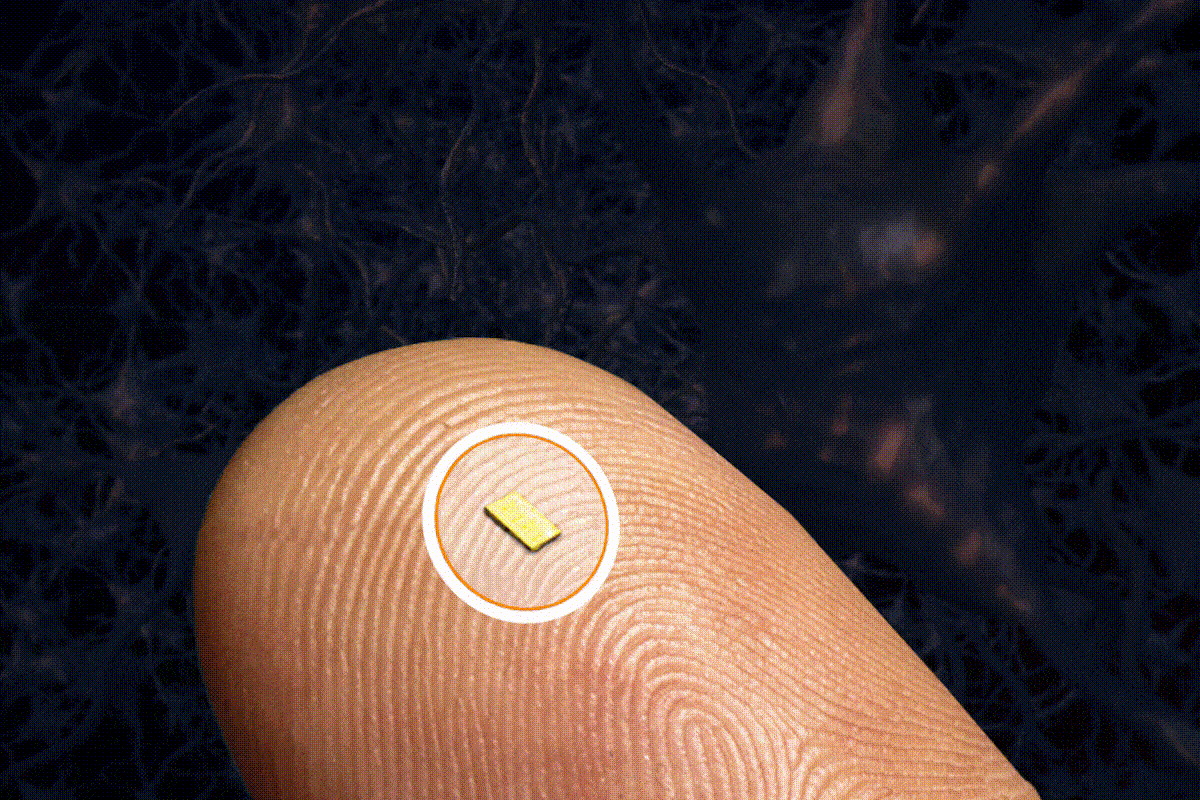 For many people, pain is a constant in life. That's why painkillers are such a huge market—despite typically being a temporary (and sometimes dangerous) "band-aid" solution.
Autonomix has a better idea: Target pain at its source in the nervous system.
Alongside pain management, their breakthrough nerve-sensing technology has the potential to help treat a wide range of disorders, including high blood pressure and digestive issues. And it's all with one tiny microchip that's intended to target nerve signals at an accuracy never seen before.
The team (responsible for $600m in previous exits) has 100+ patents issued and pending, and with an estimated total of more than $100b in markets to address, this is a unique investment opportunity.
Andrey Suslov/Getty Images
Those in the cybersecurity trenches are taking a measured approach to the practicalities of AI deployment, Eoin Higgins reports for IT Brew:
For Michael Covington, VP of portfolio strategy at Apple client software developer Jamf, the rise in AI usage means that any tech company ignoring it is doing so at its own risk. Covington argued that rather than see AI as a danger that expands the threat surface, it's better to look at it as something that can be deployed by defenders as well.
"To ignore the technologies that are there puts us and our customers and Apple's customers at a big disadvantage," Covington said. "Because the attackers are using those technologies."
Keep reading here.—MN
Chawalit Banpot/Getty Images
The IAB Tech Lab is asking everyone to get on the same page when it comes to deleting consumer data. Last week, the trade group, which creates technical standards for the advertising industry, announced that it was seeking public comment on a framework that could be used to process consumer requests to delete their data.
Locking it down: The work on a framework is borne out of lots of potential use cases, with the IAB noting consumers' "Right to Delete" in some state-level privacy legislation and the General Data Protection Regulation.
There's not really an elegant framework to honor data deletion throughout the whole ad supply chain," Anthony Katsur, the CEO of the IAB Tech Lab, told Marketing Brew.
And the scope is admittedly pretty big—beyond just data brokers, data can also be shared through bid requests or through pixels embedded in ad creative.
Your partner in innovation. While your team is focused on pushing the world forward, you can rely on HSBC for stability and sector expertise. Through partnership and a strong global network, HSBC Innovation Banking supports tech, life science, and healthcare companies at every stage of growth. Find out more.
Stat: $1.08 trillion. That's the estimated total credit-card debt held by Americans, according to a new report from the Federal Reserve Bank of New York.
Quote: "If you're envisioning what will be the private social platform of the future, starting from scratch, I think it would basically look like WhatsApp."—Mark Zuckerberg in a recent interview with The New York Times about Meta's strategic plans for the chat app, which it acquired in 2014. The company is developing payment features for app users in India, Brazil, and Singapore.
Read: Could biometric payments eventually replace traditional self-checkout? (Retail Brew)
Extra credit: 32%. That's Amazon's market share in cloud services, followed distantly by Microsoft & Google. These Tech Giants are restructuring our future. How do we know this? Our friends at Patent Drop reported it. Their team uncovers where tech leaders are investing by scrapping the US Patent and Trademark website. Check them out and subscribe for free here.
Straight from the pros: Mozilla's award-winning podcast, IRL, is back. Get ready to dig into all things AI + tech policy with host Bridget Todd—and meet the developers putting people before profit. Listen here.*
Office space: Wondering what RTO looks like across the tech space? Things are changing, so we've got our finger on the pulse with this article. Sponsored by Capital One.*
*A message from our sponsor.
Jung Yeon-Je/Getty Images
Usually, we write about the business of tech. Here, we highlight the *tech* of tech.
Gauss again: Samsung announced the development of a proprietary AI model called Gauss during its AI forum event this week. Named after mathematician Carl Friedrich Gauss, Gauss consists of language, image, and coding features. Samsung is currently using Gauss for "employee productivity" and plans to expand to consumer products "in the near future."
Humane society: The Verge obtained leaked go-to-market materials for Humane's AI Pin—a wearable pin with OpenAI integration—ahead of the company's intended product launch. For $699 and a $24 monthly subscription fee, you too could wear a screenless, voice-activated accessory instead of using the smartphone you already own and use daily.
Share Tech Brew with your coworkers, acquire free Brew swag, and then make new friends as a result of your fresh Brew swag.
We're saying we'll give you free stuff and more friends if you share a link. One link.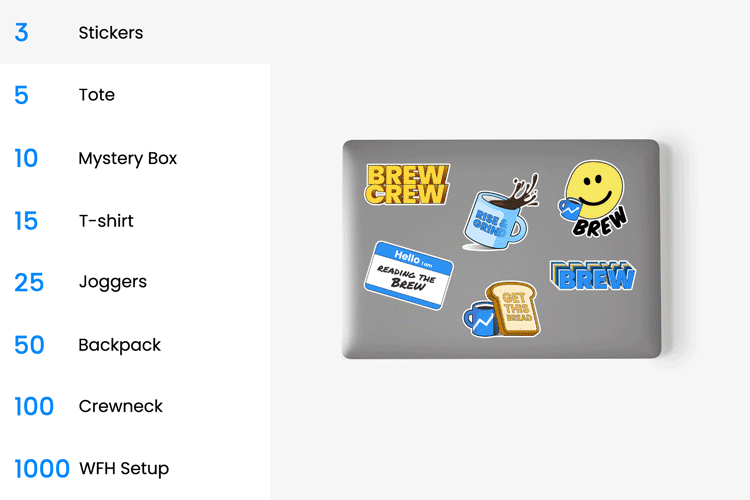 Your referral count: 2
Click to Share
Or copy & paste your referral link to others:
emergingtechbrew.com/r/?kid=303a04a9
✢ A Note From Autonomix
This is a paid advertisement for Autonomix's Regulation A+ offering. Please read the offering circular at invest.autonomix.com.
Older messages
Friday, November 10, 2023
Why Marvel's in a major slump... November 10, 2023 View Online | Sign Up | Shop 10% Off Morning Brew PRESENTED BY AT&T Connected Car Good morning. As that dry winter air sets in, a friendly
Thursday, November 9, 2023
Expanding brick and mortar while engaging customers online. November 09, 2023 Retail Brew PRESENTED BY PayPal Good afternoon, everyone. Many believed the day would never come, but after more than a
Thursday, November 9, 2023
Meta's AI restrictions on political ads. November 09, 2023 Marketing Brew TOGETHER WITH Apple Business Connect Happy Thursday, especially to SAG-AFTRA, which reached a tentative agreement with
Thursday, November 9, 2023
A new kind of aircraft is ready to fly... November 09, 2023 View Online | Sign Up | Shop 10% Off Morning Brew PRESENTED BY Autonomix Good morning. WeWork filing for bankruptcy this week showed us what
Wednesday, November 8, 2023
Big box retailers experiment with store formats. November 08, 2023 Retail Brew PRESENTED BY Stamped It's Wednesday. Keeping track of financials is critical to success in retail, and it doesn't