LinkedIn is entering the gig economy with a new marketplace:
The new product, Marketplaces, will allow LinkedIn's 740M+ users to hire and pay freelancers on the platform. Current major players in the space, Upwork and Fiverr, are not happy about the giant competitor, as both platforms are already experiencing declines in usage.
Clubhouse hit 2M active weekly users, which means more noise, spam, and chaos. To make sure you get value from the platform as a founder, get on stage and speak. It's great practice, and you'll make more connections.
DesignJoy recently hit $50K MRR, and referrals were the driving force behind the growth. The company's solo founder recommends that indie hackers connect with a referral service to jumpstart the strategy.
Want to share your ideas with nearly 70K indie hackers? Submit a section for us to include in a future newsletter. —Channing
🛠 LinkedIn Just Launched a Freelancing Marketplace
from the Indie Economy newsletter by Bobby Burch
LinkedIn is entering the gig economy with a new marketplace for freelancers to find jobs.
A brand new marketplace
The news: The product, dubbed Marketplaces, will allow LinkedIn's 740M+ users to hire and pay freelancers on the platform. Marketplaces will be similar to Upwork and Fiverr, where users can find, hire, and pay freelancers. The Hustle reports that the platform will initially focus on offering consulting, marketing, and writing jobs. It will also introduce a digital wallet to facilitate payments on the platform. LinkedIn's Marketplaces does not yet have a release date.
The background: In light of LinkedIn's previously waning revenue, Microsoft shelled out $27B in 2016 to reinvigorate the platform. LinkedIn's revenue growth declined from 86% in 2012 to 20% in 2020.
Why it's important: In building Marketplaces, Microsoft hopes to accelerate LinkedIn's slowing growth by targeting the $10B creator economy. With a giant like Microsoft entering the gig economy, it's likely that the broader market for freelancers and indie hackers will grow even faster. Thanks to the pandemic, more than one in three working Americans are currently freelancing, an increase of 2M since 2019.
Impacts on the freelance landscape
Rising tide for gig marketplaces? Fiverr and Upwork raked in about $550M in combined revenue in 2020. That's only about 6.2% of LinkedIn's $8.8B in 2020.
Microsoft and LinkedIn are investing in the idea that more people will enter the creator economy in coming years. Their investment could ultimately benefit Upwork and Fiver as well, as freelancers will have various platforms to secure gigs.
While Marketplaces may lend a boost to the creator economy in the long run, investors in Upwork and Fiverr appear to currently be concerned with their enormous new competitor. And for good reason: As of today, Fiverr use is down about 12% and Upwork is down 7%.
Will it be worth it? Even though LinkedIn's $8.8B in revenue dwarfs that of Upwork and Fiver combined, it is paltry compared to Microsoft's $143B in 2020. If Microsoft wants to achieve the full value of LinkedIn, the company's Marketplaces platform must create real value for freelancers and attract more talent to the platform.
While it is widely mocked for spammy recruiters, LinkedIn is still the most trusted social network. Its user base between the ages of 25-34 has grown to about 60%.
Indie impact: LinkedIn's investment in a gig marketplace once again validates the creator economy's appeal to big tech companies and investors. If Marketplaces is successful, it will have a transformative effect on the creator economy and further incentivize tech companies to create revenue opportunities for freelancers.
Discuss this story, or subscribe to Indie Economy for more.
📰 In the News
📱 WhatsApp users have until March 15th to accept the controversial new privacy policy. After that, users will have limited service and their accounts will be deleted by May 15th.
💳 Corporate credit card startup Brex has applied for a bank charter. The industrial bank will be located in Draper, Utah, and will be a subsidiary of Brex.
🔎 Google has fired top AI ethics researcher Margaret Mitchell after she defended former colleague Dr. Timnit Gebru's allegations of racism and sexism within the company.
🎵 Spotify launches beta testing of a new tool that will allow artists to select the music they want to prioritize for discovery.
🦾 Epic Games will give Fortnite players 1K V-Bucks if they previously purchased an in-game loot box, as part of a class action settlement.
🎧 Cutting Through the Noise on Clubhouse
from the The Court Report newsletter by Courtland Allen
Clubhouse recently hit 2M active weekly users on the app, and large brands are beginning to trickle in to take advantage of advertising opportunities. Here's how to cut through the noise and get value from time spent on Clubhouse.
You need to actually speak
Clubhouse consists of audio chatrooms, most of which are terrible.
Joining a room is like listening to a podcast that nobody prepared for, and is among the least interesting things you can listen to on the internet. Because it's live, it feels exciting and valuable. Trust me: It's not.
I almost never just sit in the audience. Instead, I start rooms and talk. Clubhouse shines when you take action for four reasons:
There's no faster way to get people on the phone.
There's no faster way to examine ideas.
There's no faster way to build relationships.
There's no faster way to practice public speaking.
Speed is underrated, and Clubhouse is fast. When things are fast and easy, we do them more often.
Ignore the Clubhouse norms
I follow three golden rules:
Stop caring about audience size: Audience size is a vanity metric. Everyone speaking on Clubhouse is trying to attract massive user numbers. Ignore them. I'd bet 99% of these audience builders won't ever move their followers off-platform or convert them into paying customers or true fans.

Set a topic and quit when it's over: Come with a topic in mind, and name your room after that topic. This will help remind you and your co-speakers what you're here for. It's okay for interesting conversations to meander. It happens. But if you find that you've exhausted the original topic and you're talking about uninteresting things, wrap it up.

Be selective about who comes on stage: If you're hosting a room, turn off hand-raising and don't invite totally random people up to the stage. Sure, this feels rude to a few people who want to talk. But don't punish the many to please the few. If you're going to invite people on stage, invite people that you know will improve the conversation.
Clubhouse makes calls fast again
Back in the day, if you wanted to talk to someone, you had to call them.
Calls were fast.
Today, if I want to call an acquaintance, I need to message them asynchronously first. I have to hunt down their Twitter handle or email address, send them a Calendly link, schedule the call (probably multiple days out), then hop on Zoom at the appointed time.
Calls are now slow.
On Clubhouse, if I see that someone interesting is online, I can click to invite them to a conversation immediately. They're likely to answer, in part because they aren't doing anything else besides sitting around on Clubhouse. Clubhouse is normalizing instantaneous calls again.
For more about how I use Clubhouse, see the full article here. If my tips work for you, feel free to steal them!
Discuss this story, or subscribe to The Court Report for more.
🤖 Idea Bot Beep Boop
from IdeasAI by Pieter Levels
Looking for a startup idea? I'm a GPT-3-powered business idea generator built by Pieter Levels. Here are today's top ideas:
To explore more ideas, subscribe to IdeasAI.
👋 DesignJoy Hit $50K MRR Using Referrals
from the Milestone Road newsletter by James Fleischmann
DesignJoy's revenue jumped by $5K in a 12 hour period, bringing the company to $50K MRR. The company grew 2.5x in eight months, and Brett Williams achieved it all as a solo founder.
On growing quickly
Brett says that referrals were key to DesignJoy's growth. It's all about having a stellar product that people want to talk about. Brett launched a refer-a-friend feature that brought in an extra $1.5K on the first day alone. He recommends using a legitimate referral service like Rewardful, as it made the process easier and allowed affiliates to start referring immediately.
Pricing was another key. DesignJoy recently raised the monthly price for each tier by about 50%. The goal was to manage growth (and workload), but the result was more money and better clients. Webflow has become popular recently and Brett, seeing the opportunity ahead of time, positioned DesignJoy as one of the best sources. This made it possible to increase prices, as customers were already coming in with an understanding of the product's value.
Brett also maintains a side project (Scribbbles) on Gumroad that brings a ton of traffic to DesignJoy. He initially hit $5K MRR through a Product Hunt launch. Later, DesignJoy hit the front page of Hacker News.
On being a solo founder
Brett has gotten into his groove as a solo founder and has learned many lessons along the way. His top piece of advice? Focus on output and spend very little time on client communication, admin work, and emails. Although it causes some churn, Brett thinks it's worth it. He also has a zero-tolerance policy for clients who drag the process down.
Brett also admits to working an unhealthy amount (and loving the grind). However, he knows that everyone has their limit; due to the tremendous growth, he realizes that he will likely need to bring someone else on board soon.
Have any milestones to share? We'd love to see them so we can cheer you on!
Discuss this story, or subscribe to Milestone Road for more.
🐦 The Tweetmaster's Pick
I post the tweets indie hackers share the most. Here's today's pick:
🏁 Enjoy This Newsletter?
Forward it to a friend, and let them know they can subscribe here.
Also, you can submit a section for us to include in a future newsletter.
Special thanks to Jay Avery for editing this issue, to Nathalie Zwimpfer for the illustrations, and to Bobby Burch, Courtland Allen, and James Fleischmann for contributing posts. —Channing
Indie Hackers | Stripe | 510 Townsend St, San Francisco, California 94103
You're subscribed to the Indie Hackers Newsletter. Click here to

unsubscribe

.

Older messages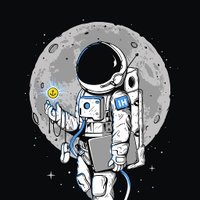 Growth Bite: When selling products on a marketplace, use a landing page to capture their email addresses first
Monday, February 22, 2021
Selling your product in a marketplace can be a great way to tap into a large userbase. But sending people directly there can be a missed opportunity. Get customers into your ecosystem by capturing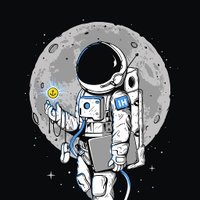 Today's Digest: Andrew Wilkinson: I'm quitting podcasts because audiobooks are better
Monday, February 22, 2021
Your Indie Hackers community digest for February 22nd ‌ ‌ ‌ ‌ ‌ ‌ ‌ ‌ ‌ ‌ ‌ ‌ ‌ ‌ ‌ ‌ ‌ ‌ ‌ ‌ ‌ ‌ ‌ ‌ ‌ ‌ ‌ ‌ ‌ ‌ ‌ ‌ ‌ ‌ ‌ ‌ ‌ ‌ ‌ ‌ ‌ ‌ ‌ ‌ ‌ ‌ ‌ ‌ ‌ ‌ ‌ ‌ ‌ ‌ ‌ ‌ ‌ ‌ ‌ ‌ ‌ ‌ ‌ ‌ ‌ ‌ ‌ ‌ ‌ ‌ ‌ ‌ ‌ ‌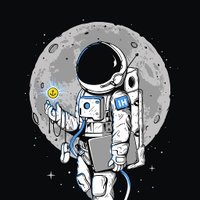 Today's Digest: Why would you ever use Clubhouse?
Sunday, February 21, 2021
Your Indie Hackers community digest for February 21st ‌ ‌ ‌ ‌ ‌ ‌ ‌ ‌ ‌ ‌ ‌ ‌ ‌ ‌ ‌ ‌ ‌ ‌ ‌ ‌ ‌ ‌ ‌ ‌ ‌ ‌ ‌ ‌ ‌ ‌ ‌ ‌ ‌ ‌ ‌ ‌ ‌ ‌ ‌ ‌ ‌ ‌ ‌ ‌ ‌ ‌ ‌ ‌ ‌ ‌ ‌ ‌ ‌ ‌ ‌ ‌ ‌ ‌ ‌ ‌ ‌ ‌ ‌ ‌ ‌ ‌ ‌ ‌ ‌ ‌ ‌ ‌ ‌ ‌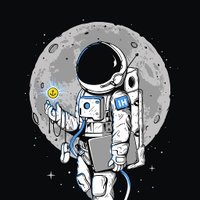 Top Milestones: Got 2,000 paying subscribers! 😍
Sunday, February 21, 2021
Top milestones for the week from your fellow indie hackers. ‌ ‌ ‌ ‌ ‌ ‌ ‌ ‌ ‌ ‌ ‌ ‌ ‌ ‌ ‌ ‌ ‌ ‌ ‌ ‌ ‌ ‌ ‌ ‌ ‌ ‌ ‌ ‌ ‌ ‌ ‌ ‌ ‌ ‌ ‌ ‌ ‌ ‌ ‌ ‌ ‌ ‌ ‌ ‌ ‌ ‌ ‌ ‌ ‌ ‌ ‌ ‌ ‌ ‌ ‌ ‌ ‌ ‌ ‌ ‌ ‌ ‌ ‌ ‌ ‌ ‌ ‌ ‌ ‌ ‌ ‌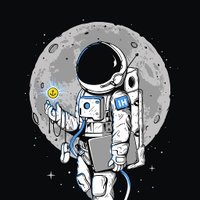 Today's Digest: 💰 ARPU - The Most Important Metric for SaaS Businesses
Saturday, February 20, 2021
Your Indie Hackers community digest for February 20th ‌ ‌ ‌ ‌ ‌ ‌ ‌ ‌ ‌ ‌ ‌ ‌ ‌ ‌ ‌ ‌ ‌ ‌ ‌ ‌ ‌ ‌ ‌ ‌ ‌ ‌ ‌ ‌ ‌ ‌ ‌ ‌ ‌ ‌ ‌ ‌ ‌ ‌ ‌ ‌ ‌ ‌ ‌ ‌ ‌ ‌ ‌ ‌ ‌ ‌ ‌ ‌ ‌ ‌ ‌ ‌ ‌ ‌ ‌ ‌ ‌ ‌ ‌ ‌ ‌ ‌ ‌ ‌ ‌ ‌ ‌ ‌ ‌ ‌